mUVe 1 Resin 3D Printer Source Files Released To Public
3D Insider is ad supported and earns money from clicks, commissions from sales, and other ways.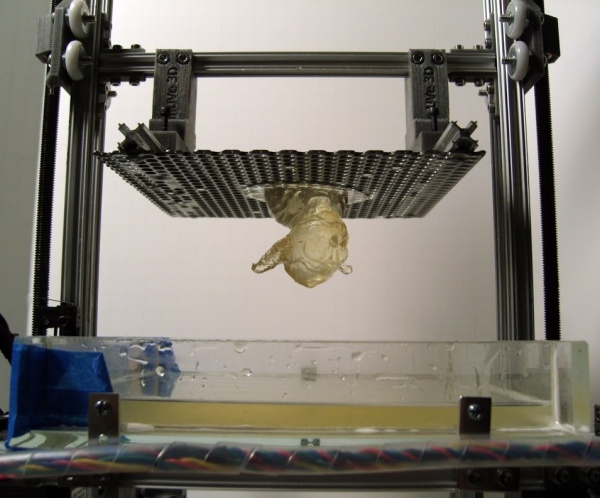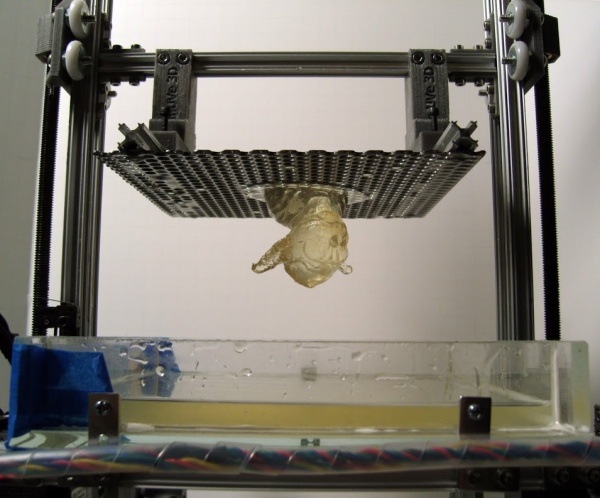 Dean Piper, the man behind the resin based mUVe 1 3D printer has released the source files on his company's website. Back in April the mUVe 1 was funded on indiegogo and the first Ultimate kit was shipped to a backer on June 20. Over the past week Piper and his team have successfully completed building and shipping of all the Ultimate kits for bakers.
The mUVe 1 is an open-source, low-cost stereo-lithographic 3D printer. It uses a 405nm UV laser to create layers that eventually turn into an object. All the parts of the mUVe 1 cost less than US$20 to make or replace, except for the pre-built reservoir, which costs US$50.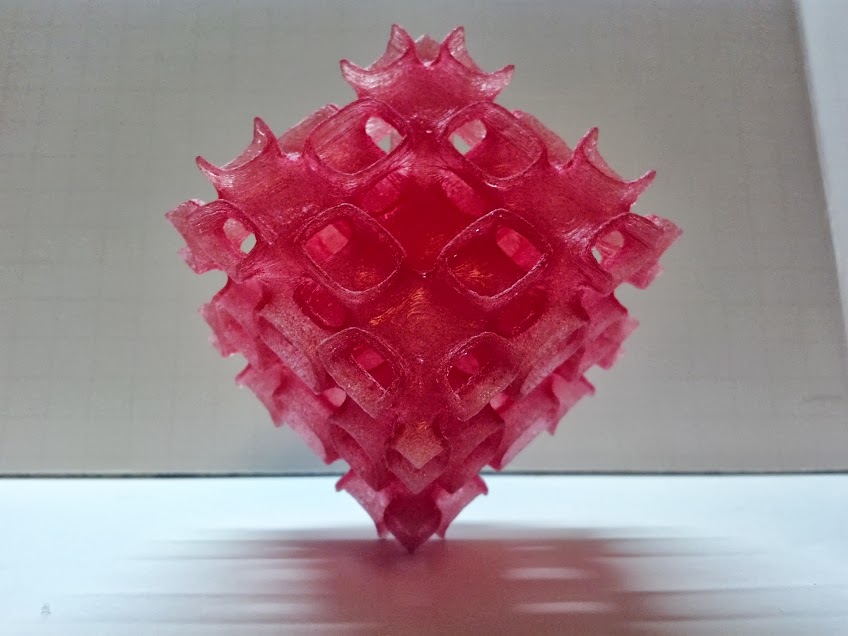 Some of the features include:
MicroRax frame making it modular and expandable
8mm hardened steel linear rods and bearings for inexpensive smooth motion
build space: 145mm x 145mm x 185mm
Standard RepRap Electronics, Marlin firmware required so far. Standard Cartesian control system.
Laser Iris Diaphragm allows hugely scalable resolution, .1mm is tested and working.
20mW laser is relatively low power and safer than some alternatives.
Replaceable non-stick coating on durable glass ensures long reservoir life.
Heated Reservoir
Outside dimensions: approx. 330mm x 330mm x 450mm or 12.75″ x 12.75″ X 18″
Piper stated "People who have also been waiting to build the kit on their own should have everything they need now. The parts list is up to date and the part files are the latest versions. We will do our very best to keep those files up to date with changes that take place here."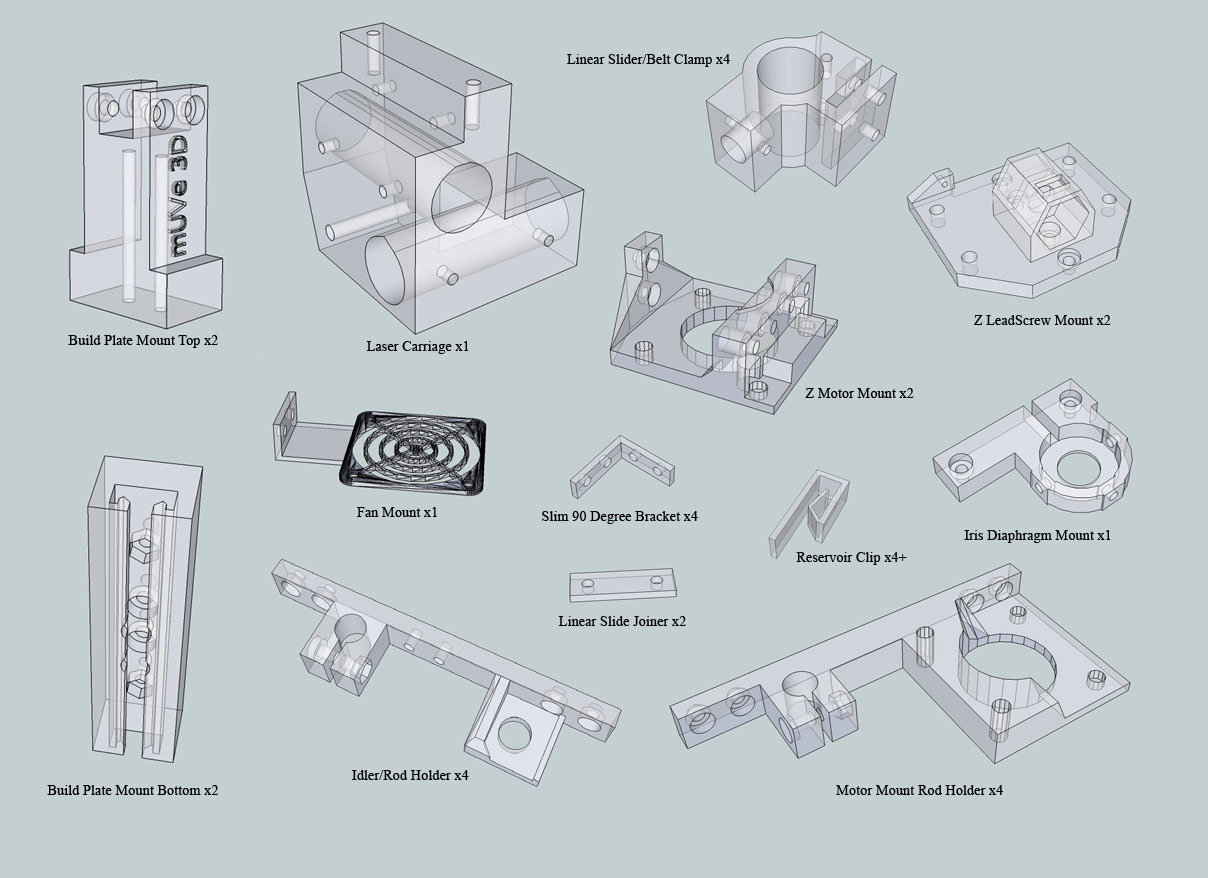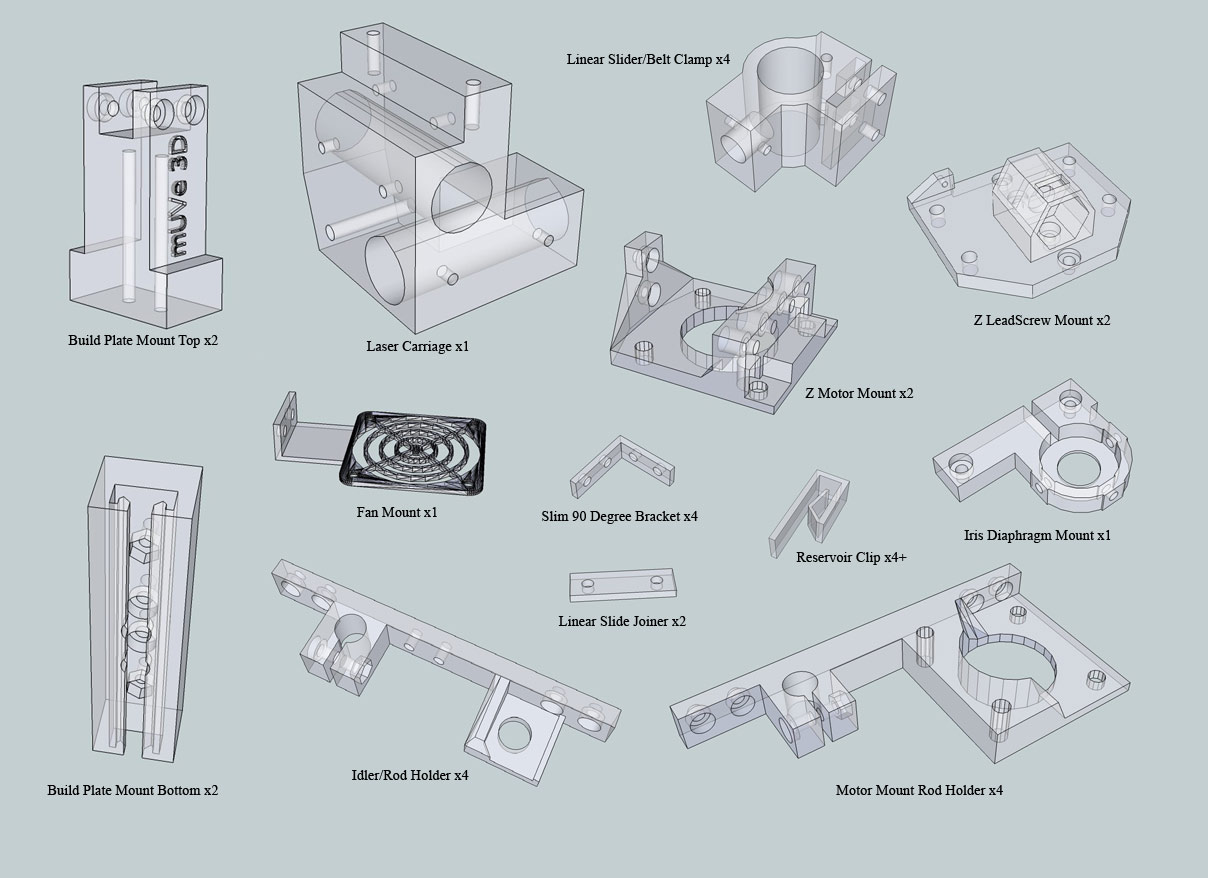 According to Piper "I don't want to keep my project locked down like some of the other companies have decided to do, it's all about spreading knowledge for me. I love 3D printing and want to help further the field as much as I can. If this project goes well for me and my company then I will be moving on to the next."
Piper has been working on 3D printers for over five years and his ambition is to bring the world low-cost, resin-based 3D printing. He then decided to launch mUVe 3D in January of this year and the mUVe 1 is his first printer.
You can find all the files for the mUVe 1 here and apparently the printer will continue to be worked on. If you wanted one of the kits, mUVe will be launching pre-sales on the mUVe3d website. Prices for the printer start at $1,099.
Warning; 3D printers should never be left unattended. They can pose a firesafety hazard.