6 Best Cameras for Nature Photography of 2020
3D Insider is ad supported and earns money from clicks, commissions from sales, and other ways.
Photographers who want to do justice to nature's beauty in image form face a distinct set of challenges. They need a camera that will capture a sunny field as effortlessly as a forest scene crisscrossed with light and shadow. They have to lock onto animals and maintain focus no matter how unpredictable their movements. The cameras should bring us closer to both towering peaks and minuscule insects. Finally, they should be able to immortalize split-second moments and keep doing so all day long regardless of how weather and lighting change.
That's quite a checklist to live up to; luckily, some cameras tick all the right boxes and help make your wilderness shots worthy of a magazine cover. This guide explores six of the best cameras for nature photography for people of different skill levels and budgets. It details how each model deals with challenges working in the outdoors brings and points out strengths as well as shortcomings. Continue reading and enhance your forays out into the wild with a superb new camera.
Budget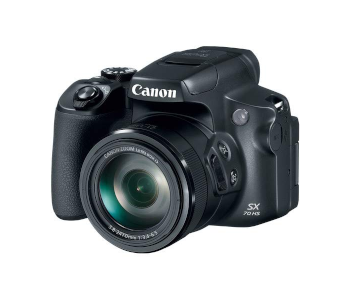 Canon Powershot SX70 HS
4.0/5.0
Sensor: 1/2.3 inch
Burst: 10fps
Excellent zoom lens and bright viewfinder.
Check Amazon
Best Value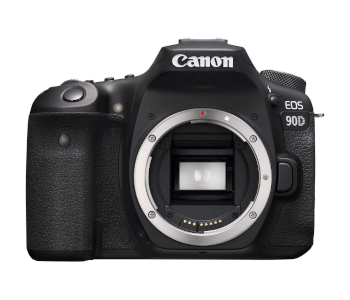 Canon 90D
4.6/5.0
Sensor: APS-C
Burst: 10fps
This has a reliable autofocus and metering.
Check Amazon
Top Pick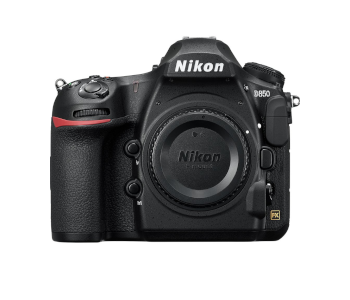 Nikon D850
4.7/5.0
Sensor: 35mm
Burst: 11fps
Good for both landscape and wildlife photography.
Check Amazon
Cameras for Nature Photography Comparison Table
1. Best Overall – Nikon D850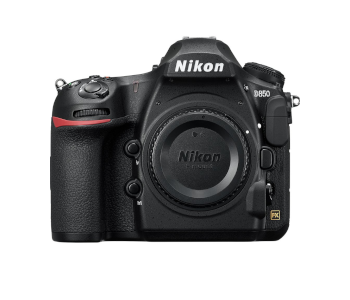 View on Amazon
Editor's Rating: 4.7/5
The Nikon D850 is a professional nature photographer's dream camera. Its dynamic range is among the best in the world, allowing you to preserve all the details in a contrasting scene without having to attach an ND filter. Its low-light performance is exemplary. The large battery allows you to shoot for an entire day without recharging, while a huge buffer and good burst speed ensure sharp action shots of animals. The camera costs a pretty penny, but it's a professional tool you'll appreciate for years to come.
Overview of Features
The D850 is a full-frame DSLR with a weather-sealed body and an ergonomic grip that fits well in hand. It's not the bulkiest DSLR either, so carrying it isn't too taxing. The physical controls are laid out logically and should be familiar to users of previous Nikon models. The shutter responds instantly without the need to press it twice, so you won't miss split-second moments. There are two function buttons you can customize with frequently-used features. A small black & white screen on top gives you quick info on the shooting mode, battery, and other vital stats.
We love the D850's improved viewfinder. It has a magnification of 0.75x and lets in a lot of light. The LCD behaves similarly and is usable even in direct sunlight. You can tilt it to get shots from varying angles.
The D850's 35mm equivalent sensor is backlit and has a resolution of over 45 megapixels. This makes for stunningly detailed photos you can blow up and use as billboards while retaining crystal clarity. Image processing is powered by the Expeed 5 processor, capable of buffering a whopping 170 RAW images while shooting at burst speeds of 7fps, 9fps if you get an optional power pack.
Three outstanding features come together in the D850 to make every image a masterpiece – superb autofocus, class-leading dynamic range, and exemplary low-light performance. There are 153 standard and 99 cross-type autofocus points you can group and quickly select using a handy autofocus joystick. The autofocus sticks to subjects almost instantly, ensuring that birds or fast land animals remain sharp even at full speed.
The dynamic range is so good that you can shoot through thick foliage on a sunny day and still get both azure skies and small details on the darkest leaves in the same shot. Meanwhile, the ISO goes from 64 to 25,600 and is expandable to 104,800. There's little to no noise on values as high as 3,200, so shooting at dusk isn't a problem either.
This camera records videos at a maximum resolution of 4K, 30fps. While the quality is impressive, nature photographers will find it more useful to switch to 1080p. The D850 can shoot at 120fps at that resolution and reproduce the footage in 4x slow-motion.
Lastly, the D850 excels at macro photography. Thanks to focus stacking, it can take images at various focus points in rapid succession. The results are detail-rich photos of flowers, insects, or small animals shot with a shallow depth of field.
What We Didn't Like
The D850 is by far the most expensive camera on the list. Think of the cost as a long-term investment in your photography career, and the pill becomes much easier to swallow. The camera uses Nikon's SnapBridge to connect to smartphones and transfer photos wirelessly. The feature is sluggish and unreliable, and has been for a while.
Tech Specs
Dimensions: 5.7 x 4.9 x 3.1 in.
Weight: 32.3 oz.
Sensor: 35mm
Burst: 11fps
Battery capacity: 970 shots
ISO range: 64 – 25,600
Max still resolution: 45.7 MP
Max video resolution: 4K, 30fps
The Pros
Exceptional dynamic range and low-light performance
Good for both landscape and wildlife photography
Excellent battery life
Premium build quality and logical control scheme
The Cons
Expensive
SnapBridge needs improving
2. Best Value – Canon 90D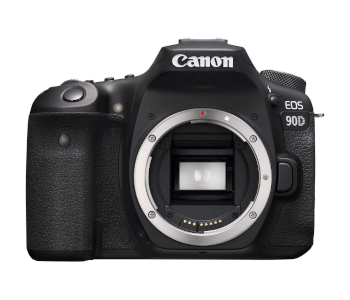 View on Amazon
Editor's Rating: 4.6/5
The 90D is the newest in Canon's line of mid-range DSLRs. It's the successor to one of the brand's most popular cameras, the 80D, and brings with it a slew of improvements. At the top of the list are large battery capacity, the most detailed-APS-C sensor in its class, and superb metering. The camera offers a lot for landscape and wildlife photographers, so it's the ideal pick if you dabble in both but don't want to pay the D850's asking price.
Overview of Features
The 90D is a hardy DSLR with a body made out of a blend of aluminum alloy and fiberglass. It's a bulky camera and the heaviest on review but makes up for this by introducing an extended handgrip and a set of spaced-out controls that are easy to reach. Its viewfinder is a step below the D850's. Still, it delivers a clear preview of the shot along with a slew of configurable info like aperture and EV settings or the currently-active AF point.
Autofocus is the 90D's stand-out feature. There are two types to take advantage of depending on how you're framing the shot. 45 cross-type AF points are clustered around the viewfinder's middle, while more than 5,000 points are at your disposal on the touchscreen LCD thanks to Dual Pixel CMOS AF. Canon has added an eight-directional joystick to help with selecting the right point as well.
The 90D uses a sophisticated new light metering system to ensure optimum lighting for any scene. It splits the screen into 216 zones and adjusts the brightness of each individually. Metering is also active during burst shooting along with various live-tracking autofocus modes. The 10fps burst mode is more than adequate for bird photography.
Another feature worth noting is the D90's outstanding battery life. It captures 450 images if you use the screen. Switch to the optical viewfinder, and you can extend that to more than 1,300! That's enough to plan for a whole day of nature photography without worrying about carrying spares.
Photos made with the 90D are crisp and brimming with detail. The 32.9MP output is rivaled only by one other APS-C camera in the world and fantastic for preserving detail when you need to zoom into part of an image in post. The Standard shooting mode works well for all manner of situations, balancing the accuracy of whites with adequate color saturation. Landscape photographers will enjoy the eponymous mode as it balances contrasting light blue and green parts of the image and produces harmonious results without the need for an ND filter.
What's Bad About It?
The 90D's only serious drawback is the lack of built-in image stabilization. This forces you to use a tripod, meticulously plan shots, and depend on the quirks of different lenses' stabilization systems. The buffer holds either 50JPG or half as many RAW images. That gives you a mere 2.5 seconds to snap the perfect photo when using RAW.
Tech Specs
Dimensions: 5.5 x 4.1 x 3.0 in.
Weight: 42.9 oz.
Sensor: APS-C
Burst: 10fps
Battery capacity: 1,300 shots
ISO range: 100 – 25,600
Max still resolution: 32.5 MP
Max video resolution: 4K, 30fps
The Pros
Excellent value for the money
Superb battery capacity
Reliable autofocus and metering
Dedicated landscape photography mode
The Cons
Small image buffer
No stabilization
3. Sony RX100 VII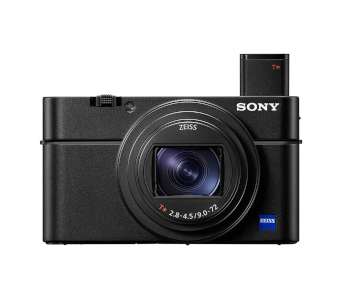 View on Amazon
Editor's Rating: 4.5/5
Who says that you need a hernia-inducing DSLR for award-winning nature shots? Sony's seventh RX100 is proof that a high-end compact can duke it out with its bulkier brethren and come out on top. It features speedy autofocus that tracks the eyes of both humans and animals and captures their every move thanks to insane burst speeds. There's also 8x magnification that makes for intricate landscape or macro photos.
Overview of Features
The RX100 VII is a fantastic choice if you want to travel light. It weighs only ten ounces and easily fits in most pockets. The drawback is that the camera's all-aluminum body isn't as ergonomic as those of larger rivals. However, your thumb can find purchase thanks to a lozenge in the back, and Sony sells a handgrip if that's not enough. The flash and viewfinder pop out to further consume space, and the touchscreen LCD articulates downward and upward for shooting over foliage or taking selfies with awe-inspiring natural backdrops.
This is a camera animal photographers will love because of its autofocus and burst speeds. A combined total of more than 700 AF points and a reaction time of just 0.02 seconds ensure subjects are always in focus. The RX100 VII employs real-time tracking that hones in on either whole subjects or their eyes and stays glued to them for as long as needed. Eye-tracking AF works on animals as well!
The newest version of the BIONZ X processor and a DRAM chip provide the RX100 VII with enough computing power to reach ridiculous burst speeds. The default is 20x and maintains live tracking without blacking out the viewfinder. You can ramp up the pace to as much as 90fps, but can only take seven successive images, so your timing needs to be impeccable.
The RX100 VII produces pictures of fine quality in spite of having a 1-inch sensor. Twenty megapixels is still more than enough for publications or websites, and the images are balanced well. Expect adequate dynamic range and vivid colors you can tweak further by leaving Standard mode. The camera also has a 30-second shutter speed and can produce stunning nighttime photos.
What We Didn't Like
The battery life is poor when compared to other models in the guide, which is understandable given the RX100 VII's size constraints. Expect to get 260 images out of it at best. The LCD screen is touch-sensitive, but its functionality is limited to switching autofocus points. You'll have to access the menu the old-fashioned way, which might cost you precious seconds when setting up a shot.
Tech Specs
Dimensions: 4.0 x 2.3 x 1.7 in.
Weight: 10.7 oz.
Sensor: 1 inch
Burst: 20fps
Battery capacity: 260 shots
ISO range: 100 – 12,800
Max still resolution: 20.1 MP
Max video resolution: 4K, 30fps
The Pros
Compact and portable while delivering excellent results
Reliable autofocus
Remarkable burst speeds
Good color fidelity
The Cons
Touchscreen functionality is limited
Poor battery life
4. Fujifilm X-H1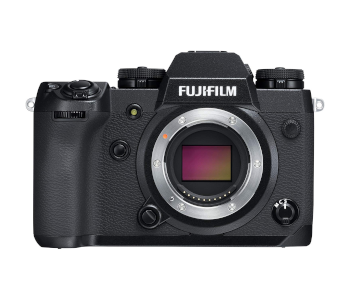 View on Amazon
Editor's Rating: 4.3/5
Nature photographers focusing on animals need a camera that reacts in the blink of an eye while producing stable shots. Both are the highlights of the X-H1, Fujifilm's first mirrorless camera to feature in-body image stabilization. It has a hair-trigger shutter, locks on to targets quickly & reliably, and can fire off quality photos in rapid succession. Add a top-quality viewfinder and a selection of artistic photo modes, and you've got the makings of a fine camera for wildlife enthusiasts.
Overview of Features
The XH-1 is another rugged camera, It's lighter than the D850 being mirrorless, but its weatherproofing is equally good. The camera is immune to dust and resists water, so getting caught in a downpour won't be a problem. It's very comfortable to hold thanks to a pronounced handgrip, and we like the inclusion of a monochrome display for stats like the current f-stop value, battery life, or remaining photos. You might miss a dedicated EV comp dial if you've used previous Fujifilm mirrorless models. Luckily, the X-H1 retains dials for shutter speed and ISO.
In-body image stabilization is the X-H1's most significant improvement. Combined with optical image stabilization specific to each Fujifilm lens, it ensures that camera shake isn't a problem. The stabilization compensates for rapid as well as more subtle movements like shutter activation. Speaking of the shutter, it is completely silent and very sensitive. You'll have to get used to how little pressure it takes for the shutter to activate. Once you do, though, you'll be able to fire off perfectly-timed shots with impressive results.
The XH-1 features one of the best APS-C sensors on the market. The 24.2MP photos it creates have adequate white balance in different lighting conditions, and you can recover a lot of detail from RAW images during post-processing. Photographers content with shooting in JPG will find the inclusion of sixteen Film Simulation modes a must when going for artistic landscapes or touching black & white animal pics.
This is another camera with versatile autofocus. It doesn't have as many AF points as the RX100 VII, but they provide good coverage and can be used in different ways. For example, you can set the continuous autofocus to adapt to either fast-or slow-moving targets or specify which zone of the viewfinder to concentrate on either continuously or as the subject moves.
Are There Drawbacks?
You control the camera's exposure settings by pressing a button and using a dial. That's both convoluted and requires a lot of dexterity to pull off quickly when an animal you've been stalking finally settles into the perfect pose. The battery has a bigger capacity than that of Sony's compact, but 310 shots isn't great for a mirrorless.
Tech Specs
Dimensions: 5.5 x 3.8 x 3.4 in.
Weight: 23.7 oz.
Sensor: APS-C
Burst: 14fps
Battery capacity: 310 shots
ISO range: 200 – 12,800
Max still resolution: 24.2 MP
Max video resolution: 4K, 24fps
The Pros
Excellent in-body image stabilization
Film simulation modes enhance your photography experience
Diverse autofocus options
Solid build resistant to the elements
The Cons
Fiddly EV comp controls
Mediocre battery
5. Sony Alpha A6600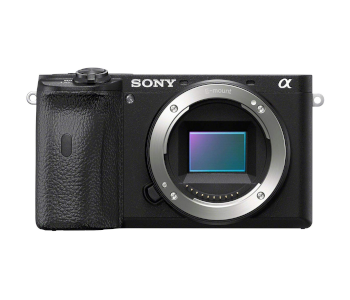 View on Amazon
Editor's Rating: 4.4/5
Even though it's only been out for a couple of months, Sony's Alpha A6600 has managed to garner a lot of positive attention. Unsurprising given the series' proven blend of excellent image quality and class-leading autofocus. The newest model also adds image stabilization, a high-capacity battery, and a sizeable image buffer. It's not much more expensive than the RX100 VII either, so get this model if you need a Sony camera with interchangeable lenses.
Overview of Features
The A6600 is a mirrorless camera built for the outdoors. Its magnesium alloy body is rugged and weather-sealed while being ergonomically sound. It's on the heavier side for a mirrorless, so you might want to use a tripod for extended shoots. Not that you'll need to since the A6600 features in-body image stabilization. The control scheme is noticeably low on dials, which are substituted in part by a dial-direction pad combo in the rear whose functions change depending on the shooting mode.
The thing we appreciate most about the A6600 is its large image buffer. You can shoot in either JPG, RAW, or a combination of the two. Using JPG lets you snap 105 photos before filling the buffer while using RAW lowers that to 45, a respectable number given the difference in information density. The buffer comes in handy paired with the A6600's 11fps burst speed.
Live-tracking and Eye AF are staples of the a6000 series and make a comeback in the latest model. Combined with its quick response time, they allow you to whip the camera out and keep fast-moving targets in focus. Moreover, the focus won't switch if another subject enters the scene. Even maintaining the camera's fastest burst speed has no impact on the autofocus accuracy and adaptiveness.
Image quality straight out of the A6600 is very good. JPGs have the right balance of sharpness and clarity while you can bring a lot of contrast out of RAW files in post. The A6600 doesn't disappoint in low light either as you'll have to look for noise with a magnifying glass on settings lower than ISO 3,200, while photos taken at 12,800 are still usable.
What We Didn't Like
Images are saved to a single UHS-I card with a capacity of 840 photos when shooting without the viewfinder. However, the older format is slow to transfer files, and the camera's usability is limited while the buffer is being cleared. This takes anywhere from 20 to 40 seconds. The A6600 has a pronounced rolling shutter that makes it a bad choice for capturing videos of fast-moving wildlife.
Tech Specs
Dimensions: 4.7 x 2.6 x 2.7 in.
Weight: 29.2 oz.
Sensor: APS-C
Burst: 11fps
Battery capacity: 810 shots
ISO range: 100 – 32,000
Max still resolution: 24.2 MP
Max video resolution: 4K, 30fps
The Pros
Large image buffer
Great burst speed
Excellent low-light performance
Same great autofocus as the RX100 VII
The Cons
Buffer takes ages to empty
Suffers from rolling shutter
6. Best Budget Option – Canon Powershot SX70 HS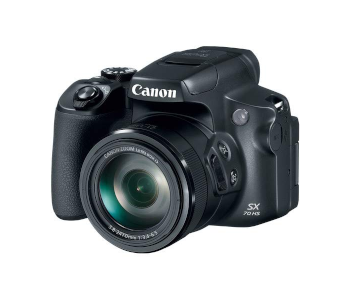 View on Amazon
Editor's Rating: 4/5
Our budget pick is Canon's newest entry-level bridge camera, the Powershot SX70HS. It's the perfect choice for people who are starting to get into bird or macro photography as the 65x zoom lens delivers clean results no matter what you are focusing on. Other notable features include intuitive controls and menus, decent battery life, an articulating screen, and an excellent viewfinder.
Overview of Features
The SX70HS looks like a DSLR at first glance. However, it has a fixed lens and is noticeably lighter. Canon did a good job balancing the camera's weight as extending the lens fully doesn't cause it to become front-heavy. The viewfinder is positioned centrally, like on a DSLR, and is sharp while reproducing colors and contrasts well. The 3-inch LCD articulates fully.
At the heart of the SX70 HS is a capable 65x zoom lens. You operate it either by manipulating zoom control on the lens itself or using a handy dial around the shutter. Handling the lens is a breeze, and the results are consistently good on all but the most extreme focal lengths on either side. The best thing about the lens is that you can stand next to a subject and still bring them closer, making the SX70 HS a superb choice for nature photographers interested in close-ups.
The competition could learn a thing or two from the SX70 HS's image stabilization. On the one hand, the camera is designed well ergonomically and allows you to keep it steady with one hand. On the other, it has built-in image stabilization that mitigates camera shake and even accounts for unsteady hands when you aren't using a tripod.
Even though it has the "worst" autofocus on review, this camera utilizes its nine AF points to their fullest potential. You can also move each around the frame for more precise positioning. Provided there's enough ambient light, the SX70 HS does a decent job of maintaining focus on mobile targets and keeps pace even with erratically-moving subjects.
Are There Drawbacks?
This camera doesn't have a touchscreen. It's an understandable cost-reducing measure at this price point. Yet that also means setting a shot up can take longer if you don't know all the manual controls by heart. Low-light performance is not the SX70 HS's strong suit. Both the autofocus and burst start to become sluggish as the light fades. Additionally, the max ISO range is a mere 3,200 and unusable in most cases due to the high noise level.
Tech Specs
Dimensions: 5.0 x 3.6 x 4.6 in.
Weight: 31.4 oz.
Sensor: 1/2.3 inch
Burst: 10fps
Battery capacity: 325 shots
ISO range: 100 – 3,200
Max still resolution: 20.3 MP
Max video resolution: 4K, 30fps
The Pros
Excellent zoom lens
Great image stabilization
Compact size and ergonomic build
Bright viewfinder
The Cons
Poor low-light performance
No touchscreen