Nespresso Coffee Machine Black Friday 2019 Deals
3D Insider is ad supported and earns money from clicks and other ways.
Making your own coffee at home is certainly much cheaper than buying it from a coffee shop. However, it's tough to make it to the same quality s what your local barista can do. It also makes us miss out on all those fancy coffee blends that require a lot of skill or other ingredients that we typically aren't found in most homes.
Fancy coffee machines that use coffee capsules have become fairly popular in the last few years, bridging the gap between making coffee at home and enjoying the coffeeshop barista experience. Nespresso machines from the Nestle Group is one such machine. This Black Friday is the perfect time to treat yourself and get a Nespresso machine at heavily discounted prices.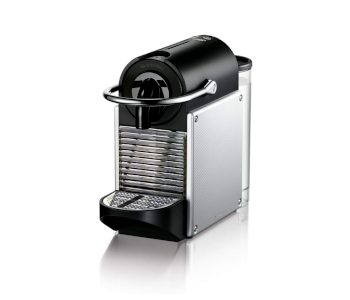 Nespresso by De'Longhi Original Espresso Machine
Original Price: $229.00
Black Friday Price: $103.04
The original Nespresso machine by De'Longhi is available this Black Friday for just a little over $100 and less than half of its original selling price. Simply put, this is one of the best deals of Black Friday and perhaps the cheapest way that you can get a Nespresso machine.
The 19-bar high-pressure pump is the secret behind this Nespresso machine that allows it to brew coffee to the same level of quality as a much more expensive coffee machine. It's also a very energy-efficient unit because of its 9-minute automatic shutdown feature. The original lie of Nespresso machines was made for Espresso (1.35 oz) and Lungo (2.75)-sized drinks.
The Nespresso machine comes with a welcome pack containing 16 hermetically-sealed Nespresso Grands Crus capsules, so you can enjoy a cup of perfectly blended coffee almost instantly when you take this machine home.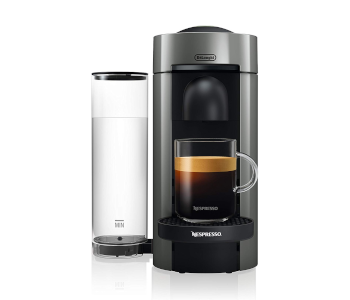 Nespresso by De'Longhi Vertuo Plus Deluxe Coffee & Espresso Maker
Original Price: $179.00
Black Friday Price: $104.97
The VertuoPlus variant of the Nespresso by De'Longhi machine is available for a slightly smaller discount, which brings it to just above $100. This machine includes all the regular functions as the original Nespresso machine but was designed to accommodate larger sizes. With just a single machine, you can craft coffee of up to fie different sizes: from Espresso (1.35 oz) to Alto Coffee (14 oz). This caters more to the American coffee-drinking behavior, so we're all for it.
Again, the Nespresso VertuoPlus comes with a welcome set containing 12 capsules of different flavors. This is but a sampling of all the 26 variants of coffee capsules that you can buy.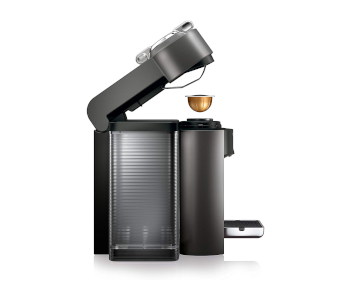 Nespresso by De'Longhi ENV135GYAE Coffee and Espresso Machine Bundle with Aeroccino Milk Frother
Original Price: $249.00
Black Friday Price: $153.48
For the full café experience that you can enjoy at home, you can get the Nespresso kit that comes with the Aeroccino Milk Frother. The Aeroccino 3 is a separate item that can be used to easily create a smooth hot or cold milk foam or to simply heat some milk for your drink. It's the perfect topping to finish off your Nespresso drink. If you have one of these at home, then you might never have a reason to drop by your local coffee shop anymore.
Another great thing about this set is that the Nespresso machine that comes with it is from the Vertuo line. This gives you the maximum versatility that Nespresso offers, allowing you to craft both Espresso and large-sized drinks. As always, the kit comes with a welcome set that includes 12 Nespresso Vertuo capsules of different coffee blends.
Other Nespresso by De'Longhi variants and accessories
Nespresso by Breville machines
Nespresso has also partnered with Breville for its own line of specialty coffee machines. In terms of quality, reliability, and popularity, Breville and De'Longhi pretty much stand shoulder-to-shoulder so you can't go wrong with either one. Breville machines are typically a little more expensive, but this Black Friday is the perfect opportunity to get them for much cheaper.
Why get a Nespresso?
A Nespresso machine is a lot more expensive than a standard coffee maker, so why bother with it? Granted, it's not for everybody, but here are a few benefits you might want to weigh:
1. Makes single-cup portions
The chief problem with most coffee makers is that you end up making a whole pot's worth of coffee even when you only want to drink a single cup. You either end up drinking more coffee than you'd like or throwing out the stale coffee in the sink. With a Nespresso machine, you have better control over how many cups you're going to make and how large the servings will be.
2. Uniform taste, every time
More skilled coffee brewers will probably appreciate having more control over their brewing process, but there are also people who can't be bothered with it. The coffee capsules for the Nespresso machines are perfectly blended every time, so you always end up with the same quality of the coffee.
3. Quick and easy
With a Nespresso machine, all you have to do is to insert to coffee capsule into the machine's pod and simply press a few buttons. After a few minutes, you will already have your perfect cup of coffee – with so much less work involved. A Nespresso machine also simplifies the clean-up process. You no longer have to worry about composting your coffee grounds or cleaning up the coffee pot.
4. Infinitely recyclable coffee pods
On the topic of being environmentally friendly, the Nespresso coffee capsules are made with 100% recyclable aluminum. Moreover, Nespresso has set up thousands of collections in every major country where you can simply drop off your used coffee pods. You can even put them in an envelope and send them by post.
A Nespresso machine is an outright luxurious addition to your kitchen – one that provides the perfect cup of coffee, without the effort of making it yourself or the cost of getting it from a coffee shop. It's normally somewhat expensive, but you can get a good machine for just a little over $100 this Black Friday.