Nest Hello Black Friday 2019 Deals
3D Insider is ad supported and earns money from clicks, commissions from sales, and other ways.
Black Friday is fast approaching and stores have announced deep discounts on the high-quality Nest Hello video doorbell. You can save up to 30% during their sale.
The Nest Hello is a well-designed door guard that will protect your house and alert you of suspicious activities. It also doubles as a doorbell to alert you when it notices anything odd. The Nest Hello integrates nicely with the company's other products like their security cameras.
The Nest Hello is a well-built alternative to Ring Doorbells.
Nest Hello
Black Friday Price: $149 Retail Price: $229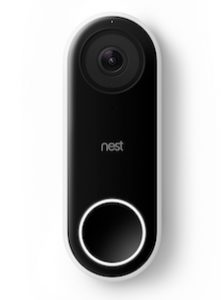 Last year, the Nest discounted the Nest Hello to $179. This year they decided to offer it at an even better price and you can get it for just $149 during Black Friday. It's also available at Target and Kohl's for the same price.
Many people prefer the Nest Hello sleeker design than the
Ring Video Doorbell
. The design allows you to fit the video doorbell into tighter areas. It is available in only one color which is black.
The Nest Hello does require that you have a doorbell wire for power ready to use. Either that or you will have to get one added in since this is not a battery-powered doorbell. Of course, the advantage of this setup is that you never have to worry about replacing batteries.
After installation, all you need to do is install the Nest app on your phone and connect with the device. It uses wifi to relay with your phone and it will send you alerts when it notices unusual behavior. The camera quality is good and it's capable of HDR photos. Additionally, the Nest Hello has 2-way communication feature where you can talk to anyone who's at the door using your phone.
The Nest Hello has very cool features such as the ability to set a pre-recorded message when you are not home. It also has a night mode that's capable of seeing objects in low light conditions.
One of the limitations of the Nest Hello is that it stores up to 5 days of recordings. Your older footage will be deleted unless you signup for a subscription plan.
Overall, the Nest Hello has a beautiful design that's sure to help you make your home smarter. Nest is really offering a great deal at these Black Friday prices.