Nest Thermostat and Camera Cyber Monday 2018 Deals
3D Insider is ad supported and earns money from clicks and other ways.
Cyber Monday is your last chance to get Nest products at a big discount. The company has discounted their security cameras and smart thermostats by as much as $70 during the sale.
Nest is known for creating high quality smart home devices. They are owned by Google and their products are very well-designed. We take a look at what they are offering for Cyber Monday below.
Nest Learning Thermostat
Cyber Monday Price: $179 Retail Price: $249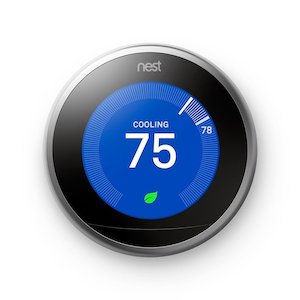 The Nest Learning Thermostat is designed to save you money. It will automatically adjust your heating and cooling when you are not home to save you money. Nest estimates that the average user will save $131 – $145 a year. This means that it can almost pay for itself in just one year. Independent studies have confirmed Nest's savings estimate. In fact, they show a savings of 10 – 15% on average. This was the first thermostat to get an Energy Star certification.
Nest has developed a great app for the thermostat that's easy to use. You can install it on Android and iPhone devices. It allows you to change the temperature remotely and even set a heating and cooling schedule. You can even use Alexa to change the temperature just by asking her.
There are four stylish colors that you can choose from which includes copper, black, white, and stainless steel. Installation is easy and it only takes 30 minutes if you follow the instructions. The thermostat gathers data quickly and within a week it will pick up your habits.
Nest Security Cameras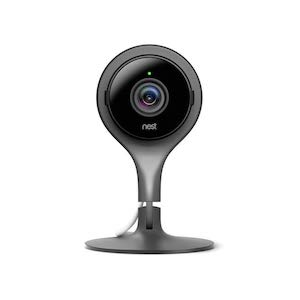 Nest also makes security cameras. They have an indoor version that's on sale for $129. This is a $70 savings from its retail price of $199. Additionally, you can get a weatherproof outdoor version that can be installed outside for $149.
Nest's security cameras have 1080p resolution and a 130 degree field-of-view that minimizes blind spots. They also have night vision which can see things that are 20 feet away. This will protect your home even when all of the lights are off.
Nest cameras will alert you when they see motion. They will send 30 second clips to your phone that you can check.
Overall, Nest has some fantastic Cyber Monday deals this year. This is your last chance to lock in these savings before the deals expire.