New Black iRapid 3D Printer Launched
3D Insider is ad supported and earns money from clicks, commissions from sales, and other ways.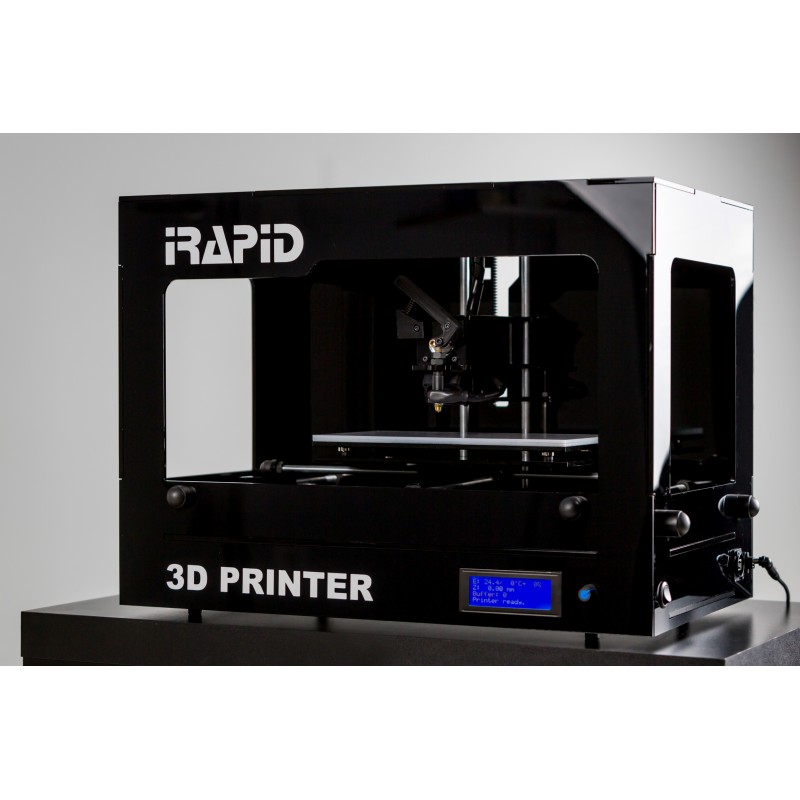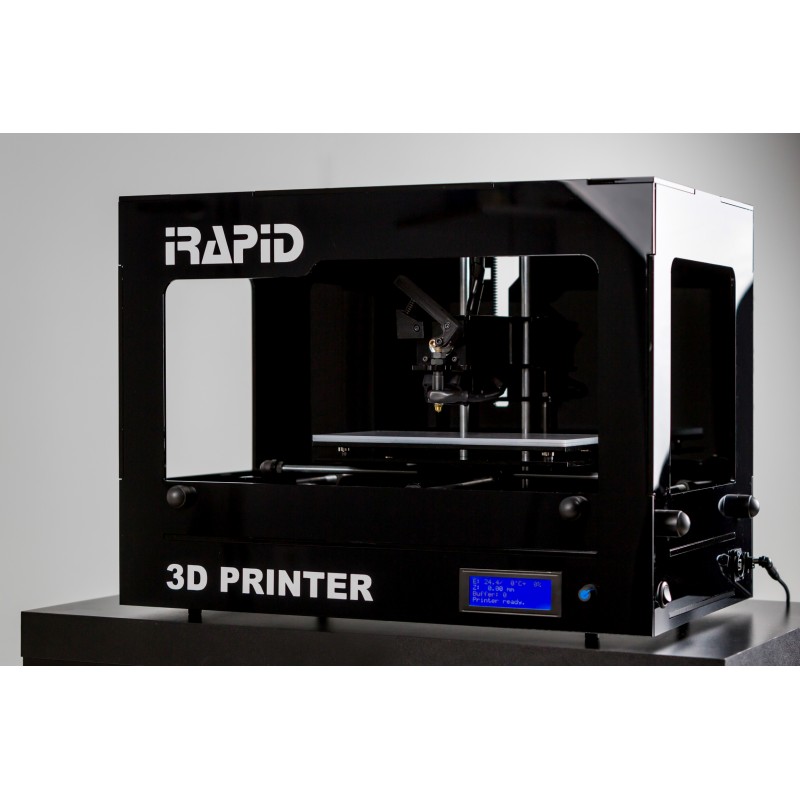 Just like Mercedes and its tuned Black version cars, iRapid has launched a new Black fully-assembled 3D printer. The German manufacture has made the overall dimensions of the Black just 500x350x400mm big, which means that it can be placed almost anywhere and with a weight of only 9kg, it can be transported easily.
A notable feature of the 3D printer from iRapid is the drive system. Since the printing plate is moved by means of rack and pinion drive, the driving device is comprised of a number of very rugged components. This means that it is nearly maintenance-free and easy access allows for trouble free repairs if something does go wrong.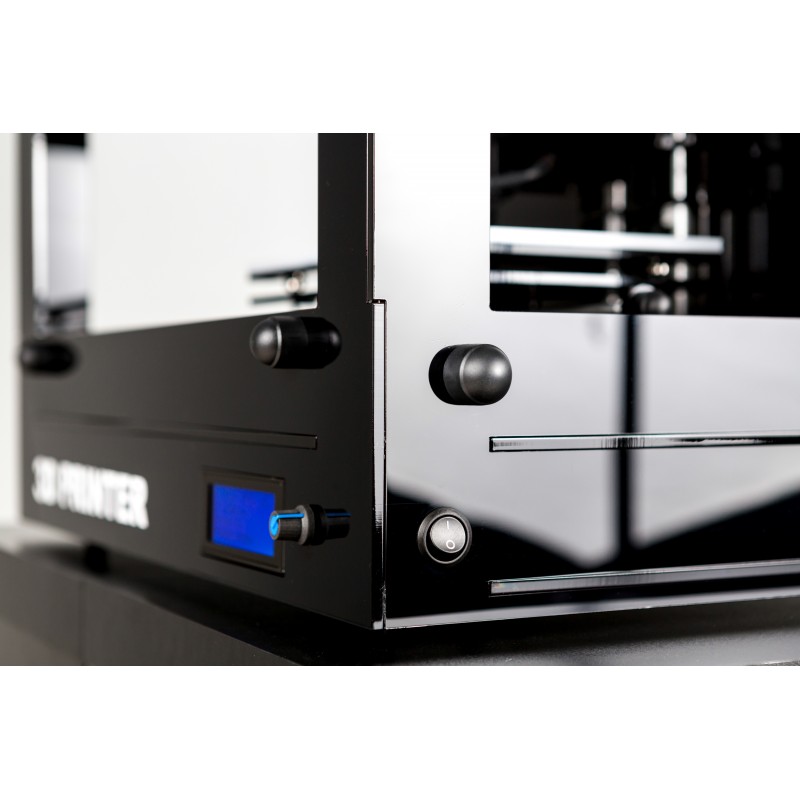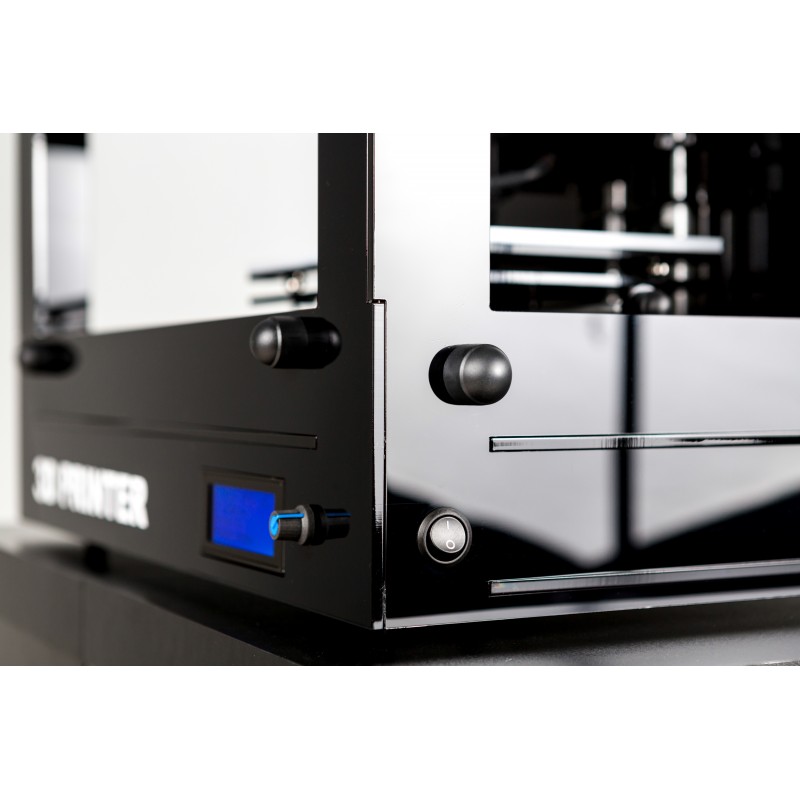 The diameter of the nozzles is 0.4 millimetres and the individually applied layers are as little as 50 micrometers thin. This is about the thickness of a human hair, enabling iRapid to achieve the utmost in 3D resolution and modelling. At the same time the printer can process up to 100 millimetres per second.
"With BLACK, everyone becomes a creator", said Hakan Okka, technical managing director, "Because with our 3D printer, individual parts can be produced quickly and economically. Whether model components, jewelry, wrenches, fantasy figures or curtain rings: BLACK produces conveniently-handled objects for every occasion."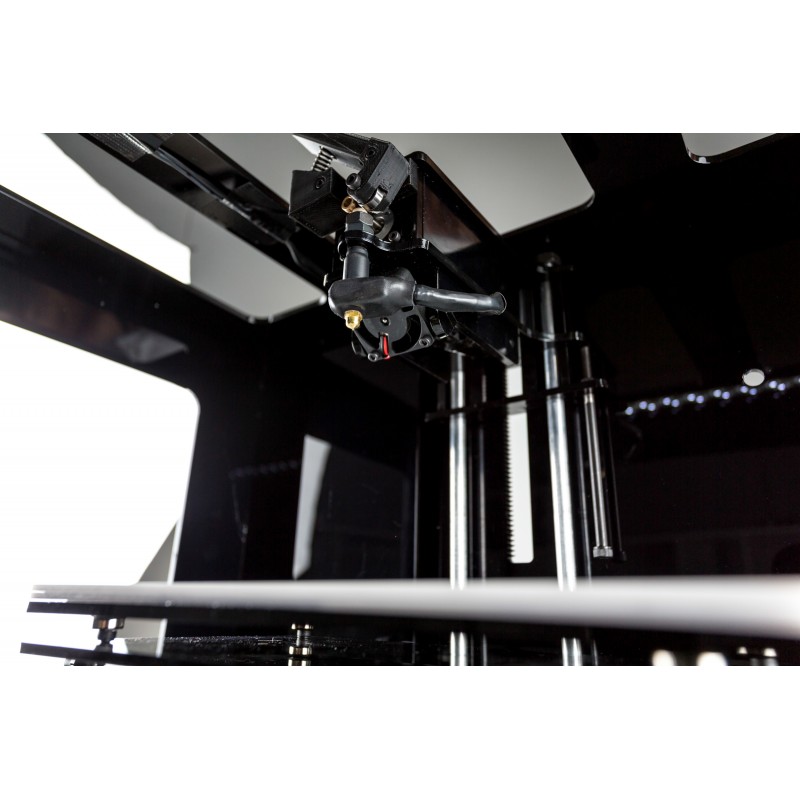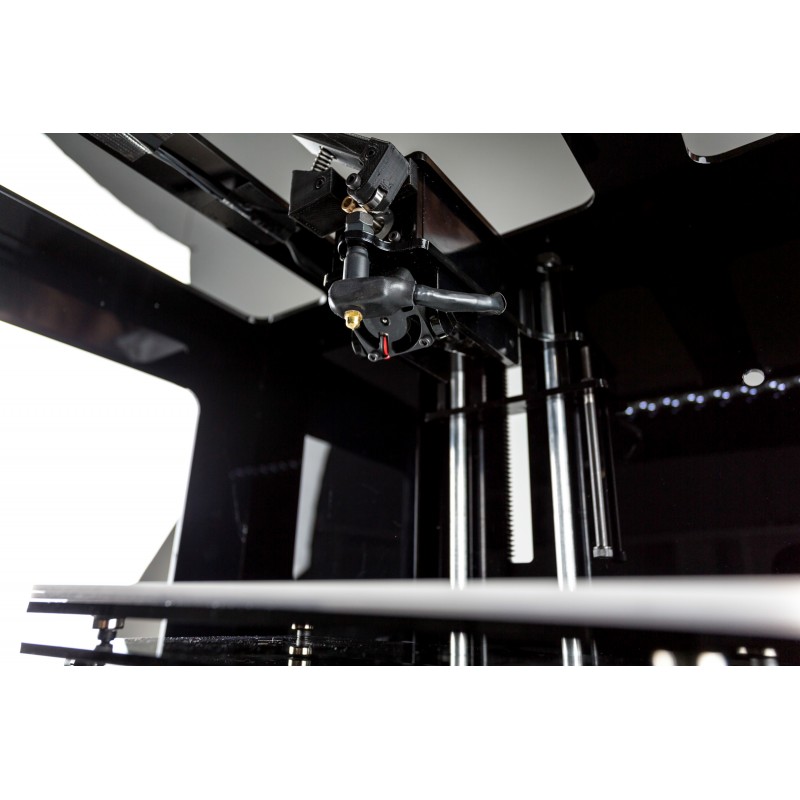 Specifications are as follows:
Print Technology: Fused Filament Fabrication
Build Envelope: 250 x 150 x 120 mm
Filament diameter: 1.75mm
Layer Resolution Settings: 0.05 ~ 0.30 mm
Drive system: Patented rack and pinion drive
Display size: 75x30mm
Internal memory: 4GB
Print bed: Removable magnetic print bed
Interior: LED – Illuminated
AC input: 100-240 V, 50-60Hz
Operating systems: Windows XP, Vista, Windows7, Windows 8, (Mac OS comming soon)
Software: Repetier
Printer dimensions: 500 x 350 x 400 mm
Weight: approx. 9kg
IRapid has priced the Black at 999,00 €.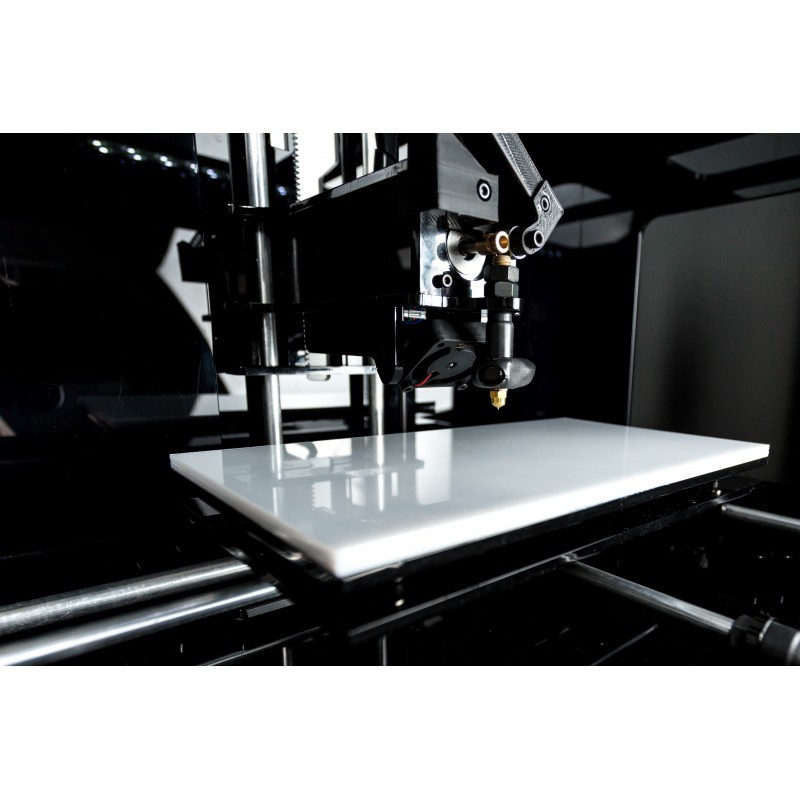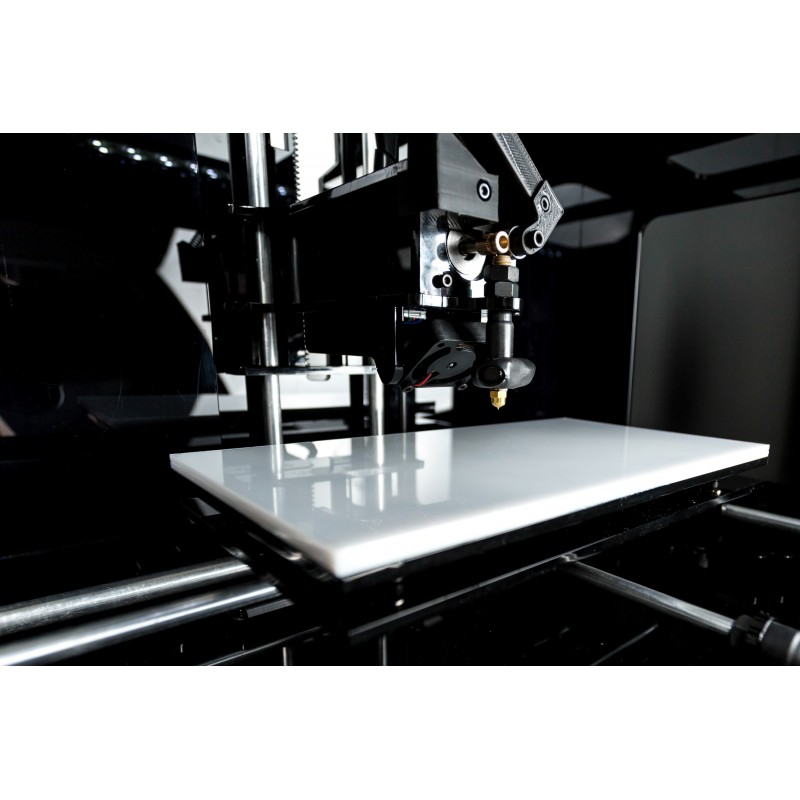 The Black model will be presented at viscom in Düsseldorf (November 7 – 9), Euromold in Frankfurt (December 3 – 6) and at Etailment Summit on November 7 in Berlin. IRapid's Black 3D printer can be ordered online right now.
iRapid GmbH was founded in 2011 by engineering graduate Hakan Okka and Mirjana Jovanovic in Cologne, Germany. Their mission: to come up with a device with which anyone can spontaneously produce three-dimensional parts for their own requirements. To achieve this, the status of mechanical manufacturing technology was conveyed to the needs of a computer workstation – without having to compromise the functionality. The 3D printers are manufactured in Germany.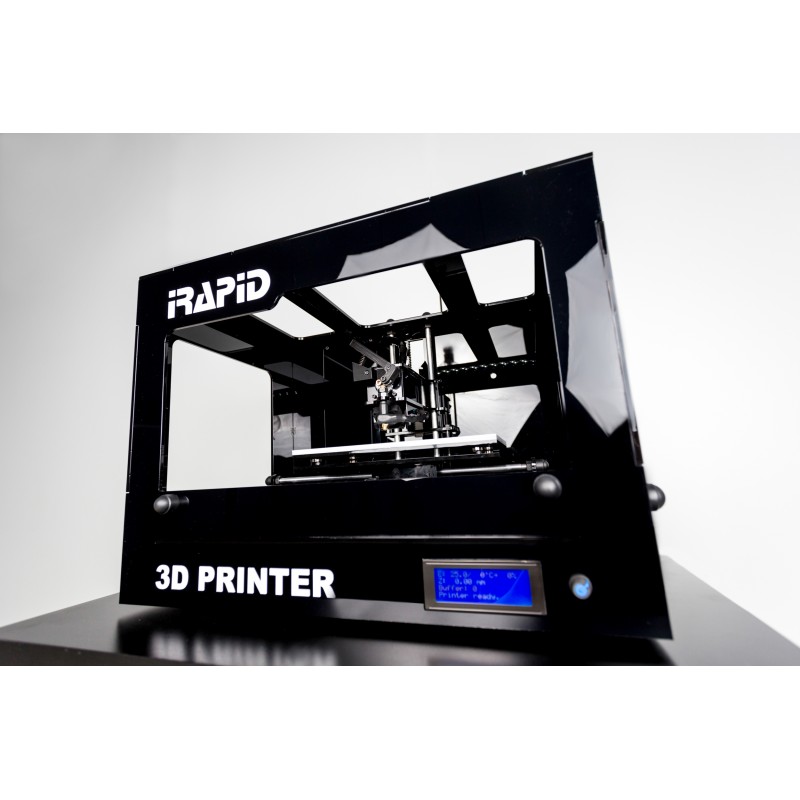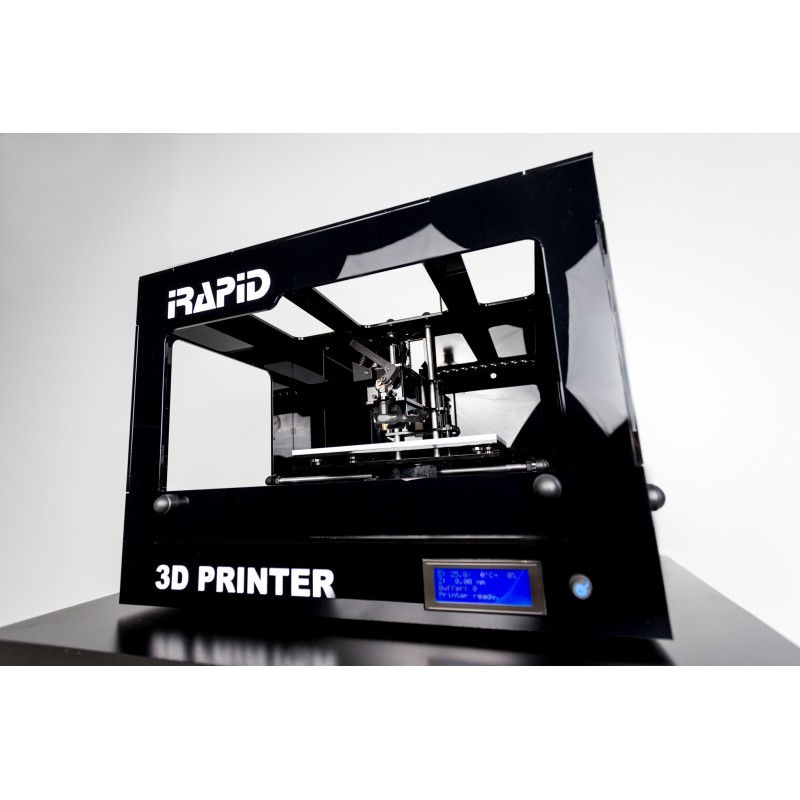 Warning; 3D printers should never be left unattended. They can pose a firesafety hazard.