The New CCNA Certification: What is it and why you should get it?
3D Insider is ad supported and earns money from clicks, commissions from sales, and other ways.
Cisco's world-renowned CCNA certification has recently been updated, replacing many of the organization's previous certification programs with a new, modern syllabus. The new update means that individuals are now required to take one certification that covers a broader range of topics, including not only networking, but also security, automation, and programmability.
In this guide, we will be covering everything you need to know about this new certification, as well as its various pros and cons. Before we get into that, however, lets first discuss why becoming certified is so beneficial in today's job market.
Why certify?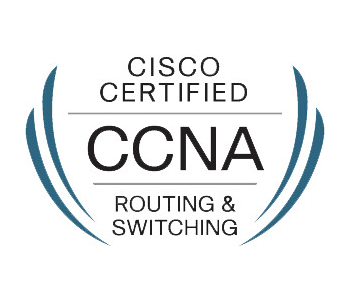 For many technology professionals these days, a degree in their field of expertise isn't enough. With the competition for work heating up and becoming ever-more competitive, more and more graduates are now turning to professional certifications to bolster their resumes.
Certifications have become an increasingly attractive option for those already in employment, as they offer the opportunity to pursue more advanced career options, as well as a higher salary. They also provide you with advanced knowledge and skills, allowing you to become an industry expert in your chosen field.
Certifications also serve as a stamp of excellence, not only proving your worth as a qualified professional but also carrying with them a sense of achievement that you can be proud of. This is something that is often overlooked in today's world. However, in a time where social media is causing us to become increasingly superficial with one another, the sense of achievement a certification can provide is certainly something to be proud of.
Certifications also keep you current, allowing you to stay ahead of the competition when looking for employment. This not only shows employers that you have relevant skills to the job but are also an ambitious individual, making you more likely to be a reliable professional.
The new CCNA certification
Topics
Support
Exam Details
Cost
Validation

Network
fundamentals
Network access
IP connectivity
IP services
Security
fundamentals

Courseware
Instructor-led
training
Virtual
instructor-led
training
150+ lectures

Exam Title: CCNA 200-301
Duration: 2 hours
No. Of Questions: 100+
Question Format: multiple choice
Passing Percentage: 85%
CCNA stands for Cisco Certified Network Associate, and it refers to a wide variety of technical specializations offered by Cisco to teach practitioners how to use its technology. Cisco certifications are highly regarded by employers as they demonstrate both a candidate's technical acumen as well as their competency.
The new CCNA program has been redesigned to include a number of these specializations under one collective umbrella. There is also now only one exam to pass in order to earn the certification, making CCNA less daunting but also broader in its material.
Topics
The new CCNA program is still largely focused on networking, with the network fundamentals and network access sections making up 40% of the exam material. The network fundamentals section focuses extensively on the role of different network components, while also covering topics such as network topologies and networking protocols.
Network access is more focused on the configuration verification of networks. This includes access ports, VLANs, and trunk ports, as well as layer 2 discovery protocols and layer 2/3 EtherChannel.
The IP sections of the exam also make up a large portion of the questions, commanding 35% of the material in total. These sections deal with various routing protocols such as OSPFv2, while also covering the roles of DHCP, DNS, and SNMP.
This makes the certification still a primary option for network engineers and technicians. However, there is now an increased emphasis on security as well, with 15% of the new exam focused on this topic.
The security section is predominantly focused n key security concepts and policies. However, it also covers access controls, the configuration of layer 2 security protocols, and various wireless security protocols such as WPA, WPA2, and WPA3.
The last 10% of the exam is filled with automation and programmability questions, covering topics such as controller-based architectures, REST-based APIs, and how automation impacts network security. This section of the certification also tackles configuration management mechanisms, such as Puppet, Chef, and Ansible.
It should also be noted that while each of these topics will appear on the exam, they are intended to serve as general guidelines, rather than a comprehensive breakdown. This means other related topics may also appear depending on the specific delivery of the exam.
Support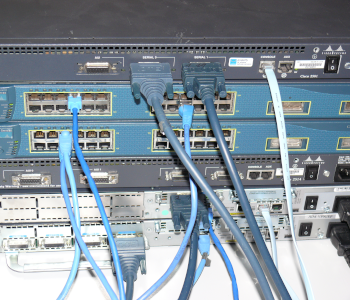 The certification provides plenty of support to help you prepare for the exam, including practice tests, instructor-led training, and hands-on training. Courseware is also available in both paper and digital formats, giving you the choice of your preferred option.
There are three main options when it comes to how you wish to prepare for the exam, with each one having an effect on the overall course duration. The first option is instructor-led training, which involves five days in the classroom and a further three days of self-study.
The second option is the virtual instructor-led training. This option is very similar to the first. However, all of your learning will take place remotely, either from home or at the office. The third and final option is e-learning. This option is equivalent to eight days of classroom instruction. However, you essentially have free reign study at whichever time suits you best.
In total, there are over 20 hours of content available through the courseware, and more than 150 lectures available to supplement your learning. The lectures may be particularly beneficial to you, as they often provide an alternative explanation of the material, which is extremely useful if you are struggling to understand the textbook explanation.
With all of this support available, you should be able to learn everything you need to know before taking the exam, putting you in a great position to earn the certification. Much of this support does come at a cost, however, so be sure to opt for professional funding if the option is available to you.
Exam Details
The new CCNA certification features the 200-301 exam, which replaces the previously required 200-125 exam that focused predominantly on routing and switching. The new exam is far broader in its material, featuring multiple sections tailored towards different topics, as we discussed in the Topics section of this guide.
You are given 2 hours to complete the exam, which is fairly standard for certification exams. However, you will want to manage that time effectively to ensure you are able to answer all of the questions.
A method we recommend to do this is scanning the entire paper beforehand to identify the questions you are confident about and then completing them first. Getting them out of the way early on will allow you to then spend more time on the harder questions in the exam, increasing your chances of answering them correctly.
The number of questions in the exam will vary depending on the specific delivery of the exam. However, you can expect to have to answer 100+ questions in total, giving you roughly one minute per question. This can obviously be adjusted by using the method mentioned above, but you may prefer to use this approach if you like working on a tight schedule.
The exam features mostly multiple-choice questions. However, you will also be presented with drag & drop questions, as well as scenario-based questions.
The scenario-based questions, in particular, should offer you the opportunity to pick up a considerable number of marks. Although, you also risk losing a lot of marks if the questions cover topics you are not so familiar with. For this reason, it is imperative that you thoroughly revise all sections of the material to avoid potentially shooting yourself in the foot when you take the exam.
To achieve a pass on the exam, you will need to score around 85%, which is equivalent to a score of 850/1000. This means you will need to do exceptionally well on the exam, making CCNA a difficult certification to obtain.
Cost
The CCNA 200-301 costs $300, which is a fairly reasonable price compared to many other certifications in the industry. It is also a massive saving compared to the previous CCNA certification, which featured multiple exams for various topics.
Validation
The CCNA certification is valid for up to three years, at which point you will be required to recertify. The reason for this is because technology moves fast, meaning what was relevant three years ago might not necessarily be relevant now. For this reason, it is important that the CCNA certification remains up to date with relevant material, otherwise, it will become less attractive to both employers and prospective candidates.
Eligibility
Degree
Experience
Skills
Not required, but might
be preferred by employers
At least 1-2 years in the
subject

Experience using networking
equipment
Microsoft Office familiarity
Customer service skills
Communication
Organization
Analytical skills
Cisco familiarity
Troubleshooting skills
To enroll in the certification program, you will need to satisfy a number of prerequisites covering experience, skills, and qualifications. You may also want to pursue one of Cisco's other certifications first, such as the CCENT certification, as this will better prepare you for the material CCNA covers.
There are no degree requirements for this certification. However, it is recommended that you earn a degree beforehand, as employers will often ask that you hold at least a bachelor's in a related field.
If you haven't yet earned a degree, we recommend looking into computer science or engineering programs. Mathematics and physics degrees may also be of interest. However, they are unlikely to teach you about networks and routing.
You will need to show that you have at least 1-2 years of experience in the subject to enroll in the certification. This means it may be necessary to consider a work placement whilst you study your degree. Alternatively, you can choose to work for a few years before pursuing CCNA, which will likely be a better option if you are unable to receive professional funding.
What to expect from the certification process
The process of obtaining the CCNA certification can be a grueling one, requiring dedication, discipline, and plenty of hard work. You will also need a strong work ethic, especially if you are studying remotely, as it will be down to you to create and stick to a study schedule.
This is something you will most likely be used to if you have already studied a degree program. However, if not, you may struggle, as it can be easy to fall into the trap of relaxing after a hard day's work. If you find yourself falling victim to this, it can often help to remind yourself why the certification is so important to you. Identifying your reason for doing something often allows you to continue pushing forward to achieve your goals, so be sure to define your reason early on to avoid procrastination.