Newest in 3D Printing Companies from The Netherlands
3D Insider is ad supported and earns money from clicks and other ways.
After Ultimaker and Shapeways, there's another addition to 3D printing companies, this time from Amsterdam in The Netherlands. It goes by the name of 3D Hubs. 
3D printing companies
The business started in April, and 3D Hubs is already working internationally, be it just across the border, in Antwerpen, Belgium. And that is just the beginning. This newest 3d printing company is already making plans for expansion to cities like Kuala Lumpur to Kansas City. 'But' – according to Bram de Zwart, one of the founders – 'our focus is on the European market and The Netherlands in specific. After that we'll get into the US market and the rest of the world.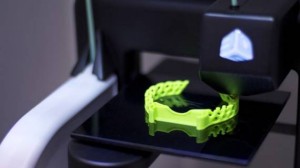 Consumer market
With 3D Hubs, de Zwart and co-founder Brian Garret are trying to show that The Netherlands as well as the USA are 'guide-countries' for exploring this new technology. Trendwatchers predict that new 3d printing companies will keep emerging, as this technology offers cheaper production methods for different industries. This will also accelerate the pace at which 3D printing will change the way we look at things.
This consumer market is where 3d Hubs is targetting at, just like the other Dutch 3d printing companies Ultimaker and Shapeways – which is a daughter of Philips.
Digital Employment Agency
Ultimaker makes a 3d printer for home-use. The device costs a bit over €1000 and allows people to print anything from their homes – like rings, vases or statues. Shapeways is for those who haven't got a 3d printer yet, but want to make their own products. They send their designs to Shapeways over the internet, and a 3d printer in New York or Eindhoven (NL) starts building their product. The end product is then shipped to the client.
3D Hubs does pretty much the same thing, apart from the fact that they do not own a printer themselves. They will ship your design to another printing company, making sure you're getting the optimal 3d printer for the job at hand.
Thingiverse
It all starts by consumers making designs and putting them on the internet, i.e. on Thingiverse. People who own a printer can then apply for the job of printing those designs, and getting them to the customers. 3D Hubs processes these requests and sends them through to the people who can print these, mostly people who own Ultimakers. A small fee is collected by the 3d printing companies.
Sustainability
3D Hubs is trying to gather as much printers per city as possible. Only when a city has 10 people who will 'rent out' their printing services, a city will become available on the website. That way the costs of transportation will remain as low as possible – 'Our transporting costs will be the lowest of al 3d printing companies', de Zwart says… But what about promoting the use of recycled materials? 3D Printing Hub will keep you updated! What do you think of this out-of-the-box initiative? Good or not?
Warning; 3D printers should never be left unattended. They can pose a firesafety hazard.