Niantic Acquires Scaniverse – What This Could Mean for Augmented Reality
3D Insider is ad supported and earns money from clicks, commissions from sales, and other ways.
In recent news, San Francisco-based Niantic Inc. has acquired Scaniverse, one of the more prominent 3D scanning apps for iOS. This is only the latest in a series of partnerships and acquisitions that Niantic has made in the last several months, seemingly in a bid to become the top brand when it comes to augmented reality (AR) entertainment.
What could be the possible outcomes of this new acquisition? How will advanced AR technology improve the games that Niantic has already developed?
The leading name in AR entertainment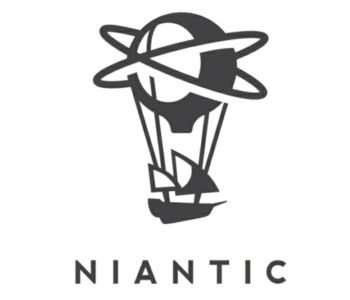 The biggest claim to fame of Niantic has to be the fact that they developed and published Pokemon Go – by far, the most successful AR game ever. Pokemon Go had a meteoric rise in popularity back when it was first launched in 2016. It combines a classic and lovable IP that already had a solid following with innovative gaming mechanics.
While the number of current players of Pokemon Go is a small fraction of the 2016 player base, the game has remained popular enough to justify doing special events and rolling out new features periodically. Niantic has developed a few other titles after Pokemon Go such as Harry Potter: Wizards Unite and another AR game based on the Catan universe of board games.
The games of Niantic follow the same basic formula. Players use their phones to view and interact with digital assets overlaid on the real-world scenery from the phones' cameras. Movement in the physical space also plays a huge role in their games. For Pokemon Go, players need to walk to encounter wild Pokemon or to hatch eggs. Catan: World Explorers has been likened to playing a board game on a massive scale that requires players to actually move around.
The lack of mobility from 2020 to 2021 because of the pandemic has likely compromised the development plans of Niantic. However, Niantic seems to be on schedule to release a few new titles at the tail-end of 2021.
The marriage of virtual assets and the real-world environment is the basis of these games being classified in the augmented reality genre. Despite the success of the medium so far, the limitations of the technology are still very apparent. In most cases, virtual assets are just overlaid on the screen – they do not actually interact with real-world objects. This might be something that can change soon.
The acquisition strategy
Scaniverse is a standalone app exclusive to the Apple store that can be used to capture, edit, and share 3D models. With the acquisition, the features of the app that used to be paywalled behind a monthly subscription are now available for free.
One excellent feature of Scaniverse is that it uses the LiDAR sensors found in the latest lineup of iPhones and iPads. LiDAR is considered a faster and more accurate alternative to camera-based 3D scanning or photogrammetry. It also does not require perfect lighting to reliably generate 3D models.
Some may question the practicality of acquiring an app that relies primarily on LiDAR sensors for 3D scanning, especially considering how it's a feature that is currently only found on a single smartphone model. However, this is not the only acquisition that Niantic has made recently.
In early 2020, Niantic acquired 6D.ai, a San- Francisco-based startup company that was also developing AR technology. Before the acquisition, 6D.ai was developing technology that aims to create a three-dimensional map of the world using an AR game with a passive camera feed.
These were quite lofty goals for a startup company, but the idea was sound – ordinary cameras can be used to generate 3D models. Perhaps this technology was what caught the attention of Niantic.
Earlier this year, Niantic CEO John Hanke tweeted a photo of what could possibly be the company's very own AR and VR headset. There was a lot of ambiguity about what exactly the tweet meant. It's not quite clear if Niantic is actually developing the headset or if they are supporting another brand with more experience in the market.
In any case, the writing is on the wall. Niantic seems to be investing in more advanced AR technology. How this will manifest in their future products, whether software or hardware, is yet to be made clear.
Towards more immersive AR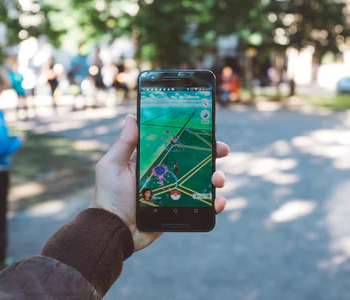 It's really easy to imagine how AR combined with 3D scanning can create an entirely new genre of games and experiences. The funny thing about this prospect is that Niantic had already tried dabbling with crowdsourced 3D scanning in the past via the AR Mapping tasks in Pokemon Go. To complete such a task, players had to do 20 to 30-second scans of a PokeStop or take photos of the PokeStop in different weather and lighting conditions.
Perhaps the AR Mapping exercise inspired the company's decision to invest in 3D scanning. With this technology, real-world objects can be turned into digital assets. This will open a lot of opportunities for how game assets can interact with the environment. How nice would it be to see cute creatures hiding around the corner, compelling you to come closer to them in the actual physical world?
It would also be possible for Niantic to go beyond smartphone-based games and develop titles for AR or VR headsets. This would allow them to fully explore the possibilities of the technology. However, this also means that they will have a much smaller player base.
Final thoughts
VR has always been hailed as the future of entertainment. So far, that is a promise that is yet to be fulfilled. The adoption of VR headsets continues to be a challenge that is holding back this technology from gaining an appreciable market.
The Niantic model uses AR technology to offer a unique gaming experience. A huge factor in their success is that their titles can be played using standard smartphones. With the acquisition of promising 3D scanning startups, it seems that Niantic is branching out of their old formula. It's quite exciting to think about how this will all pan out.