14 Best Nikon D750 accessories for 2019
3D Insider is ad supported and earns money from clicks, commissions from sales, and other ways.
The Nikon D750 has been going strong for half a decade now, and with good reason. Its excellent picture quality, high dynamic range, and low light performance can't be beaten at that price point. Sports photographers love it because of a rapid burst fire mode, while everyone that does a lot of outdoor shooting appreciates its robust and weather-resistant frame. The camera might be a great value but won't reach its full potential out of the box. For that, you need some accessories.
This article covers the finest Nikon D750 accessories on the market. We've included a broad selection of items designed to enhance your experience in diverse ways. There's something on the list for every D750 owner whether you need extra juice, dependable protection for your screen & lenses, or a tripod that you can set up anywhere.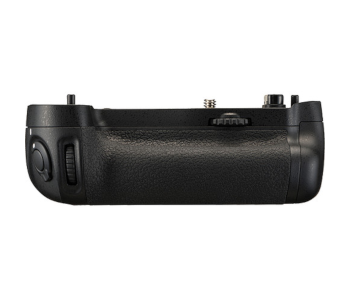 The D750 is known for its excellent battery life, but it's prudent to always bring spares. A battery pack that attaches to your camera is the best solution, and the MB-D16 is our top choice. It was made specifically for the D750 and out of the same dust- & weather-resistant magnesium alloy. The pack is ergonomic and comfortable to hold, especially for vertical shoots.
The pack takes a standard EN-EL15 Li-ion battery, but you can also use six AA batteries or hook it up to a power adapter as a backup. Swapping the battery out is easy, allowing you to charge spares while ensuring that you have enough juice for an entire day's worth of shooting.
Nikon has designed the MB-D16 with vertical shooting in mind. It has an AF/AM lock button, another shutter release, as well as two dials & navigation buttons. This lets you access any of the camera's settings without rotating it.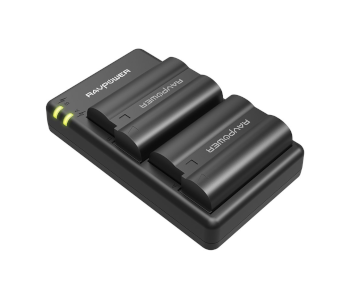 RAVPower's aftermarket chargers come highly recommended, and the same is true for their D750-compatible model. The best thing about the charger is its incredible value. Not only can it charge two batteries at once, but it includes two extra batteries! These have a 2,100mAh capacity while the original only has 1,900mAh. It might not seem like much, but the 10-percent difference will let you shoot longer or keep settings like Wi-Fi- on.
The charger is made from fire-resistant plastic and accommodates two batteries at the same time. You can charge the batteries in any combination as the original EN-EL15 model is supported too. Placing an empty battery into the charger causes an indicator LE to flash red. It turns to green once the battery is back to full strength or nothing is in the compartment.
You charge the batteries either via a 2-volt adapter or through the supplied MicroUSB to USB cable. The second way is slower but more versatile since you can hook the charger up to a computer, powerbank, or any other handy power source.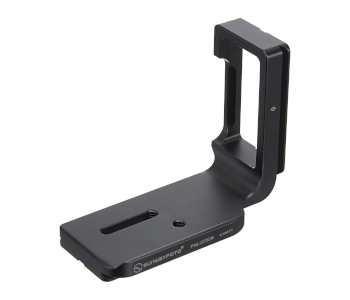 Shooting in vertical mode adds tension to your photos and makes the subject the center of attention. The problem is, taking vertical images is a hassle, especially if they'd benefit from the stability afforded by a tripod. That's why you need an L-bracket. The small yet vital accessory that lets you screw the D750 onto a tripod in either position in a snap.
SunwayFoto's PNL-D750R is custom-made for the D750, meaning it accommodates all of the camera's ports and fits it like a glove. The bracket features an aluminum alloy construction which gives it lightness but is very hard to deform. It supports both Arka-Swiss and RRS levers, holds the D750 firmly in place, and prevents accidents during mounting thanks to security screws.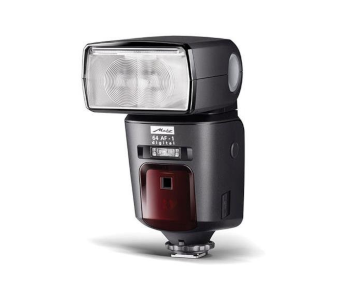 One of the main reasons photographers still choose the D750 is its exemplary low-light performance. Even so, you need a flash if you're shooting in the dark, and that's something the Metz Mecablitz 64 AF-1 excels at doing. It's a flash with a 210-foot guide distance, meaning subjects as far as 210 feet away will be lit brightly and equally! The flash delivers uniform, natural-looking light and helps you avoid spending time in post by providing optimal color balance in any situation.
The 64 AF-1 performs the same whether you're on the last shot or inserted a fresh batch of AAs moments ago. It supports various shooting modes and even has a secondary flash which can take on the role of a fill light. You can also use it as a modeling light to get a better feel of how the lighting in your photos will look before engaging the shutter.
You're able to control the flash remotely and use it as part of a lighting setup. Pairing is done either manually if the flash is in another's line of sight, or wirelessly through radio waves.
Finally, there's the responsive LCD. Instead of relying on physical controls, the 64 AF-1 uses a well-designed menu system accessible via touch. This makes getting to your favorite settings faster and streamlines flash control.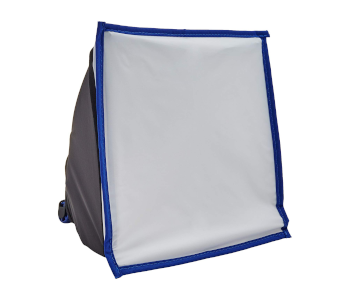 The light produced by a naked flash may be too bright and too highly-focused, resulting in sharp lines and harsh shadows. You'll need a softbox like Lastolite's Ezybox if you want softer, more flattering light from your flash. It is easy to assemble and folds up to take up minimal space. The diffuser has a reliable belt system that straps it tight to the flash. This keeps it in place even if you accidentally jostle the camera.
You may choose between two diffusion levels. The first uses the diffuser's silver lining for broader light distribution. Attaching the white front cover softens the light considerably and makes for softer shadows. The Ezybox fits over your flash in a way that prevents hotspots from forming and ensures your scenes are evenly lit.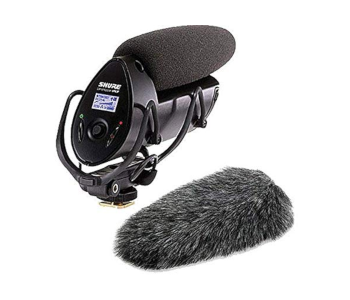 Nikon designed the D750 as a fantastic choice for nature & sports photographers, but it's a capable video shooter as well. Poor onboard microphones are a common bane for DSLRs at any price point. That's why you'll want a dedicated shotgun mic such as Shure's VP83F when capturing audio.
The mic is heavy and powered by two AA batteries, but it is sturdily built and can survive a fall. You attach it to the D750's hotshoe where it sits on top of a Rycote Lyre mount. The mount absorbs movement and neutralizes sounds coming from the camera and lens. Couple that with its supercardioid polar pattern & deadcat, and you've got a microphone that captures only what you want it to regardless of weather and ambient noise.
The VP83F is also highly customizable thanks to intuitive controls and a monochrome LCD. You're able to adjust the gain one decibel at a time to augment even the faintest sounds. There's a 3.5mm port you can plug headphones into and monitor audio as you're shooting.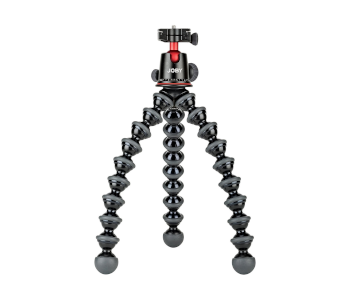 The Nikon D750 excels at nature photography. Sometimes that means you have to get in close or shoot from unforgiving angles. Joby's GorillaPod was designed for just such occasions. Its spider-like legs allow the tripod to adhere to fences, trees, and other handy objects and give you a unique vantage point.
The 5K in its name refers to the GorillaPod's maximum carrying capacity of 5 kilograms or 11 pounds. That's more than enough to support the D750 and a heavy telephoto lens! The tripod features a flexible ballhead with rubberized dials for adjusting its angle and tilt. All components are made to the highest standard, and adjusting either the knobs or individual legs feels natural.
While shooting from hard-to-reach places is its main appeal, you can use the GorillaPod as a traditional tripod too. Its small height is great for shooting nature scenes from a low angle. On the other hand, the GorillaPod's compact size and tiny footprint mean you can use it on desks, low walls, and other level surfaces for the same results you'd get with a normal-sized tripod.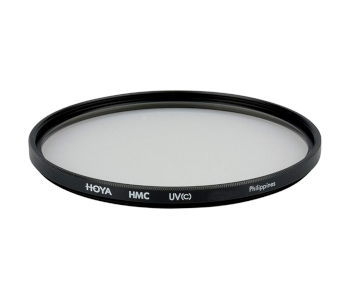 UV rays can give your images a bluish hue while obscuring remote details. A UV filter is an inexpensive solution to this annoying problem, and Hoya's multicoated filters are our preferred choice. They eliminate haze and glare while keeping your lenses protected from scratches and dust particles. You can use one as needed or leave it on a lens all the time for extra peace of mind. The filters are transparent and fit snugly without causing vignetting.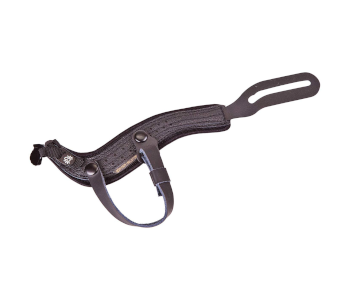 Hand straps are an excellent tool for maximizing camera use safety and convenience. However, they can turn out to be a nuisance if their design obstructs controls or battery and card slots. Spider Holster makes uniquely-engineered hand straps with a trademark S-shape. The SpiderPro is their most high-quality product, designed to offer support while keeping all parts of the D750 accessible.
You can install the SpiderPro in various ways. It attaches to eyelet and slot connections, but also fits between the camera and its quick-release plate. Adjusting the SpiderPro's size is straightforward since it has a numbered loop that gives you as much room as you need.
The part that goes over your hand is made from quality leather and memory foam. It is luxurious and comfortable. Better yet, using the SpiderPro for extended periods won't chafe your knuckles. There's an additional wrist strap you can thread around the hand strap for extra security.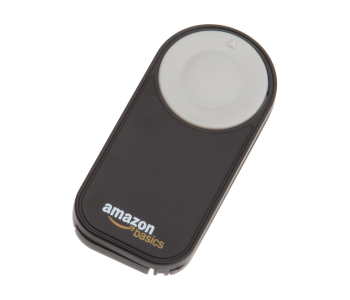 The cheapest item on our accessory list is also among the most useful! Using the AmazonBasics remote shutter release lets you take pictures or start and stop video recordings from up to 16 feet away. The device uses infrared to communicate with the D750, so you have to point it towards the camera's IR sensor.
True to its name, the remote is as basic as it gets. It has a single large button that engages the shutter with a satisfying click. It runs on coin cell batteries which slide out from the bottom and are easy to replace.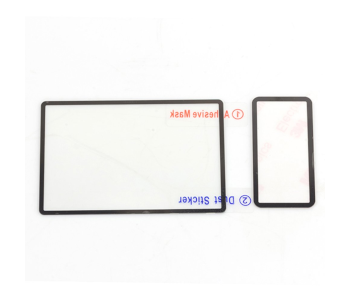 Even the most careful photographers can't prevent accidental scratches on their camera's LCD. Why fret over yours when you can keep it safe with a screen protector? The Larmor Screen Protector is made entirely out of glass and adheres to the back of the D750 perfectly due to static electricity. It's easy to line the protector up precisely because of its thin black guiding bezels.
Once it's on, the protector does a fantastic job while having no impact on performance. The screen is completely see-through and sticks to the LCD without forming bubbles. It has a thickness of 0.3mm which you won't feel during day-to-day work. However, its usefulness will become more than apparent if the protector ever develops a crack that would otherwise appear on your camera's screen.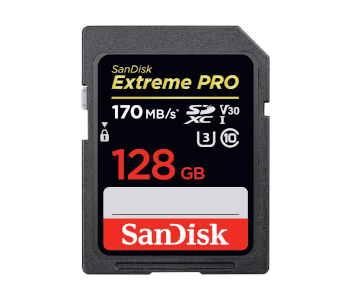 Your D750 has a burst speed of 6.5 images per second. This is remarkable for full-frame DSLRs, even more so since the camera often exceeds this guideline. A fast and reliable SD card ensures that the D750's image buffer doesn't back up and keeps you shooting at max speeds longer.
The SanDisk Extreme Pro is a premium SD card designed to take your dynamic photography needs in stride. It has a write speed of 95 MB/s and a read speed of 90MB/s but regularly performs better when subjected to benchmarks. It is classified as U3, meaning that the guaranteed minimum upload speed is 30 MB/s. In other words, you can shoot a series of RAW images and never have to worry about a backlog. The Extreme Pro is available in different capacities ranging from 16 to 512 GB.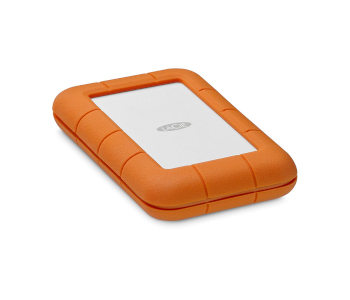 Even SD cards with the highest capacity can fill up quickly during shoots that span multiple days. Worse yet, they're fragile and easy to lose. You'll face neither problem if you buy a LaCie Rugged Mini external hard drive due to its phenomenal durability and unmistakable orange color.
A Rugged Mini is the perfect choice for prolonged outdoor photography as it is water-resistant and shockproof. The drive will withstand falls from 4 feet high without issues and remains usable even after a ton of pressure is exerted on it. Performance doesn't lag behind either – you can expect transfer speeds of 35MB/s when copying multiple media files at once, double if you're dealing with a single video. Capacities range from 500GB to a whopping 8TB.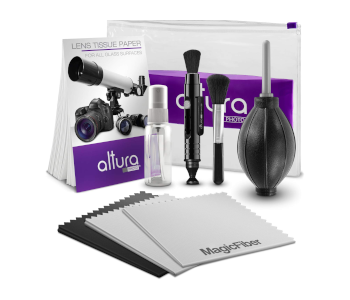 The longer you use a camera, the higher the chance that its sensor will get dirty. Cleaning it with whatever you have on hand can be harmful to the camera's electronics. It's also unnecessary since you can get a professional photo cleaning kit from Altura for less than $10.
The kit contains everything you need to keep your camera and its lenses in shape. At its heart are three high-quality microfiber cloths used to clean the D750's sensor safely. You also get a pen for thorough lens cleaning, an air blower that gets rid of dust & speeds up drying, and fifty lens cleaning wipes. Lastly, there's an empty spray bottle you can fill with either Altura's special cleaning agent or a solution of your choosing.