Ninja Blender Black Friday 2019 Deals
3D Insider is ad supported and earns money from clicks, commissions from sales, and other ways.
Ninja makes some of the best high-end kitchen appliances, blenders being prominent among them. Black Friday is your best opportunity to score serious savings on Ninja's blender lineup. Whether you need a versatile set to tackle all your cooking needs or a single-serve blender for a healthier lifestyle, Ninja has got you covered.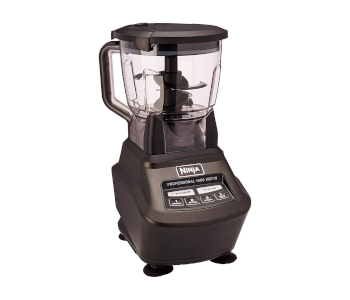 Ninja Mega Kitchen System BL770
Original Price: $189.99
Black Friday Price: $159.99
The Mega Kitchen system is Ninja's most versatile set of appliances. If you're into home cooking and want to start preparing a variety of healthy meals with ease, now's the time to grab one. There are four versions of the set, and BL770 is the one with the discount. It consists of the base unit, a blender, two self-serve cups, and a food processor.
The base is sturdy and equipped with a 1,500W motor. While loud, it delivers excellent results whichever accessory you attach. The blender's capacity is 72 ounces. It has a pair of razor-sharp blades and three speed settings that make short work of fruit and vegetables. Expect fine purees and wholesome smoothies no matter the ingredients. It also excels at crushing ice cubes and producing tasty snow cones. If the three speed settings aren't enough, you can always turn on pulse and deliver an extra jolt of power.
The food processor is adept at making nut butter, slicing vegetables up into smaller pieces or strips, and kneading dough. Doing so takes just 30 seconds, and you're left with airy, uniform dough for bread and pastries.
Single-serve cups are the answer if you want to create the right amount of healthy shakes to last you through the day. They have a single speed setting, but should not be underestimated. Each cup comes with a lid for easy transportation.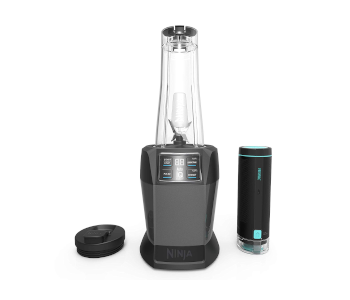 Nutri Ninja Blender with FreshVac Technology BL580
Original Price: $129.99
Black Friday Price: $89.99
Do you often blend the night before work and leave smoothies in the fridge for tomorrow? If you have a regular blender, you're losing out on the vitamins and flavor contained in the ingredients because oxygen breaks them down with time. The Nutri Ninja features fresh Vac technology that sucks the air out of the blender, preserving the smoothie longer.
This is a single-serve blender whose base has a power of 1,100 watts. It has a regular start/stop function and pulse, but there are also two Auto-iQ settings. You can choose between Smoothie and Extract. The first produces creamy smoothies while the second extracts the nutrients from dry ingredients like seeds and vegetable leaves. The best thing about Auto-iQ is that you set it and forget it. The appliance will determine the speed settings and blend time, leaving you to focus on other things.
You get two 24-ounce self-serve cups, each with a lid that has a spout for easier pouring. You also receive an electric air pump that mounts onto the Nutri Ninja before blending. You need to turn it on and extract the air from the cup first. The ingredients are then processed in a vacuum, which results in a smoother, creamier texture free from froth and trapped air bubbles. You can keep such a smoothie longer without it going foul or losing its nutritional value.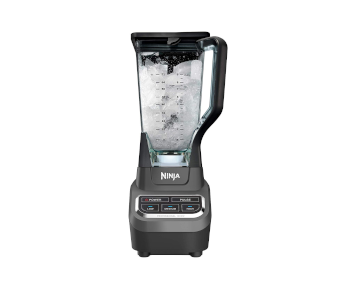 Ninja Professional Countertop Blender BL610
Original Price: $99.99
Black Friday Price: $85.99
If countertop space is at a premium in your kitchen, you need a blender you can quickly assemble, use, and wipe down before storing. That's the idea behind the Ninja BL610. It has a small footprint and is light, as most of its components are made from high-quality plastic. It's tall, though, so take that into account before buying.
The BL610 is sleek and stylish. Its gray base has five straightforward buttons, three of which adjust the speed while the other two power it on and engage the pulse. The buttons are flush with the rest of the base, meaning they're easy to clean and won't accumulate gunk.
The base has a 1,000-watt motor that's loud but crushes anything you throw at it. That includes ice, stringy vegetables, and nuts. The finely-designed blades are the second part of its formula for success. They're very sharp and stacked in three rows of two, ensuring that food doesn't stick to the side or pool on the bottom without being chopped and sliced.
The pitcher holds 72 ounces, enough to feed a family of four twice over. It and the cover snap into place with audible clicks, and the BL610 won't start until they're firmly in place for safety reasons. The lid has a spout for mess-free pouring. It, the pitcher, and the blades are BPA-free and machine-washable.
Other notable Ninja blender deals