Making Sense of NOTAMs and DROTAMs: What are they?
3D Insider is ad supported and earns money from clicks, commissions from sales, and other ways.
Drones are no longer the rarely seen toys of the past years. Today, there are millions of registered drones, and these are used either commercially or for leisure. Recognizing that these drones have become significant elements of national airspace, the government has sought to regulate drone activities through different forms of legislation. On the side of professional drone pilots, communities have developed responsible flight practices to keep drone flight a safe activity.
One measure that drone pilots can do to avoid airspace conflict is to check for NOTAMs regularly, and particularly right before a planned drone flight. What are NOTAMs and what is the value on checking them? Can I issue them myself? What is this new thing called DROTAMs? Read on as we dissect the finer points of this seemingly complicated topic.
Commercial Drone Pilot Course:
 Use coupon code '3dinsider50' for $50 off
Pilot Institute
and pass the Part 107 test.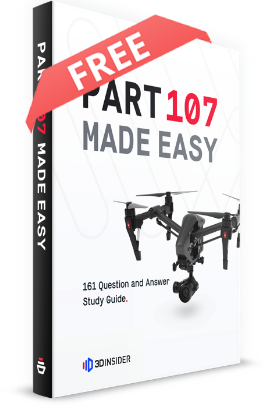 PART 107 Made Easy
161 Question and Answer Study Guide
105 pages of illustrated content
Covers all parts of the Part 107 test
$97 of value for free
What are NOTAMs? Are they important?
NOTAM stands for "Notice to Airmen," which are informational advisories released by the Federal Aviation Administration (FAA) for safety purposes. Established in 1947, the practice of releasing NOTAMs was started so that pilots can be informed of events that can affect the safety of our flight activities. These events range from military flight exercises, airshows, parachute jumps, temporary obstacles, VIP movement, or even the flight activities of other drone pilots.
NOTAM standards and practices can vary in each country, depending on how the relevant aviation authority implements them. In the UK, NOTAMs are simply classified as either Warning (done mostly to inform pilots of events) or Avoid (restricting pilots from conducting flight activities). In the US, the FAA has a slightly more complex NOTAM classification system that distinguishes between five types:
Military – A military NOTAM pertains to military activities that involve the use of national airspace
Distance – Distance NOTAMs are distributed beyond the area of flight service of a particular airport or air traffic facility, typically on the topic of changes in airport usability
Special Activity Airspace – A special activity airspace (SAA) NOTAM is issued when an airspace will be active outside of its normal times as published.
Pointer – A pointer NOTAM literally only points to another NOTAM. These are typically issued to emphasize critical NOTAMs and other crucial information.
Flight Data Center – A Flight Data Center NOTAM is an issuance that requires compliance. These include safety hazards and Temporary Flight Restrictions (TFR) that typically involve temporary airspace closures of certain areas.
From the classifications of NOTAMs, it is easy to see how they can be critical sources of information for drone pilots. The FAA treats the ability to understands NOTAMs as being so important that the topic has become integrated into the knowledge exam that drone pilots need to pass to earn Part 107 certification. A Part 107 drone license is a requirement that the FAA has imposed for drone pilots who intend to conduct drone flight for commercial purposes.
How about DROTAMs? What are they?
DROTAMs are a relatively new modification to standard NOTAMs. Simply put, they refer to "drone NOTAMs," or notice to airmen that concern the activities of unmanned aerial vehicles. Right now, the feature to issue and view DROTAMs is exclusive to the SkyVector platform. A DROTAM is typically much less complicated compared to a NOTAM, merely defining the area of the flight, the relevant altitude range, and the covered date and time.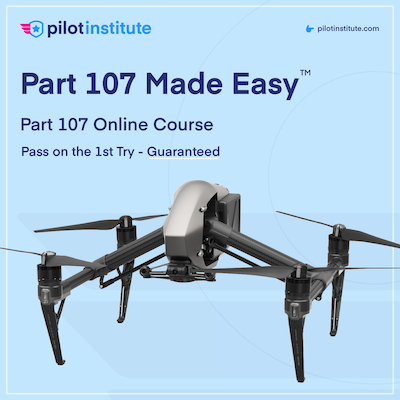 According to SkyVector, DROTAMs can be issued by the US Air Force, Customs and Border Protection, public operators with a Certificate of Authorization (COA) or private operators with a Section 333 exemption. It's curious that this list does not include Part 107-licensed drone pilots; perhaps this is an addition that will come in an updated version of this feature.
How do I check for NOTAMs or DROTAMs?
Although NOTAMs are tremendously important, searching for NOTAMs that are relevant to you can prove to be an overwhelming task. After all, the FAA issues millions of NOTAMs in every single year. To make things easier, the following are our recommended way to check for NOTAMs. Some of these are easier to navigate or more accessible than others, so your mileage may vary.
1. Official FAA site
The first place that pilots will typically look at when searching for NOTAMs is FAA's official Federal NOTAM System. Searching for NOTAMs relevant to you can be as simple as inputting your location or any nearby air traffic facility. You can also define flight paths by inputting take-off and landing destinations. If you can't identify a nearby facility or if you are unsure if a NOTAM is applicable in your area, then you can even input a longitude and latitude position.
The biggest problem with searching for NOTAMs on the FAA site is that the NOTAMs are given to you in their raw form. NOTAMs are heavily abbreviated to allow the transmission of a lot of information in relatively short strings of text and numbers. As such, it takes a certain level of familiarity with NOTAMs so that you can quickly and accurately understand the information that they contain.
2. SkyVector
SkyVector eliminates the complications of having to interpret coded NOTAMs and determining which ones are relevant to you. By displaying the NOTAMs on a map, you can easily see which ones are near your intended flight area. You can also simply click on each NOTAM to view relevant info such as the covered altitude range, dates, and times, and well as TFR conditions.
As mentioned, only SkyVector maintains a database of DROTAMs or drone NOTAMs. The site even has a filter feature, allowing you to display a map with only DROTAMs or only TFRs. This is useful for sorting through all the information displayed on the default map.
Although SkyVector makes it so much easier to see which NOTAMs are relevant to your area, the information it displays on each NOTAM can still be difficult to interpret. The good news is that SkyVector is free to access for everyone. If you have any other tool that you use to monitor NOTAMs, then SkyVector can be a no-cost method to enhance your preparation.
3. ForeFlight
If you are looking for the simplest way to sort through and to understand NOTAMs, we think that no other software or reference can beat ForeFlight. This is a mobile app that has an unbeatable, well-organized interface that makes sorting through NOTAMs easier. Better yet, all NOTAMs are translated to easy-to-understand English and all times are converted into local time.
ForeFlight is more than just a tool to scan for NOTAMs. It has real-time weather maps, sectional charts, a flight planning feature, an integrated logbook, and various map layers. It's also no surprise that ForeFlight is not free. You'll need to fork over $99.99 per year for a basic subscription. Right now, ForeFlight is only available for Apple products.
There is no question that ForeFlight is one of the best mobile flight planning apps and probably your best option for NOTAM monitoring. However, the comprehensive capabilities of the software come at a price. Some drone pilots might not be comfortable with having to pay for a function that can be also be provided by free, albeit less sophisticated, services.
4. FltPlan
FltPlan is a worthy alternative to ForeFlight if you want a mobile app that combines convenience, portability, and information. The interface of FltPlan is not as user-friendly as that of ForeFlight, and the NOTAM interpretation is not as easy to understand. However, FltPlan is free and is compatible with both Android and iOS devices.
The free version of FltPlan comes with a suite of useful function on top of NOTAM monitoring, such as flight planning, weather updates, and nearby airport information. They have a premium version which offers several additional services, but these seem unnecessary for drone pilots.
When are NOTAMs issued?
Most NOTAMs are not released in an on-the-fly manner. Many of them are filed and announced several weeks before they take effect. However, the FAA also has a provision for releasing time-sensitive information. Recognizing when a NOTAM takes effect is a key component of understanding NOTAMs.
1. Regular FAA publication
The FAA releases a NOTAMS publication every 28 days, and these publications can be accessed in the official FAA website. Each publication is valid for the following 28 days and typically contain NOTAMs that have been filed weeks in advance. The NOTAMs in each publication are separated by the state to make it easier to find which ones are relevant to you. Experienced airmen make it a point to skim through these NOTAM publications regularly.
2. As-needed NOTAMs
The FAA can also issue more time-sensitive NOTAMs on an as-needed basis. Don't worry about having to suddenly change your flight plans because of time-sensitive NOTAMs, as these still have several days of lead time before their implementation.
Can drone pilots issue their own NOTAMs?
If you are planning a commercial drone flight and would like to issue a warning to nearby drone pilots or air traffic facilities, then you are responsible for filing a NOTAM for your activity. Part 107-certified drone pilots are required to file NOTAMs, but hobby drone pilots are also encouraged to do the same. After all, the process for filing a NOTAM is quick and painless.
The process starts by making an account in the Flight Service website. Older airmen are probably familiar with Flight Service, a one-stop service that provides timely information on airspace conditions, weather patterns, and airport status updates.  Decades ago, Flight Service was only accessible by making a phone call to a local airspace monitoring station. Flight Service has undergone a massive modernization campaign since then, consolidating all relevant information into an online resource for faster dissemination.
Once you have signed up for an account, you need to provide the details of the drone you are using. In most cases, you will need to cite your drone's registration number. Under the FAA rules, all drones that weigh between 0.55 to 55 lbs. need to be registered.
You can then provide the details of your planned drone flight activity. These details will include the maximum altitude (the altitude range will be taken from sea level to the altitude you provide), and the date and time of the flight. You also need to delineate the flight area. There are a couple of options for you to do this. It can be a simple circular area defined by the coordinates of the center and the distance of the radius. You can also be fancier and provide waypoints that define the boundaries of your operational area. In any case, all coordinates need to be provided in degrees and minutes of latitude and longitude.
All NOTAMs that you can be edited or canceled before your planned operations. The website will also maintain a record of all the NOTAMs you have filed. These records can be modified for future re-use.
Why should you check NOTAMs?
With all the details of what NOTAMs are and how they are filed, many drone pilots continue to wonder: why should we bother checking NOTAMs? After all, drones are very small compared to manned aircraft, and they only operate below 400 feet.
Although we agree that NOTAMs are rarely relevant to a drone pilot, we still recommend adopting the practice of checking NOTAMs before proceeding with drone flight. Here are several good reasons why checking NOTAMs is still worth the effort:
1. NOTAMs can result in changes in your flight plan
Several pieces of drone legislation dictate that drones always have to give way to manned aircraft activities. These include military exercise and airshows, just two types of events that you might not be aware of without checking NOTAMs. These events can also take place at lower altitudes than usual, making them relevant to your plans of flying your drone. Without checking for NOTAMs, you run the risk of getting into close calls with manned aircraft. These types of incidents rarely go unreported, and can be traced back to you.
2. Airspace restrictions can change suddenly
VIP movement in airspace or the construction of temporary military facilities can result in the implementation of temporary flight restrictions or TFRs. This information is not relevant to most of the population and is generally unavailable through normal channels. However, you can easily be aware of a TFR by checking NOTAMs. For commercial drone pilots, it would probably be a good idea to check for NOTAMs on the dates that you are scheduled to fly a commercial gig. Nothing could be worse than finding out on the day itself that you can't do a job because of a flight restriction.
3. Additional awareness is never a bad thing
Many drone pilots have argued that checking regularly for NOTAMs is overkill and is too demanding of the casual drone pilot. However, the truth is that it does not take a lot of effort. All NOTAMs are easily available online through various websites and mobile apps. Although a huge majority of NOTAMs probably will not concern drone pilots, there are still cases of drone pilots finding out at the last minute that their flight plans cannot push through because of temporary restrictions. Even an informational DROTAM can be useful, just so you are aware that you are sharing a small patch of airspace with another drone pilot.
4. Accidents can be bad for the whole drone hobby and industry
We believe that it is short-sighted to say that checking NOTAMs is not worth the effort. The system of distributing NOTAMs was put in place for safety. By disseminating airspace information among all airmen, accidents can hopefully be eliminated. Distancing ourselves from the NOTAM system effectively means that we are not deserving to be treated as "airmen". Moreover, drone-related accidents will only serve to further deteriorate the image of drone flight.
5. Accidents can result in stricter regulation
Although we appreciate how the FAA has made strides in regulating drone activities, it cannot be denied that these regulations require more effort from drone pilots. The goal is to eventually have regulations that address all the relevant concerns on drone safety, security, and privacy. However, the goal is NOT for the drone industry to be so heavily regulated that it will be even more difficult for drone pilots to fly their drones as they please.
Getting into drone-related accidents because of a lack of information may be what it will take for the government to enact stricter drone regulations. After all, history has shown time and time again that government tends to regulate activities that people are not knowledgeable with, in a bid to protect them from their ignorance.
Final thoughts
The NOTAM system has been a firmly established practice that the air traffic industry has refined and perfected over the decades. As new and less experienced entrants to the airspace, drone pilots are expected to adapt to this existing system. We don't see a reason why we should not. After all, NOTAMs are disseminated only to avoid airspace accidents. As we have always espoused, we believe that safety is everybody's responsibility
The legislation concerning drone activities is far from perfect, and we expect these laws to be amended and repealed several times in the next couple of years. Right now, safety is one of the biggest concerns when it comes to drone flight, along with security and privacy. Although the FAA has made great progress in regulating commercial drone activity, many of the mainstream issues on drone flight remain unaddressed.
The government has recognized the economic contribution of commercial drone flight and treated drones as significant participants to national airspace. This makes drone pilots just as responsible as any "airmen," subject to the same level of responsibility and accountability. After all, an airspace accident can result in significant property damage or personal injury, even if it only involved drones.
Checking NOTAMs before a planned drone flight is one of the most responsible things that a drone pilot can do. It is also one of the easiest. The effort of checking NOTAMs in an online source is but a speck compared to the gravity of the consequences of an airspace accident. Considering all the arguments, we see no reason why drone pilots, whether hobby or commercial pilots, should be exempted from the responsibility of checking NOTAMs.