The Oculus Quest 2, the Facebook Requirement, and What It Means for You
3D Insider is ad supported and earns money from clicks, commissions from sales, and other ways.
When the Oculus Quest 2 was launched less than a month ago, its features and build quality instantly made it one of the best VR headsets ever developed. The second iteration of the Oculus Quest benefitted from the growth of experiences that have happened in the previous generation while retaining the option of being able to tether it to a gaming PC.
However, as the Quest 2 gained the interest of more people, another potential deal-breaking issue came up – you needed to have a Facebook account to use the headset. How exactly does this requirement work and should you let it affect your decision to buy the Oculus Quest 2?
Why is a Facebook account needed to use the Quest 2?
When Facebook acquired Oculus back in 2014, it instantly gave the wildly successful VR headset brand the funding and technological infrastructure to continue developing new products. Since then, Oculus has pretty much cemented its spot as one of the top VR brands worldwide.
In late 2019, Facebook announced that it will start requiring owners of Oculus VR headsets to log in with their Facebook accounts before using the headsets. This wasn't a particularly good time for Facebook to do this, as they had been on the receiving end of worldwide criticism over their data privacy and security policies.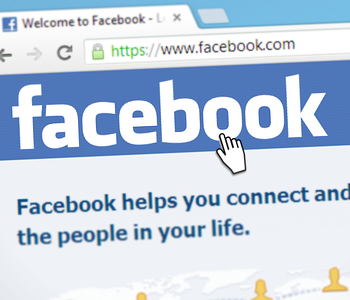 It was unfortunate that Facebook decided to flip this switch with the launch of the Oculus Quest 2. To use the Quest 2, a new owner of the headset would have to sign up for an Oculus account and pair it with an existing Facebook account. Those who already have Oculus accounts will also have to go through the pairing process before they can use the headset. If you don't have a Facebook account, you have no choice but to sign up for one.
Why is such a pairing necessary? The official reason is to help with moderation of behavior in the VR gaming environment, especially now that more and more multiplayer experiences are being developed. The hope is that this measure will discourage abusive behavior in multiplayer games, which is certainly a persistent issue in just about any gaming platform.
According to Oculus, this also helps them provide better services to their user base and ensure compliance with regulations relating to data security and privacy.
However, one can't help but feel that pairing your Oculus headset with a Facebook account is yet another way for the company to gather data about you. This is, after all, the primary business model of Facebook. As one might expect, this does not sit well with a large portion of consumers.
What are the possible consequences of pairing your Facebook and Oculus accounts?
Hardly anyone was surprised when the decision to require a Facebook account to use an Oculus headset was met with near-unanimous criticism. After Facebook faced so many issues related to data privacy and fake accounts, there have already been a significant number of people who deactivated their Facebook accounts. There's also the fact that there are people who have never signed up for a Facebook account even in their lives.
The next half of this requirement is that the Oculus headset cannot be unpaired from the Facebook or Oculus account for which it has been initially used for. This has long-lasting consequences, such as:
You can lose your digital library
Getting locked out from your Facebook account or having it outright banned is something that has happened to a lot of people. It may be caused by someone reporting the account, a dispute with a seller, or a suspicion of false identity. In any case, these bans aren't always justified. However, getting a Facebook account banned is not the end of the world for most people – it is just a social media account, after all.
However, if the Facebook account paired with your Oculus account gets banned, it will also mean getting locked out from the Oculus account. This will include all the digital games and experiences you have purchased from the Oculus store. It's easy to see how this could be heartbreaking, as a lot of us have probably spent hundreds of dollars buying these titles.
You can't lend your headset to someone else
Abusive behavior in any online game is enough justification to get your account banned – this is justifiable and a course of action that we do not question. However, this is also problematic when using an Oculus headset that you cannot unpair from your Facebook account. Do you trust your friends or family enough to know that they will not scream expletives or something offensive in a game?
You can brick your headset
Ultimately, an Oculus headset paired with a banned Facebook account can no longer be used – a "brick" in common parlance. This isn't even hyperbole anymore, as there are already several cases of this happening. So far, Oculus has offered no resolution for this sort of problem leaving customers wondering if they just wasted hundreds of dollars for a piece of technology that they cannot use.
Andrew Bosworth, VP of Augmented and Virtual Reality at Facebook, has stated that requiring an online account to use a device is not a new thing. This is true, even in the subset of gaming systems whether it's Steam, PlayStation, or Xbox. However, none of those devices will get bricked if an online account gets banned.
The potential consequences we have listed above are not meant to dissuade everyone from buying an Oculus Quest 2. There's a very good chance that most Quest 2 headsets that have been purchased so far are working perfectly fine. However, just knowing that these things can happen can be essential in making sure that your Quest 2 does not get bricked.
What to do before buying an Oculus Quest 2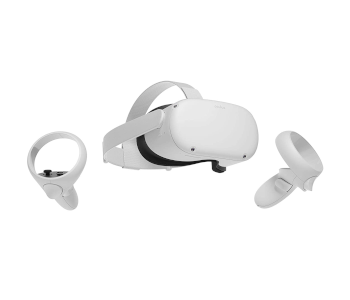 Clearly, we're now taking on a more wary view of the Oculus Quest 2. While it's still an excellent product, there are measures we recommend to everyone who is interested in buying this VR headset.
Sign up for a Facebook account if you don't already have one
If you're planning to buy an Oculus Quest 2 but don't currently have a Facebook account, then go ahead and sign up for one now. There has been a spate of new Facebook accounts getting mistakenly flagged as fake lately, so it's better to make sure you don't run into this problem before you spend any money.
Take note that Facebook now has stricter requirements when creating new accounts in response to the fake accounts that have flooded the social media network in the last couple of years. You may have to send a photo of yourself plus a photo ID. Now would be a good time to know if you're comfortable with the amount of information that you will have to give to Facebook.
Make sure your Facebook account is in good standing
In the same interview, Andrew Bosworth advised that 'people should continue to make sure their Facebook accounts are in good standing before buying the headset.' If you currently have an active Facebook account, go ahead and check if you log in with no problems and that your account has not been flagged for any reason.
These measures, of course, do not guarantee that you will have not problems with your Facebook account down the line.
Should you still buy the Quest 2?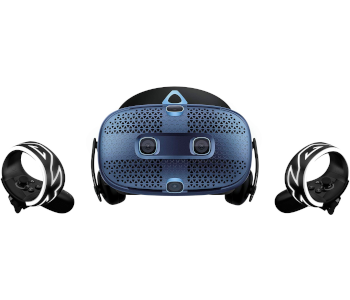 Without a doubt, the Oculus Quest 2 is one of the best VR headsets released in the market and perhaps the best in terms of value-for-money right now. Being wireless is a huge advantage, as it means that users no longer need to have high-end gaming PCs to run VR games and experiences. The built-in Oculus Link feature has pretty much made the whole Oculus Rift line of tethered headsets redundant.
However, it would be remiss not to discuss the potential problems you could have when you buy the Oculus Quest 2. We now live in an age where people are more conscious of how valuable their personal data has become and are looking for means to safeguard them. The move by Oculus to require Facebook accounts for all their users could be a huge misstep for this company and alienate a significant portion of their market.
We realize that not all people may share these sentiments when it comes to data privacy and security. After all, the main reason that social media channels continue to thrive is the fact that people continue to share personal details and information about their spending habits. If this is the case for you, then you probably also have fewer misgivings about buying the Oculus Quest 2.
However, if you have any fears about bricking a Quest 2 or simply don't want to create a Facebook account just to play VR games, then there might be other VR headsets more suitable for you. The HTC Vive Cosmos would probably be the best alternative for those who still want to experience VR gaming without the hassle of dealing with wires.
Final thoughts
Will the Facebook pairing requirement prove to be a terrible move for the Oculus Quest 2? If concerns remain unaddressed, this could very well be the opening that lets other VR headset brands move ahead of Oculus. The clamor to resolve problems related to data privacy and bricked headsets can no longer be ignored by Oculus. So far, the company is yet to issue a statement that sufficiently addresses these concerns.
This article is not an admonition of the Oculus Quest 2 but rather an effort to lay down the facts as they have been presented to us. Facebook issues aside, the Quest 2 remains the best gateway device for those who want to get into VR gaming. With the Oculus Link now a staple feature, even PC gaming purists might be compelled to get a Quest 2.
Our hope is that Oculus backtracks on this decision completely, although that might be a little too optimistic. A good compromise would be to offer the ability to use multiple Oculus and Facebook accounts on a single headset. This is still a developing situation, and we'll certainly provide another take if there are any notable changes.