10 Best Oculus Quest VR Accessories
3D Insider is ad supported and earns money from clicks, commissions from sales, and other ways.
Oculus has been one of the top names in the field of VR headsets even before VR headsets even became a thing. The company has since been acquired by Facebook and has utilized its vast technological resources with some of the best products in the VR market.
The Oculus Quest is one of their latest releases – a fully self-contained VR headset that you can use without any accessories. It requires no PC connection, no paired smartphone, and not even third-party headphones. However, this does not mean that the Oculus Quest experience cannot be enhanced with the right set of accessories.
What is the Oculus Quest?
The Oculus Quest, the latest VR headset to be released by Oculus, is a self-contained headset with a built-in GPU and integrated audio. Instead of downloading content from the PC-based Oculus store, there is a dedicated Android-based marketplace for the Oculus Quest which has content that caters to the limited graphical power of the Quest.
The display capabilities of the Quest are nothing to sneeze at, either. It has a 1600 x 1440 OLED display with a refresh rate of 72 Hz. It comes with the excellent Oculus Touch controllers and is powered by a Qualcomm Snapdragon 835 mobile chip. It has six degrees of freedom, allowing the headset to track both the movements of your head and your position in 3D space.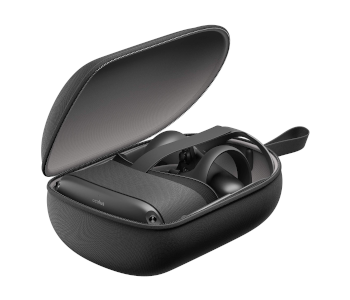 The Oculus Quest was specifically designed to be the type of VR headset that you can bring on the go. However, it's still a fragile piece of technology that needs to be protected. For this reason, we highly recommend this official Oculus brand travel case for your Oculus Quest as the first accessory you should invest in.
The Oculus Quest Travel Case is a soft-shell travel case which perfectly fits the Oculus Quest – and by perfectly, we mean that it can be a tight fit. This is probably a deliberate choice for Oculus, as it keeps the headset from moving around while in transit. The travel case also has enough space for the Oculus Touch controllers, the charger cable, and the power adapter.
The biggest limitation of this travel case is that it doesn't have any spare room for other accessories. Should you end up buying an additional power pack or a Chromecast for your Oculus Quest, then you either need to store them separately or to buy a larger travel case.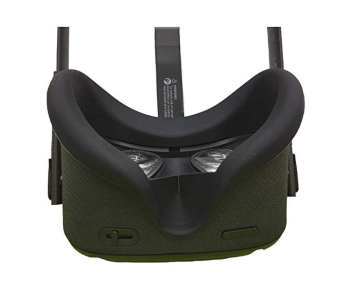 The Oculus Quest, much like many VR headsets, isn't exactly comfortable enough to be used for hours of VR gaming on ends. They press tight on your face, and the foam interface tends to soak up sweat and get stinky over time. The feeling is even worse when you have friends over, and you take turns doing excruciating Beat Saber rounds.
To eliminate this problem, we recommend this silicone face mask from Devansi which slips like a glove into the Oculus Quest headset. The silicone face mask is comfortable, anti-sweat, hygienic, will not irritate your skin, and can be easily washed after use.
Not only will the face mask help you last longer during your VR gaming sessions without feeling uncomfortable, but the snug fit of the mask over your face also prevents light leakage. If you find that seeing lights from your environment ruins your immersion while gaming in VR, then this silicone face mask may even improve the experience!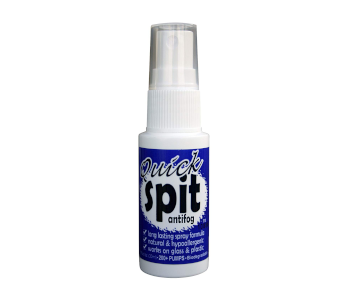 VR games can be physically demanding, which means you're bound to sweat while playing. With nowhere to go, the moisture trapped inside your Oculus Quest can lead to fogging of the OLED display. What could be more irritating than having to take off your VR headset every few minutes just to wipe off the fog?
This simple anti-fog spray from Just Add Water is a cheap and quick solution. This is the product of choice of many deep-sea divers, car racers, and paintball enthusiasts, so we're sure of how well it performs. It has a non-toxic formula, which is a relief knowing how closely it will sit to your eyes and skin.
The small bottle of this anti-fog spray contains more than 200 pumps. This should last you several months if you only use it for the Oculus Quest. It can be used in either wet or dry applications, so feel free to spray some on even in the middle of your gaming sessions.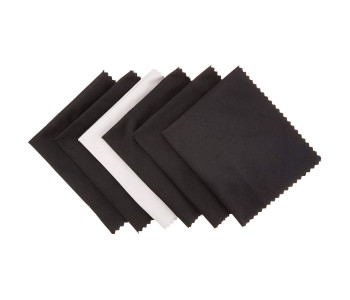 It's something so simple that you should already have it on hand, but we'd still like to remind you to get a handful of microfiber cloths to clean the display of your Oculus Quest. Microfiber cloths are very cheap but be careful to not get something so low quality that it could end up scratching the display of your headset.
This 6-pack set from AmazonBasics isn't exactly the cheapest but is soft enough to clean up your Oculus Quest without leaving a scratch. Each of the microfiber cloths in this pack is individually wrapped, so you can just keep the spares somewhere until you need them. The plastic envelope of each cloth can also be reused for clean and quick storage.
This microfiber cloth is very effective in removing dust, fingerprints, and oil smudges without leaving streaks. It's also machine-washable, so you can just keep reusing the same piece of cloth for several weeks or months.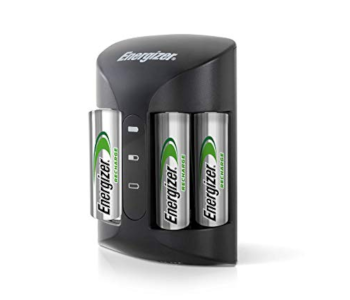 The Oculus Touch controllers are some of the best additions to the Oculus Quest headset. They are so ergonomic and perform so well that you are bound to drain their batteries before you know it. When this happens, having a complete set of spare batteries ready to go will ensure that your gaming session does not get interrupted. Having four spare batteries is just perfect to power both your Oculus Touch controllers.
We recommend this bundle from Energizer which includes four AA rechargeable batteries and a charger which can accommodate up to four AA or AAA batteries. The charger has an auto shut off feature to avoid damaging the batteries via over-charging. It also has a visual indicator of the level of charge of the batteries and emits an audible alert when charging is finished. With its fold-out plug design, you can easily store the charger when you're done with it.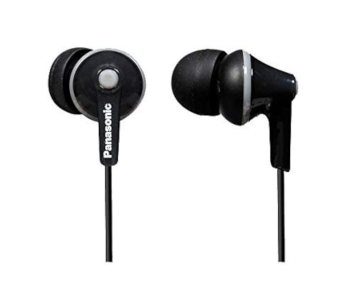 The built-in audio of the Oculus Quest is great because it provides audio without having to use third-party accessories. However, the fact that the speakers of the headset do not fit snugly into your ears means that you are still bound to hear sounds from your environment, which isn't exactly conducive to immersion.
Props to Oculus for being thoughtful about this and providing a 3.5-millimeter jack in the Quest. For this, we recommend the cheap but excellent Ergofit earbuds from Panasonic. These cost less than $10 and do a great job of shutting out the sounds that can ruin the VR experience.
They are very comfortable, will last for months or years, and deliver good sound quality with a nice combination of highs, mids, and lows. For something so cheap, what's not to love?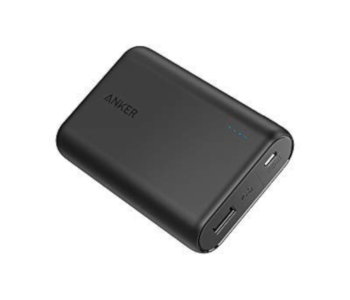 The Oculus Quest delivers a completely wireless VR experience. While this provides unequaled freedom, it also comes with the caveat that it is powered by a battery. When the battery of your VR headset runs out, then it's probably time to stop playing and go to bed, right?
Wrong! It's actually time to hook up this external power source that you have so thoughtfully bought (and charged) ahead of time. This super-sized powerpack from Anker has enough juice to let you play with the Oculus Quest for an additional five hours.
Right now, you may be asking how you can possibly continue using a VR headset that is connected to a power pack. The answer is simple: you can secure it to the back straps of the headset using a few rubber bands.
There's a proper way to do this, so make sure to check some video tutorials, so you don't end up flinging that powerpack across your living room. If you're wondering how comfortable this setup is, many users have commented that it's even more comfortable than just having the headset on because the powerpack balances the weight of the headset. It's a pretty common mod in the VR community, so we'll take their word for it.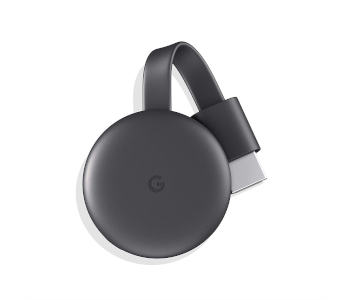 One of the downsides of VR gaming, especially in a standalone VR headset like the Oculus Quest, is that you often can't share the experience with your friends. Without an external screen to relay your headset's display, you'll be left flailing around with your controllers while the rest of your friends chat with each other.
The best and cheapest way to make VR gaming a group experience is to get a Chromecast. This plugs into the HDMI port of your TV and wirelessly receives a stream from the Oculus Quest. This way, the rest of your crowd can see exactly what you are seeing without losing the wireless convenience of the Quest. This is also great for newbies to VR gaming who might need a little bit of coaching for their early experience.
The Chromecast isn't as popular now as it used to be, so you can find it really cheap. It's still a very useful piece of hardware, especially if you often find yourself streaming Netflix or YouTube from your phone and would want to have the same experience on a TV.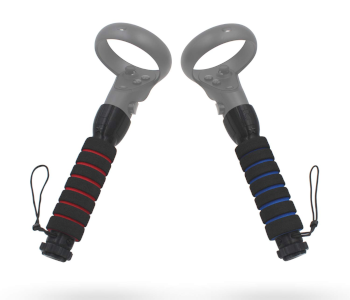 The Oculus Touch controllers are some of the best VR controllers we have ever laid our hands on. They are responsive, come with intuitively mapped buttons, and just look really cool. However, we often still find ourselves nervous about the possibility of the controllers flying out of our hands in particularly stressful gaming situations.
These 3D-printed handles for the Oculus Touch give your hands a much better surface to grip on. They can be installed and removed quickly, so you don't need to have them on all the time. The main material of the handles is PLA plastic, although the cushion itself is made of foam. This means that it can absorb quite a bit of sweat, so we suggest removing them and airing them out every now and then.
Aside from the improved grip, this sleeve also protects your controllers from unsightly scratches. The dual handles come with wrist loops, so you never have to worry about the controllers flying across the room again. To top it all off, the handles add a bit of heft to the controllers – something that we find improves the feeling of holding a weapon in our hands.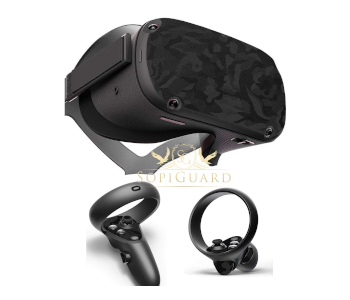 The Oculus Quest is a gorgeous piece of hardware, but it can use a touch of personality. Our favorite way to do this is to place a nice piece of vinyl sticker right at the front of the headset. There are a lot of these decal stickers available online, but we're partial to this black camo design that keeps things cool but low-key. SopiGuard sells a wide range of these stickers in different colors, from neon green to electric blue.
This particular sticker was designed specifically for the Oculus Quest, so it covers the front of the headset from edge to edge. The stickers are made from thin and high-quality vinyl that not only looks great but also helps protect your headset from scratches. It' very easy to install. Since the adhesive itself is from the 3M brand, you are assured of its quality and longevity.
Final thoughts
The Oculus Quest is the latest in a long line of VR headsets from the revered Oculus brand. This time, they have chosen to go the wireless route. Being a standalone piece of hardware has made the Oculus Quest stand out in a market where VR headsets often require the aid of a gaming PC or at least a smartphone to work.
While an excellent device on its own, the Oculus Quest experience can only get better if you augment it with the right accessories. None of the ones we've listed here are particularly fancy or expensive, which is a testament to how good the Oculus Quest is even on its own. Try it out, and if you feel like there's something lacking in the experience that you can't quite put your finger on, then try getting one or two of the accessories in this list.