10 Best Oculus Rift S Accessories
3D Insider is ad supported and earns money from clicks, commissions from sales, and other ways.
Oculus has a long history in VR headsets and arguably have been one of the pioneers of the field. For this reason, every product they release instantly becomes the talk of the town even with all of the competition they are currently facing.
The Oculus Rift S is the latest addition to the Oculus Rift line, which is a line of PC-based VR headsets. Although this VR headset is traditional in the sense of still requiring a PC connection, it has received a lot of performance and comfort upgrades that have made it an instant hit. Getting the right accessories for the Oculus Rift S can only make the experience even better. If you already have an Oculus Rift S and are looking to enhance it with accessories, then check out our list of favorites.
If you're buying an Oculus Rift S, then we are assuming that you already have a gaming PC and enough room in your apartment for VR gaming. There is a lot of stuff to keep track of with a wired gaming setup: you have your headset, controllers, and the several feet of cable that run from your PC to your headset.
With so much potential pandemonium, any attempt in organization is well-appreciated. This VR stand from AMV is the first step towards that goal. The VR stand provides a safe, stable, and good-looking dock for your headset and controllers for when you are done for the day. Its wide stance ensures that it will not tip over even with the weight of the headset sitting on top of it.
More than just being a place to store your VR gear, this stand has also been designed to protect your headset. When docked in the VR stand, the Oculus Rift S is tilted slightly upwards to prevent any light from hitting the lenses and damaging it. The main pillar of the stand also sits a good distance away from the lenses, so it won't cause any scratches.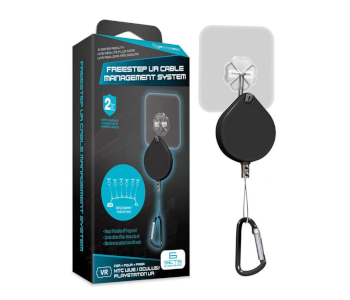 One of the most frustrating part of VR gaming while tethered to the PC is the cable itself. Yes, you can get longer cables so you can move a bit more freely, but the feeling of a cable running down your shoulder and back will still be there. Most of the time, this ruins the immersion that VR gaming promises.
This cable management system from Hyperkin gets the cable out of the way by hooking it up to the ceiling using a series of carabiners and adhesives. Each set comes with six adhesive pads with hooks, and six carabiners hooked up to a 4-foot retractable wire. It's still a mostly DIY solution, but the package gives you all the tools that you are going to need.
This system works by arranging the adhesive mounts in such a way that the cable that runs from your gaming PC is suspended from walls and ceiling and away from you. Take note that the adhesive mounts may not work on all types of surfaces, particularly those that are far from smooth. They will also be subjected to a lot of movement, so you likely need to look forward to replacing some of them after a couple of months.
One of the new features of the Oculus Rift S is integrated audio that makes it possible to use the VR headset without having to use third-party headphones. However, you might still want to because the built-in doesn't quite wrap around your ears. This means that you can still end up hearing sounds from the real world around you, which is terrible for immersion.
Fortunately, the Rift S comes with a 3.5-mm. jack for external audio. You don't even need to spend a fortune for high-quality earbuds, as demonstrated by these ErgoFit Earbuds from Panasonic that cost less than $15.
These earbuds were made for physical exercise, so they will certainly stay put despite all your movements while VR gaming. The audio quality, while not top-notch, is good enough for the price point with its tonally balanced profile. The Panasonic ErgoFit earbuds come in 15 colors, so you can surely pick one that fits your style.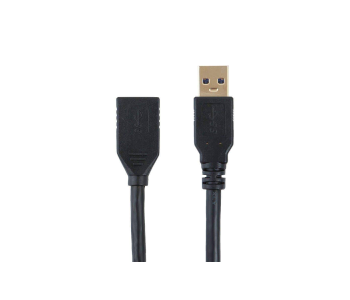 Extending the size of your VR play area will almost certainly require extension cables. Oculus sells longer HDMI cables for the Rift S headset, but your Oculus Sensors will have to be positioned even further away from your PC.
If the 16-foot USB cable that comes with the Oculus Sensor isn't long enough, then you might want to have a couple of these USB-A extension cables on hand so you can position them as far away from your gaming PC as you want. These cables are USB 3.0-compatible which have SuperSpeed data transmission capabilities. When your VR games count on lightning-fast reactions, then you'll be glad to have splurged (just a bit) for a good quality USB extension cable.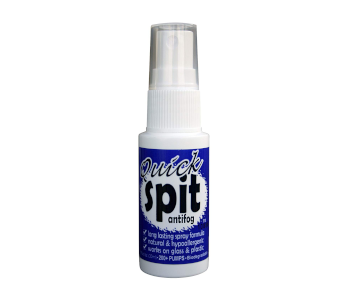 If you've ever used a VR headset before, then you probably know how quickly the inner lenses can get fogged up because of your own sweat. You can have all the accessories to enhance immersion, but nothing destroys immersion more than having to remove your headset every now and then to wipe off the fog from the display.
This cheap anti-fog spray from Just Add Water is the perfect solution to your immersion-ruining woes. This spray can be used in wet or dry applications, so you can even apply it in the middle of your gaming session. It's made from non-toxic ingredients, so you don't have to worry about adverse effects to your skin or eyes.
The best thing about this anti-fog spray and one of the reasons why it's so popular is that it's so ridiculously cheap. Each bottle, which costs less than $10, is good for more than 200 pumps and should last you several months to more than a year.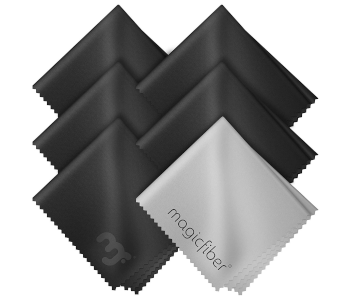 Microfiber cloths are pretty much par for the course if you own any electronic device with a sensitive display. They are even more important for a high-quality VR headset like the Oculus Rift S because you would not want to damage those lenses.
This six-pack of microfiber cloths from MagicFiber certainly fits the bill. They are soft enough to remove dust, oil, and other smudges from the display of the Oculus Rift S without leaving streaks or scratches. Each microfiber cloth is packed separately in its own polybag, so you can just set the spares aside, and they will be good as new when you need them. They can even be reused after washing with water and air-drying.
What makes a microfiber cloth such a good buy is that you can use it for practically all of your electronic devices. They are especially well-suited for sensitive surfaces such as camera lenses and filters.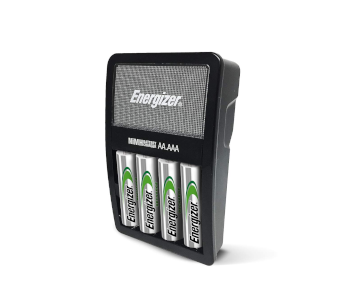 The new-generation Oculus Touch controllers that come with the Rift S are only marginally different from their older versions, which is a testament to how well-designed the old controllers were. They are very responsive and ergonomic, and this level of quality greatly enhances the VR gaming experience with the Rift S.
Being wireless, you need to recognize that the batteries of the Oculus Touch controllers have a limited life. To make sure that your gaming session isn't cut short by dead batteries, then plan ahead and get at least four spares.
This set of AA rechargeable batteries and charger from Energizer is just absolutely perfect. The charger comes with an auto-shutoff feature to prevent overcharging of the batteries, and even has a foldable plug for easier storage. The terminals of the charger can also be adjusted for use with AAA batteries. For something that costs less than $10, you can hardly ask for anything more than what this battery pack offers.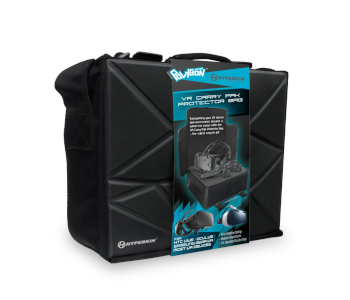 The Oculus Rift S may not be the type of VR headset that you travel with, but there may still be times with you to a friend's house or to a trip out of town. VR headsets are made of some particularly sensitive parts, so it would be best to carry them around inside a high-quality protective case.
Although not specifically designed for the Rift S, this carrying case has modular compartments separated by foam pads. The whole inner compartment is then padded by a grid foam that protects the contents against external impact. The carrying case opens and closes with heavy-duty clips that are secure, yet convenient.
This carrying case has enough room for the Rift S headset plus all the essential accessories such as the Oculus Touch controllers, charger cables, HDMI cables, and power adapters. Just make sure to make all the components fit snugly inside the case, so none of them get damaged because of moving around. In any case, this is a solid and budget-friendly product that can keep your VR headset safe when used properly.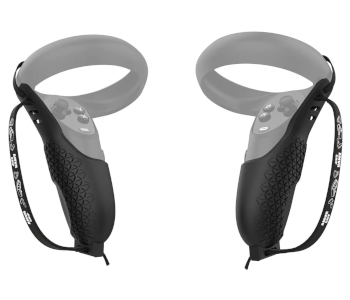 The Touch controllers may come with wrist loops, but those aren't going to prevent them from slipping off your fingers. This comfortable set of grips are made of soft and flexible TPU. Aside from improving grip, the protruded features on the grips improves airflow and wicks away sweat from your hands.
Each Touch grip comes with anti-throw handle that wraps around back of your palm. The handle is elastic strap is made of lightweight Velcro, with an internal lining of silicone to increase friction and comfort. It can be adjusted across three different pre-sets depending on hand size and thickness.
There are a lot of grips for the Touch controllers out there, but we find that these are the best ones in terms of ergonomics and build quality. Having these grips wrap around the Touch controllers also prevents the battery covers from sliding off – something a lot of users complain about.
This bundle from AMVR comes with two extra accessories – a nose piece to prevent light leakage and covers for the lenses so you can protect them during storage and transport. Just those two accessories could cost somewhere between $10 to $20, so they are a nice value-added bonus when you buy these Touch grips.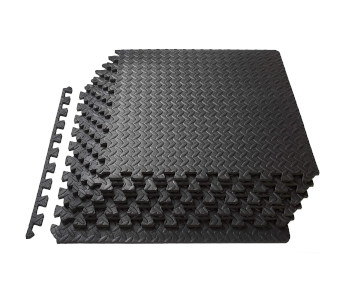 One of the best things about the Oculus Rift S is being able to move around in physical space and seeing your movements simulated in a virtual environment. Unfortunately, this also means that you will discover real-world discomfort and exhaustion. One of the simplest ways to keep your VR gaming experience comfortable is to line your concrete or hardwood floors with some of these interlocking exercise mats.
The high-density EVA foam provides good cushioning and support for your feet but are just firm enough to not slow you down. They are also breathable so you can just simply dry them out should they get with your sweat.
Each set of the Prosource puzzle mats come with six interlocking tiles which measure 24 square feet when assembled. Aside from cushioning, the exercise mats also provide a tactile warning should you move outside your designated play area.
Final thoughts
The Rift S is the latest addition the revered line of Oculus Rift VR headsets. It absolutely does not disappoint. With its superior display, revamped and more comfortable design, and the provision of the excellent Oculus Touch controllers, it will inevitably make a mark as one of the VR headsets of its generation.
However, even an excellent product can be enhanced with some accessories. In the case of the Oculus Rift S, the products we have highlighted are those that build upon its intended use of PC-tethered VR gaming. With these accessories, you can have greater freedom of movement or extend your VR gaming sessions. Perhaps the real world pales to what awaits you in there.