5 Best Online CNC Machining Services
3D Insider is ad supported and earns money from clicks, commissions from sales, and other ways.
The development of computer numerical control (CNC) systems is probably the single most significant technological leap in the manufacturing industry since its fundamental techniques were created. CNC reduces the element of human interference in the process, thus also reducing the effects of fatigue, poor judgment, and human error.
If you have a product that needs CNC machining, you don't necessarily need to buy the equipment yourself. CNC machining has become common enough nowadays that you can just have a part machined by a third-party service. Here is a list of the best CNC machining services that you can engage with online.
Why outsource your CNC machining needs?
An online CNC machining service provides custom-made and expertly crafted products using their array of CNC-enabled manufacturing equipment. This subtractive manufacturing technique allows for the production of intricately measured parts out of a solid block of material, making them exceptionally strong. Why should you consider signing up with an online CNC machining service?
Reduce capital cost
The upfront costs of establishing a CNC manufacturing process are staggering. Aside from the cost of the equipment, a company will also have to spend on training their personnel. In most cases, the large footprint of a CNC machine will require an expansion of the manufacturing space.
Avoiding this large capital spending is probably the best reason to go with a CNC machining service. This becomes even more practical for one-off or limited-run products that can hardly justify a huge investment.
Superior experience
A CNC machine may not be as demanding of operator skill as a hand-driven manufacturing process, but there's still some training needed to make the most out of it. This can be a costly and time-consuming process. With a CNC machining service, you can instantly take advantage of the service provider's experience.
These companies make thousands of parts every year. If you need excellence in CNC manufacturing but can't afford to build up the experience, then a CNC machining service is an easy shortcut.
Diverse capabilities
Even companies who do their CNC machining needs in-house typically have limited capabilities. This ties directly into the huge costs of acquiring the needed equipment, so the companies usually only spend on what they need. These limitations can be crippling if a new product needs to be developed or if new manufacturing techniques are being explored.
A CNC machining service should be less affected by these limitations. The diversity in manufacturing equipment is one of the key strengths of a CNC machining service and something that is prominently featured in their marketing. This diversity can extend to different materials, file formats, and even secondary processes like anodizing and heat treatment.
Top 5 best online CNC machining services in 2020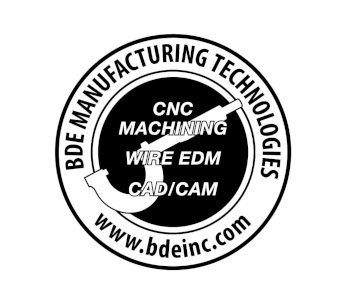 Portland-based BDE Manufacturing is a bit more old-fashioned compared to other manufacturing companies, but they also easily have one of the widest ranges of CNC machining capabilities. With more than 30 years of experience, BDE prides themselves on offering a combination of state-of-the-art technology with traditional craftsmanship.
The list of machining processes and compatible materials that BDE can work with is so long that writing everything down here is not practical. Their range of 3-axis, 4-axis, and 5-axis machines can accomplish basic milling and cutting to more complex operations such as knurling, gear hobbing, and internal forming. They can work with soft metals like aluminum to more high-performance metals like titanium and carbon steel.
If your company does not have CAD or CAM capabilities, then BDE can take over the part design phase for you. BDE can do comprehensive designs of tools and fixtures while keeping you updated on all stages of project development. BDE has provided this service to large-scale industries like semiconductors, aerospace, and the military, so you can rest assured that they know what they are doing.
The one thing that BDE Manufacturing lacks is a true online component to their capabilities. Their website is very basic, containing no provision for uploading of CAD models and to do quick assessments of how much a part would cost. This is just another reflection of the old-fashioned nature of the company and is an area they are yet to innovate on.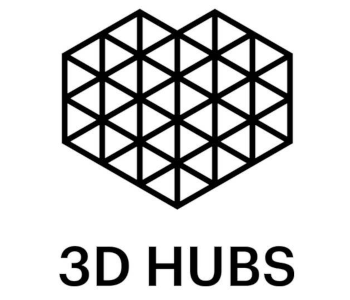 3DHubs is the perfect encapsulation of the more modern approach to CNC machining – a minimalist website, an online CAD knowledge hub, and the ability to get an instant quote using a widget. This approach allows 3DHubs to offer more practical and affordable solutions, significantly streamlining the ordering process and putting more power at the hands of the customer.
The manufacturing capabilities of 3DHubs are impressive. In addition to their CNC machining, milling, and turning capabilities, 3DHubs also offers injection molding, sheet metal fabrication, laser engraving, anodizing, powder coating, and a host of 3D printing services. 3DHubs may not have the widest range of CNC machining services, but their all-around approach to manufacturing is equally impressive.
The online platform of 3DHubs is their biggest differentiator in this market. Through their website, customers can upload a CAD file and receive a quote instantly after setting just a few size and material parameters. This pricing still needs further refinement but is a useful initial estimate of how much the work will cost. This reduces the need for unnecessary interaction and vastly improves the customer experience.
3D Hubs also hosts a huge knowledge hub with various articles on 3D printing, laser cutting, rapid prototyping, manufacturing, and basic electronics. This new approach of empowering the customers is something that is rarely done and probably one of the reasons why 3DHubs has managed to set themselves apart in this market.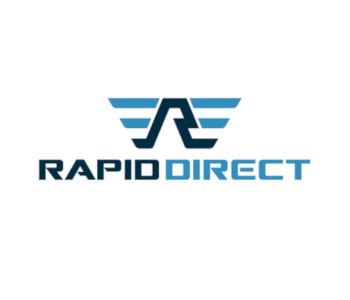 China-based Rapid Direct is another company that has followed the model of the online manufacturing industry. As the header of their website states, Rapid Direct specializes in the delivery of high-quality parts and products on demand. Again, the focus here is on streamlining the customer experience.
Established in 2009, Rapid Direct may not have been in the industry for a long time but have managed to grow rapidly in the last ten years. From their first factory in Shenzhen, they have since expanded to their third major factory and at least four other branch factories. They now have a team of 150 engineers operating more than 500 CNC machines.
The manufacturing capabilities of no less impressive. They provide CNC milling and turning of high-performance metals (aluminum, copper, stainless steel, titanium, etc.) and plastics (Nylon, ABS, PEI, PE, HDPE, PETG, PVC, etc.), plus a variety of finishing options. Rapid Direct also offers injection molding, sheet metal fabrication, and 3D printing using FDM, SLA, SLS, or Polyjet technology. Clearly, versatility is not a weak link for Rapid Direct.
The site's Rapid Quote feature allows potential customers to simply upload a file of the proposed project along with a short description. Customers can then expect a response within 24 hours. While this lacks the "instant" appeal of other websites, the assessment time at least ensures a certain level of accuracy in the resulting cost estimates.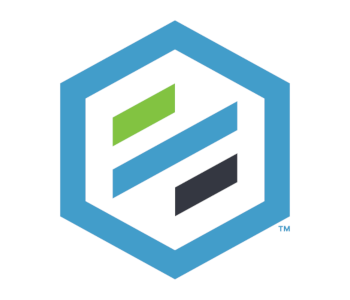 A quick turnaround is at the very core of the branding of Minnesota-based Proto Labs. With manufacturing facilities spread across five countries, Proto Labs claim to be the world's fastest manufacturer of custom prototypes and on-demand production parts. With such lofty claims, one can't be helped but be intrigued by this company.
Digitalization is at the very heart of the working principle of Proto Labs. Through a process that integrates CAD and CAM software with management systems for the bill of materials, Proto Labs can provide project cost estimates in just a couple of hours. These are then further integrated with manufacturing and quality to make a true end-to-end digital system.
Proto Labs has one of the widest ranges of options for both manufacturing techniques and materials. They can do traditional CNC milling and turning, as well as high-precision CNC machining. This is on top of 3D printing (SLA, SLS, DMLS, MultiJet Fusion), sheet metal fabrication, and injection molding with plastic and liquid silicone. Customers also have an option to customize which plastic resin to use or to even provide their own resin raw material.
The company recognizes the value of speed and agility in a manufacturing industry where innovation is necessary to remain competitive. This is the main reason why the company has this singular focus on manufacturing parts quickly for the customers. This does not mean that they excel less in other departments – they still commit to high-quality products from their diverse manufacturing options.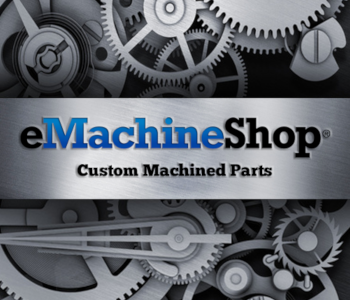 eMachine Shop takes a different approach to expediting the quoting and ordering process for their custom fabrication service. The company does this by offering free use of their custom CAD software which integrates seamlessly into their cost and quality analysis systems.
The custom-designed eMachineShop CAD platform is just about as powerful as any standard CAD software. It's also fairly easy to use for standard manufacturing, as it comes with convenient templates for common parts and an instant manufacturability analysis feature. The best part of the custom CAD software is that it provides almost-instant costing of parts based on the pricing algorithm of eMachine Shop.
With CNC milling, turning, routing, and waterjet cutting, plasma cutting, and turret punching, eMachine Shop offers some of the most advanced applications of CNC technology. This is on top of 3D printing and injection molding capabilities, as well as a host of different surface finishing options.
Having software as part of their service is one of the more unique aspects of eMachine Shop. It's a smart strategy that perfectly complements their already-impressive line-up of CNC machining technology and other manufacturing processes.
Final thoughts
One-off production of prototypes of limited product runs are huge challenges for a manufacturing process as capital-intensive as CNC machining. Fortunately, online services now provide alternatives for individuals and companies who do not have the money or the time to build up their own in-house CNC machining capabilities.
Take note that we have only listed five standout companies here, and there are likely several dozen more out there. Our selection was based mostly on whether or not the company has bene able to integrate well with an online model to enhance customer experience. This is an invaluable asset in today's business landscape, and one that is likely to determine which companies will thrive in a competitive market.