Parrot Releases Black Friday 2018 Deals (Anafi and Bebop 2)
3D Insider is ad supported and earns money from clicks and other ways.
Parrot has just released their drone deals for Black Friday 2018. Parrot is a French company and perhaps the largest competitor to DJI's lower-end consumer drones. You can save up to 45% off on their most popular models.
Anafi
Black Friday Price: $549 Retail Price: $699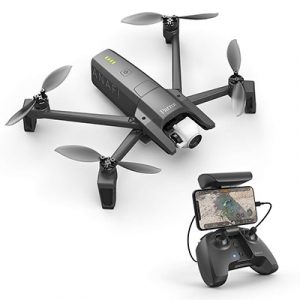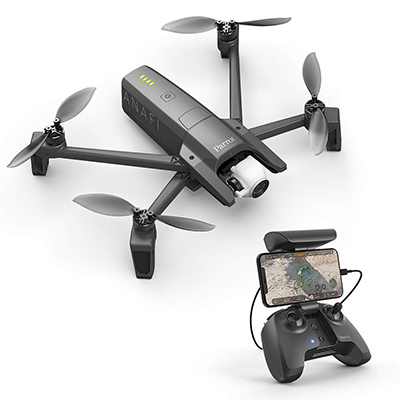 The Anafi is Parrot's newest drone and it is designed to compete head-to-head with the Mavic Air. It was just released a few months ago in July.
The Anafi has a great 25 minute flight time. It also has a 4K camera that is capable of 21 MP photographs. The camera is able to losslessly zoom by up to 2.8x. By contrast, the Mavic Air has a 21 minute flight time and a 12 MP camera.
The wings fold into the body to create a portable design just like the Mavic Air. Both drones also have the same maximum flight range of 2.5 miles (4 KM). There's no obstacle avoidance like the Mavic Air does. This means that it will be harder to fly with confidence in challenging terrain.
The Mavic Air is on sale for $699, which means that you can save $150 by getting the Anafi and get a better camera and longer flight time. It's really all about what features are the most appealing to you.
Bebop 2 FPV
Black Friday Price: $299 Retail Price: $599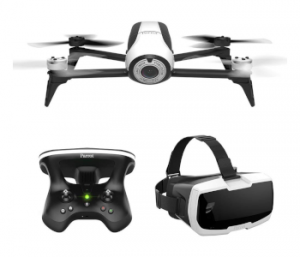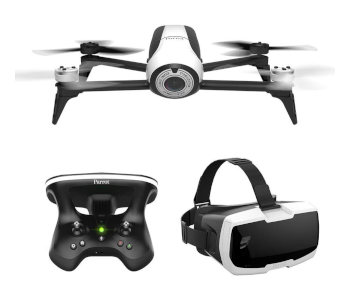 The Bebop 2 has been Parrot's main drone since its release. It's not hard to understand why the Bebop 2 has achieved such popularity. It's because it has the best flight time for the price. You can stay in the air for 25 minutes with this drone.
The Bebop 2 has a 1080p camera that can take 14 MP photos. It has a maximum range of 1.2 miles (2 KM), which is pretty good. The Bebop 2 is designed to compete with the DJI Spark and it does offer more for the money. The Spark only has a 16 minute flight time.
Parrot is offering FPV goggles at this price for the Black Friday deal. This means that you can use the drone's camera as your eyes and soar through the sky like a bird. Last year, Parrot sold this package during Black Friday for $449, so there's never been a better time to get this drone.
Mambo
Black Friday Price: $59 Retail Price: $109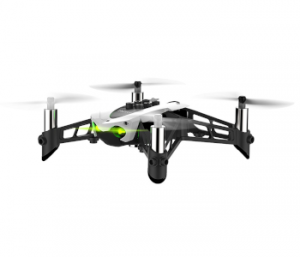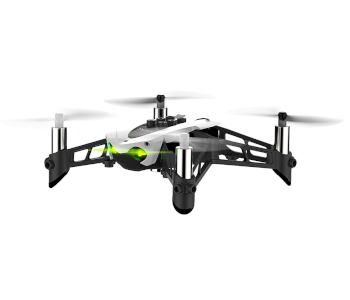 The Mambo is drone that's designed for kids. It has a flight time of 10 minutes and you can add an optional 720p camera on top. In fact, the design is versatile and you can attach a lot of accessories including a cannon and claw.
The Mambo has a range of 100 meters or roughly 300 feet. It offers similar specs to the DJI Tello. The Mambo does not come with a controller, but you can purchase one if you'd like.
Overall, Parrot is offering solid Black Friday deals for 2018. With savings of 45%, now is great time to buy one ahead of the holidays. We were especially happy to see the recently released Anafi as part of the sale.