Getting a Part 107 License for Part 61 Certificate Holders
3D Insider is ad supported and earns money from clicks, commissions from sales, and other ways.
Flying drones while earning cash sounds like a dream job for most people. However, it's not as simple as buying a drone and offering to shoot aerial photos or videos to potential clients. With a database of registered drones that is already several hundreds of thousands in size, the FAA has imposed a few rules and restrictions on drone flight. For commercial drone pilots, the most relevant piece of legislation is the Part 107 rules.
Part 107 provides a legal framework for how commercial drone pilots operate, as well as the necessary licenses they need to earn.
What is a Part 61 Pilot Certificate?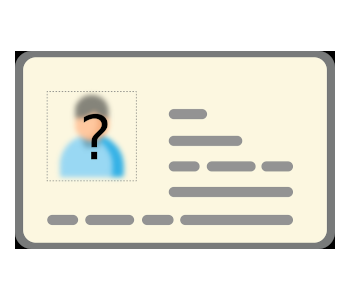 A Part 61 Plot Certificate is granted to anyone who has completed training under a Part 61-certified flight school or instructor. Most pilots who have been granted certification under 14 CFR Part 61 are Private Pilot Certificate holders who can act as the pilot-in-command or co-pilot of an aircraft without remuneration. However, a Part 61 certificate can also refer to licenses provided to sport, recreational, and commercial pilots.
A Part 61 certificate requires several hours of flight time (a combination of accompanied and solo flights) and instruction by an FAA-certified flight instructor. Although not explicitly required, the flight training to earn a Part 61 certificate also requires several hours of classroom lectures.
The number of hours of flight that an aspiring pilot needs to have logged before earning a Part 61 certificate depends on the type of certification they are applying for. For instance, a Recreational certificate only requires a minimum of 30 flight hours with at least 3 hours of solo flight. This number gets bumped up to 40 hours of minimum flight time to earn a Private Pilot Certificate, with the added requirements of 10 hours of solo flight and three solo takeoffs and landings.
The most demanding pilot certification under Part 61 would have to be the Commercial Pilot certificate. To earn this, you must first have a Private Pilot Certificate and have earned a total of 250 hours of flight time. There is also an array of cross-country flights that a pilot must have accomplished.
For all types of Part 61 certifications, the pilot needs to pass a written test and a flight test administered by the FAA. The pilot also needs to provide a medical certificate that attests that they are physically and mentally fit to command an aircraft.
Does a Part 61 Pilot Certificate need to get a Part 107 License?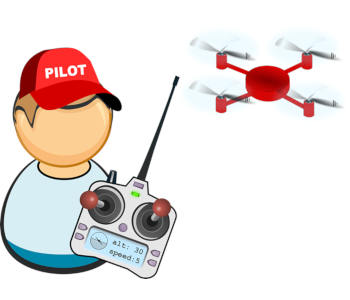 As you can see from the short and incomplete discussion of what it entails to get a Part 61 certificate, it's already a very intensive process that requires quite a lot of time and skill. Compared to the requirements of a Part 61 certificate, earning a Part 107 Remote Pilot Certificate is certainly much easier. After all, you only need to pass a multiple-choice knowledge test and go through a TSA screening – no flight hours or even any formal training required.
Because of this huge gap in certification requirement, Part 61 Certificate holders are no longer required to get a Part 107 drone license to start flying drones commercially. The FAA believes that much of the knowledge and skills earned by a Part 61 Certificate holder also apply to drone flight.
There's a small condition before this can apply to any pilot with a Part 61 Certificate: you need to be CURRENT. In this context, being current means having completed a flight review within the last 24 months. Part 61 certified pilots who are not current will have to go through the normal process as aspiring drone pilots with no prior qualifications.
How Part 61 Certificate holders can apply for the Part 107 License
1. Qualifications
If you have an existing Part 61 certificate, you no longer need to provide any proof of age or mental and physical fitness. As we've mentioned, you only need to have proof that you have completed a flight review within the last 24 months. Flight reviews are regular checks that the FAA administers to determine the validity of existing Part 61 certificates. This allows the FAA to confirm that certified pilots can maintain the required level of skills and operational knowledge.
2. Take the online training course
If you don't have an existing account on the FAA Safety Team website, the first step you need to take is to sign up for one. With the account, all you need to do is to complete the ALC-451 Part 107 Small Unmanned Aircraft Systems course. This course should only take about two hours to complete and consists of a couple of videos and a short quiz at the end.
Given the background of a pilot with a Part 61 certificate, this online course has been significantly trimmed down to cover only drone-related topics. Thus, the course covers only such topics as the relevant drone-related legislation, how weather affects drone performance, and how drones should be maintained and inspected before the flight.
3. Fill up a form in IACRA
After completing the course, you then need to sign in or create an account in the Integrated Airman Certification and Rating Application (IACRA) website. You then need to fill in the 8710-13 electronic form, making sure to apply for a Remote Pilot Certificate. The form is pretty simple and straightforward, with automatic prompts that should help you complete it correctly.
4. Get your certificate validated
You then need to print out the complete 8710-13 and have it validated by any of the following FAA-associated entities. Along with the form, you'll need to show the proof of your current flight review, as well as the certificate of the online course completion, and a photo ID.
FAA Flight Standards District Office
FAA-designated pilot examiner (DPE)
Airman certificate representative (ACR)
FAA-certified flight instructor (CFI)
5. Receive your temporary certificate
After reviewing your application, the representative will sign it and issue a temporary certificate. A CFI cannot issue a temporary certificate but can forward your application so you can receive a permanent certificate. As with the normal process of getting a Part 107 certificate, you should receive your permanent certificate by regular mail in a few weeks.
How do I renew my Part 107 certificate if I still have a Part 61 certificate?
All Part 107 certificates need to be renewed after two years. For standard Part 107 license holders, renewing the license requires taking a recurrent knowledge test. For those who have Part 61 certificates, the process is much easier.
Again, you need to have a current flight review under 14 CFR Part 61.56 requirements. You then need to complete another online course – the Part 107 Small Unmanned Aircraft Systems Recurrent. The course is free and shouldn't take you any longer than 2 hours to finish. After completing the course, you only need to keep a copy of the course certificate as proof that your Part 107 certificate is current. No in-person validation needs to be done.
Final thoughts
As you can see, the FAA gives a lot of leeway for Part 61 Certificate holders who also want to earn a Part 107 Remote Pilot Certificate. After all, if you're skilled enough to fly a manned aircraft, then you only need very little additional knowledge to fly a drone safely. Part 61 Certificate holders have also been through a LOT of training – several magnitudes longer and harder than most drone pilots have gone through.
The relaxed set of requirements is a testament to the real purpose of the Part 107 certificate – to keep national airspace safe by imposing a level of knowledge and skills on commercial drone pilots. However, the FAA is also making a conscious effort to make the certification requirements not so restrictive to further fuel the growth of the commercial drone service industry. With the evolution of drone technology and more and more industries recognizing the business benefits of drone use, we expect the landscape of drone-related to continue to change in the next couple of years.