The Best Training Courses to Help You Pass Part 107
3D Insider is ad supported and earns money from clicks, commissions from sales, and other ways.
Being a professional drone pilot has become a legitimate career nowadays, with industry-famous personalities earning up to $200,000 per day. In fact, it's become so popular and mainstream that there's already legislation regulating it. These regulations, commonly called the Part 107 rules, were implemented by the FAA to impose flight restrictions and licensing requirements for commercial drone pilots.
Your mileage may vary, but most people are more confident taking Part 107 courses before earning their license. If this sounds like it's right up your alley, then check out our list of the best Part 107 training courses and materials that you can find online.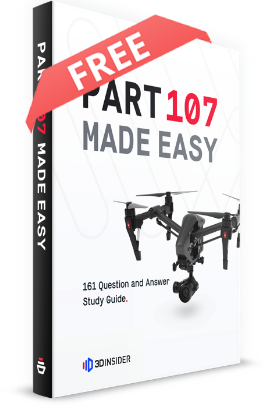 PART 107 Made Easy
161 Question and Answer Study Guide
105 pages of illustrated content
Covers all parts of the Part 107 test
$97 of value for free
How do you get a Part 107 license?
Since 2016, the FAA has required all commercial drone pilots to earn a Part 107 license before they can fly legally for profit. This allows the FAA not just to keep tabs and enforce specific rules on commercial drone pilots, but also to maintain a standard level of knowledge for them. How so? To earn your license, you first need to pass a Part 107 knowledge test.
The knowledge test consists of 60 multiple choice items, and you'll need to answer 70% of them correctly to pass. Covering a wide range of topics from weather reports to radio communications and sectional charts, the Part 107 knowledge test was designed to compel drone pilots to learn the basics of airspace operations. This means that the Part 107 knowledge test won't exactly be a walk in the park – it's something you'll need to prepare for seriously.
Why take a training course?
Here's a fact to chew on: since the knowledge test was made a requirement to earn a Part 107 license, drone pilots who have taken it have passed at an impressive 90% rate. This means that, statistically, you have a very good chance of passing the test. With such a good probability, what's the point of taking a training course.
1. Better chances of passing the test
To take the knowledge test, you need to pay a $150 testing fee. This fee is non-refundable. If you don't pass on your first try, you'll need to pay the fee again to have another shot at earning the license.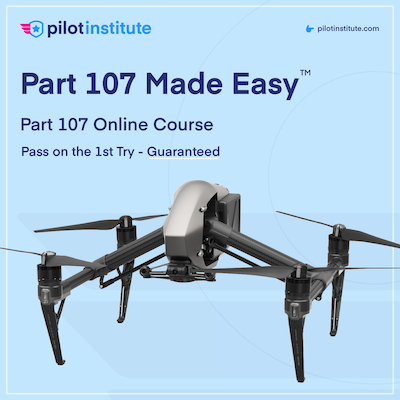 Besides, do you really want to be part of the 10% statistic that fails the knowledge test? From the list of topics covered by the test, it's quite obvious that basic knowledge will not be enough for you to get by.
2. Lifetime access to materials
Training courses offer a wealth of videos, reading materials, tutorials, and sample questions to everyone who signs up. Some of them provide mobile access, so you can bring up these materials anywhere you go. There are also courses that provide perpetual access to their training materials.
This means that you can go back and review the videos and readings, even months and years after you've earned your Part 107 license. Some of them even update their materials periodically to integrate recent developments and changes in technology or legislation.
This 'perpetual access' provides great value, even for paid training courses. Having materials that you can go back to can be a great help in your career as a professional drone pilot. There's also the fact that the license is only valid for two years, after which you'll need to pass a recurrent knowledge test to have it renewed. With the access provided to you by your previous training course, you won't need to look for study materials elsewhere.
3. Some courses provide certificates
Aside from the knowledge that these training courses provide, some of them also give out training certificates. These certificates can be a great boost to your credentials, whether you're looking for a drone-based job or you want to strike out on your own.
The top 5 best Part 107 training courses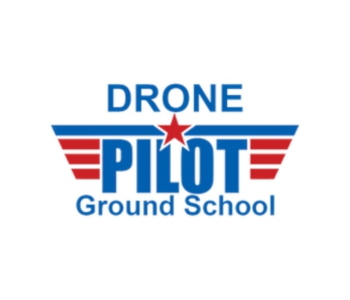 With so many companies offering online training courses to prepare for the Part 107 knowledge test, it can be pretty tough to stand out. However, that's exactly what the Drone Pilot Ground School has done on the strength of their curriculum and a friendly price tag. The course was designed by highly experienced professionals in the aeronautics industry and has all the topics you need to excel on the knowledge test.
Their Part 107 test prep course contains more than 60 hours of video lectures, each one partnered with a set of sample questions. With more than 300 samples questions, this training course truly takes the concept of over-preparing and runs with it. The course also comes with a 12-page cramming sheet which should come in handy if you want to do some last-minute reviewing before you take the test.
On top of the basic stuff you'll need for the knowledge test, the course comes with some bonus content touching on drone-based business operations. These modules include lessons on the legal aspects of running a business, as well as tips on how to market your services and which types of insurance to get.
The business-related tips are particularly useful when you consider that the Drone Pilot Ground School provides lifetime access to their content when you pay the one-time fee. The course materials can come quite handy even when your business is in full swing, and especially when the time for the recurrent knowledge test comes around.
Going through the course should take you between 15 to 20 hours. All the course contents can be accessed 24/7, through your computer or any mobile device. This is great news if you're frequently on the go.
Drone Pilot Ground School provides a money-back guarantee for their Part 107 test prep course. If you fail the test on your first try, Part 107 will pay you back the $150 testing fee so you can take your second attempt for free. You will have to meet certain conditions to be eligible for the money-back guarantee, but this is a great additional feature that truly speaks to the quality of the training course.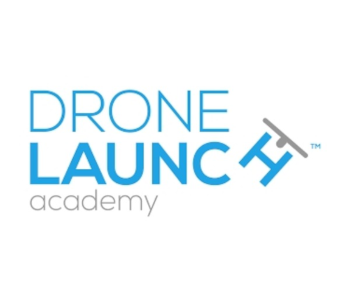 Also considered one of the most popular Part 107 training courses, the FAA Part 107 Remote Pilot Exam Prep Course by Drone Launch Academy offers more than 4 hours of video lectures, a 75+ page downloadable e-book, and over 200 practice questions. The course was designed by an impressive team of experts on aircraft operations, drone regulations, and weather. If these don't convince you yet, you can even get a free preview of the course thru their website.
Aside from offering one of the best Part 107 test prep courses available online, Drone Launch Academy has a money-back guarantee that is equaled by no other company. Aside from refunding you the $150 testing fee should you fail the knowledge test on your first try, Drone Launch Academy will also refund the fee for the course itself. This makes Drone Launch Academy one of the most risk-free options for Part 107 training courses.
Not that failure seems to be much of a problem for Drone Launch Academy – they have a 99% passing rate for those who have completed their Part 107 test prep course. For its unquestionable quality and a risk-free guarantee scheme, Drone Launch Academy deserves its spot as one of the premium training course providers.
3. DARTDrones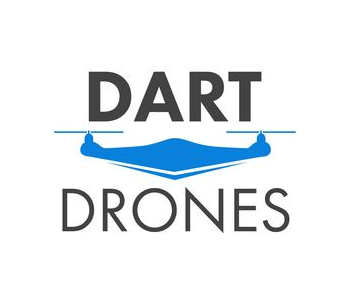 The Part 107 test prep course by DARTDrones is quite exceptional in terms of user engagement. The course is separated into several small and easily digested modules, with each one having a dedicated interactive course. On top of the comprehensive training course, DARTDrones also throws in more than 300 samples questions and a 45-page study guide. The course is quite short at 8 to 15 hours, which makes it more attractive for busy individuals.
An add-on value to the training course by DARTDrones is the option of consulting their chief pilot or a navy helicopter pilot should you have questions about Part 107 that aren't addressed in the court materials. This isn't a feature that most other training courses provide, which makes DARTDrones worth your consideration.
The training course by DARTDrones was designed by a huge team with members from different backgrounds. They have commercial pilots, flight instructors, firefighters, drone photographers, and even a software engineer on hand. With the accumulated knowledge of these professionals distilled into a single training course, you can surely get your money's worth with DARTDrones.
What DARTDrones doesn't provide is lifetime access. In fact, you might want to hold back on signing up for the course until you're sure that you're taking the knowledge test because the course will only remain accessible for six months.
4. Drone U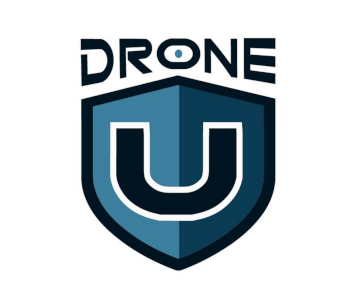 If you think you can quickly go through training materials, then Drone U may prove to be the most practical solution for you. Instead of a fixed price for a specific training course, Drone U charges for a monthly subscription that provides unlimited access to all of their training materials. You can also get an annual subscription, which is cheaper in the long run or apply for a student or veteran discount.
The best thing about getting a Drone U subscription is that their library of materials is so huge. There is so much content that you might get overwhelmed the first time that you go in. Not only do they have several modules to help prepare for the Part 107 knowledge test, but they also have detailed courses on drone photography, mapping, photo and video editing, thermography, FPV racing, and dozens of other topics.
Drone U also hosts regular webinars and live classes, the replays of which can be accessed through their subscription service. They have a community of like-minded drone pilots who you can communicate with through their private forum.
In terms of volume of content, few websites can rival Drone U. Since you can pay for a monthly subscription, it's not so expensive to try it out for a month or two just to prepare for your Part 107 knowledge test. We bet you'll end up extending your subscription, though. A Drone U subscription will prove to be one of the best investments you could make for your future drone-based career.
5. UAV Ground School
The UAV Ground School holds the unique distinction of being an FAA-approved training program, an approval that up to now has not been granted to any other remote pilot program.
And why not? Their Part 107 test prep course is backed by the Gold Seal brand with more than ten years of experience in internet-based training courses for pilots. They also have one of the most comprehensive training courses for Part 107. With more than 30 lesson modules, over 400 test questions, and unlimited practice tests, this course will be more than enough to help you pass the knowledge test and earn your license.
Their basic package contains the full Part 107 test prep course, a special training course for the recurrent knowledge test, and another course for night flight operations. The recurrent knowledge test course is particularly interesting since UAV Ground School provides lifetime access with the one-time payment. When the two-year mark comes around on your existing license, you can simply pick up where you left off.
The price for the basic package is quite friendly and is competitive with most other popular Part 107 test prep courses. UAV Ground School will even let you try out the first three modules for free if you're not convinced enough yet. For subscribers of their products, their panel of experts will be on hand through phone or e-mail if you have any questions.
Once you've completed the training course, you will receive an official certificate of completion which has been signed by an FAA-certified flight instructor. This is a nifty little piece of paper that you can show off to attract some clients.
The UAV Ground School Part 107 test prep course comes with the Gold Seal guarantee that you'll pass the knowledge test on your first take. If this isn't the case, then UAV Ground School will reimburse you for the $150 testing fee.
Final thoughts
The Part 107 knowledge test may be a requirement by the FAA for drone pilots who wish to fly commercially, but it's also considered a rite of passage for those who wish to advance their skills and knowledge. With the right training course, passing the Part 107 knowledge test should be no problem.
More than just passing the test, you should make the most of your training course and actually gain as much knowledge as you can. The companies listed here provide more than just Part 107 test prep courses. They also offer courses for more advanced topics such as night flight, drone photography, video editing, and how to run a drone-based business.
Keep in mind that there are already hundreds of thousands of licensed drone pilots in the US. Merely passing the test will not be enough to stand out and catch the attention of potential clients. By continuing to learn, you can hone your craft even further. More than just licenses and training certificates, it's the experience and expertise that can help your drone-based career really take off the ground.