6 Best PC Video Editing Software Options in 2020
3D Insider is ad supported and earns money from clicks, commissions from sales, and other ways.
Video editing software on the PC has come a long way as there are now multiple programs that give Mac alternatives like Final Pro a run for its money. Even more impressive is the fact that you can create jaw-dropping effects and movie-grade videos that would have cost thousands a decade ago. All for the low asking price of a single program license.
We've assembled the best video editing software for PC you can get today in this helpful review. All featured programs are geared towards users with some degree of editing experience. They differ based on pricing, accessibility, learning curve, and the degree to which you can customize their UIs. Each also has some unique features that make it better suited for different operations like adding effects, organizing files, or working with specific types of video. See what each piece of software has to offer and start creating world-class videos today.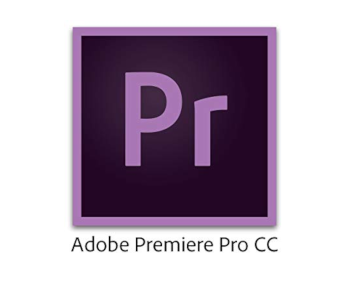 Premiere Pro has been a staple of video editing since the early 90s and sees substantial improvements with each new version. It's the most capable and versatile video editing software PC users have access to, and Adobe's comprehensive Creative Cloud further expands its usefulness. Learning to utilize Premiere Pro's full potential takes time, and the software doesn't come cheap. However, you may find this a small price to pay, given its power.
Overview of Features
Premiere Pro CC is a program aimed at enthusiasts and professionals. That being said, it features one of the better tutorials in the industry. It's interactive and does an excellent job of training you to use Premiere Pro as you're working on the provided samples or your first projects.
Opening Premiere Pro for the first time can be daunting as its interface is filled with numerous workspaces of different sizes. These can all be resized, moved around, and hidden to make the layout your own and speed up editing. You'll find that Premiere Pro is quite intuitive once the initial hurdle is passed. It excels at categorizing input media into an accessible and color-coded system.
Editing is done on a traditional timeline, but dragging clips onto it splits them into visual and audio parts you can work on individually and mark for easier reference. Trimming a clip is straightforward to do right from the timeline, as is adding transitions or titles when needed. Premiere Pro's renowned Lumetri color profiles offer a nuanced approach to defining a video's look. Moreover, the integration of many features previously exclusive to After Effects can spruce a dull video up with Hollywood-grade visual enhancements.
Premiere Pro supports a broad range of audio and video formats. Its output settings are impressive as well, allowing you to create ordinary or Blu-ray DVDs as well as videos suitable for social media in no time. Adobe is also placing more emphasis on creative collaboration and making it easier for a group of artists to have access to project files and a revision history.
What We Didn't Like
Premiere Pro CC is a subscription-based program. While that means you can pay for a few months and try it out without investing a lot of money upfront, the cost adds up over time. The cost becomes even greater if you want to use some of the software's more advanced features. For example, advanced audio manipulation requires support from Adobe Audition while After Effects remains the most sophisticated solution for video effects.
Pros
Comprehensive array of video editing tools aimed at professionals and enthusiasts
Impressive interface customization
Excellent color grading and sound editing
Well-implemented multimedia organization and output
Cons
Monthly subscription model gets pricey over time
Can't realize its full potential without other Creative Cloud software
Pricing
$20.99/month or a one-time payment of $239.88 if paid for annually
$32.99/month on a per-month basis
$52.99/month or a one-time fee of $599.88 annually for the whole Creative Cloud suite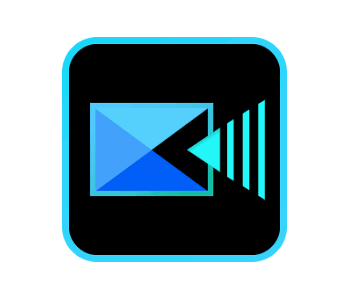 Are you looking for Premiere Pro's level of sophistication but don't want to pay a monthly price? CyberLink PowerDirector is the next best thing in that case. It's a program best known for its lightning-fast rendering times, as well as in-depth options for working with 360-degree and action camera footage. You'll find the workflow straightforward if you're coming from another non-linear environment, and the amount of extra features you get by going for a subscription is impressive too.
Overview of Features
You can approach PowerDirector in different ways depending on the nature of a project and how comfortable you are with video editing software in general. The simplest way of using it is to enter Express Project mode. There you select the opening, middle, and ending of a movie, do some basic editing like trimming or adding transitions, and have a file ready to export in minutes. Storyboard Mode lets you arrange clips into a coherent video and edit them without resorting to the timeline. Finally, Full Mode places all of PowerDirector's tools at your disposal.
Even though it's the most advanced, Full Mode greets you with a familiar interface that splits its top part for source files and a preview window with the timeline at the bottom. You can split the preview screen into two where one side shows the source preview while the other does the same for the final movie.
Using the timeline is straightforward but comes with some of PowerDirector's idiosyncrasies. There's no automatic snap feature. Placing clips next to or over one another opens up a menu where you can enable snapping or apply transitions starting at the overlap point. You can use Multitrim to mark several places on a clip, and basic cuts are possible even before placing a clip on the timeline.
PowerDirector was among the first to embrace new video sources like action camera and 360-degree footage. It's one of the most advanced editing programs for the latter, letting you quickly convert 360 footage into 2D or apply fun effects like tiny planet. You can change the viewing angle in real-time and even add subject tracking for titles or effects. Action cam shots benefit from excellent electronic image stabilization and brand-specific fish-eye look removal.
Color correction can be as straightforward as matching two scenes or as advanced as selecting a log profile and applying it across footage from multiple cameras. The newest version of PowerDirector supports audio scrubbing for easier timeline management. There are dedicated tools for sound level equalization and voice-over work as well.
What's Bad About It?
PowerDirector comes with a range of effects and AI styles you can expand upon by subscribing. These aren't as high-quality as Premiere Pro's and are unsuitable for professional-looking videos. The UI is organized logically but can get overwhelming if you're tackling multiple editing steps at once. Power Director isn't as flexible as Premiere Pro when it comes to interface element customization.
Pros
Excellent for working with 360-degree and action cam footage
Exceptionally fast rendering times
Sophisticated trimming tools
Different levels of complexity based on the user's needs and skill
Cons
Effects aren't at a professional level
Interface customization is limited
Pricing
$99.99 for the Ultra version
$129.99 for the Ultimate version
$51.99 or $4.39/month annually or $19.99 monthly for PowerDirector 365
$96.99 or $8.08/month annually or $29.99 monthly for Director Suite 365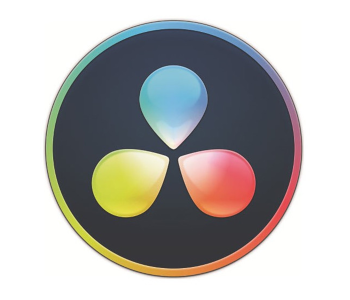 The video editing software we've reviewed so far all comes with considerable cost. Is there an equally capable free alternative? Yes, in the form of the free version of DaVinci Resolve. Known for a long time as the world's most sophisticated color grading Software, Resolve is now a full-fledged NLE with plenty of features on offer. It has a streamlined interface along with loads of effect and color options. Best of all, the free version is an excellent platform on which to hone your editing skills.
Overview of Features
Resolve isn't for complete beginners, but its user-friendly layout should give inexperienced video editors little trouble. It is divided into tabs that follow the editing process from media selection through editing and effects to color correction and finalization. Resolve's newest version features the Cut tab, a simplified version of the Edit tab. There you can complete basic editing steps, arrange clips on the timeline, and even export the video without switching to other tabs. This is especially useful for content creators who publish updates often while requiring minimal editing.
The Neural Engine is Resolve 16's most prominent new feature. It uses AI to improve your workflow in various ways. For example, the engine's face detection feature automatically creates bins categorized by the faces it encounters. It can also erase subjects and replace them with surrounding scenery like photo retouching software and add frames to slow-motion footage without impacting quality.
The Fusion tab handles VFX. It's where you use chroma keying for work with green screens and design or choose from numerous cinema-grade effects. Fusion also offers full 3D support in a node-based environment, so you'll be able to add awe-inspiring visual effects if you're familiar with software like Blender.
Color is the tab that houses Resolve's comprehensive color correction tools. It lets you match colors across cameras, browse look-up tables, or link multiple clips to apply grading to them simultaneously. You'll find Photoshop-like features here as well, like a patch removal tool useful for getting rid of small imperfections. You can even simulate lens flares or distortion brought on by low aperture levels.
Are There Drawbacks?
DaVinci Resolve 16 has come out recently and lacks in-depth documentation. Coupled with few available tutorials and its intricate options, this makes the software harder to learn than it needs to be. The free version is more powerful than some paid programs, but it's also limited in a way that encourages you to buy the Studio version and DaVinci's supporting hardware. You can't use HDR or take advantage of the Neural engine, just to name a few limitations.
Pros
In-depth interface separated into tabs that mimic the editing process
Outstanding set of color tools
Cut tab makes putting out videos that require little editing easier
Neural engine improves organization and speeds up production
Cons
Sparse documentation and lack of learning materials
Advanced users and professionals will want to get the paid version
Pricing
Basic version is free
$299.99 for the Studio version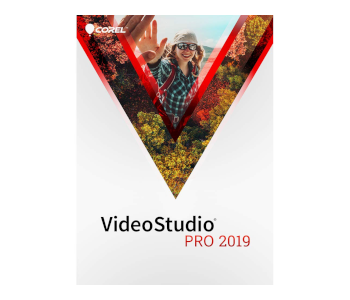 Corel's VideoStudio is a consumer-grade program with many advanced options for a reasonable fixed fee. It has one of the best-designed and most responsive interfaces in the industry. VideoStudio isn't daunting for newcomers and is one of the best choices if you work with VR or stop motion footage a lot.
Overview of Features
A home screen is the first thing that greets you upon opening VideoStudio. It gives an overview of related news, offers convenient access to tutorials, and lets you choose how you'll use the program. There are two simplified editors you can access along with the main one. FastFlick is a separate app that prompts you to add media and a template and produces enjoyable if standardized results. Instant Project gives you more creative freedom but is also easy to use.
Creating a new project opens up the media selection window. You can add various media to the project and sort it by type, name, or date modified. Some buttons eliminate videos, pictures, or audio files from the selection. Useful for when you're looking for a specific media type in a sea of others. Selected clips can be added to the timeline where automatic transitions are applied. Alternatively, you can double click a clip and trim it in multiple places before adding it to the main project.
VideoStudio is another program that embraces 360-degree editing. It supports a variety of outputs, including tiny planet, doable fish-eye, and 2D. Positioning the view a 2D video will have is easy thanks to a separate window, while pan and zoom are handled by inserting keyframes in a new dedicated tab.
Whatever you're doing to a video, it's accompanied by an excellent interface. The color scheme isn't distracting, there are large buttons on each tab, and you can move around or otherwise customize the layout almost as much as with Premiere Pro.
VideoStudio excels at adding titles. It offers a choice between regular and 3D titles on one hand and subtitles on the other. You may choose among 30+ text animations and edit each by adjusting the font and color. Syncing external subtitle files with your audio track is easy. The same goes for creating new ones inside the project as VideoStudio offers intelligent suggestions on where the video might benefit from subtitles.
Last year's version of VideoStudio saw the introduction of advanced color grading tools like look-up tables and tone curves. There's an array of sliders used to tune various aspects of color, or you can select part of the current image and use that as the reference for color balance.
Multi-point motion tracking is another noteworthy feature. VideoStudio can define an area of a subject and add visual elements that move as it does. This is instrumental when you're working with sensitive footage that needs to be censored or want to remove unwanted advertisements from the background.
What We Didn't Like
Corel VideoStudio allows for file sorting in different ways but doesn't support keyword tagging. This can become annoying for larger projects as grouping files and searching by keywords is more precise. Occasional crashing is a more serious issue that happens during rendering and playback, so always keep multiple backups of your work.
Pros
Customizable, intuitive interface
Excellent titling and subtitling options
Works well with 360-degree and stop-motion footage
Multi-point motion tracking
Cons
Occasionally crashes
Doesn't support keyword tagging
Pricing
$59.99 for the Pro version
$89.99 for the Ultimate version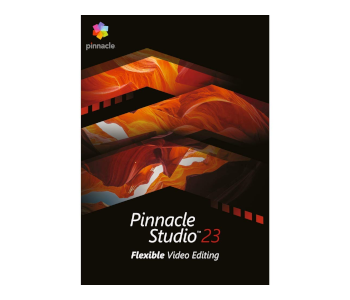 Pinnacle Studio is another piece of software created by Corel. It shares many features with VideoStudio nut also comes with advanced tools aimed at more experienced editors. It's on par with CyberLink PowerDirector in terms of rendering times, offers thousands of effects, features intuitive transitions, and has a great file organization system.
Overview of Features
Running Pinnacle Studio presents you with a similar screen to that of VideoStudio, except there are no quick-editing options like FastFlick. The interface revolves around four panels – Home, Import, Edit, and Export. We're particularly fond of the Import panel as it lets you select diverse input sources, including live feeds. There's also a Multicam feature that records your desktop alongside webcam footage that's ideal for streamers.
Pinnacle Studio has a better file organization system than Corel's other program. On the one hand, you can search for and filter files like you would in VideoStudio, but you may also tag and star each file. On the other, project files are placed in bins for easier access, which is a standard approach for professional software like Premiere Pro. Creating nested content and exporting it as separate projects is an option too. It's indispensable for YouTube creators who want quick access to the same intro and outro sequence for multiple videos.
Pinnacle Studio is now on its 23rd version. Its latest iteration focus on improving video masking, adding LUT profiles, and GIF creation among others. Chroma keying was already well-executed, but masking adds another degree of video manipulation by letting you cereate an outline and making various adjustments to the portion of video covered by it. These can be as simple as changes to white balance and color, nor complex ones like 3D effects.
You'll love Pinnacle Studio if you frequently work with multiple cameras. Up to six of them can be coordinated depending on the software version. You may sync them up through time codes or markers, but using audio tracks is effective too.
We mentioned stop-motion support when talking about Corel's other program, but Pinnacle Studio takes it to the next level. It offers DSLR support with changes to aperture, ISO, and white balance directly from the program. You can connect a camera and specify intervals at which it should take shots. There's even the option of having the last shot become a transparent overlay, so you know exactly what kind of adjustments to make to the scene.
What's Bad About It?
Pinnacle Studio shares VideoStudio's penchant for crashing at inconvenient times. It will save your settings and continue from where you left off, but dealing with crashes mid-render is still annoying. This is also one of the most resource-hungry programs out there. You can have the latest GPU and processor with 32GB of fast ram, and it will still hang on occasion.
Pros
Excellent media organization
Advanced masking and chroma key tools
Unmatched for stop-motion video
Nested projects make reusing assets easy
Cons
Frequent crashes
Doesn't run smoothly even on the most advanced hardware
Pricing
$59.99 for the basic version
$99.95 for the Plus version
$129.99 for the Ultimate version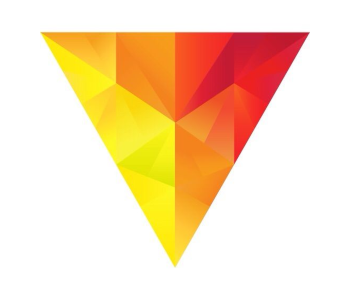 Our last recommendation is proof that video editing software on the PC can be both free and powerful HitFilm Express can be used as a straightforward editing and publishing tool, but its strength lies in the numerous effects at your disposal that can turn an ordinary vlog into an eye-catching account that will have audiences wanting more. There's a learning curve, but you'll be glad you invested the time needed to master it.
Overview of Features
HitFilm Express has managed to amass a knowledgeable and friendly community over the years. There are lots of free tutorials, and users are happy to answer questions on the forums. Not that you'll get stuck doing basic video editing as the interface has the standard 3-pane layout you'd encounter for most NLEs.
Unlike Pinnacle Studio, HitFilm Express is lightweight and stable. You can run it on a five-year-old PC with an integrated graphics card and still get smooth previews along with reasonable rendering times. That being said, the program takes advantage of the latest multi-threading processors and dedicated GPUs to deliver quick results.
HitFilm Express is all about supporting straightforward video editing with an in-depth effects selection. You add effects by simply dragging them onto the timeline at the desired time, just like clips or images. The selection is broad and varies from adjustments to color and tone to the addition of high-quality effects like raindrops or blood spatter. Particle effects are an option too and deserve special mention because of their quality and a range of options.
Although not as extensive as the VFX library, audio effects are another way to make your video unique. There's a standard equalizer along with tools for targeted noise reduction and ambient effects. Your audio track can sound like it's coming from a large hall or being transmitted over the radio with a few simple clicks. Best of all, you can work on adding effects while rendering parts of the video that are ready to be exported.
Are There Drawbacks?
HitFilm Express is free but pushes for additional effects packages and tools. These are generally well-made and increase its usability, but investing in them can add up. HitFilm Express is aimed at vloggers and indie filmmakers who understand the fundamentals of editing. Even so, learning all it has to offer can take time.
Pros
Versatile and free
Comes with outstanding selection of effects
Takes full advantage of your hardware without being resource-hungry
Backed by a dedicated and helpful community
Cons
It takes a while to master
Limited without investing in various add-ons
Pricing
Free with add-ons purchased separately