Philips Sonicare Electric Toothbrushes Black Friday 2019 Deals
3D Insider is ad supported and earns money from clicks, commissions from sales, and other ways.
Nobody really wants to stand in front of the mirror early morning and exercise their arms. And yet, that is exactly what our toothbrushes make us do. Since we can't go about our day with a rancid breath, the only way to avoid this unfair, half-asleep fitness regime is to buy an electric toothbrush.
Fortunately, Black Friday is around the corner with its super-affordable, super-attractive deals. We've analyzed all the information leaking out of the big online stores and have found the best deals and steals on Philips Sonicare electric toothbrushes expected to be revealed this Black Friday. We're sure you'll find one that will fit your needs and your pockets.
Philips Sonicare Electric Toothbrushes Discounts on Black Friday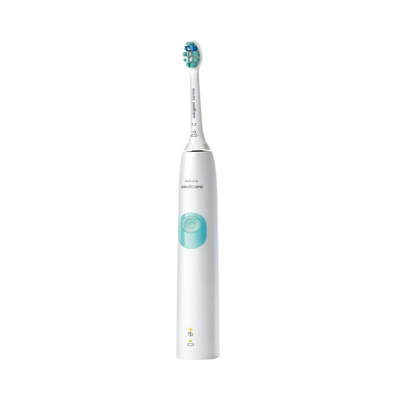 Original Price: $49.99
Black Friday Deal Price: $29.99
Savings: $20
This is possibly the most popular Philips Sonicare electric toothbrush in the country. Everybody seems to have one, and the rest seem to want one. This is why Best Buy, Target, and Walgreens are offering considerable discounts on it this Black Friday.
While its list price is $50, with a $20 Black Friday discount, you can get it for only $30 from Best Buy and Target. Walgreen is also offering a discount on it, but it is only $10 on the list price.
It's worth purchasing too, because this device offers the best balance between features and cost. First, it is built to last a long time. Further, it is a battery-operated toothbrush with rechargeable batteries being included in the box along with a charging base.
It is also available in multiple colors, namely white, black, pink, dark blue, and light blue.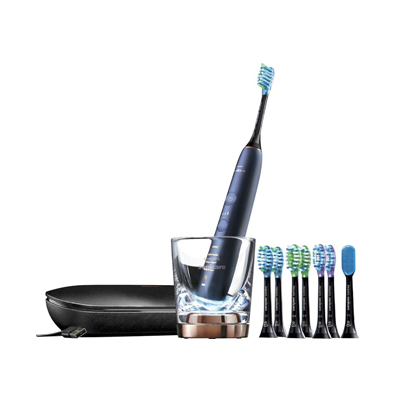 Original Price: $329.99
Black Friday Deal Price: $229.99
Savings: $100
The DiamondClean Smart 9700 is one of the most advanced electric toothbrushes available in the market. It is also one of the more expensive rechargeable toothbrushes with a list price of $330. However, you can get it for only $230 this Black Friday by availing a $100 discount being offered on Best Buy.
This is actually a smart toothbrush. Its smart sensor technology allows it to stay connected to an app on your phone. The app is very useful as it will regularly advise you on how well you are scrubbing your teeth, how much pressure you're applying, and even whether you're covering all your teeth properly.
It can constantly monitor your brushing metrics because every brush head contains a microchip. Incidentally, every pack will contain eight different brush heads for you to choose from. There are even three different intensities to play with.
It is available in two different colors – lunar blue and rose gold.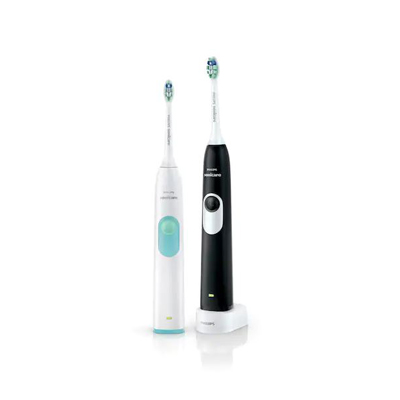 Original Price: $129.99
Black Friday Deal Price: $79.99
Savings: $50
The Philips Sonicare 2 Series electric toothbrush falls in the mid-level price bracket. However, a $50 discount on Kohl's brings its price down to under $80, putting it in the affordable category.
It is ideal for couples because every box contains two electric brushes – one white and one black. The electric brushes are rechargeable and even have indicator lights that will tell you when they need to be recharged.
Further, the toothbrushes have an Easy Start feature. The purpose of this feature is to slowly increase the power output of the brush so that your morning isn't abrupt and jarring.
Apart from two electric brushes, every box also contains two plaque control brush heads, two hygienic travel caps, and a travel charger for people who spend a lot of time on the road.