7 Best Accessories for Your Podcast in 2021
3D Insider is ad supported and earns money from clicks, commissions from sales, and other ways.
As unfortunate as the pandemic-stricken year 2020 certainly was, it did create just the right circumstances for a couple of industries to thrive. Nowadays, podcasts are bigger than ever. Not only do people have more free time when they are stuck at home, but podcasting has also proven to be a good alternative for people who have lost their usual means of income.
However, not just anyone can start a good podcast. Talent and personality aside, you will also need good equipment. Here's a good selection of times to start adding to your shopping cart. Will your podcast make it big in 2021? These would certainly help.
Take note that this list only includes accessories and NOT the essentials like the microphone, mixer, computer, and audio interface. That is an entirely different topic on its own and deserves a separate article.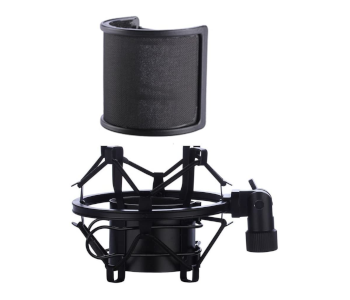 Whether you're recording your podcast in a studio or just in your bedroom, extraneous sound from vibration or even the excess air from your mouth could ruin the audio quality. Fortunately, this combination shock mount and pop filter is a very cheap solution to that problem.
This all-around podcast tool comes with a U-shaped pop filter which lessens the effect of plosives, saliva spray, or wind. The shock mount is basically a high-elasticity material that absorbs minor vibrations and keeps the microphone from moving. This whole assembly comes with a universal adaptor which should fit most microphone stands.
That said, this is an inexpensive product with premium and higher-priced alternatives. It's great for casual podcasting and vlogging. It works well for most circumstances, but don't expect it to reduce the noise from loud vibrations or strong plosives. It's a good product for its price – just remember to manage your expectations.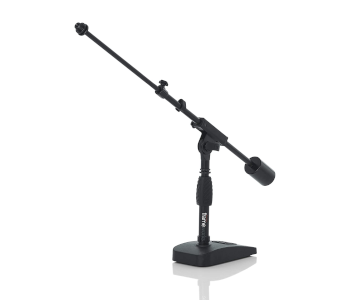 If you already have a microphone for podcasting, then you'll naturally need a good microphone stand. This combination desktop and boom microphone stand is a bit pricey, mostly because it comes with a deluxe weighted stand. This should help give your microphone a bit of extra stability.
The telescopic boom arm extends to a maximum of 27 inches. Made of heavy-duty steel and with a 2.5-lb counterweight, the stand can handle microphones weighing up to 1.5 lbs at full extension. The stand also has a height adjustment which makes it versatile enough to fit any podcasting setup.
Sticklers for cable management will be glad to know that the boom and stand come with convenient clips to keep cables in line. In fact, this microphone stand is a great option if you like making your podcasting setup look clean while you're not using it, as both the boom and the stand can be retracted away.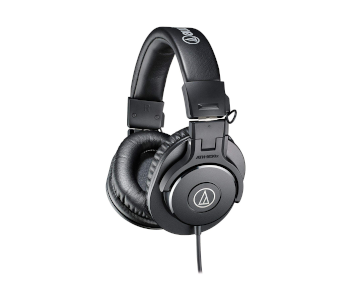 When you're recording a podcast, you need to be able to hear yourself. Without doing so, you will eventually make mistakes or end up recording something with a constant buzz in the background. These professional monitor headphones from Audio Technica are a fairly affordable but high-quality solution.
With a closed-back design, these monitor headphones will prevent the sound from getting picked up by your microphone. The ATH-M30x offers very good sound isolation with its circumaural contours, which should be useful for those who are planning to record outdoors. With an emphasis on mid-range definition, these headphones were specifically designed for studio tracking and mixing.
Even if you'll be recording podcasts primarily from a home studio, you'll still be glad to know that the ATH-M30x was built for portability. It collapses into a small bundle and fits into an included protective carrying pouch. This is quite useful for those who are planning on doing vlogs and podcasts while on the go.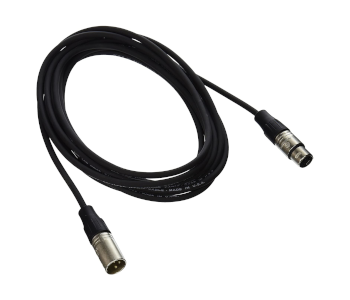 You can never have enough microphone cables if you record podcasts regularly. As common as microphone cables are, buying cheap ones is going to be very problematic. This 15-foot microphone cable from Rapco Horizon is a good mid-priced option that is probably longer than you will need for podcasting.
With a copper conductor and shield, this microphone cable does a great job of preventing the effects of electromagnetic noise. Meanwhile, the PVC jacket material is flexible but tough, protecting the cable from physical damage.
You can also buy the Rapca Horizon microphone cable in other colors for easier cable management.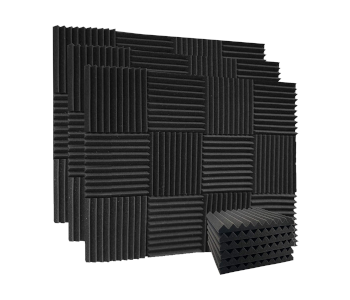 For those who are just starting in podcasting, making your room "podcast-friendly" should be your first priority. Lining your walls with these foam pads with reduce reverb and make your audio clean and crisp.
If you're tempted to just buy ordinary foam, then you might be underestimating how the wedges of these panels can help your audio quality. The wedges increase the surface area of the foam panel and significantly improves how well they can absorb sound waves. Each set of foam panels comes with 300 pieces of 3M sponge stickers, making installation a breeze.
Whenever you use a material like foam, you need to be wary of how quickly it can catch fire. This is particularly important if your setup has wires and cables running all over. Fortunately, these foam panels have passed all the environmental and flame retardant standards of the SGS.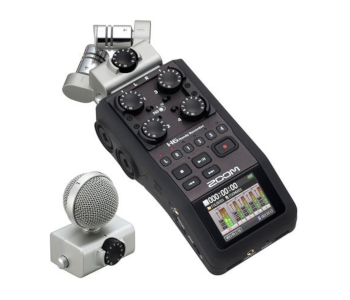 Setting up your podcasting studio is one thing, but it's an entirely separate thing if you want to record your podcast elsewhere. This could be important if you plan on doing interviews. To make sure that you can still record at a professional level even when outside, we recommend getting this 6-track portable recorder from the Zoom store.
With four microphone inputs and six tracks for simultaneous recording, the Zoom H6 is absolutely perfect for when you need to do interviews. The recorder supports SD cards up to 128 GB and runs on battery power for up to 20 hours. It's also very portable, making it great for recording even on your own whenever you're outside the studio.
If you're thinking of branching out into vlogs, then this recorder can also be mounted on a DSLR camera or similar device using the optional hot shoe mount.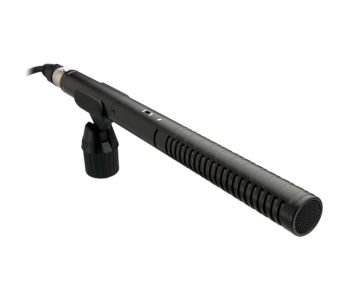 This condenser and shotgun microphone is the perfect companion to your portable recorder. A shotgun microphone is excellent for eliminating ambient noise when recording audio outside. The Rode NTG2 is an excellent option because its lightweight but performs at a professional level.
The Rode NTG2 comes with a full frequency response range and a selectable high-pass filter that does a good job of removing low-end noise. It also comes with a windshield attachment, should you need to reduce wind noise and plosives. The microphone can either be powered independently by batteries or hooked up to the power of a camera or audio recorder.
A huge downside of getting an accessory of this quality is that it's quite expensive. If you can't quite afford this yet, there are options that are much cheaper. However, a lot can be said about the benefits of a professional-grade microphone. Maybe keep this one on your wish list for future reference.
Final thoughts
In case you hadn't noticed, podcasting has become huge in the last year. There are now more content creators and more people willing to listen to what they have to say. If you feel like you have a good concept for a podcast, then go right ahead and test the waters.
We hope that this list has helped those who are considering going into podcasting, or even those who are already running their podcasts. This was a combination of cheap, entry-level products and those that are a bit more premium. Just keep in mind that no one wants to listen to messy audio, no matter how good your content is.