Quick Guide to the Best Podcast Apps
3D Insider is ad supported and earns money from clicks, commissions from sales, and other ways.
What is a podcast app—exactly—and why might you need one. This short guide tells all. Not all apps for podcasts are equal, so it makes sense to choose the right one from the outset. The audio format is on the rise. That's despite the current obsession with audiovisual content, i.e., video entertainment. That's because podcasts provide listeners with a more relaxing and personal experience than video.
Listening—without seeing—also forces us to concentrate more and use our imagination. It's also a mobile format that we can tap into at anytime, anywhere. There are podcasts for every topic, short, medium, or long durations, one-offs, or complete series.
The Rise of the Podcast
Feel free to jump to the Podcast App Reviews if you're an experienced listener. Don't skip this short introduction if you're not. Here are the 5 topics covered in the following bite-sized sections:
What is a podcast—exactly?
What is a podcast app?
How to find podcasts of interest?
How to listen to podcast files?
The cost of podcasts
A little knowledge guarantees to make your listening experience a smooth one.
#1 What Is a Podcast Exactly?
#2 What Is a Podcast App?
#3 How to Find Podcasts of Interest
#4 How to Listen to Podcast Files
#5 The Cost of Podcasts
Best Podcast App Mini-Reviews
OK, that's the introduction over. The rest of this page reviews some favorite podcaster apps for Android and iOS devices. You can see the App compatibility at the side of each title.
The table below shows the app reviews as they appear on this page. I've listed them in alphabetical order for quick reference. Most are free at the time of writing. Some offer both free and paid versions. None of them should cost over $5, so any paid editions may be worth exploring.
| Name of Podcast App | Android | Apple iOS | Free/Fee |
| --- | --- | --- | --- |
| Castbox App | ✔ | ✔ | Free |
| Castro 3 App | ✖ | ✔ | Free |
| Downcast App | ✖ | ✔ | Free |
| Google Podcasts App | ✔ | ✖ | Free |
| Overcast App | ✖ | ✔ | Free |
| Player FM App | ✔ | ✖ | Free |
| Pocket Casts App | ✔ | ✔ | Free |
| Podbean App | ✔ | ✔ | Free |
| Podcast Addict App | ✔ | ✖ | Free |
| Podcast Go App | ✔ | ✖ | Free |
| Podcast Republic App | ✔ | ✖ | Free |
| Stitcher App | ✔ | ✔ | Free |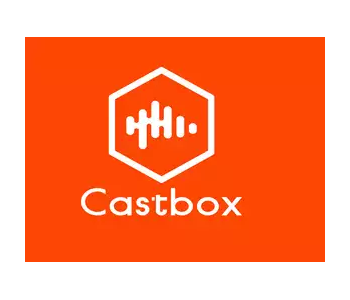 Editor's Rating: 4.8/5
Free: Recommends In-App Purchases | Android version here
First is a popular podcast app called Castbox. This is a feature-packed yet straightforward program. It lets users stream existing podcasts or download new ones wherever you happened to be in the world.
Reasons to Consider Castbox
It's 100% free. The app is clean, intuitive, and provides users with most of the standard features. They include things like a handy sleep timer, volume boost, and adjustable playback speeds. It also gives access to over 50 million podcasts, FM radio show playbacks, and even audiobooks. Other standout features included 70+ languages, and support for Amazon Echo, Chromecast, and others.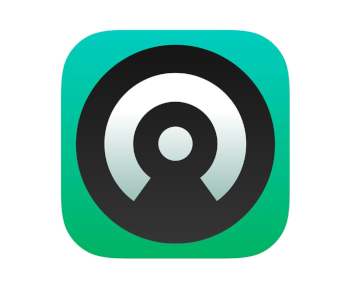 Editor's Rating: 4.7/5
Free: Recommends In-App Purchases
They call it the ultimate podcast player for podcast addicts. It's incredibly quick to navigate too. This app helps users to organize a drive full of personal files with total ease.
Reasons to Consider Castro 3
Castro has something called a Triage system. It exists to prevent users from getting overwhelmed with too many podcasts. It also filters recommendations based on your listening history. All new podcasts arrive in the Inbox so that you can read the brief descriptions. You then choose which ones to queue and those to archive. Other features include Trim Silence, Night Mode, and much more.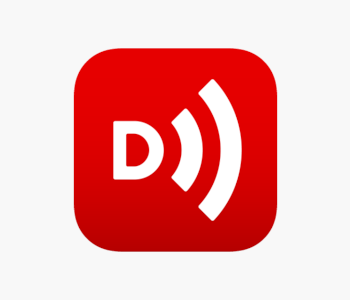 Editor's Rating: 4.8/5
Free: Recommends In-App Purchases
Downcast is another easy-to-use podcast app. It's perfect for iPhone, iPad, macOS, and watchOS. It makes light work of downloads and new subscriptions to audio and video podcasts of any size.
Reasons to Consider Downcast
Anyone who listens to podcasts while driving should consider Downcast as it supports CarPlay. It sports an intuitive interface and plenty of user-friendly features. You can search and subscribe to new podcasts with simple fingertip navigation. Organization options include Most Recent Podcasts, Most Recent (not played), Last Two Played/Not Played, and a few others to boot.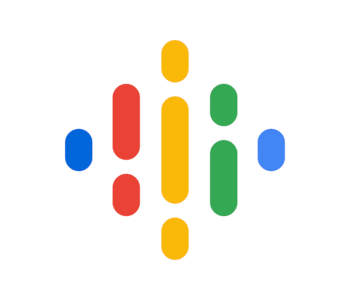 Editor's Rating: 4.4/5
This app is for those who love everything Google. It's clean and useful for downloading, storing, and organizing podcasts. However, it's not as feature-packed as most other free apps on this page.
Reasons to Consider Google Podcast
Google gets into everything these days, including podcast apps. Fans of the tech giant are sure to appreciate the Google-style interface and features. It comes with a 'Google Assistant' too. That's invaluable if you want to synchronize podcasts across multiple devices. There are also a few standard features like Skipping Silence and Playback Speed controls, but nothing groundbreaking.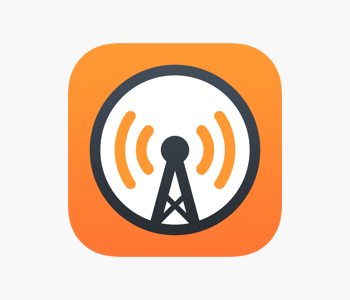 Editor's Rating: 4.8/5
Free: Recommends In-App Purchases
The Overcast podcast app is yet another clean, user-friendly app for iOS. It's void of bloat and lets raw beginners get to grips with their podcast management in no time.
Reasons to Consider Overcast
The best way to describe Castbox is 'powered simplicity.' Despite its lightweight, this app has features like Sleep Timer, Voice Boost, Smart Speed, and Smart Playlists. File control doesn't get much easier than this one. You can receive notifications—or not—when new podcasts arrive. There's also an option to subscribe to podcasts or download a single show in a series with no commitment.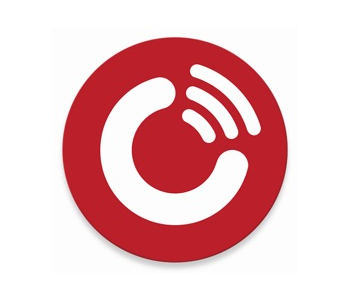 Editor's Rating: 4.5/5
Free: Recommends In-App Purchases | Android version here
The Player FM podcast app is free to use. It also offers a couple subscriptions that some people may want to check out for Pro and Patron memberships.
Reasons to Consider Player FM
Player FM provided users with fast access and easy management of podcasts. You can listen on computers, smartphones, and even on a TV with Chromecast. The interface is clean and uncluttered—even with ads. Navigation is straightforward and provides painless access to all essential features. Some of those include Auto-download, Playback Speeds, Sleep Timer, Skip Silence, and more.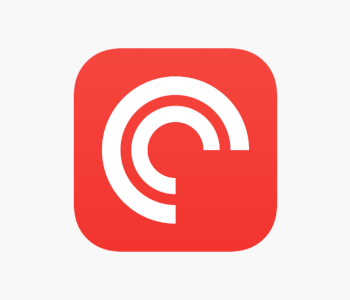 Editor's Rating: 4.9/5
Free: Recommends In-App Purchases | Android version here
Pocket Cast is a favorite podcast player available for both Android and iOS. There used to be a small charge for the app, but it's free now with options for premium subscriptions.
Reasons to Consider Pocket Cast
The Pocket Cast app is one of the better-looking programs out there, but it's not just a pretty face. There are lots of impressive features accessible from its super-simple screen. The Smart Tools include things like Subscriptions, History, Playback, Up Next, and others. And the 'Cloud' storage is a godsend. It lets you listen from where you left off on any device where you installed the app.
Other features worth a mention are the Refresh function, Notifications (optional), and Auto Download. There's plenty of storage and custom tools to make organizing your podcast library a snap.
Editor's Rating: 4.8/5
Free: Recommends In-App Purchases | Android version here
Podbean has been around for over two years. It enjoys lots of positive feedback from iOS and Android users. The app is 100% free and supports Bluetooth, Chromecast, Amazon Alexa, and Android Auto.
Reasons to Consider Podbean
Podbean's search function lets you find podcasts by Title, Author, Episode, and Trending Now. It's easy to narrow down any search by category or topic. The app can stream audio files from where they are or download them to your device. All other essential functions are available too. Examples are a Sleep Timer, Volume Boost, Intelligent Speed, and Auto-play Next.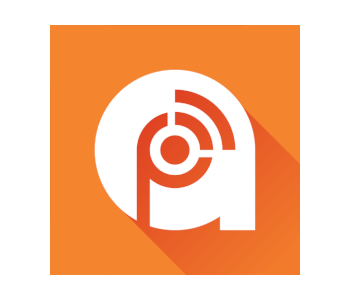 Editor's Rating: 4.6/5
Free: Contains Ads.
You may want to check out the Podcast Addict if you're hooked on audio entertainment. It's one of the most downloaded podcast apps for Android. There are currently 9 million downloads and counting.
Reasons to Consider Podcast Addict
Podcast Addict is a decent app, but it's not aesthetically pleasing. A bland interface is something that bothers people, or it doesn't. You still get a stable download manager and easy podcast organization. Views include Favorite Episodes, Recently Deleted files, and Updates from the past 7 days. Listening controls include Playback Speeds, Sleep Timer, Volume Boost, Skip Silence, and much more.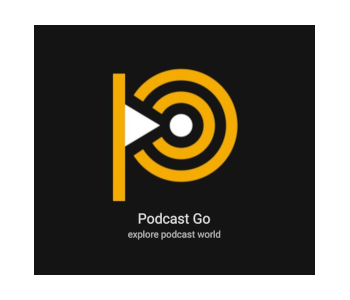 Editor's Rating: 4.7/5
Free: Recommends In-App Purchases
The Podcast Go app is a polished program for Android devices. It gives users access to more than 300K shows. There's a variety of categories ranging from comedy, news, music, education, and more.
Reasons to Consider Podcast Go
Podcast Go lets you customize the app by choosing a theme. The app has a simple category search to make finding new material quick and easy. Users can also subscribe to favorite artists and updates as they come out. Feature highlights include Custom Playlists, Control Speed Rate, and a Sleep Timer. And there's an option to save podcasts to an SD card if space becomes tight.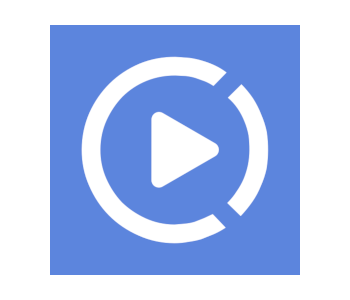 Editor's Rating: 4.8/5
Free: Recommends In-App Purchases
The penultimate app is the free 4-in-1 Podcast Republic for Android. Despite that, you can still search and download podcasts from iTunes on any Android smart device.
Reasons to Consider Podcast Republic
This app supports music files, audiobooks, and radio, as well as podcasts. It's a powerful program with a clean interface that's pleasing on the eyes and easy to move around. It's void of the unnecessary bells and whistles that clutter up so many apps. That means it only has what you need and nothing you don't. The app's audio effects include Volume Boost, Skipping Silence, and an Equalizer.
Other standout features are Playback Speeds, Playlists, Smart Play, Sleep Timer, and a Car Mode. And then there's the live radio streaming support for when you want a break from podcasts.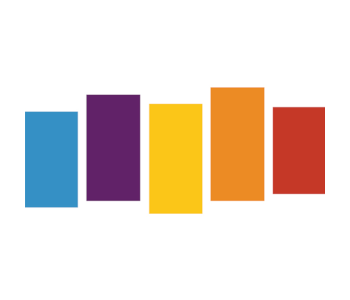 Editor's Rating: 4.2/5
Free: Recommends In-App Purchases | Android version here
The last podcasting app for this guide goes to Stitcher. It's compatible with Android and iOS devices. It has access to around 150,000 topical podcasts and radio shows.
Reasons to Consider Stitcher
The free version of Stitcher is OK but nothing to get overly excited about. That's because it tends to be a tad buggy, but I include it here because the app has much potential. All the usual functions are there, i.e., Discover, Download, and easy organization, etc. Keep an eye on it, though. The developers are sure to be working on future updates to make it a serious rival, so watch this space.
The Conclusion
Podcast creators are on the rise, and that's a good thing. iOS and Android apps make light work of finding, organizing, and listening to podcasts from around the world. Some are better than others, and the 12 in this guide are among the current favorites. Check back periodically for updates.