10 Best Podcast Hosting Services
3D Insider is ad supported and earns money from clicks and other ways.
Podcasters need a place to park their audio or video files so that others can find them. That's where podcast hosting comes in. Don't worry—it's much easier and more affordable than many newbies think. The important thing here is to choose a media hosting service with care. It must meet your expectations and those of your listeners. Thus, I've split this article into two sections.
The first half of this page offers practical advice for new users. It covers what to look for in a good hosting so that you can avoid beginner's buying blunders. The second half reviews 10 favorite services along with their tools, features, and pricing.
Why You Need Podcast Hosting
No one can listen to your podcast if they can't find and stream it. A podcast hosting service is a place to keep all your audio and or video files. It has storage space, bandwidth, and a bunch of useful tools to make file management simple. Not all media hosting is equal, though, so you must choose with care. There is free hosting available for podcasters, but they are always with limitations.
Why Your Website Won't Do
Perhaps you have a website and plan to upload your podcasts to that? Well, website hosting is not geared up to accommodate podcasts. It doesn't offer as much storage or bandwidth as a dedicated podcast host (see below). Moreover, they lack the tools and technical support too. This is especially so with shared hosting accounts where services are even more limited.
A single podcast or a series can disrupt your website if it or they become popular. Some website hosts may charge you extra for the increased bandwidth too. Or, they may temporarily suspend the site if the podcasts use all the bandwidth before the monthly allowance is up.
Storage Space Matters
Analogy: A draw with room for only three pairs of socks doesn't have a lot of storage space. A draw that can accommodate 50 pairs has plenty of storage—for socks. And a draw with no bottom has unlimited storage space. It's a simple analogy, but it illustrates the point. Podcasts files need space, too, but on a drive, not in a draw. How much storage you require depends on file size and numbers.
Let's say you have 10 podcasts at 25MB each. You need a hosting service that offers at least 250MB of storage. The golden rule is always to buy more space than you need. Some hosts have monthly upload limits, others accept 'total storage' limits. And a few calculate hours instead of megabytes.
Bandwidth Matters
Bandwidth refers to the amount of actual data transferred over a month. Hosting companies have plans that offer different amounts of bandwidth. Bandwidth gets used every time someone listens to your podcasts. The longer and better quality your audio or video file is, the more bandwidth it uses. Podcasts may become inaccessible if they use the bandwidth allowance before the end of a month.
Many podcasting hosts offer unlimited bandwidth. That gives great peace of mind to popular podcasters. It means there are no limits on how many times people can listen to your shows. Failing to secure adequate bandwidth or storage space are common newbie errors.
How to Choose a Podcast Hosting Service
OK, you should now know what to look for and what to be wary of. There are other things to consider too. My podcasters' checklist below can help you to make a well-informed decision.
The Podcaster's Checklist
The pointers below can help you to choose the perfect podcasting host. People's requirements differ, and what you need now may well change later. The point is to understand what podcast hosting is. Know what if offers, and which tools and services are right—for you. Also, choose a podcast plan that allows you to upgrade or downgrade according to needs.
Be mindful of the following points in your selection process:
Read user feedback for a hosting company's reliability and stability
How many hours of audio hosting do you require each month?
How much storage space might you need?
How much bandwidth might you need?
Does the host provide all the features you need? (see below)
What payment plans/commitments are on offer, e.g., monthly, quarterly, yearly?
Anything else you can think of
Podcast Hosting Features
The features a podcasting host offers can vary between services. It's not a case of choosing the one with the most features. You need to select a host that offers what YOU need for YOUR projects and promotion. Here's a list of typical features and tools provided by these services:
Billing options and seamless upgrade/downgrades
Option to embed podcast players onto websites
Desktop and mobile apps available
Customizable, smooth, great looking players
1-click staging test environments for pre-publish previews
Batch uploads
Option to download and listen offline
Options to promote and monetize podcasts
Podcast metadata: title, category, and artwork, etc.
Push technology used to send podcasts to iTunes, Spotify, etc.
Social sharing
User-friendly podcast analytics
Various marketing options
There can be others, but you get the idea. Try not to get pulled in by too many features that you are unlikely to use. Think about what you need now and what you might need further down the road. OK, the rest of this page reviews 10 of the current favorite podcast hosting companies for this year. The table below shows the maximum storage and bandwidth for paid plans only.
Podcast Hosting Services Comparison Table
At the end of each of these mini-reviews are a pricing section and any current offers. These are promotions that seem to be ongoing, hence including them in the reviews. However, they may change over time, so be sure to check before signing up. The first 3 reviews are our Top Picks, and the rest are in alphabetical order for easy reference.
Editor's Rating: 4.7/5
Storage: Unlimited | Bandwidth: Unlimited
Podbean is one of the names that always show up when you search for podcast hosting. That's because it provides an affordable service with zero limitations on storage or bandwidth. It also sports a smart and user-friendly interface and clean yet detailed analytics. Adding your episodes to popular apps like Google Play or Apple iTunes is as simple as it gets.
Another reason to consider Podbean is that it's been around for a long while now. It's been the host of several hit podcasters over the years. And it continues to update and adapt to keep with the times.
Cons: The security features of this platform seem limited. That said, there haven't been any serious breaches that I know of. Another criticism is that customer support can be a tad slow at times.
Podbean Plans & Pricing
There are three pricing plans and one generous free option. Paid plans include Unlimited Audio, Unlimited Plus, and Business. The Audio option is only $9/month, unlimited and unmetered.
Check available plans and pricing details
Editor's Rating: 4.7/5
Storage: Depends on the plan | Bandwidth: Unlimited
Spreaker is one of the cheaper paid plans of all the podcast hosting services (see below). The service is also well-known for its seamless mobile platform. Spreaker's Studio App is especially useful for podcasters on the move, i.e., those who re out in the field. It enables you to produce live podcasts and even edit directly from the app. It has most of the tools you'd find on a desktop dashboard.
Simplicity is a major attraction for new podcasters. Spreaker says you can get your new podcasts up and running in 10 minutes or less. There's certainly no shortage of tools. It provides simple recording apps, pro-level, easy-to-read analytics, and straightforward distribution. And the live chat function lets you interact with your listeners. There's also an option to upload audio files in a variety of formats.
Cons: The $0 plan is basic and has ads (at the time of writing). That's not unusual with free hosting, but they can get annoying. There aren't any monetization options in the free offer either.
Spreaker Plans & Pricing
Try the free plan if you're new. It offers 5 hours of audio storage and 15 minutes per live podcast. There are three paid plans if or when you're ready to upgrade. The cheapest one is On-Air Talent, and it only costs $7 per month or $6 with annual billing. The other two plans are Broadcaster and Anchorman. They offer more storage, hours of live podcasts, and advanced statistics.
Speaker also offers two Enterprise Plans for heavy users. One is called Station and costs $120 per month. The other is a Custom plan for clients to tailor payments and services as needed.
Check available plans and pricing details
Editor's Rating: 4.9/5
Storage: Unlimited | Bandwidth: 250GB/Mo. (all paid plans)
Buzzsprout began hosting for podcasters in 2009, and it's still around. A strong focus on client needs and expectations provides users with a seamless all-around experience. This site is uncomplicated and offers straightforward pricing plans. Customer service is first-rate, which is a significant selling point. Automation tools include audio optimization, RSS feeds, ID3 tagging, and much more.
Cons: My only criticism is that the analytics are a little less advanced than some rivals.
Buzzsprout Plans & Pricing
You have one limited free option available. The three paid plans are then $12, $18, and $24/month. All paid plans provide free imports and unlimited storage.
Check available plans and pricing details.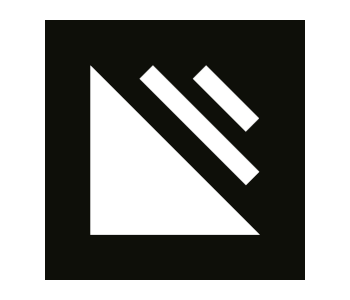 Editor's Rating: 4.8/5
Storage: Unlimited | Bandwidth: Unlimited (all plans)
Simplecast is a little different than some of its rivals with its fresh new user-friendly interface. There's no mistake that this is a hosting platform built specifically for audio. It's an up-to-the-minute service that lets podcasters publish and then distribute their work with 1-click simplicity. The suite of sharing tools, web players, and audio analytics are other pleasing features, among many others.
Cons: Some useful features are only accessible through the higher payment plans.
Simplecast Plans & Pricing
All plans offer a commitment-free 14-day free trial, and then start from $15/Month. There are three choices, Basic, Essential, and Growth. The costlier plans provide a little more of everything.
Check available plans and pricing details.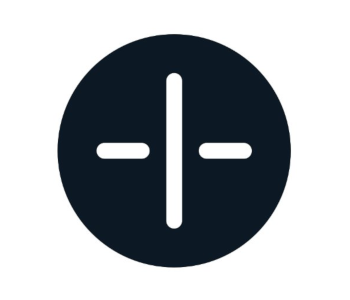 Editor's Rating: 4.7/5
Storage: Unlimited | Bandwidth: Depends on the plan
Transistor is quite comparable with Simplecast (see previous) with its features and design. What we like about this hosting is that it provides all the essentials needed to grow an audience. Clients get to host as many podcasts as they need to under a single account. Viewing advanced analytics, podcast distribution, and importing existing feeds to the Transistor platform is a breeze.
Cons: There are limits on the number of downloads that increase with the various plans. That's not something for the newbie to worry about, but popular podcasters are forced to upgrade or move.
Transistor Plans & Pricing
All plans offer a 14-day free trial period. There are three paid plans from $18/Mo, i.e., Starter, Professional, and Business. Each upgrade allows more team members and downloads.
Check available plans and pricing details.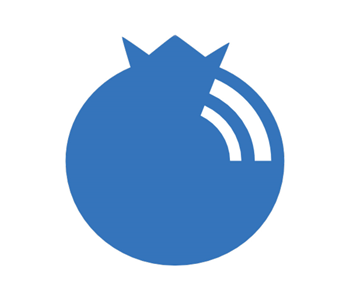 Editor's Rating: 4.6/5
Storage: Depends on the plan | Bandwidth: Unlimited
Blubrry is a podcast hosting platform that's forever evolving. It's on a mission to continually develop, tweak, and revamp the site to meet modern demands. Blubrry offers 24/7 email support and phone or video assistance for members when necessary. The Podcast Statistics are first-rate and present critical data in an easy-to-scan format. There's also a new Advanced Statistics feature.
Integrates with WordPress
The free #1 PowerPress Podcasting Plugin and video tutorial is also worth a mention. It currently has 75,000 active installs and is super-easy to use. It installs with a single click and presents you with over 100 useful features. It's yet another valuable tool to help optimize your podcast's full potential.
Cons: I feel that the Blubrry dashboard needs improving—at the time of writing this review. It's just not as straightforward or intuitive as some of the competitors.
Blubrry Plans & Pricing
Blubrry offers five plans (no free option). They are Small, Medium, Large, Extra Large, and Professional. Prices start at $12/Mo. The main difference between plans is the storage capacity.
Check available plans and pricing details.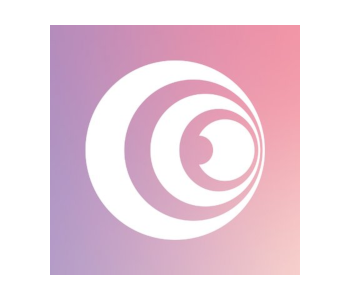 Editor's Rating: 4.7/5
Storage: Unlimited | Bandwidth: Depends on the plan
Captivate lets users host unlimited podcasts/RSS feeds under its single plans. The dashboard is clean, intuitive, and quick to navigate, even for first-time users. That's what happens when actual podcasters plan and test an interface, as is the case here. All plans share a bunch of valuable features. There's a gorgeous podcast player, built-in calls to action, laser-accurate analytics, and more.
Cons: Limitations on the number of downloads, starting at 10,000 with the basic plan. You must include cover art at the start of a new podcast. Most services let you add the artwork at any time.
Captivate Plans & Pricing
Pricing: Captivate offers a free 7-day trial for all its plans. They are Podcaster, Audio Influencer, and Podcast Brand. The cheapest starts at $19/Mo. Upgraded plans provide more monthly downloads.
Check available plans and pricing details.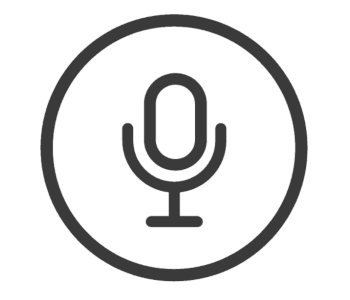 Editor's Rating: 4.7/5
Storage: Unlimited | Bandwidth: Unlimited
Castos is a super-simple plugin for the WordPress platform. It lets you manage your feeds and upload any new podcast episodes directly from the WP Dashboard. It's not the only podcast hosting designed for WordPress, but it's the best one out there right now. Other highlights are the RSS feed generator, a customizable player, listener analytics, and much more.
Cons: The starting price for Castos is higher than many of its rivals. However, if it has what you need, then every penny is well-spent. Also, storage and bandwidth have no limits.
Castos Plans & Pricing
Castos offers a 14-day free trial for all plans. It has three paid options, Starter, Growth, and Pro. The cheapest is $19/Mo. Monthly or yearly payments are available at the time of order.
Check available plans and pricing details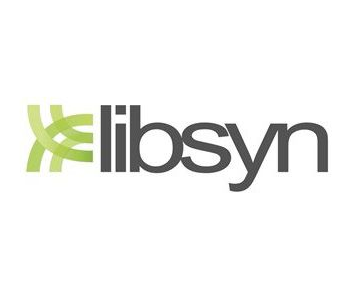 Editor's Rating: 4.8/5
Storage: Depends on the plan | Bandwidth: Unlimited
Libysn (also called Liberated Syndication) offers a user-friendly hosting platform for podcasters. It has plenty of useful tools. Everything is arranged in a way that makes it easy for learners to navigate. It's worth noting that Libysn also provides hosting solutions for video as well as audio. The features are impressive. There's a podcast RSS feed generator and HTML5 audio and video player.
The hosting offers a custom mobile app and a full statistics package. Users have an opportunity to implement content monetization too. And the 30+ minute Getting Started Guide is brilliant.
Cons: support is responsive, but it's only via email. Live Chat or live ticket support is quite common nowadays. Email-only communication seems a little backward in today's world.
Libysn Plans & Pricing
There are four flexible pricing plans that users can change at any time. They are Classic 50, Classic 250, Advanced 400, and Advanced 800. The numbers denote the allocated storage allowance in megabits. The cheapest plan starts at only $5/month, and the most expensive is $40/month.
Check available plans and pricing details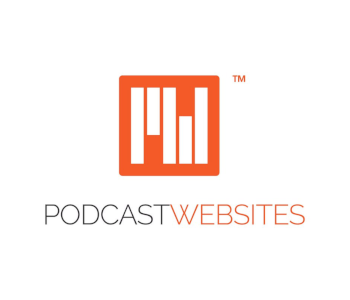 Editor's Rating: 4.7/5
Storage: Unlimited | Bandwidth: Unlimited
Podcast Websites is a reputable hosting platform that's simple to use but not short on features. It uses a drag & drop type interface that's simple yet powerful. Everything about this platform is scalable so that clients can create and develop according to their needs. There are lots of useful videos that answer the ten most frequently asked questions. Or, you can opt to watch the full demo video.
The All-In-One Podcasting Platform
Favorite features include downloadable statistics and publishing to all the popular places. They include iTunes, Google Play, Stitcher, and many others. The built-in RSS feed generator is another welcome tool, as is the simple podcast press player. There's a lot to explore and many attractions for podcasters, especially those who make a living from their work.
It's a comfort to know that PodcastWebsites does full daily backups. The company is also serious about website security and client satisfaction. The 24/7 PERSONAL support is a testament to the latter.
Cons: This podcast hosting platform is ideal for beginners as well as professional podcasters. However, many at the entry-level may find it hard to justify the payment plans (see next).
PodcastWebsites Plans & Pricing
There are currently two plans and no free option. However, there's a 7-day money-back guarantee on all new orders. The popular plan costs $97 (paid monthly) with zero limits. The newer option works out at $77/month and is paid annually. They're' the same plans with different payment options.
Check available plans and pricing details