7 Best Podcast Software Options for Every Platform
3D Insider is ad supported and earns money from clicks and other ways.
Podcast software is a vital tool for those who want their audio files to shine. A little post-editing can make a massive difference to the appeal of your recordings. Some podcasters prefer to buy costly programs, but you don't have to. There are many free and affordable options available, and this guide looks at those. The most important thing for newbies is to find the ideal app, and that's not so easy.
A lot of podcasting software can be overwhelming, at least for the raw beginner. There's just too much going on. Heaps of features may look impressive, but you're unlikely to need half of them. My advice is to save yourself time and confusion by avoiding those with too many bells and whistles.
Podcast Software Feature Options
It's not easy to know what features you need if you're a new learner. The first thing to do is to understand the type of podcasts you want to produce. You then look for a program to match.
Here are 7 features you may want to consider with podcasting software. Don't worry if they don't make much sense right now. I've included simple explanations for each point below the list.
A clean, uncluttered interface that's easy to navigate
Automation options
Equalization tools
Loudness normalization and clip leveling
Multiple audio track support
Nondestructive editing
Tools for fades and crossfades
I consider the features above as the essentials for any podcasting software app. Now let's look at each one and the reasons why they're so valuable for podcasters of all levels.
#1 A Clean User Interface
#2 Automation Tools
#3 Equalization (EQ) Tools
#4 Loudness Normalization & Clip Leveling
#5 Multiple Audio Track Support
#6 Nondestructive Editing
#7 Fades and Crossfades
About My 'Podcaster Software' Reviews
There's a lot of free and paid podcaster software and services around today. It can become quite overwhelming for the new starter. So, I've looked over dozens of the programs most favored by the podcasting community. I considered user reviews and the opinions of podcast experts during the selection process. The result is a shortlist of the 10 best podcast software programs around today.
Podcaster Software Comparison Table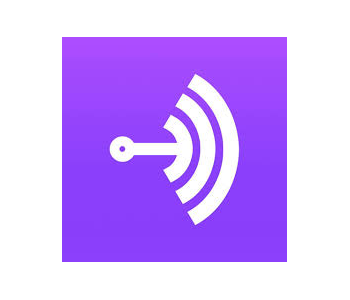 Editor's Rating: 4.3/5
Anchor is the podcast software suitable for raw beginners. That means someone who wants to produce a podcast but hasn't got a clue how to do it or where to start.
Reasons to Consider Anchor
The best thing about Anchor for those dipping their toe into the world of podcasting is that it's 100% free. It's both a podcast host and a tool to produce and edit audio files. It's this one-stop-shop platform that makes it so appealing for the novice podcaster. The GUI is well-organized and easy to use for anyone with a molecule of computer literacy.
Drag-n-drop lets you add audio elements into your new episodes with total simplicity. The Anchor app allows listeners to record messages for you directly from a smart device. All new posts pop up in your account, so there's no chance of missing valuable feedback. Interacting with a growing audience can be invaluable for budding podcasters. Just make sure you're open to any constructive criticism.
Cons: There are always downsides with free podcasting software. The most significant setback with Anchor is its editing restrictions. There's not much you can do to fine-tune audio files. Also, Anchor is in total control of the program. Even its players link back to the company website and thus drive traffic away from yours if you have one. Lastly, the Anchor stats are about as basic as stats can be.
Plan: 100% free (hosting & distribution)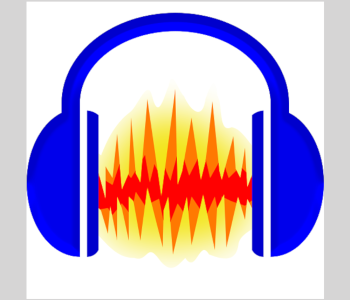 Editor's Rating: 4.7/5
Audacity is free, open-source audio software. That means the source code is available for anyone to distribute and modify. The program is compatible with all modern operating systems.
Reasons to Consider Audacity
Software Compatibility: Windows, Mac, Linux, and others
There are plenty of reasons to consider Audacity, aside from its $0.00 price tag. You can digitize your recordings from various media and record audio through a mixer or mic. Podcasters get to produce superb sound quality with support for transferring 16, 24, and 32-bit data. Another of Audacity's welcome features is its ability to import, edit, and combine sound files.
An option to export audio in various file formats (includes multiple file exports) is also appreciated. File editing is easy with tools to cut, copy, paste, delete, and unlimited undo/redo. Special effects, accessibility options, and Spectrogram analysis are other features worth mention.
Cons: Audacity is a powerful piece of free software for recording and editing podcasts. Its major downside is the archaic user interface that seems stuck in a time warp.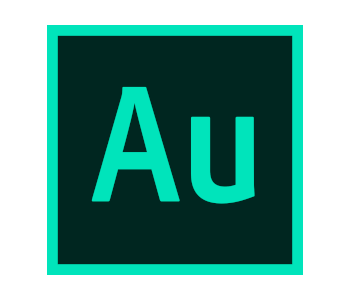 Editor's Rating: 4.9/5
There are lots of tools to enhance audio files, and podcasters must always have the basics. They include functions to record, edit, mix, and restore. Adobe Audition checks all the right boxes.
Reasons to Consider Adobe Audition
Software Compatibility: Windows and Max
Adobe Audition is a superb audio workstation for podcasters at any level. It's an incredibly powerful Digital Audio Workstation (DAW) with a user-friendly appeal. It's easy for anyone to record, rework, and mix podcast files in a fun and exciting environment. Let's look at some of its standout features.
Essential Sound Panel
The Essential Sound Panel has some excellent audio editing tools for removing unwanted noise. That can include hiss, beeps, and anything else that needs taking out to produce a smooth result. There's even an option to add third-party sounds to your tracks if you want to. That's thanks to the royalty-free library of effects available to all subscribers.
New users and novice podcasters are sure to love Audition's podcast templates. The program creates multitrack recordings. That enables you to mix and manipulate different voices. It also comes with some excellent audio editing tutorials for podcasters. There are step-by-step guides, tips on how to develop essential new skills, and master audio mixing.
Cons: This exceptional program—with its first-rate features—comes at a cost. There's a free trial available for instant download. But the monthly subscription after that is high at US$20.99/mo.
View Adobe Audition Pricing Plans here.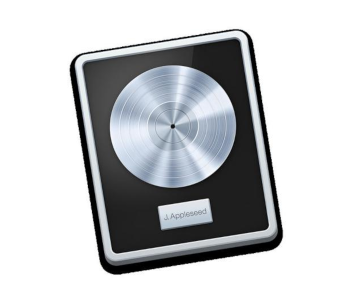 Editor's Rating: 4.7/5
Logic Pro X is an audio editing program for Mac OS. Apple promotes it as a music production tool, and it is too. But it's also an excellent choice for podcasters, as this review demonstrates.
Reasons to Consider Logic Pro X DAW
Software Compatibility: Mac
Some may view Logic Pro X as overkill as a podcasting-only tool. The same is true for other audio editing software programs. They all offer more than a podcaster could wish for but don't write it off just yet. It's better to have a little too much than too little when it comes to features. At least you have room to grow if your podcasts enter new territory later, especially musical.
The interface is clean and incredibly well-thought-out. All tools and options are easy to find and simple to use. Logic Pro X offers backward compatibility as well. You can import files from older versions without a hitch. And the world's your oyster with this program if you're a music podcaster.
Cons: Not compatible with Windows OS. Also, the program has too many bells and whistles if all you need is software for voice-only podcasts.
View Logic Pro X pricing plans here.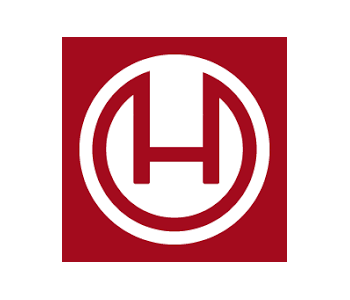 Editor's Rating: 4.9/5
Hindenburg Journalist is an audio editing software program designed for podcasters who tell stories. Hindenburg on a computer is akin to having a personal sound engineer, says the company.
Reasons to Consider Hindenburg
Software Compatibility: Windows and Mac
There is a plethora of smart features that make podcast editing effortless. The program automatically sets levels once you add audio to a session. That allows the speaker to focus on creativity without worrying about the volume. EQ is also automatically applied to voice tracks for optimal results. Hindenburg's clipboard lets you extract soundbites from speech and rename them for easy reference.
Adding music is just as simple, where the most favorable volume levels are once again preset. This software deals with all the technicalities so that podcasters can concentrate on delivery.
Cons: There's a 30-day free trial, but costs $95 for the basic version after that. You need to invest in JOURNALIST PRO or HABC NARRATOR if you need additional features. That's when it gets expensive.
View Hindenburg Journalist pricing plans here.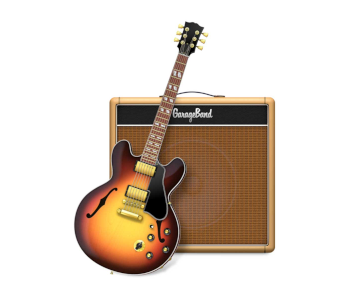 Editor's Rating: 4.9/5
Mac users may have GarageBand installed on their computers. Be sure to check if you're uncertain. If it's not there, consider downloading the program if you want a free and easy-to-use DAW.
Reasons to Consider GarageBand
Software Compatibility: Mac computers
Podcasters get a decent set of audio tools at their disposal with GarageBand. It's a digital audio workstation (DAW), unlike Audacity, which is a digital audio editor. That means it has different features and functions. They include things like non-destructive editing, multitracking, automation, and effects processing. The program also comes with realistic amps, stompboxes, and various effects.
GarageBand supplies a complete sound library. It also has options to export files directly to iTunes and social media sharing. It's simplistic for a DAW, and simple editing always inspires creativity within podcasters. Users can also keep their projects up-to-date across Mac computers using iCloud.
Cons: It's a Mac-only program. It is possible to create a Mac virtual machine on a Windows PC with sufficient resources. That's nothing for this guide, though.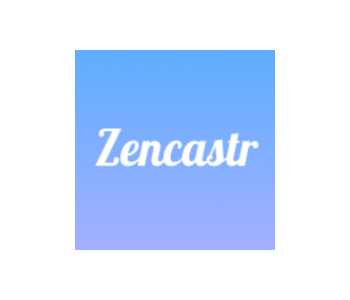 Editor's Rating: 4.7/5
Zencastr is the tool to consider for those who interview guests remotely. All podcasters know that it's impossible to guarantee high-quality audio from the other end. Or it used to be a problem. Zencastr is so effective and so simple, it's a wonder no one thought of it sooner. But it's here now, and all you need is a microphone, computer, and a web browser. There's no installation needed at either end.
Reasons to Consider Zencastr
Poor quality audio has listeners hitting the back button in no time. First impressions never get a second chance in the world of podcasting. Distortion, robotic speech, and dropouts have always been the bugbear of remote interviews. It doesn't have to be that way. Zencastr promises to record remote guests in studio-quality audio. It all starts by sending him, her, or them, a simple link.
How Zencastr Works
The podcaster presses the Zencastr record button when everyone's ready to roll. Zencastr records all speakers separately. Each audio file streams to your chosen cloud storage option like Dropbox. The podcaster then collects the individual files once the interview is over. That's it. All high-quality recordings are ready for editing. Best of all, you can record your first episode for free.
Zencastr Pricing Options
The Professional payment plan is attractive, and there's a free option called Hobbyist. The latter gives you 8 hours of recording per month with up to two guests. The Pro Plan costs $20/month and offers unlimited recordings and guests. There's also a Live Editing Soundboard and an option to record in either MP3 or 16-bit 44.1k WAV. The Pro plan also offers a 14-day free trial.
Cons: The paid option is quite expensive unless you do a lot of interviews each month. Note too that there are no content publishing or hosting tools included in the price.
View Zencastr Pricing Plans here.