8 Best Portable Audio Recorders of 2019
3D Insider is ad supported and earns money from clicks, commissions from sales, and other ways.
This guide looks at 8 of the best portable audio recorder options for this year. These are some of the current favorites among amateurs, prosumers, and professionals. The compact audio recorders of today are a far cry from those of yesteryear. The technology has advanced, as have the features, storage capacity, and sound quality. Don't skip this short intro if you're new to these devices.
Budget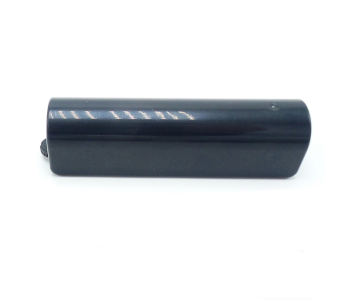 SOTA Small Digital Recorder
4.5/5.0
Recording Life: 2 weeks
Memory: 16GB
Easy to use, noise activated, time/date stamped, versatile.
Check Amazon
Best Value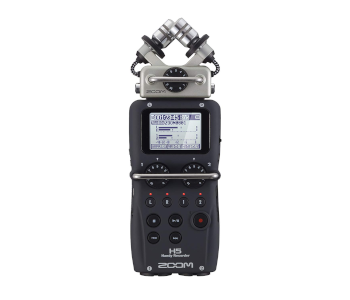 Zoom H5 Portable Recorder
4.7/5.0
Recording Life: 15+ hours
Memory: 32GB
SD Card, real display, XLR/TRS connectors, headphone output.
Check Amazon
Top Pick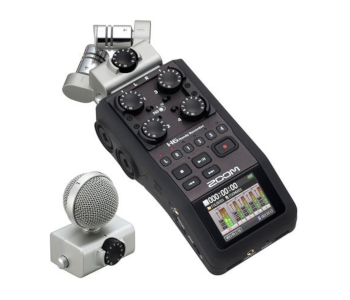 Zoom H6 Portable Recorder
4.9/5.0
Recording Life: 20 hours
Memory: 128GB
Exceptional sound, reliable, durable construction, pad switches, color display.
Check Amazon
Portable Audio Recorders Defined
Portable—in this regard—means handheld, usually digital, devices that are ready to use on the go. You can switch them on anytime to record quality audio that far exceeds built-in mics. Applications may include musical performances, podcasts, casual conversation, note-taking, interviews, and lectures, etc. And don't let the limitations of a weak mic ruin an otherwise superb piece of video.
Recording audio on a separate device is known as "double-system" shooting. Below is a basic breakdown of the kinds of features and functions found in these all-in-one devices:
Highly portable/pocketable
Simple to use
Supercharged sound
Produce superior, pro-quality audio
Stereo recording
High-performing, versatile built-in mic(s)
Intuitive interface
Long recording times
Rechargeable batteries
Massive storage options
The next section looks further at the benefits a portable recorder has over fixed microphones.
Portable Audio Recorder Vs. Microphones
Portable audio recorders are much more versatile than both internal and external mics. The built-in ones can't even compete when it comes to sound quality. Most audio recorders have audio inputs. They're invaluable if you want to record live performances and quality video. Extra inputs allow you to record separate tracks that you can mix later. High-end recorders even have interchangeable capsules.
Some audio recorders provide quality control for compressed MP3 and uncompressed WAV files. The former is useful if you're out in the field and get short on storage. Attached wires can restrict external mics, but audio recorders don't have those constraints. You can set your phone or camera in a fixed position to film, and then place the portable recorder(s) wherever it needs to be for best effects.
Needs and Expectations
The best way to make better buying decisions is to write down your needs and expectations. Try to think about future requirements as well as current. Here are some essential buying considerations:
Set a maximum budget
What do you want the audio recorder for, specifically?
Do you need multiple audio tracks (channels)?
Check the internal memory capacity
What features do you need (see below)?
Internal or external mic?
Think about any useful accessories
Features and Functions Matter
Required or desired features can cover many areas. Think about the size and weight of the device. PLus, LCD screens, menu options, filters, special effects, playback options, and interchangeable mics, etc. Maybe you want to attach the recorder to a DSLR or mount it on a tripod? Don't worry if things don't make a lot of sense right now. You'll develop a better understanding as you read the reviews.
About My 'Best Portable Audio Recorder' Guide
Portable audio recorders vary between products. That includes size, shape, quality, capability, and price. This guide reviews 8 of the current favorites for this year. I've included products for all budgets from less than 50 dollars up to several hundred. This shortlist is the outcome of extensive research. That included personal thoughts, user feedback, and opinions from industry experts.
The first three reviews are the Editor's Choice for Best Budget, Value, and Top Choice. The table below shows the order of these products as they appear on the page.
Portable Audio Recorders Comparison Table
1. SOTA Surveillance Small Recorder | Best Budget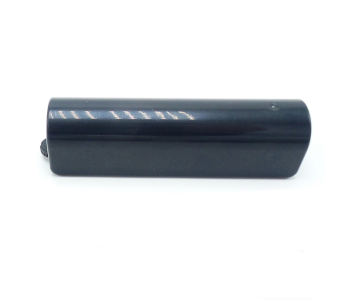 View on Amazon
Editor's Rating: 4.5/5
The Editor's Best Budget pick goes to a small digital voice-activated recorder (VAR). It's the USR-500 by SOTA Surveillance, and there are a lot of features packed into this tiny product.
Best feature 1: Incredible 150 day standby
Best feature 2: Massive storage capacity
Plus points: Easy to use, noise activated, time/date stamped, versatile, USB power bank
Minus points: Average mic, occasional clicking sound with some devices
USR-500 Small Voice Recorder Highlights
It's hard to comprehend the power and potential packed into this tiny portable audio recorder. The 150 hours standby is impressive enough, but there's more. It has the battery power to record for up to 2 weeks continuously. It's also activated, so when there's zero noise, the USR-500 goes to sleep to conserve its energy. Also, every recording you make as a date and time stamp on it.
Using the USR-500 Digital Audio Recorder
The USR-500 is so easy to use and impossible to mishandle. Even when set to record, nothing happens until it hears sound. Or, there's a setting for continuous recording whether there's sound at the time or not. It's dead easy to monitor remaining power too. There are 4 tiny LED indicators, and each one represents 25% of battery life. The LEDs timeout after a few seconds to conserve energy.
This tiny recorder is so powerful it can record conversations from pockets. It also picks up clear audio from over 30ft (10m) away. You can set it on Voice Activation Mode and forget about it. The USR-500 then wakes up and starts to record the moment it hears sound. Another neat feature is the built-in magnetic mounting strip. It's also removable if you don't want it.
Listen to Your Recordings
There are a couple of ways to playback recordings, both of them simple. One is to connect the USR-500 professional-grade recorder to a computer's USB port. The other is to listen to the audio files on Android devices using the included OTG (On-The-Go) cable. Users can save all recordings to computer hard drives or removable storage media.
The Not So Good
Audio recording is clear but not to podcast quality because it's not that kind of device. Some users report an occasional soft clicking too. The audio is still perfectly listenable, but it's a tad annoying.
Tech Specs
Brand: SOTA Surveillance
Hours of Operation: 575
USB Memory: 16GB
Battery: 3.7V, 3,000mAh Li-ion
Battery Life (Continuous): 14 days
File Format(s): MP3
Recording Files: 9,999
Storage Mode: Internal
Dimensions: 5.2 x 3.6 x 1.2"
Product Weight: 3.84 oz.
The Pros
Easy to use
Discrete audio recorder
Magnetic mounting strip
Computer USB connectivity
Android compatible w/ OTG
150 day standby time
576 hrs. (16GB) storage capacity
Noise activated feature
Continuous recording feature
Time/date stamped
LED status indicators
Long-range recording
The Cons
Average mic quality
Reports of occasional clicking sound (some users only)
2. Zoom H5 Four-Track Portable Recorder | Best Value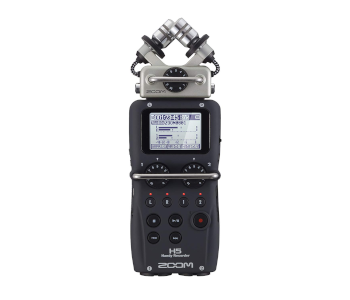 View on Amazon
Editor's Rating: 4.7/5
The Zoom H5 is a four-track portable audio recorder and our Best Value pick. It's a sophisticated tool that can use any of Zoom's family of interchangeable recording capsules.
Best feature 1: Highly sophisticated portable recording tool
Best feature 2: Interchangeable recording capsules
Plus points: SD Card, real display, XLR/TRS connectors, headphone output, built-in speaker
Minus points: Bulky for a portable recorder, eats batteries
Zoom H5 Four-Track Recorder Highlights
The recording capsules are as easy to swap as the interchangeable lenses of a camera. But what's the advantage of different microphones? Well, situations change and therefore benefit from different mics and recording methods. The H5 accepts SD cards up to 32GB and saves in a variety of WAV and MP3 formats. That includes high-res files up to 24-bit 96K.
A sizeable rear display shows data such as playback and recording levels. At the bottom of the H5 are two XLR/TRS combo connectors. These connectors are used to attach line-level devices, external mics, and musical instruments. Each input has a dedicated 20dB pad, Gain control, and Phantom power. The headphone output and volume control allows for private monitoring. There's also a built-in speaker.
H5 Additional Features
Other useful features include a carrying strap clip and a tripod mount. The H5 also has a stereo line out with adjustable volume, used to send data from the H5 to a video camera. And automatic time stamping makes it easy to locate audio files. Two AA batteries provide the device with 15+ hours of recording. Zoom's H5 Four-Track Recorder is a remarkable tool for location videography.
You can exploit the H5's full potential and even use it as an effective audio interface. Simply connect it to a computer or Apple iPad via USB. So, it's a versatile portable audio recorder that works in many ways for multiple applications. It's the perfect companion for musicians, videographers, journalists, and anyone who needs the freedom to be creative.
The Not So Good
The Zoom H5 is bulky for a portable recorder. That's because there's a lot going on due to its sophistication. It's robust, though, and still travel-friendly. Some will also carry various mic capsules around. It does include a carrying case, but there's no room for extras. The H5 recording time is an exaggeration. Thus, spare batteries are a must-have for those who record for extended periods.
Tech Specs
Brand: Zoom
Hours of Operation: 15+
Provided Microphone: XYH-5
USB Audio Interface IN/OUT: 4/2
Phantom Power: +12, +24, +48V
Battery: 2 x AA rechargeable
File Format(s): WAV, MP3
Storage Mode: SD/ SDHC Cards
Maximum Card Size: 32 GB
Number of Inputs: 2 (expandable to 4)
Dimensions: 9.1 x 3.4 x 6.6"
Product Weight: 28.8 oz.
The Pros
Highly sophisticated recorder
Versatile use
Interchangeable capsules
Sizeable rear display panel
XLR/TRS combo connectors
Headphone output w/ volume
Connects to computers & iPad
Stereo line out
Carrying strap clip
Tripod mount
Built-in speaker
The Cons
Bulky for a portable recorder
Eats batteries
3. Zoom H6 Portable Six-Track Recorder | Top Pick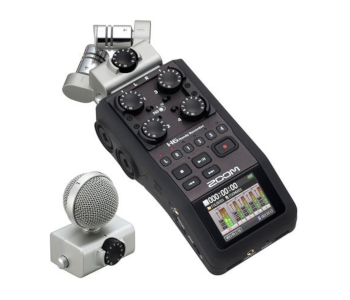 View on Amazon
Editor's Rating: 4.9/5
The Top Pick goes to another Zoom high-quality portable audio recorder. It's the company's H6 six-track deluxe bundle. The H6 is the most advanced portable recorder to date.
Best feature 1: Highly sophisticated, versatile recording device
Best feature 2: Easy to use
Plus points: Exceptional sound, reliable, durable construction, pad switches, color display
Minus points: Bulky with attachments connected
Zoom H6 Portable Recorder Highlights
There's much to love about the durable Zoom H6—the first-ever six-track portable recorder. It has exceptional recording quality and a remarkable feature set. This is the tool to own for videography, electronic news gathering and broadcast. And the H6 is super-easy to use despite its sophistication. Zoom designed this beauty so that it can easily attach to a DSLR camera or camera strap.
The 4 combo jacks enable users to connect line-level devices and microphones. Each input has a separate Gain Control, Pad Switch, and Phantom Power, in 3 voltages. Other welcome features include headphone monitoring and data transfer via the H6 USB port. Musicians can use the H6 as a multi-channel audio interface by connecting it to a computer, laptop, or tablet.
H6 Additional Features
The large, full-color front display shows lots of useful status data and gives direct access to menus. There are built-in effects to enhance audio files, i.e., compressor, low-cut filter, and limiter. Recording functions include an auto-record, pre-record, and backup. All files are automatically time-stamped. And the H6 portable audio recorder supports SD cards up to 128GB in a variety of file formats.
The Not So Good
The Zoom H6 goes from beautiful and compact to ugly and awkward with the cables attached. Headphones and wires can get in the way when accessing menus from the rear panel. It's unavoidable, but irritating all the same. Some users have minor complaints about various features. Still, these are personal rather than widespread criticisms.
Tech Specs
Brand: Zoom
Hours of Operation: 20
Battery: 4 x AA (rechargeable)
File Format(s): WAV, MPS (various)
Storage Mode: SD, SDHC, SDXC
Provided Microphones: XYH-6, MSH-6
Number of Inputs: 4 (expandable to 6)
Max SD Card Size: 128 GB
Dimensions: 3.1 x 1.9 x 6"
Product Weight: 9.9 oz.
The Pros
Sophisticated portable recorder
Versatile recording device
Reliable product
Durable construction
Easy to use
Exceptional sound quality
Pad switches
Full-color top display
4 XLR combo jacks
Headphone monitoring
Multi-channel audio interface
The Cons
Bulky with cable attachments
4. TENSAFEE 32GB Digital HD Audio Recorder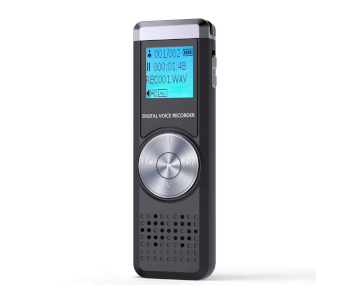 View on Amazon
Editor's Rating: 4.8/5
The TENSAFEE is the cheapest portable digital audio recorder on this page, but it's a decent tool. This device sells quite well and enjoys encouraging feedback from those who buy it.
Best feature 1: Stores up to 2240 hours of recording data
Best feature 2: 30 of hours continuous recording on a single charge
Plus points: Compact design, voice-activated, clear audio, 32GB memory, USB, multi-function
Minus points: Poor instructions, can't expand memory capacity
TENSAFEE Digital Voice Recorder Highlights
This multifunction Dictaphone is an excellent value multipurpose gadget. It's worth noting that the TENSAFEE Digital HD Audio Recorder is tiny at only 3.2 x 1". It's not much larger than a stick of lip paint. That's perfect if you want a small, easy-to-conceal recorder. It's not so suitable for folks with large hands or big fingers. Keep reading if the miniature size appeals to you.
Feature Packed Affordability
There's a lot packed into this tiny portable audio recorder. It can store 32GB of memory which equates to 2240 hours of recorded files. You can activate it by voice command and record sound from as far away as 35ft. It's possible to playback via the built-in speaker and even use it as an MP3 player. The built-in battery lets you charge from a wall charger or via computer's USB port.
One-button recording adds to the simplicity of this handy Dictaphone. Other features are HQ recording, automatic save, and A–B repeat play. All this for less than 35 dollars (at the time of writing).
The Not So Good
Don't read the manual—that's my advice. It's poorly written and confusing, especially for novice users. The font size is also painfully small. Look for a how-to video on YouTube instead. The storage is built-in, and there's no way to expand the memory capacity with an SD card. Still, it's easy to transfer the files from the device to computer to free up space.
Tech Specs
Brand: TENSAFEE
Hours of Operation: 30
Battery: Built-in 3.7V, 400mA lithium
File Format(s): MP3/WMA/WAV
Storage Mode: Built-in, 32GB
Dimensions: 3.2 x 1.1 x 0.5"
Product Weight: 1.92 oz.
The Pros
Stores up to 2240 hours of data
30 hours continuous recording
Small, compact design
Multi-function capability
Voice-activated
Clear audio
Doubles as an MP3 player
Large storage capacity
USB & wall charging
The Cons
Scant instructions, tiny font
Can't expand memory
5. Sony Stereo ICD-PX470 Digital Voice Recorder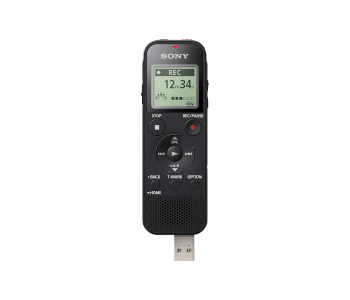 View on Amazon
Editor's Rating: 4.6/5
The ICD-PX470 is a quality, portable digital voice recorder by Sony. It's small, compact, and feels comfortable to hold. It's incredibly easy to use and provides up to 50 hours of recording time.
Best feature 1: Small and comfortable ergonomic design
Best feature 2: Intuitive layout
Plus points: 50 hours, USB, expandable memory, adjustable range, auto voice recording
Minus points: Cheap ON/Off button, learning curve for first-time users
Sony Stereo Digital Voice Recorder Highlights
Sony's ICD-PX470 Stereo Digital Voice Recorder takes 2 AAA batteries (included). They give up to 55 hours on a single charge. A USB port allows for fast file transfers between the device and a computer. The ICD-PX470 has 4GB of built-in memory that's expandable by 32GB using a MicroSD card. The mic has a convenient adjustable range used to zoom in or out for the best audio.
Another interesting feature is the Auto Voice Recording. Once activated, it optimizes the audio capture settings for precise vocal frequencies. That results in optimal recording with zero user effort. The Transcription Playback Mode is also worth mention. It lets you fast-forward or rewind an audio track with speed and ease. Or, you can create cue points to make finding places in the files even easier.
The Not So Good
The spring-loaded ON/OFF button seems cheap and vulnerable and feels out of place with the device. The Sony ICD-PX470 instructions are clear, but there's still quite a lot to figure out. Those new to this type of recorder may find the learning curve a little steep at the start. Everything will be much clearer for those who allow some time to get familiar with the menu system.
Tech Specs
Brand: Sony
Hours of Operation: 55
Battery: 2 x AAA
File Format(s): Linear PCM/MP3
Storage Mode: Built-in/MicroSD
Storage Capacity Built-in: 4GB
Storage Capacity Expandable: 32Gb
Dimensions: 1.7 x 0.6 x 2.7"
Product Weight: 6.4 oz.
The Pros
Comfortable ergonomic design
Compact and portable
Intuitive layout
50 hours per single charge
USB connectivity
Expandable memory
Adjustable range
Auto voice recording
Transcription playback
Cue points for fast search
Calendar Search
Two file formats
The Cons
Cheap ON/Off button
Learning curve for newbies
6. Tascam Stereo DR-05 X Digital Audio Recorder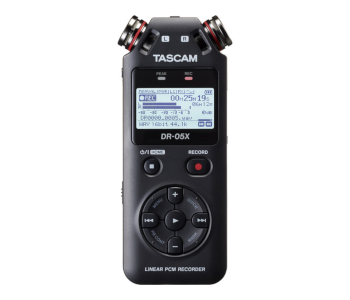 View on BH
Editor's Rating: 4.5/5
Tascam's DR-05X is a handheld stereo digital audio recorder and a USB Audio Interface. Some say it sets the new standard in mid-range handheld recorders, but are they right? Let's take a look.
Best feature 1: Compact, portable multi-function recorder
Best feature 2: Omni mic, clean, clear audio
Plus points: Works as a USB mic, built-in audio enhancements, massive storage
Minus points: Complicated for new users, mediocre recording time
Tascam Stereo DR-05X Recorder Highlights
Need an easy-to-use digital audio recorder? Consider the versatile DR-05X for speech, recording live music, and sound effects. You can hold it, place it on a stand, or mount it onto a camera. Tascam's DR-05X can capture 2 tracks of quality audio without the need for an external mic. And the onboard omnidirectional microphone picks up clean, clear, professional sound every time.
The DR-05X Home Studio
Connect this audio device to a computer USB port, and you have a USB microphone. That means you can use it for live streaming, voiceovers, podcasts, and recording demos, etc. It's 100% plug-n-play, which means there are no drivers to install or complicated set up to do. Tascam designed its DR-05X for handheld or tripod use so that operators can choose whatever works best for them.
This quality digital audio recorder gets its power from batteries, USB, or via an AC adapter. It supports MicroSDXC 128GB cards that can hold 192 hours of stereo recording. For 320kbps MP3 files, the card can record an incredible 896 hours of data. Other standout features include 10-Language support, an Auto Tone Function, and Auto Recording.
The Not So Good
The DR-05X is an upgrade of the DR-05. Those who make the swap find everything straightforward. Some first-time users may find the interface complicated, though. My advice is to look for online video tutorials whenever written instructions or product features get confusing. It can be a real timesaver. Operating time on a single charge is 17.5 hours which is far short of some rival audio recorders.
Tech Specs
Brand: Tascam
Hours of Operation (Alkaline): 17.5 hrs.
Hours of Operation (Ni-MH): 15.5 hrs.
Battery: 2 x AA
File Format(s): MP3, WAV
Storage Mode: MicroSD, Micro SDHC MicroSDXC cards
Channels: 2 stereo CH, 1 mono CH
Mic Polar Pattern: Omnidirectional, stereo
Inputs: 3.5mm stereo mini-jack
Outputs: 3.5mm stereo mini-jack
USB: 2.0 high-speed, Micro B-type
Dimensions: 7 x 5 x 2"
Product Weight: 11.2 oz.
The Pros
Compact, portable design
Multi-function recorder
Built-in quality Omni mic
Built-in speaker
Built-in audio enhancements
Extended Battery Life
Auto recording function
Overdubbing function
Clean, clear audio
Works as a USB mic
Huge storage capacity
3.5mm Mic/Line input
Multi-language support
The Cons
Complex for inexperienced users
7. Zoom H1n Handy Audio Recorder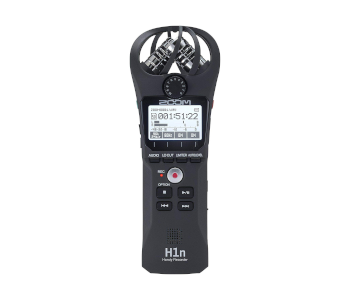 View on Amazon
Editor's Rating: 4.4/5
The Zoom H1n is an ultra-portable audio recorder with a streamlined body and protective mic cage. It lets you produce quality audio wherever you need it, be that indoors or out in the field.
Best feature 1: Pro-quality distortion-free recording
Best feature 2: Protective mic cage
Plus points: Ultra-portable, high-quality dual mics, on-touch controls, 1.2" display
Minus points: Cheap feel, no built-in rechargeable battery, power-hungry
Zoom H1n Handy Recorder Highlights
Zoom's H1n onboard limiter and lo-cut filter controls help to produce distortion-free audio. Another favorite feature is the Playback Speed Control. It lets users easily learn songs or transcribe interviews, etc., at a pace that suits them. This portable audio device also has a one-touch Speech Preset feature. That works by optimizing the H1n EQ for human conversation so that nothing gets lost in the dialogue.
Musicians get to benefit from the Zoom H1n from its ability to overdub tracks. Recording options include Pre-Record, Auto Record, and Self Timer. The device has a mic line input that's ideal for lavalier microphones. There is also a headphone output and volume control to monitor recordings. And the device's 1.2" monochromatic display makes it easy to read data even in bright sunlight.
The Not So Good
The H1n feels quite cheap and plasticky, but that doesn't detract from its functionality. Still, one would expect a better build quality for the price. The recorder is quite power-hungry too, and it doesn't have a built-in rechargeable battery. It does accept rechargeable AAs, so you can continue to record by swapping batteries. Also, removing the battery when not in use helps to extend its life.
Tech Specs
Brand: Zoom
Mic: Built-in stereo condenser 90°
Hours of Operation: 10
Battery: 1 x AA alkaline
File Format(s): WAV, MP3
Storage: MicroSD, SDHC up to 32GB
Max SPL: 120dB
Display: 1.25" monochrome LCD
Dimensions: 5.4 x 1 x 6.4"
Product Weight: 2.4 oz.
The Pros
Lightweight & ultra-portable
Distortion-free recording
Protective mic cage
High-quality dual mics
One-touch controls
Mic line input
Headphone output w/ volume
Bright LCD panel
Intuitive interface
MicroSD card slot
The Cons
Cheap, plasticky feel
Quite power-hungry
No built-in rechargeable battery
8. Roland Black High-Res Handheld Audio Recorder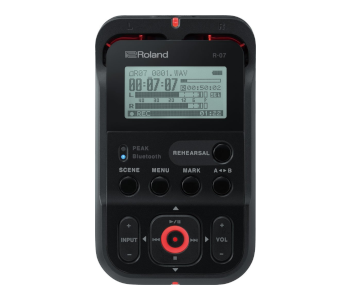 View on Amazon
Editor's Rating: 4.3/5
The last review goes to the Roland R-07-BK high-resolution, handheld audio recorder. It's a wireless tool that connects via Bluetooth to smartphones and other mobile devices.
Best feature 1: Integrated stereo microphones
Best feature 2: Lightweight, compact design
Plus points: Easy to use, Bluetooth control, one-touch templates, built-in speaker
Minus points: Slow to boot, slow file transfers
Roland Handheld Audio Recorder Highlights
Roland's R-07 packs some surprising recording features into its ultra-portable recorder. The device is easy-to-use, looks great, and sounds fantastic. Best of all is that it provides professional-sounding audio despite its beginner-friendly one-touch recording appeal. It's a handy recorder for writers and musicians who need to record ideas as they come into their head. It's also perfect for videographers.
The R-07's next-generation Bluetooth feature set gives users full wireless handling. That means you can control, monitor, and playback audio on any supported smart device. They include modern smartphones, Bluetooth speakers, and even smartwatches.
The Not So Good
The Roland R-07 is a little slow to boot, especially with a maximum 32GB card installed. File transfer—though reliable—can also be painfully slow, and is a common complaint.
Tech Specs
Brand: Roland
Hours of Operation: 15
Battery: 2 x AA
File Format(s): WAV, MP3
Storage Mode: MicroSD up to 32GB
Dimensions: 5 x 3.5 x 3"
Product Weight: 5.3 oz.
The Pros
Lightweight, compact design
Integrated stereo microphones
Easy to use
Bluetooth control
One-touch templates
Built-in speaker
Connects to smart devices
Comes in 3 colors
The Cons
Quite slow to boot
Slow file transfers