Print Circuit Boards With The The EX¹ Rapid 3D Printer
3D Insider is ad supported and earns money from clicks and other ways.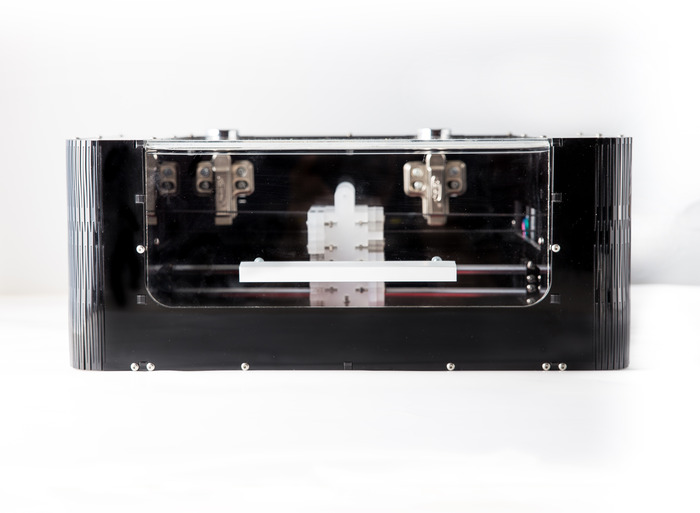 One day 3D printers may be able to print more 3D printers or fully fledged electronic devices. Cartesian Co's latest product is a step in the right direction with its ability to print circuit boards. The EX¹ layers silver nano particles onto a suitable surface to create a functioning circuit.
The process by which the EX¹ prints circuits is actually very simple. Two inkjet cartridges similar to the ones in your desktop printer print images on a substrate, but instead of ink they lay down two different chemicals. When these two chemicals mix, a reaction occurs to produce silver nano particles, leaving a silver image on the substrate.
Cartesian Co wants to break down the barriers to circuit board creation and the EX¹ is created just for that. The printer can create circuits on a number of materials you might not associate them with. Materials that have been successfully printed on include plastic (many types), glass, wood, ceramic, silicone and even fabric and paper. They are also developing coatings so almost any material can be used as a printing surface.
As well as making it easier to develop circuit boards, Cartesian Co has also developed a range of conductive glues that make assembly your circuit board as easy as finger painting.
"We want to change the way people think about electronics, the same way as 3D printers changed the way we think about making physical objects. Until now making circuits at home has been a frustrating and time-consuming process often involving lots of chemicals, but with the EX¹ you have the freedom to instantly test your ideas without the monotony of making a PCB by hand, the time spent wiring it on a breadboard or the days spent waiting to get your design back from a board house." said Isabella Stephens, a Cartesian Co-Founder.
The EX¹ has a total print area of 17.5 x 8cm (6.9 x 3.2in), which means you can print boards that are above the size of what you can design in the free version of Eagle. The whole thing weighs in at 6kg and is 43 X 32 X 17cm (17 x 12.6 x 6.7in) in dimensions.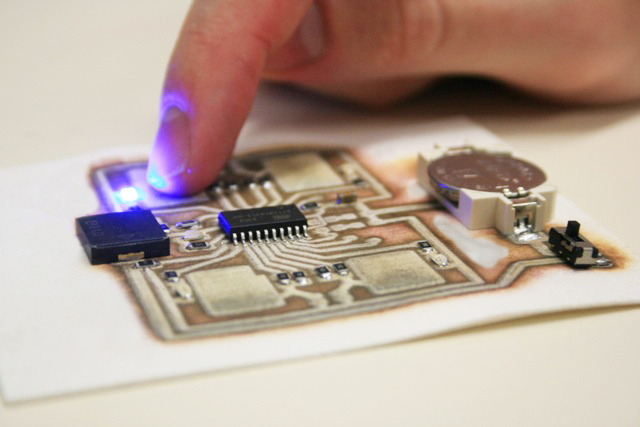 Ariel Briner, Co Founder and Head of Electrical Design at Cartesian, said: "There is a real barrier into the world of complex circuitry, and Cartesian Co. wants to make electronics accessible for the every day person – giving them the power to bring their ideas to life through creativity and experimentation. We've been thinking about how to design a printer that creates circuit boards for four years now and developed the EX¹ over the last 9 months, and we hope the Kickstarter community will feel as passionate about the project as we do".
Cartesian Co has already raised over $50,000 in funding in less than a day, smashing their goal of $30,000. You can still reserve an EX¹ for $1,499 with an estimated delivery of September 2014. Check out their Kickstarter page.
About Cartesian Co:
Cartesian Co. was founded in 2009 by Ariel, Isabella, John and Nick. Back then we were making PCB's by hand and just couldn't believe that personal fabrication had come so far but we were still making circuits the same way our parents did. So we set out to find a better way… but quickly realized that if a better solution existed we would already be using it. So we started experimenting with completely new ways to make circuits and came up with the process the EX¹ uses.
Warning; 3D printers should never be left unattended. They can pose a firesafety hazard.