Print Your Own Scale Model 4-8-8-4 Big Boy Locomotive
3D Insider is ad supported and earns money from clicks and other ways.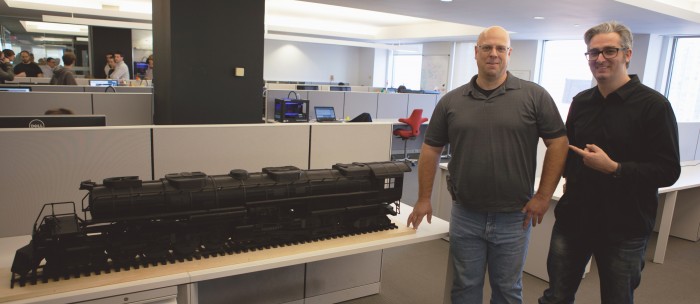 Union Pacific's 4-8-8-4 Big Boy, coal fired, steam locomotive was one of the largest steam locomotives ever produced and now you can print one yourself. The six foot long 3D printed model was created and assembled by Paul Fischer of Maryland, USA who spent between 700 and 800 hours drafting and another 1,000 hours 3D printing the locomotive on a MakerBot Replicator 2.
During the late 1930's, Union Pacific enlisted the help of their "Department of Research and Mechanical Standards" (DoRMS) to design a locomotive that could pull a 3600 ton train unassisted over the 1.14% grade of the Wahsatch.  The locomotive was manufactured between 1941 and 1944 and was operated by the Union Pacific Railroad until 1959. The Big Boy fleet totalled twenty five locomotives that were used primarily in the Wyoming Division to haul freight over the Wasatch range between Green River, Wyoming and Ogden, Utah4 wheel arrangement.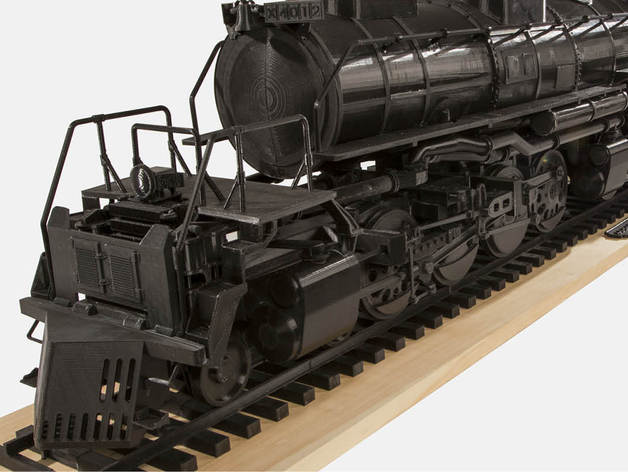 Paul Fischer recreated the Big Boy in SolidWorks and then used his Maker Bot Replicator 2 to print the whole thing. "From what it looks like on the outside, I made it as close to the original as possible," says Fischer.
The massive printed locomotive required 16 rolls of MakerBot True Black PLA filament and two 2-oz  tubes of Zap super glue to produce. "In the middle of the night I would hear the printer stop, and I would get up and start a new build." said Fisher.

Fischer has already used his skills to recreate a number of German World War II tanks, including the infamous King Tiger. He decided he wanted to undertake a more ambitious task and then ordered a copy of the original blueprints Union Pacific used back in the 1940's.
If you're an experienced model maker or you just want to have a go at building one, the 3D files for the Big Boy can be found on Thingiverse. It is worth noting that the project is not for the faint of heart or those who have limited time.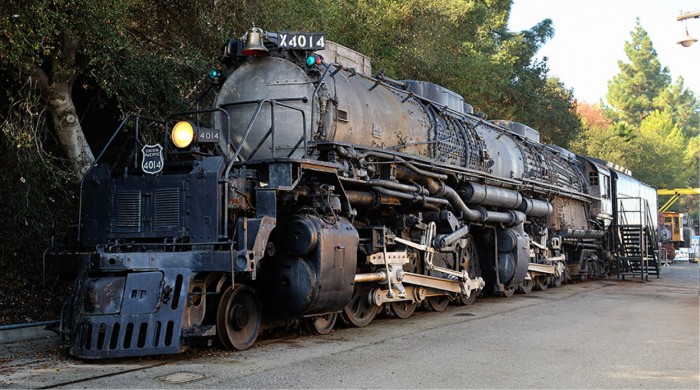 Warning; 3D printers should never be left unattended. They can pose a firesafety hazard.