Printer Black Friday 2019 Deals from HP, Canon, and Epson
3D Insider is ad supported and earns money from clicks, commissions from sales, and other ways.
We all need to print stuff out. Whether we are at work or at home, printing is something that we all need to do. The rise of the internet and the digital age may have reduced our printing requirements in a small way, but printing still is something we all do.
There is a wide range of printers that are available in the market these days. Wireless printers seem to be the popular choice these days. Modern printers don't just print your documents. They also scan, photocopy, and fax documents.
The main metrics to watch for are printing speed and the page volume that the printer can hold. You can get printers that use ink cartridges or you can find a model that uses refillable ink bottles. Some advanced printers also have touch screens that allow you to control the settings and give commands to the printer.
Printers can cost as little as $50 or as high as $400, and sometimes even more. Hence, they can be high-value items that can cost you a lot of money. You can take advantage of this year's Black Friday deals and buy an excellent printer for a significantly discounted price.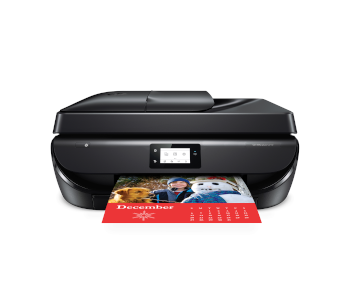 HP OfficeJet 5212
Original Price: $129
Black Friday Price: $39
The HP OfficeJet 5212 is a decent mid-range printer that can output 10 pages per minute. It is decent for home or office use. The printer has wireless connectivity and can print 2-sided as well. You can also scan, photocopy, or fax using the OfficeJet 5212.
This printer has a touch screen that allows you to operate and set up the printer. Borderless printing allows you to print photographs quite easily with this printer. One downside with the OfficeJet 5212 is that you have to use expensive ink cartridges when your ink runs out.
But, you can pick up this system for only $39, which is a massive discount on the original price of $129. This Black Friday special is available on Walmart's website. Just click on the discounted price above to visit the product page.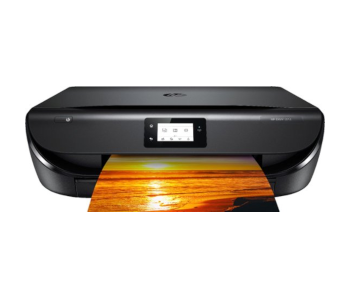 HP Envy 5014 with $10 worth instant ink
Original Price: $120
Black Friday Price: $30
The HP Envy 5014 is a mid-range value purchase. It uses low-priced ink cartridges that keep costs under control. Performance-wise, it is quite strong and can print 10 pages per minute. The Envy 5014 is Wi-Fi enabled and can be operated wirelessly.
The loading tray has a capacity of 100 sheets. The print resolution in color is 4800 X 1200 dpi and for black-and-white, it is 1200 X 1200 dpi.
The HP Envy 5014 is available on a deal for only $30, which is a quarter of its $120 original price. As part of this Black Friday deal, you not only get the printer but also $10 worth of ink.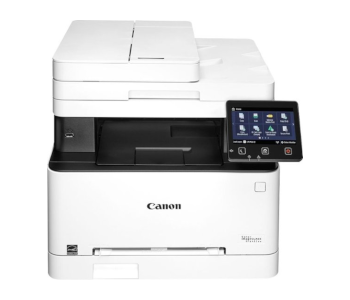 Canon imageCLASS MF642Cdw
Original Price: $350
Black Friday Price: $170
The Canon imageCLASS MF642Cdw is a premium-range printer. It has a large 5-inch touch LCD display that allows you to operate the printer with ease. The imageCLASS MF642Cdw can print 22 pages per minute. It can hold 250 pages in volume.
This printer is a laser-based system. So, if you are planning to print in large volumes, then this system is right for your purpose. This Canon printer has wireless connectivity and allows you to print from your phone. You can even pair your iPhone or iPad to this device.
The print quality for this advanced system is quite good at 600 dpi. The MF642Cdw does use cartridges, so replacing them can be somewhat expensive. But, with high print volumes, the cost gets spread out quite a bit.
Best Buy is running a very attractive Black Friday deal on this printer. You can get one for less than half price at $170. The original price is $350.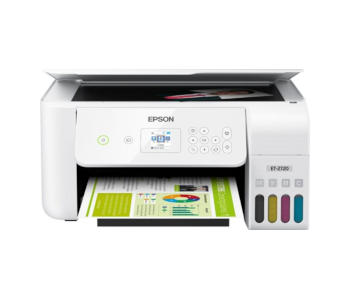 EPSON EcoTank ET-2720
Original Price: $250
Black Friday Price: $150
If you don't like purchasing expensive ink cartridges, then the EPSON EcoTank ET-2720 is the printer that you should check out. It uses dye-based inks which can be refilled very easily. There are 4 different colored inks that need to be refilled by purchasing bottles which are a lot cheaper than cartridges.
The EPSON EcoTank ET-2720 has a decent set of features. It has a 1.4-inch touchscreen for setup and navigation. It can print 10 pages per minute and can load a paper volume of 100 sheets. The ET-2720 does have wireless connectivity and can also be used by the iPhone or the iPad for the AirPrint function.
The maximum resolution offered by this system is 5760 X 1440 dpi. It is a decent printer for home or small business use. It is also available at a significant discount over its original price of $250. You can get the Black Friday deal for just $150.
There are plenty of other printers which are on sale this Black Friday. Some of these other deals which are worth exploring are:
HP LaserJet Pro M15A – $59 (was $89)
Canon Pixma TS3122 – $19 (was $44)
HP Deskjet 3639 All-in-One – $30 (was $80)
HP Deskjet 2680 – $20 (was $60)
Brother HL-L2370DW – $90 (was $130)