5 Best Professional Video Editing Software Picks for 2020
3D Insider is ad supported and earns money from clicks and other ways.
Filming all the footage needed to make a movie is just one step on a much larger journey. Not only do the pieces need to fit together logically, but the movie has to have a distinct visual identity and attract audiences with breathtaking effects. The dialogue should never be overshadowed by music, while a title screen as iconic as that of Star Wars can help make the movie into a classic.
Putting a movie together requires hard work, creativity, and the right video editing software. Professionals are very picky and slow to change industry standards, which explains why only a few select programs are considered good enough. Such a program needs to be a catch-all solution to media organization, editing, audio and visual effects, and titling. It needs to accept numerous media file types, including formats the general public rarely uses. It has to make putting a movie easier while never stifling creativity.
There are many contenders, but only five can be counted as the five best professional editing software solutions today. Any one of them has the power and versatility needed to produce a cinematic masterpiece. Whether you're a fresh graduate or a seasoned editor with several feature films under her belt, these are the tools you can depend on to support and hone your video editing chops for years to come.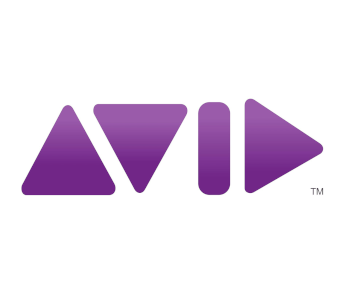 Media Composer is the most highly-regarded professional video editing program on the planet. Even though the influence of Final Cut Pro and Premiere Pro has grown in recent times, Avid is still the go-to solution for professionals in the filmmaking and TV industries. The depth and scale of its capabilities are phenomenal. At the same time, you're given limitless freedom in tailoring the interface to your liking. Media Composer takes long to master, but it's the program to get used to if you're interested in a video editing career.
Overview of Features
You'll realize that Media composer is on a level of its own once you start importing media for your first project. It supports industry formats like MXF OP1a and lets you transcode footage onto a computer directly from a tape deck. You can work with files stored on camcorder drives, SD cards, external disks, and much more with or without backing them up. Selected files go inside project bins, sets of folders that contain all the media needed for a specific project. These bins can get large, so Media Composer employs a useful mapping tool that helps you visualize the bin's contents and find the files you're after quickly.
The 2019 version of Media Composer introduced a shift in interface design from floating windows to panels. It still looks like a traditional NLE in its basic form, but panels add more flexibility. Adding new or resizing existing ones causes other panels to adapt their shape without overlapping or creating confusion automatically. However, you can still create floating windows, change the font size, and micromanage the interface to streamline your workflow.
You'll love Media Composer if you produce content from multiple angles as it has the most comprehensive set of multicam features out there. Syncing footage based on waveforms or the audio is intuitive and precise. Best of all, there's no need to have all the files from every camera right away – you can start editing now and add new footage as it becomes available.
The editing options are too numerous to list. In short, Media Composer offers a myriad of audio editing, color grading, and titling tools that let you shape a video in any way imaginable. There's support for 32-bit color, the ability to change audio sample rates, clip stabilization and time-warps, and so much more.
Avid is getting with the times and starting to cater to individual creators as well as large studios. It's never been a better time to start using Media Composer as a solo creator. There's a free version that lets you learn the basics along with reasonably-priced yearly and monthly payment options for the full software license. On the other hand, studios can look forward to more collaboration options like designating roles and levels of access to different tiers of artists. The new Avid Engine can also utilize multiple computers and offload resource-intensive tasks to them, letting you concentrate on the next editing step.
What We Didn't Like
Media Composer is by far the most resource-intensive program on the list. You'll need a powerful video editing PC or the latest Mac Pro for acceptable rendering times and minimal hang-ups. Even so, the program does occasionally experience crashes and can slow down to a crawl.
Pros
Outstanding video editing capabilities
Meticulous customization and collaboration options
Industry-leading media organization and format support
Used by the vast majority of industry pros
Cons
Very resource-intensive
Prone to crashing and hang-ups even on the most advanced hardware
Pricing
$23.99/month annually
One-time payment of $239/year
$34.99 on a per-month basis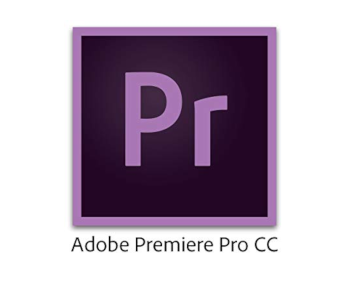 Adobe's Premiere Pro is a comprehensive video editing program that's massively popular among prosumers and has been making waves in the professional landscape as well. The reasons for this are plenty; Premiere Pro is flexible, has excellent organization tools, and emphasizes collaboration that streamlines studio work. Add some of the best color correction and VFX tools, and you've got a well-rounded solution for any kind of professional project.
Overview of Features
Premiere Pro CC greets you with a straightforward screen that doesn't hint at the program's complexity. Here you can choose to create a new project, resume an existing one, or pay a visit to Adobe's extensive online repository of stock footage. The program has one of the best media selection tools on the market. It's easy to organize pictures, audio, and video into project bins, and you can do preliminary editing like selecting in and out points before you add anything to the timeline. There's also an extensive marker system that serves as an effective reminder and comment tool.
The main interface consists of two preview windows, a timeline, and an asset library. These can be rearranged, scaled, or removed altogether as you see fit. Older Premiere Pro Versions had a cluttered layout with lots of buttons. This has since been streamlined to better work with a shortcut-oriented workflow, but any action you perform with the keyboard also has an icon you can bring to the forefront.
Premiere Pro doesn't have many transitions, but the ones on offer look classy and right at home in a movie intended for the big screen. Effects are a different matter. Many creation options that were previously exclusive to After Effects are now a core part of Premiere Pro, allowing you to create stunning visuals without extra cost. Color grading is exceptional, thanks to the Lumetri color tools. These not only let you customize every aspect of color and light, but you can do so using keyframes and masks.
Premiere Pro CC excels at multicam support. As long as your computer can handle it, there's no limit to the number of camera angles a project is able to utilize. Titles are given special care too. You may import subtitles in different formats, choose among dozens of fonts, and even edit specific properties like kerning and shadows.
Premiere Pro CC is appealing to professional studios because of its emphasis on collaboration. You can save any project either locally or upload it to the Creative cloud for other members of the team to use. Project managers may assign roles and give varying degrees of access to team members. There's even an internal chat function that eliminates the need for other programs.
What's Bad About It?
While powerful, Adobe Premiere Pro CC is incomplete. That's because of Adobe's modular approach that pushes creators to invest in the entire Creative Cloud. That's irrelevant from a financial standpoint for professionals and studios, but it does mean that you have to learn to work with Audition, After Effects, Photoshop, and other programs to get the most out of Premiere Pro.
Pros
Has excellent collaboration tools
Comprehensive media organization options
Exceptional color grading, titling, and audio editing tools
Supports unlimited camera angles and diverse video formats
Cons
Requires the support of other Creative Cloud programs to be used to the fullest
Pricing
$20.99/month or a one-time payment of $239.88 if paid for annually
$32.99/month on a per-month basis
$52.99/month or a one-time fee of $599.88 yearly for the whole Creative Cloud suite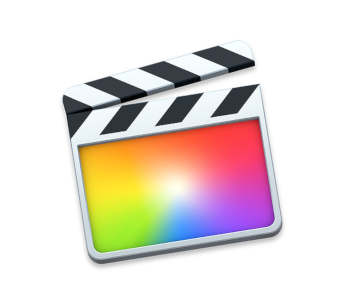 Final Cut Pro is the go-to professional video editor on the Mac. It already has several blockbusters under its belt and is becoming even more appealing to big studios thanks to its unconventional yet intuitive approach to editing. Final Cut Pro X boasts exceptional file organization, has a slew of effects and transitions, and its color correction options have improved by leaps & bounds in a short while. Best of all, it synergizes wonderfully with Apple hardware. That means less crashing and reduced render times.
Overview of Features
Final Cut Pro X is similar to leading photo editors when it comes to library organization. Imported media can be rated, tagged, and backed up to libraries you may use for multiple projects. The software will even automatically recognize faces and group clips by shot type. The resulting libraries contain folders for wide shots, close-ups, etc., that are logically organized and easy to find. You may trim clips beforehand, fix audio issues, or analyze the color balance at this stage as well.
There isn't much to be said about the interface a pro editor wouldn't expect, until you get to the magnetic timeline, that is. Dragging clips onto it never leaves empty spaces, and moving a clip in an established sequence causes everything to the right of it to move as well. Timeline management is further enhanced by Roles, Auditions, and Compound Clips.
Roles help categorize media into music, dialogue, B-roll, and more and are color-coded. Auditions are useful when you have multiple takes of a scene you want to keep in mind without cluttering up the timeline. They connect to a clip that's already on it and expand as needed. Compound Clips are even more useful. They consist of clips as well as the filters and other effects you apply to them. Moving a clip will also relocate the linked enhancements and save you a ton of work.
Final Cut Pro X has an exhaustive set of visual and audio effects. These include three times as many transitions as Premiere Pro, access to LUTs, and numerous filters. Grading is intricate and powerful thanks to color wheels, and the chromakeying tool doe s an excellent job even when the scene isn't lit well. Tinkering with audio lets you reduce noise and hum, sync audio from multiple sources, or add hundreds of sound effects.
Compatibility is another of Final Cut Pro's strengths. It seamlessly makes use of the MacBook Touchbar, changing its controls as you're working on different editing stages. Editing on an iPhone or iPad is supported, as is turning that iPad into a secondary display. You can also playback files to Apple TVs or external recorders to see what the movie will look like to an audience.
Are There Drawbacks?
Final Cut Pro X is a Mac exclusive. It's also focused more on solo creators as no robust file-sharing or communication is in place without resorting to third-party solutions. The magnetic timeline is a bold innovation many editors of all levels will embrace. However, it might take time and convincing for it to gain traction in an industry firmly entrenched in the non-linear editing mindset.
Pros
Outstanding file organization system
Innovative approach to editing thanks to the magnetic timeline
Superb stability and good redeeming times
Takes full advantage of all newer Apple hardware and many external recorders
Cons
Exclusive to Mac users
Magnetic timeline offers a unique approach some professionals won't appreciate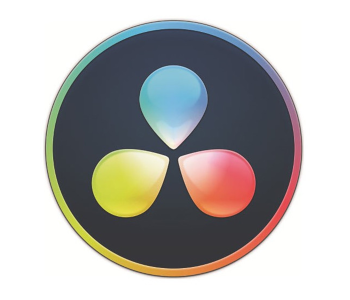 Even long-term Media Composer users often roundtrip to Blackmagic's DaVinci Resolve as it boasts the most sophisticated color grading tools on the market. However, DaVinci Resolve has shaped up to become one of the most well-rounded editors with an emphasis on a streamlined workflow and cross-platform compatibility. Best of all, the free version has few limitations and will help you decide whether DaVinci Resolve is the right tool for you with no risk involved.
Overview of Features
While DaVinci Resolve conforms to most NLE standards, it makes the editing process by introducing a workspace for each natural step of the editing process. Each step from importing to finished movie delivery is assigned a separate ta, and you can return to previous stages for additional corrections at any point.
You begin by assigning media to projects. Choosing clips to populate the timeline is straightforward. You can see them from an expanded media view window or drag files from a browser directly onto the timeline. Organization isn't as sophisticated as in Final Cut Pro, but media can be grouped into folders and bins.
DaVinci Resolve has a detailed editing workspace, but what sets it apart from other software on review is the simplified Cut tab. Here you can perform basic edits like trimming or splitting, add a small selection of transitions or effects, and apply limited color correction. There's also quick access to frequently-used export options. All of this makes editing news broadcasts and other projects that need few alterations much faster.
The Edit tab is more detailed and contains preview windows for the source material and end result. There's an inspector that lets you crop or move the footage around, a precise keyframing tool, and a library containing all the transitions and effects you've applied so far.
DaVinci Resolve is best known for its superior color grading tools. Color grading is node-based and endlessly flexible. You can add filters, LUTS, RGB and hue curves, or color charts. The results apply to the whole screen, but you may set up keyframes or masks to limit their effects. There's even a 3D motion tracking tool that makes sure moving objects retain their color properties without manual frame-by-frame input.
Pros aren't immune from struggling to match the looks of multiple cameras. DaVinci Resolve intuitively solves this during export. You select which cameras the footage was shot with and whether you're publishing the video for broadcast purposes or online. DaVinci Resolve now supports Frame IO, an online platform where you can publish and annotate the timeline for others in your team to view.
What We Didn't Like
The interface isn't as intuitive as that on other editors. Many features are tucked away inside long lists, and customization is limited to resizing individual elements. Node-based editing isn't unheard of, but it's an approach not all professionals will want to switch adopt.
Pros
Comes with the finest color grading tools on the market
Free version has few limitations
Cut tab noticeably speeds up mundane editing tasks
Decent collaboration tools
Cons
Working with nodes isn't for everyone
Not as intuitive as its competition
Pricing
Basic version is free
$299.99 for the Studio version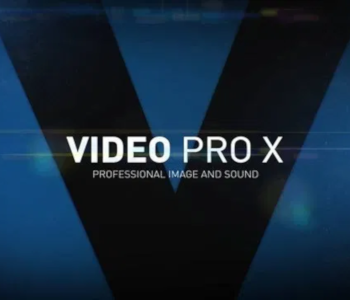 You might know Magix for its world-class audio editing software, but their professional video editor doesn't trail far behind Video Pro X is a versatile, streamlined program capable of handling anything from your vacation blurbs to broadcast-quality footage with equal ease. It has one of the most user-friendly interfaces around, doesn't cost much compared to other pro-level solutions, and doesn't take long to transition to from other non-linear editors.
Overview of Features
Video Pro X blends the simplicity of its design with a multitude of options. You'll encounter this as soon as you start a new project and are greeted with a clean interface on the one hand, along with numerous import options and settings on the other. You're asked to specify the framerate and output, but that has no bearing on the input files. Video Pro X can take 360-degree clips, GIFs, and QuickTime videos, among others, and create a seamless movie out of them without prior conversion.
The interface is dark and simplistic, with a large timeline at the bottom, two preview windows to the left, and a tabbed control panel to the right. Resizing and positioning them works similarly to Media Composer's panels as space is used up fully while windows scale dynamically. You can easily toggle parts of the interface to fullscreen and move them over to secondary monitors for a cleaner look. Video Pro X's keyboard shortcuts are fully customizable, which eliminates the need to relearn the layout if you're switching from another NLE.
The timeline has room for 100 tracks and is intuitive to use thanks to a toolbar above it. A recent version of Video Pro X also added a gap removal function that gets rid of missing frames and ensures continuous playback. Conversely, you can overlap two clips to create a transition window and drag one of the dozens of available transitions for it to take effect.
Speaking of effects, there's an overwhelming number of them grouped into categories you select from the eponymous tab. You can use LUTs or numerous color settings to enhance the video's look or play around with masks & chromakeying. Animating lower thirds or titles to suit your style is easy too, and that's just scratching the surface.
Video Pro X works with 3D and 360 videos and supports nine cameras in its multicam workflow. It also has one of the most comprehensive audio editing tools with access to lots of effects, in-depth equalization, and support for VST plugins.
The software shines once it's time to export a video thanks to extensive authoring tools. There's everything from uploading a video straight to YouTube or Vimeo to authoring a Blu-ray or AVCHD disc.
What's Bad About It?
Video Pro X is only available for PC. Magix is touting the new Infusion engine as a means of speeding up certain operations by a factor of eight. Even so, rendering times remain slower than many of Video Pro X's competitors.
Pros
Simple yet completely customizable user interface
Streamlined and intuitive workflow
Supports many input formats and has extensive authoring options
Excellent audio editing tools
Cons
No Mac version
Slow rendering times
Pricing
One-time payment of $399