PS4 Controller Black Friday 2018 Deals
3D Insider is ad supported and earns money from clicks and other ways.
Black Friday is here, and this is the best time of year to grab an additional controller for your PS4.
Most PlayStation 4s are usually sold in bundles. However, most bundles just provide you with one DualShock 4 controller, which means you can't play multiplayer games right away. If you're planning on some local multiplayer action, then you want a spare one lying around for when your friends come over. You'll also want a backup controller available if you're planning on long gaming sessions and the battery dies.
The DualShock 4 Wireless Controller for the PlayStation 4 is now available on sale and you can save up to 41% this Black Friday season. We have compiled the best deals for PS4 controllers and we'll continue to update this page as soon as new deals are released.
DualShock 4 Controller Features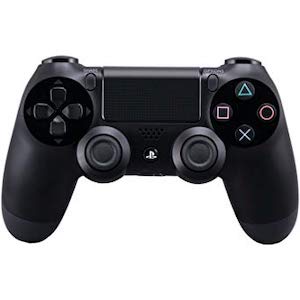 There have been plenty of updates to the controller since its inception from the original PlayStation. Other gaming companies have designed their own versions of gaming console controllers, but one of the most notable details about the DualShock 4 is its ergonomic and intuitive design.
One of the best features of the DualShock 4 compared to other controllers is its trackpad that also acts as an additional button. On top of the trackpad is the light bar which glows different colors based on the game. It also lets you know if your controller is running out of battery.
The two analog sticks are very responsive and smooth which makes you forget the controller and helps you play your favorite games comfortably.
The DualShock 4 also sports built-in speakers that are installed within the controller. It may not have the best sound quality, but it does add to the depth of sound experience when you couple it with the audio coming out of your TV. There is also a 3.5mm headphone jack included in the controller so you can plug in and listen to the sounds of your game privately.
The DualShock 4 also has an accelerometer and gyroscope built-in that are really sensitive, which adds to the gaming experience.
The DualShock 4 is a comfortable, balanced gaming console controller that you can get this Black Friday season. You can save as much as 41% when you get the controller. Playstation has already sold out of most of their PS4 bundles, so you should order quickly.