R-360 3D Printer Is Simple, Modular And Foldable
3D Insider is ad supported and earns money from clicks and other ways.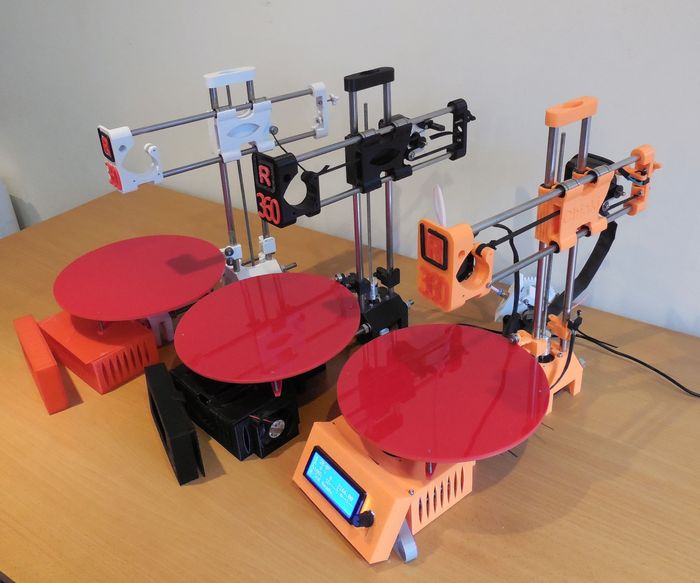 Just like the Tobeca open source portable 3D printer, the Replicator Warehouse's R-360 is designed for printers on the go who can't compromise on quality or volume. The team at the Replicator Warehouse built the R-360 with the least amount of parts possible (most can be 3D printed) and they claim their unique rotating bed is revolutionary.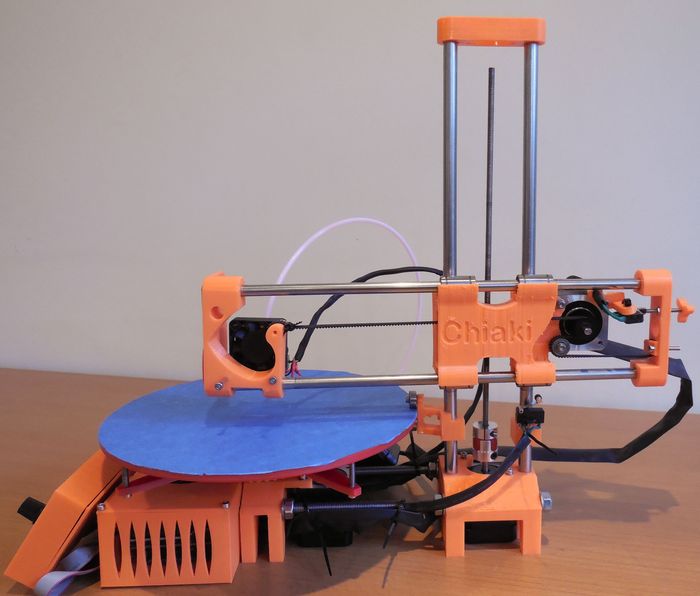 The rotating bed is a disc that turns a full 360 degrees. They use an automatic calibration system to perfectly level the bed and shape was chosen because it reduces the amount of parts needed.  R-360's bed can also be used for 3D scanning applications, although a 3rd party scanner is required.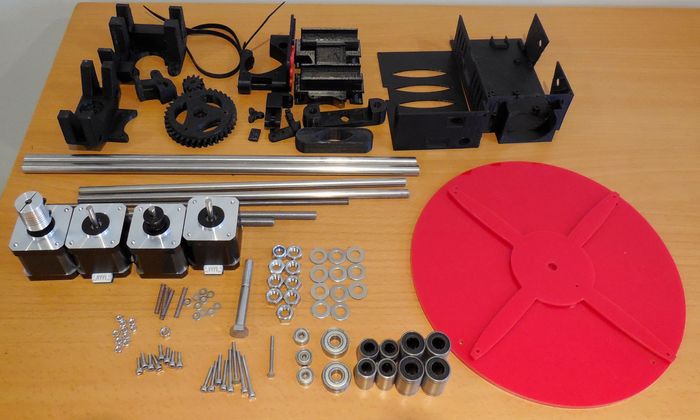 Replicator Warehouse is also offering a cloud slicing software called 'Slicer Cloud' with the purchase of an R-360. This means that all the slicing required to get your design ready for modelling can be done on powerful servers rather than your under-powered laptop.
Specifications & Features:
Nozzle dimention: 0.4mm
Layer thickness: 0.1mm – 0.3mm
Printing speed up to 150mm/s
Traveling speed up to 250mm/s
All motors are bipolar Nema 17 running on 12Volts
Memory card reader
RAMPS 1.4 with Arduino mega2560 rev3
5x A4988 motor controllers
Printed plastic parts
Some future upgrades could include:
Cloud Printing upgrade. Using your Raspberry Pi, you will be able to send prints directly from the internet to your 3D printer, turning it into a networked (wifi if your Raspberry Pi supports it) 3D printer! (Separate Raspberry Pi is required)
Multi colour printing. Multi colour or multi material upgrade.
Modular Upgrades: a larger printing area; 30cm printing bed and 30cm printing height, plotter & paste extruder heads, and 3D scanning apparatus.
The R-360 is on Kickstarter and Replicator Warehouse is looking for £30,000 in funding. You can grab a partially assembled R-360 kit for £349. Check out their Kickstarter page hear and head over to replicatorwarehouse.com for more info.
About Replicator Warehouse:
Replicator Warehouse was founded in 2012. We are pioneers to bring 3D printing to the high street. We have the experience with preparing and delivering kits to our customers, and we built good connections with manufacturers. We have great experience building and configuring 3D printers, developing custom software for them and managing projects. We are small but dedicated team. 3D printing is our passion.
Warning; 3D printers should never be left unattended. They can pose a firesafety hazard.