9 Best Raspberry Pi Accessories
3D Insider is ad supported and earns money from clicks, commissions from sales, and other ways.
If you love tinkering with electronics and computers, chances are you already own a model of the tiny Raspberry Pi microcomputer. Whether you're looking to get the latest version – the Raspberry Pi 3 Model B+ – or you're taking on new fun projects with older models, you'll surely want to get your Raspberry Pi kitted out with a couple of great accessories.
Finding the right accessories for your tiny device can be daunting because the possibilities are almost endless. So we've put together this guide to help you select the best accessories that will make your Raspberry Pi much more useful. Here are 6 great accessories that you can buy today.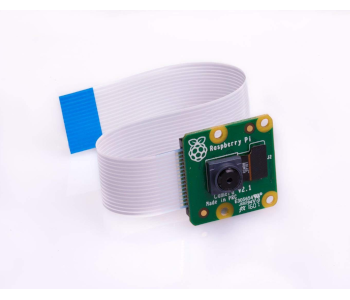 This official accessory is your best bet if you're getting started on a cool project that requires the use of a camera. The Raspberry Pi Camera Module V2 features an 8 megapixel Sony IMX219 sensor that can record 1080p video at 30 frames per second and 720p at 60 when connected to the Raspberry Pi. The Raspberry Pi limits the true capabilities of the sensor. It is actually capable of 4K video recording at 30fps and 1080p at 60.
This camera module comes with a 15cm long ribbon cable which can be connected to the board through the dedicated CSi interface. It features a fixed-focus lens which isn't too bad considering its use cases and price.
With this camera module, you can easily build useful applications such as remote home security systems. It's very easy to set up and integrate with your raspberry Pi. It is compatible with all models of the Raspberry Pi and is definitely the camera module to go for if you need one.
Another excellent addon from Raspberry Pi is the Sense HAT. This cool accessory provides a ton of useful added functionality that you can leverage in your projects. The Raspberry Pi Sense HAT features sensors for humidity, temperature, pressure, orientation, a magnetometer, and an 8×8 LED matrix. It also supports a 5-button joystick.
The Sense HAT connects to the Raspberry Pi board through the GPIO port. It only costs around $38 and works with most Raspberry Pi models including the latest one. With an average customer rating of 4.5 stars, the Sense HAT is certainly a high-grade accessory that makes your Raspberry Pi a lot more exciting and useful. However, some customers claim that temperature readings may be slightly off.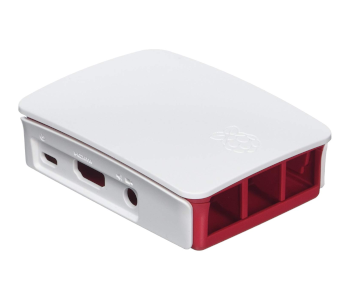 A case is a very important accessory to have if you own a Raspberry Pi 3. Once again, the official offering is a great choice. It is affordably priced at around $7 – 10. This quite stylish, all-purpose case features a removable lid for easy access to the board. The side panels can also be removed and the case can nicely accommodate the Sense HAT accessory.
The official Raspberry Pi 3 case comes in a number of different color combinations including red/white, and black/grey. It has a lot of positive reviews on Amazon and an average customer rating of 4.6 out of 5 stars. If you're looking for an affordable, sturdy, and good looking case to keep your Raspberry Pi in top shape, this case is the one to get.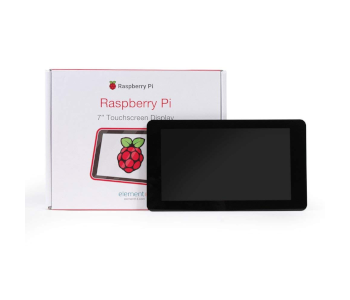 Looking for a touchscreen display for your Raspberry Pi? An excellent, albeit quite expensive one, is this 7-inch touchscreen display from Raspberry Pi. It's a 10-point multitouch display with a resolution of 800 x 480 pixels. You could also pick up a case for this display which will cost roughly $25 in addition to the over $70 you'll be paying for this display.
This accessory gives you a nice touchscreen display for projects where a mouse and keyboard aren't a good fit. However, if you don't specifically require a touchscreen, there are many other more affordable displays you could get for your Raspberry Pi.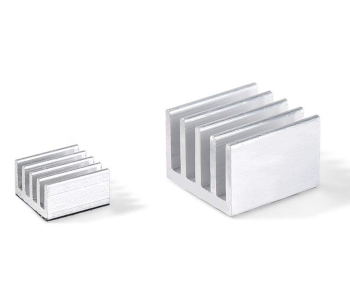 If you plan to overclock your Raspberry Pi 3 Model B computer, then you'll want to get a heatsink accessory to facilitate better heat dissipation. This performance heatsink set from LoveRPi is an excellent product that will help you keep your Raspberry Pi at low enough temperatures to allow the CPU to run at full speeds without throttling.
A set of 2 LoveRPi performance heatsinks costs just about $5. They're durable and very easy to install. The LoveRPi heatsink set also supports the Pi 3 Model B+ and even the Pi 2 Model B. This set of heatsinks is a must-have accessory if you want better thermal performance with any of these Raspberry Pi models.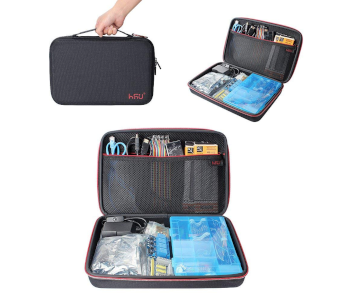 This development kit from HSU is undoubtedly the most comprehensive kit you will find if you're into digital electronics and are looking for a fully featured development kit for your projects. This kit features 16 sensor modules, over 300 electronic components including resistors, LEDs, pushbuttons, potentiometers, and jumper wires. It also comes with a large carrying case for easy mobility.
If you're an advanced learner or electronic hobbyist, the HSU development kit is the best accessory kit you can buy for your Raspberry Pi projects.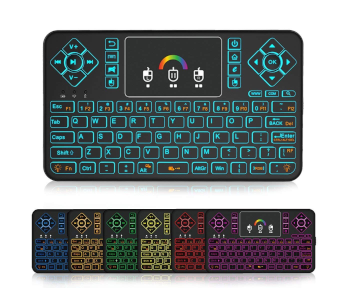 This wireless keyboard and touchpad mouse is a great accessory to have if you plan to use your Raspberry Pi as an entertainment hub. With this colorful backlit device, you can easily control your Raspberry PI Kodi box or whatever media center you build from the comfort of your couch.
This accessory from OKELA is very affordable and comes with a one year warranty. The RGB backlight can be adjusted as desired. It also comes with a removable battery which many users claim lasts decently long.
This excellent Raspberry Pi case from Kintaro is undoubtedly going to appeal to fans of retro gaming. Its design is reminiscent of the original Nintendo Entertainment System. It features easy access to all ports and is quite easy to assemble. The case leaves ample room for tinkerers to get creative.
If you're a retropie lover in search of a great case for your Raspberry Pi, you've found it. You can bring back memories of your childhood with this cool case for the Raspberry Pi 2, 3 and B+. The case has an average rating of 4.5 out of 5 stars on Amazon. Many buyers praise the looks and the tinker friendliness of the case.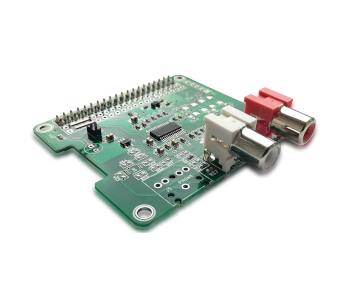 The HiFiBerry DAC is great for tinkerers working on audio related projects. This digital-to-analog converter offers great audio performance and is very easy to set up as it can be connected directly to the board without any soldering.
It features a pair of RCA jacks and is directly powered by the Raspberry Pi. It delivers 192kHz/24bit audio for a decent price of roughty $34. The accessory is compatible with recent versions of the Raspberry Pi including the Pi 3. It has a lot of positive customer reviews on Amazon and an average customer rating of 4.7 out of 5 stars. If you're working on a project that requires high-quality audio, this addon from HiFiBerry is an excellent option to consider.
Conclusion
Equipped with the right accessories, you can create many more fun projects and ingenious applications with your Raspberry Pi microcomputer. So go ahead and get your Raspberry Pi fully kitted out with the best accessories you can find today.