6 Best Cameras That Shoot RAW Video in 2020
3D Insider is ad supported and earns money from clicks, commissions from sales, and other ways.
Cameras capable of shooting video in RAW aren't new, but they've been prohibitively expensive until recently, easily being priced well over $10,000. Fortunately for ordinary consumers, technology marches ever onward. Now you can get a capable RAW video camera for less than $5,000, as you should if you're serious about pursuing a career in the movie industry.
RAW video is the unprocessed, uncompressed footage that your camera's sensor captures. Hundreds of formats and log profiles might be at your disposal, but all of them compress the data your camera records, leading to a shallower color palette and fewer options for detail recovery. Shooting RAW takes up considerably more space. However, it lets you fine-tune your movie's look, add in white balance independently of the camera, and bring out all the color information the human eye can experience.
These are the best cameras that shoot RAW videos today. They combine impeccable quality with a wealth of options in mirrorless camera bodies that are far more convenient to handle than shoulder cameras. See how they stack up against each other and take your first step on the path of becoming a serious movie maker.
Budget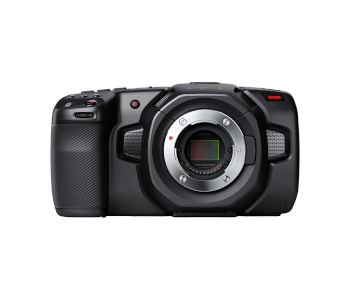 Blackmagic Design Pocket Cinema Camera 4K
4.2/5.0
Sensor: 4/3
Burst: 9fps
Dual native ISO and versatile input options.
Check Amazon
Best Value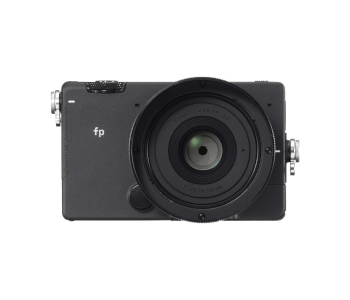 Sigma fp
4.5/5.0
Sensor: 35mm
Burst: 18fps
This produces outstanding video quality.
Check Amazon
Top Pick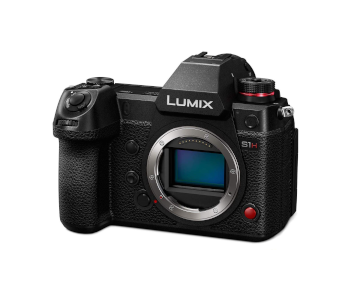 Panasonic Lumix S1H
4.8/5.0
Sensor: 35mm
Burst: 9fps
Has several useful pro-grade videography tools.
Check Amazon
Cameras That Shoot RAW Video Comparison Table
1. Best Overall – Panasonic Lumix S1H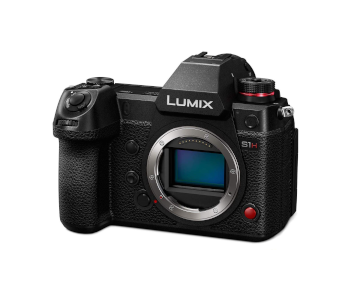 View on Amazon
Editor's Rating: 4.8/5
Panasonic's S1H bridges the gap between cinema-grade video cameras that can cost tens of thousands of dollars and more accessible but less capable options. It's the smallest camera to have received the go-ahead from Netflix, which opens up endless possibilities for film and documentary makers looking to make it big. The camera balances an overwhelming number of video options with a user-friendly menu, performs superbly in different circumstances, and can shoot 6K for hours without overheating.
Overview of Features
The first thing you'll notice about the S1H is its size. It looks more like a DSLR and also weighs like one, especially when paired with telephoto lenses. On the other hand, more heft means better construction as the S1H is able to shrug off dust and moisture. It also features a cooling system consisting of a fan along with intake & exhaust vents. This effective and silent solution allows you to shoot 6K footage without having to schedule cool-off periods.
The S1H is ready to roll in seconds and comes with a host of features like tally lights that make it easier for you and the people you're recording to work. Its OLED viewfinder has a resolution of 5.7 million dots and is lag-free thanks to a framerate of 120fps. The LCD articulates fully, making vlog-style clips much easier to pull off. You can decrease the framerate of both screens if you want to conserve power. Lastly, the small LCD on top is a Memory in Pixel display that uses minimal power while being highly visible in all kinds of weather.
The menu system is worth mentioning separately because of its convenience and customizability. The S1H offers lots of resolution and framerate options, so Panasonic made it easier to select the right settings by incorporating a filter that displays only relevant options. You can even use My List to shrink the menu down to only the options you use the most.
The S1H uses dual ISO to boost its low-light performance to extraordinary levels. Feel free to use values as high as 12,400 without the fear of noise or push the camera even further if you don't mind the minimal impact 24,800 will have. The S1H offers in-body image stabilization that compensates for five stops, 6.5 is you pair it with some of Panasonic's stabilized lenses. Dual ISO and image stabilization together make the S1H a fantastic choice for low-light cinematography.
Pushing the S1H to its limit lets you record 6K or 5.9K footage at 30fps with storage capacity as your only limit. Two UHS & CFexpress-compatible card slots make sure you can create simultaneous backup copies or seamlessly switch from one card to another when it's full. 6K is limited to 24p and most useful for providing a larger area you can pan around and take 4K crops from for maximum flexibility.
A recent partnership with Atomos allows you to put out RAW video to their external recorders. You may also use less resource-intensive outputs like .MOV and MPEG4 combined with a V.Log color profile that retains 14 stops of HDR information. You can precisely adjust the gain or mute audio entirely, use zebra stripes in several modes, or take advantage of a vectorscope and a frame marker.
What We Didn't Like
The S1H uses Depth of Defocus to great effect when locating and sticking to subjects. The system becomes less accurate the less light there is, so you'll need to switch to manual in dim conditions to retain consistency. The battery's lifespan is unpredictable as power consumption increases greatly when the fan starts to spin. Always keep a spare around for that reason.
Tech Specs
Dimensions: 5.9 x 4.5 x 4.3"
Weight: 41.1 oz
Sensor: 35mm
ISO range: 100 – 51,200
Burst: 9fps
Battery capacity: 400 shots
Max still resolution: 24.2 MP
Max video resolution: 5952×3968, 24fps
Pros
Outstanding video quality and abundance of formats
Intuitive and customizable menu system
Superb build quality and cooling
Has several useful pro-grade videography tools
Cons
Unpredictable battery life
Autofocus accuracy decreases in low light
2. Best Value – Sigma fp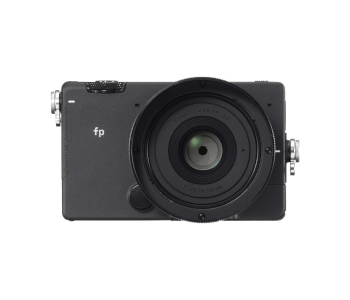 View on Amazon
Editor's Rating: 4.5/5
Our RAW video camera review is full of record holders, and the fp from Sigma is no exception, as it's the world's smallest full-frame mirrorless camera. It's admittedly a niche product, catering much more to on-the-go videographers than shutterbugs. It records RAW video at various resolutions & bitrates, does well in low light, and has several impressive overlays that give videos a cinematic feel-
Overview of Features
It's easy to mistake the fp for an APS-C or even a point-and-shoot camera because of its small dimensions. The camera's square build doesn't lend itself well to comfortable holding, so you'll want to invest in one of two grips. However, it's made from magnesium alloy and protected from dust & splashes. A hotshoe is absent from the camera itself, but you do get an attachment accessory.
Using the fp is easy, thanks to a straightforward control scheme. On the one hand, there are its straightforward physical controls, including a dial that doubles as the D-pad. On the other, the LCD is crisp and responsive when selecting AF points. You'll have to turn its brightness up completely when viewing the screen in bright sunlight, though. The fp lacks an EVF, which is a more serious drawback for photographers than for filmmakers.
The fp's autofocus is more basic than that of its rivals since it only uses contrast detection. That also decreases response times, but the effect is measured in less than a tenth of a second and shouldn't affect most subjects. The 24.6MP sensor performs well in low light and lets you crank the ISO up to 3,200 without introducing harmful noise levels. Switching from JPEG to RAW will bring out even more details at the cost of convenience.
Speaking of RAW, the fp can record video in the CinemaDNG format. It puts out 8-bit RAW video internally, which you can up to 12-bit if you hook an Atomos Ninja V to the fp's micro HDMI jack. Its single UHS-II card slot doesn't provide enough bandwidth to transfer 4K RAW video at the highest quality. Luckily, you can connect an SSD through the fp's USB-C port instead.
The quality of the fp's video footage is enough to make up for most of its shortcomings. You get zebra stripes with two metering methods as well as focus peaking. Not shooting RAW at the moment? Enhance your clips with one of the fp's cine modes that bring out specific color channels more and add movie-like effects.
What's Bad About It?
The fp has an external microphone jack but doesn't support headphones. Odd, considering it's such a video-centric camera. Sigma included digital image stabilization that helps smooth out shaky footage, but having in-body image stabilization would have been better.
Tech Specs
Dimensions: 4.4 x 2.8 x 1.8"
Weight: 14.9 oz
Sensor: 35mm
ISO range: 100 – 25,600
Burst: 18fps
Battery capacity: 280 shots
Max still resolution: 24.6 MP
Max video resolution: 3840×2160, 30fps
Pros
Excellent value for the money
Outstanding video quality
Lightweight and small
Reasonably fast autofocus
Cons
Lacks physical image stabilization
No port for monitoring headphones
3. Canon EOS R5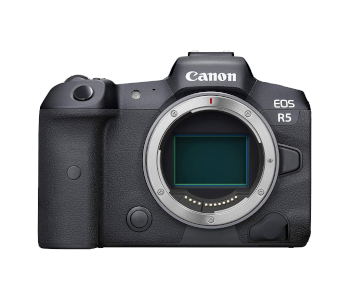 View on Amazon
Editor's Rating: 4.6/5
The R5 is Canon's latest mirrorless camera and the spiritual successor to the excellent D5 DSLR. It shoots RAW video, but that's the least of its innovations as the camera brings 8K along with the most impressive autofocus and image stabilization systems to date. It has a huge image buffer, produces some of the highest-quality video footage around, and snaps images with boatloads of detail thanks to HDR capture.
Overview of Features
You'll immediately take to the R5 if you've handled canon cameras before as it's an accomplished hybrid between a DSLR and mirrorless design-wise. It has more real estate than most mirrorless peers, allowing for three dials, a deep grip, and enough space between the controls even for people with large hands. Its EVF is an OLED display with more than 5-million pixels, while the LCD articulates fully and responds to touch instantly.
Canon made improvements to the R5's menus and controls that ensure you can use it effectively in any situation. The menus are laid out logically, and the q menu offers instant access to frequently-used settings. You may also access the Flexible Priority mode to set either ISO, aperture, or shutter speed manually and have the camera compensate by automatically adjusting the other two. The R5 allows quick access to all of its shooting or video modes by pressing the mode & info buttons, respectively. It remembers each set of settings separately.
Dual Pixel CMOS AF has been one of the main reasons to get a Canon camera, and its official second version is better than ever. It uses machine learning to track humans, cats, dogs, and birds accurately. The human algorithm is so advanced that the r5 can successfully lock onto a person's eye even if they're wearing glasses or recognize their face if covered by a mask. Best of all, the system is as useful for videos as it is for stills shooting.
The R5 is the first commercial-grade camera that can shoot 8K video at 30fps. The footage is stunningly detailed, but you'll have to get a CFexpress card to handle the bitrate required to record it. Doing so will benefit photographers as well since it extends the R5's RAW buffer to an impressive 180 RAW pics. You can choose between RAW and several 10-or 8-bit log outputs, or drop the resolution to 4K to get a whopping 120fps.
The R5 features oversampled versions of video at 4K and 1080p. These take either the sensor's full area or the equivalent of a 4K APS-C size to deliver world-class video quality at either resolution. Videographers get to take advantage of focus peaking & zebra stripes and connect external microphones and monitor headphones.
What We Didn't Like
The R5's RAW video capture is limited to the 8K setting. Shooting either in 8K or oversampled 4K results in a lot of heat, so you'll have to keep clips recorded this way short or wait for the camera to cool down between takes.
Tech Specs
Dimensions: 5.4 x 3.8 x 3.5"
Weight: 26 oz
Sensor: 35mm
Burst: 12 shots
Battery: 490 shots with live view off
ISO range: 100 – 21,200
Max still resolution: 45 MP
Max video resolution: 8K, 30fps
Pros
World-class video quality
Exceptional autofocus
In-depth customization options
Huge RAW buffer
Cons
RAW video limited to 8K
Gets hot while shooting in 8K and oversampled 4K
4. Sony A7S III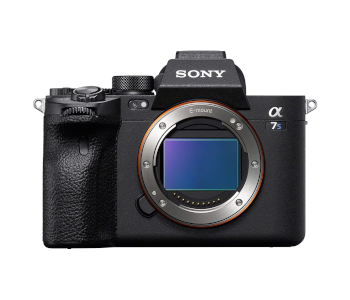 View on Amazon
Editor's Rating: 4.5/5
The third iteration of Sony's a7S has been five years in the making, and you might mistake it for a dud if you take a cursory glance at its specs on paper. Only 12.1MP and 4K – what kind of high-end video camera is that nowadays? It turns out it's one of the absolute finest as it's the only camera capable of producing uncropped 4K video at 60fps with excellent autofocus tracking to boot.
Overview of Features
The A7S III is a continuation of the always-evolving a7 lineup, this time with a clear focus on making video more accessible. The REC button is noticeably larger and can now be found on the top plate, while S6Q and Movie are now settings on the mode dial. There's plenty of room in the back for three customizable buttons along with mainstays like the AF joystick and D-pad.
This is another camera with the latest-generation EVF that distinguishes itself with razor-sharp clarity and almost no lag. It's accompanied by an articulating LCD with full touch support that gives you access to an optimized version of Sony's menu system. There's no top display, which is a missed opportunity as the left side is empty.
So, why does the A7S III only have a 12.1MP sensor, and why doesn't this matter? Larger pixels allow for far better light gathering and increase the A7S III's low-light performance. There's a ridiculous ISO range as well, letting you shoot with solid results in close to complete darkness. Pushing to ridiculous values like ISO 102,400 might result in a hot mess on other cameras, but the A7S III only introduces tolerable noise.
The A7S III boasts one of the best autofocus systems for video we've seen. It takes split-second reaction times stills shooters have enjoyed for years and successfully applies them to videos for smooth racks and minimal hunting. The AF might be fast, but you may also adjust its speed manually.
A wealth of codecs, resolutions, and output options awaits experienced users. At its peak, the A7S III puts out 16-bit RAW video you'll need to put through an external recorder to get usable 12-bit RAW results. Like our winner, Sony's camera supports two CFexpress cards and isn't prone to overheating. Its internal microphone is surprisingly good, and you can connect XLR microphones for even better audio.
Are There Drawbacks?
It's hard to find faults with the A7S III. Turning on electronic image stabilization applies a 1.1X crop on top of an identical one if you're shooting 4K at 120p, and that's it.
Tech Specs
Dimensions: 5.1 x 3.8 x 2.7"
Weight: 26 oz
Sensor: 35mm
Burst: 10 shots
Battery: Not specified
ISO range: 80 – 102,400
Max still resolution: 12.1 MP
Max video resolution: 4K, 120fps
Pros
Exceptional low-light performance
Autofocus is equally good for stills and videos
Puts out 16-bit RAW video
Great audio quality & XLR support
Cons
Applies slight crop at high framerate 4K and when electronic IS is on
5. Nikon Z7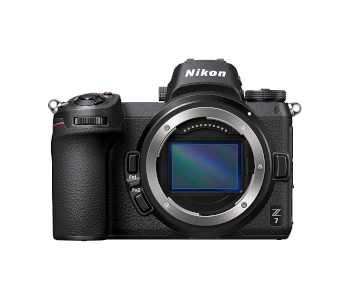 View on Amazon
Editor's Rating: 4.3/5
The Z7 is the first full-frame mirrorless camera to come from Nikon, and it's a resounding success to boot. It incorporates a superb 45MP backlit sensor seen on the D850 with 5-axis internal image stabilization and improved autofocus to deliver a smooth and versatile shooting experience. Subsequent firmware updates have made it even better as the camera can now put out RAW video to external recorders from Atomos.
Overview of Features
The Z7 is a stark departure from Nikon's established DSLR design, as it's smaller and more compact. However, there's still plenty of room on its magnesium alloy body to accommodate a comprehensive set of controls that include an AF ON button and accompanying joystick. Two dials & several custom function buttons allow for quick control access, and Nikon's new Z-mount lenses have a focus ring that doubles as another function control.
The viewfinder was among the best when the Z7 was released and is still a pleasure to use today. It successfully mimics the experience you'd get with a pentaprism, and you'll only notice it isn't optical during aggressive pans. It pairs well with the 2.1-million dot tiltable LCD as the latter is more useful when framing shots from uncomfortable angles. Lastly, a small OLED panel on the Z7's top provides vital info on the current shooting mode, battery life, and other stats at a glance.
Nikon outfitted the Z7 with a backlit 45MP sensor that performs very well in low light. The camera successfully keeps noise to a minimum, allowing for pristine footage at ISO 3,200 and more than usable JPEG capture with values in the low five digits. Firmware updates have also improved the camera's motion tracking capabilities that help it stay glued even to quick-moving humans or animals.
You can shoot either regular or oversampled 4K, the latter resulting in exceptional image quality at the cost of more space. Initially, the Z7 offered 10-bit N-log output that has since been supplemented with RAW capture. The camera is particularly good at recording slow-motion clips as switching to 1080p allows you to record them at 120fps and slow the footage down five times. Focus peaking is supported, as are monitoring headphones & external microphones.
What We Didn't Like
The Z7 and Z6 don't support RAW natively. You'll either have to get a filmmaker's kit containing an Atomos recorder or send the cameras to Nikon for a firmware upgrade that will set you back another $200 to enable the feature. Rolling shutter is an unfortunate effect seen when shooting 4K. Switching to 1080p gets rid of it, though.
Tech Specs
Dimensions: 5.3 x 4 x 2.7"
Weight: 41.4 oz
Sensor: 35mm
ISO range: 64 – 25,600
Burst: 9fps
Battery capacity: 330 shots
Max still resolution: 45.7 MP
Max video resolution: 4K, 30fps
Pros
Can shoot oversampled 4K video and 5x slow-motion
Puts out 12-bit RAW video to external recorders
Comes with five stops of internal image stabilization
Has improved human & animal tracking
Cons
RAW video is a separate, paid-for upgrade
Some rolling shutter in 4K
6. Best Budget Option – Blackmagic Design Pocket Cinema Camera 4K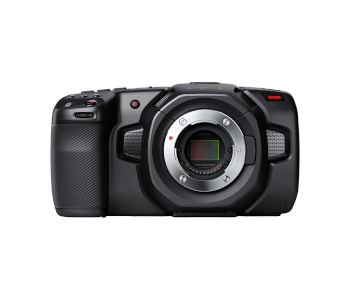 View on Amazon
Editor's Rating: 4.2/5
All the cameras we've reviewed so far had full-frame sensors, but that's not a prerequisite for smooth RAW video. Blackmagic Design's Pocket Cinema Camera 4K has a Micro Four Thirds sensor and still manages to blow comparably-priced competitors out of the water with its RAW video quality. The camera has a giant touchscreen, can connect to loads of external devices, and won't let you down in dim surroundings thanks to dual native ISO.
Overview of Features
The Pocket Cinema Camera 4K is the most unusual-looking camera on review. Its appearance is reminiscent of older and cheaper models due to its rounded edges. The prominent vents next to the lens mount resemble gills, and the textured grip has deep recesses for your fingers. It's not the most conventionally attractive camera out there, but it's easy to hold and comfortable to handle.
The huge screen is an immediate attention grabber. It has a 5-inch diagonal and a resolution of 1920×1024. The latter is particularly important since it lets you preview what footage shot in 16:9 sill look like. The screen's large area makes tapping to select a focus point both easy and accurate. It's bright as well and can be used in sunny weather.
The Pocket Cinema Camera 4K's right side is home to a multitude of ports. The standout here is a full-sized HDMI port perfect for connecting to external recorders and putting out the camera's maximum-quality RAW video. There's an input for XLR microphones, a headphone jack, and USB-C. You can use the USB-C port to transfer the most demanding files onto an SSD or supplement the battery during long workdays.
Continuous autofocus isn't part of the Pocket Cinema Camera 4K's design, but it does well when tasked to focus on a point by tapping. That makes it less suitable for action-packed scenes, while interviews and documentary-style content won't be affected. The Pocket Cinema Camera 4K is in good company as Panasonic and Olympus offer a wide variety of excellent MFT lenses that capture anything from landscape to wildlife clips with ease and clarity.
The Pocket Cinema Camera 4K's video quality is a class above the competition in its price bracket. ProRes is already wickedly sharp and has a cinematic color palette, but switching to RAW brings out the camera's peak performance at the cost of more demanding storage needs. You can meet these by filling its dual memory slots with Cfast cards.
Are There Drawbacks?
The Pocket Cinema Camera 4K is a vlogger's dream on paper, so it's disheartening that its screen is fixed in place. It's another model with lackluster battery life made worse by abruptly shutting down when the battery runs dry without warning you first.
Tech Specs
Dimensions: 7 x 3.8 x 3.4"
Weight: 24 oz
Sensor: 4/3
ISO range: 100 – 25,600
Burst: 9fps
Battery capacity: 330 shots
Max still resolution: 8.3 MP
Max video resolution: 4096 x 2160, 60fps
Pros
Superior video quality for the price
Large screen makes it easy to frame shots and select focus points
Dual native ISO
Versatile input options
Cons
No flip-out screen is a missed opportunity for vlogging
Mediocre battery life