10 Best RC Helicopters Flight Simulators
3D Insider is ad supported and earns money from clicks and other ways.
Keep reading to find out why an RC helicopters flight simulator makes so much sense. RC Helis used to be much harder to fly than RC planes and drones, and many still are. However, there are lots of models now that are easy to control even at the beginner level. But the coax or coaxial rotor designs are so stable that they get boring after a few days. They don't teach you much about flying either.
Budget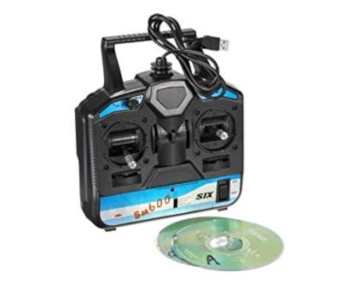 6CH G4 XTR5.0 RC Sim
4.6/5.0
Product Weight: 1.39 lbs.
Transmitter: 6 channel
This works well with FMS software.
Check Banggood
Best Value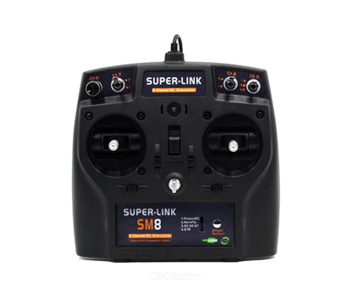 Superlink SM8 Heli Sim
4.4/5.0
Product Weight: 1.43 lbs.
Transmitter: 8 channel
8 channel controller and wide simulator support.
Check Banggood
Top Pick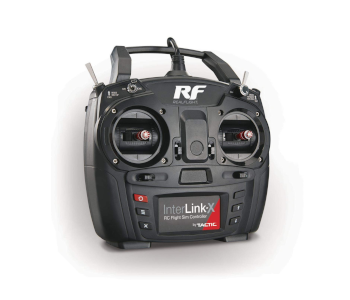 RealFlight RF8 Heli Sim
4.9/5.0
Product Weight: 1.08 lbs.
Transmitter: 10 channels
Virtual reality (VR) capable and over 40 flying sites.
Check Amazon
Coaxial Vs. Fixed Pitch Single Rotor
Coaxial helicopters have a pair of rotors one above the other mounted on a concentric shaft. Their auto-leveling stability doesn't leave pilots with much to do. Furthermore, they don't act as a natural stepping stone to fixed pitch single rotor models because they're so different. They may look similar, but flying them requires a whole new skill set. Micro coaxial helis are cheaper and fun for a while.
Single rotor choppers are not as stable as coax helis, but they're much better than they used to be. That's because some models now have weighted fly-bars and built-in stabilizing gyros. Even so, they're harder to control than coaxial birds, but it's the challenge that makes them so appealing. Pilots love the extra control and better performance they get with more advanced R/C helis.
Below are a couple of favorite examples for coaxial and fixed-pitch single rotor RC helicopters.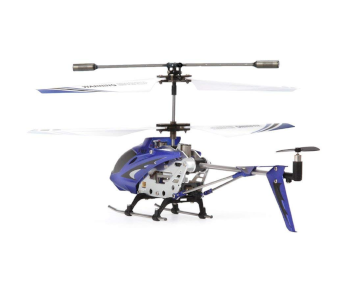 EDITOR'S RATING: 4.5/5
The Syma S107G is an excellent example of an RC coaxial helicopter. It's a micro indoor only model that uses a 3 channel transmitter. It's super easy to fly and has stable flight characteristics. The bird has a crash-resistant metal frame that can withstand most beginner mishaps and hard landings. The S107G has a rechargeable battery that charges directly from the transmitter.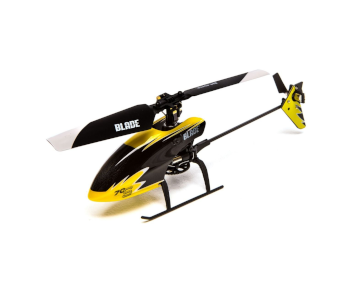 EDITOR'S RATING: 4.4/5
The Blade 70 S is an affordable fixed pitch micro heli. It's one to consider after flying a coaxial. It's also a stepping stone to the more advanced collective pitch helis. The latter gives pilots more control and challenges but needs additional skills. Blade's 70 S is also a small, lightweight model that's ideal for indoor practice. It's an excellent choice if you want to bypass coaxial helis altogether.
The Value of Helicopter Simulators (SIMS)
Helicopter simulators or sims, let you practice flying your whirlybird without taking to the sky. Some sims are realistic beyond belief. They can help to develop real-world piloting skills from the comfort of home. Heck, you don't even need to own a physical model to train.
Here are some of the features a high-end helicopter simulator provides:
Large pool of model aircraft to choose from
Realistic flying experience
Virtual reality (VR) capability
Flying course challenges and games
Multi-player options
Site editors to customize what, where, and how you fly
Option to save settings for future use
RC helicopter sims are great fun and hugely rewarding, but they're not toys. These products are serious learning tools that help you to hone in on your piloting skills. Best of all is that when you crash during training—and you will—you don't damage your real-world model.
The table below shows the XX R/C helicopter sims reviewed in this guide. The first three are my choices for Best Budget, Best Value, and the Top Pick in that order.
RC Helicopters Flight Simulators Comparison Table
5 Best RC Helicopter Simulator Emulators
The first 5 RC heli simulator reviews have price tags. There are also 4 free simulator apps reviewed at the end. These products vary a lot in what they can and can't do and the overall user experience. The 5 below are the current favorite sims among entry-level and skilled RC pilots. Beginners use them to develop new skills, and competent pilots exploit them to expand and maintain existing ones.
1. 6CH G4 XTR5.0 RC SIM for Helicopter | Best Budget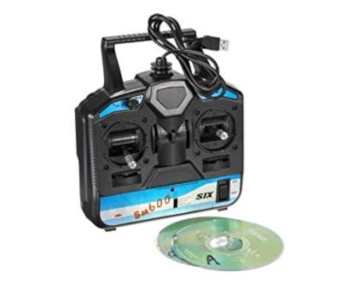 View on Banggood
Editor's Rating: 4.6/5
Consider this simulator if you're new and would like to experience how a sim might help. It costs less than 40 dollars (at the time of writing) and is quite a versatile tool.
6CH G4 XTR5.0 Sim Highlights
This simulator does a reasonable job at mimicking real-world flight scenes. The transmitter connects to a regular computer via USB, which means it doesn't need external power. The device supports a variety of Flying Model Simulator (FMS) software and is a step up from gaming pads.
Cons: The controller feels a little cheap to the touch but works okay. It can also take some playing around to calibrate the throttle control. It's still a decent tool despite the few negatives.
Tech Specs
SIM Brand: S1X
Dimensions: Not specified
Product Weight: 1.39 lbs.
Transmitter: 6 channel
SIM Support: FMS software
Recommended age: 13+ years
The Pros
Affordable price tag
Works well with FMS software
PC USB connection
Better than game controllers
The Cons
Cheap, plasticky feel
Tricky to calibrate
2. Superlink SM8 Heli/Airplane Simulator | Best Value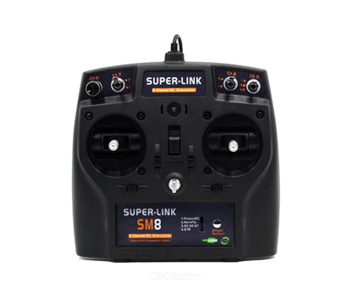 View on Banggood
Editor's Rating: 4.4/5
The Best Value heli sim goes to the Superlink SM8, an 8 channel USB flight simulator. It's compatible for any PC with a CPU1.6G or above and 512MB+ memory and 64MB+ graphics card.
Superlink SM8 Sim Highlights
You can use SuperLink SM8 with any 32 or 64-bit PC/laptop. It works with multiple operating systems, i.e., Windows XP, Vista, 7, 8, and 10. The controller toggles ultra-fast between left and right hands. It feels comfortable to the touch and sports an intuitive layout. The controls are high precision with electronic fine-tuning to provide a more realistic flying experience.
Supported simulators include G-series, Phoenix-series, and many others. The Superlink SM8 is a decent helicopter and plane simulator considering its price tag.
Cons: It's a budget-end product. It can't compare to the RealFlight RF8 below, but then it's not trying to. You won't be disappointed with the Superlink SM8 if you have realistic expectations.
Tech Specs
SIM Brand: Superlink
Dimensions: Not specified
Product Weight: 1.43 lbs.
Transmitter: 8 channel
SIM Support: Multiple series support
Recommended age: 13+ years
The Pros
Affordable price tag
8 channel controller
Wide simulator support
Works with all Windows OS
Fast toggle
Comfortable w/ intuitive layout
Electronic fine-tuning
The Cons
Average everything
3. RealFlight RF8 Horizon SIM (Hobby Edition) | Top Pick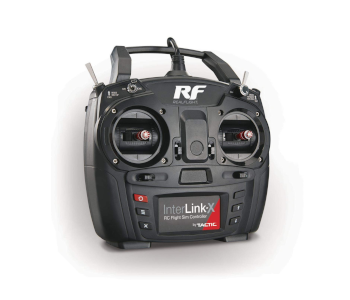 View on Amazon
Editor's Rating: 4.9/5
Then Top Pick must be the RealFlight RF8 Horizon Hobby Edition. This version comes with the Interlink-X Controller, RFL1000. Few would argue that this is the cream of the crop in RC aircraft simulators.
RealFlight RF8 Sim Highlights
The RealFlight RF8 offers much more than other RC flight sims on this page, hence the longer review. It's the one to consider if you have the money as nothing else comes close to it.
Mindboggling Realism
Mindboggling realism is exhilarating beyond belief and the simulators' main attraction. Your helicopter flights are guaranteed to be incredibly realistic with the system's true-to-life physics. The closest rival to RealFlight was Phoenix R/C Pro Simulator V5.5, but that's been discontinued. Still, the RealFlight RF8 is a surefire winner. It helps countless RC heli pilots develop the skills needed to become experts.
VR Capacity
There's nothing more immersive than flying in first person view (FPV), and RealFlight 8 offers that too. The sim is virtual reality (VR) ready and compatible with HTC VIVE and Oculus Rift VR sets. There's nothing to setup either. You're in the virtual pilot's seat the moment you plug it in.
Unique Training Experience
Users can edit both flying sites and aircraft with RealFlight 8. The combinations of what you can do seem to have no limits other than imagination. Best of all is that you can save your unique training setups to use whenever you want. RealFlight 8 provides users with at least 40 exciting flying sites and over 150 stock model options to work with. That includes planes and drones as well as helicopters.
Multiplayer Capabilities
RealFlight 8 is multiplayer capable for anyone with a broadband connection and computer chat. That's when the simulator becomes game-like, but it also tests piloting skills to the max. You can fly your heli through obstacles and perform rescue missions for points. You get to fly low, high, fast, slow, hover, and guide the bird at awkward angles through tight spaces.
There's a Ghost Run feature that lets you compete against your previous best times. You can also challenge other R/C helicopter pilots online in multiplayer combat events. There's so much you can achieve using the RealFlight RF8 Horizon Hobby Edition simulator. Seriously, it never gets boring.
Cons: Some of the helicopter models need updating as there's a lot of older stock. The price of RealFlight RF8 is sure to put some off too. It's an incredible product, but it's not cheap.
Tech Specs
SIM Brand: RealFlight
Dimensions: 10.7 x 9.6 x 4.3"
Product Weight: 1.08 lbs.
Transmitter: 10 channels
SIM Support: SAFE technologies
Recommended age: 15+ years
The Pros
Intuitive Interlink-X Controller
Mindboggling realism
Virtual reality (VR) capable
Customized training experiences
Over 40 flying sites
More than 150 stock aircraft
Multiplayer features
The Cons
Not enough newer stock helis
High price tag
4. Goolsky 16-in-1 USB Sim Emulator for RC Heli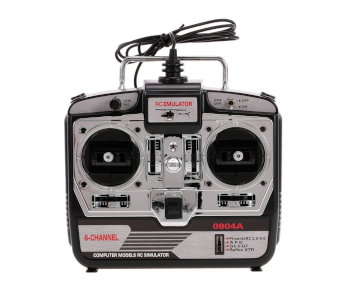 View on Amazon
Editor's Rating: 4.3/5
Fourth on the list of RC flight sims is the Goolsky 16-in-1. It's an affordable USB simulator for RC helicopters, planes, and first person view (FPV) racing quads.
Goolsky Sim Highlights
It's a USB sim so there are no batteries to worry about. The sim supports 100s of R/C models including consumer drones as well as airplanes and helis. Installation is achieved by a simple click. The product comes with a coach teaching video and numerous training scenes. The supported simulators include FMS, Phoenix 5.0, Phoenix5.5, XRT5.0, ARROFLY, G6.5, and G6.
You can use the Goolsky 16-in-1 simulator with most Windows operating systems. They include XP, Windows 7, Windows 8, and Windows 10. It's also compatible with FPV Freerider software.
Cons: the main negative with this product is that it doesn't come with any instructions. It's not overly difficult to fathom, but the lack of guidance can be a tad confusing at the start. The DVD has readme files that are next to useless unless you read Chinese.
Tech Specs
SIM Brand: Goolsky
Dimensions: 7.7 x 7.5 x 4.3"
Product Weight: 1.49 lbs.
Transmitter: 6 channel
SIM Support: Multiple series support
Recommended age: 14+ years
The Pros
16-in-1 simulator
1-click installation
USB computer connection
Works for helis, planes, & quads
Supports 100s of RC models
Coach teaching video
Wide simulator support
Works with old/new Windows OS
FPV Freerider compatible
5. Dynam RC Tech 6 CH Flight Simulator for Helis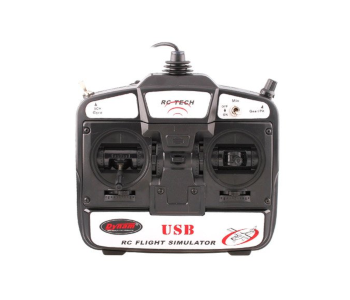 View on Amazon
Editor's Rating: 4.4/5
This new Dynam RC flight sim uses a similar design controller as regular type aircraft transmitters. It gets power from a computer's USB port, so you don't need to buy batteries.
CoolRC Sim Highlights
The transmitter looks and feels like the ones pilots use out in the field. It has a flaps knob, and there are switches for dual rates and retracts. The included simulators are for RC gliders, airplanes, and model helicopters. There are also options for pilots to create unique landscapes and models. The performance, realism, 3D graphics and sound effects are impressive for the price category.
This R/C flight simulator has some decent landscapes and a simple installation procedure. Other feature highlights include 18 languages, selectable color depth, and auto-saving. Dynam designed its sim to work with older versions of Windows, i.e., XP, 2000, ME and WIN 98. Some users say it's compatible with Windows 7, 8, and 10, but always check with the seller before you buy.
Cons: The Dynam RC 6CH flight sim is for older versions of Windows. Users of newer versions—including WIN 10—have said it works as advertised. My advice would be to check the sales page to get a current update on Windows compatibility.
Tech Specs
SIM Brand: Dynam
Dimensions: 11.7 x 9.5 x 5.2"
Product Weight: 1.21 lbs.
Transmitter: 6 channels
SIM Support: Multiple series support
Recommended age: 14+ years
The Pros
Excellent value
Multiple language support
Real transmitter look & feel
Powered by USB port
Supports gliders, planes, & helis
Customizable landscapes
Customizable models
3D graphics and sounds
The Cons
Created for older versions of Windows OS
6. Lutema Heligram RC Heli Flight Simulator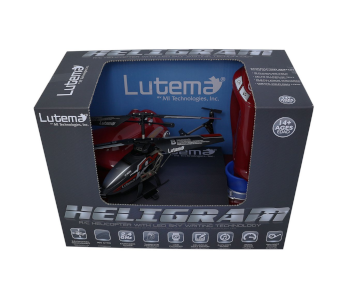 View on Amazon
Editor's Rating: 4.2/5
The Lutema 2.4GHz Heligram is a flight simulator with a model indoor chopper. It's a physical rather than virtual tool. It uses a realistic, full-featured HOTAS (Hands on Throttle-and-Stick) remote.
Lutema Heligram Sim Highlights
This flight simulator takes the controls out of the bird and puts them in your hands on the ground—figuratively speaking of course. Pilots get to maneuver the bird in all directions and fly with dual speed. A built-in gyro helps to keep the model stable during flights. A few of the fun features are throttle feedback, in-flight sounds, and custom LED messages on the spinning blades.
Cons: the flight time is exaggerated at 20 minutes. Ten minutes on a single charge is a more realistic figure. The good news is that the charging time is fast at only 30+ minutes. This model is small and light, so be careful when holding it. The blades are fragile and may break easily with rough handling.
Tech Specs
SIM Brand: Lutema
Dimensions: 6 x 3 x 3"
Product Weight: 2.08 oz.
Flight Time: 10+ minutes
Flight Range: 100ft (30 meters)
Charging Time: 30+ minutes
Transmitter: 2.4GHz 3.5 channel
Technologies: HOTAS
Recommended age: 15+ years
The Pros
Physical flight simulator
Includes RC helicopter
Easy to fly
Custom LED text on blades
Fast charging time
The Cons
Short flight time
Fragile blades
Free Helicopter Flight Simulators
There are lots of free app-based flight sim available with more coming out all the time. I don't write too much about these products as they're quite limited in their application. Still, they don't cost anything, so you have nothing to lose by trying one or two of them. Visit the developer's webpage if you want more details or would like to read user feedback.
The good thing about free app flight simulators is that they don't run out of stock. The bad thing is that the developer may fail to update the software. They may also discontinue support without notice.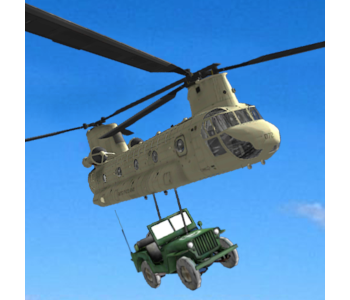 Editor's Rating: 4.1/5
The i6 flight sim app is a type of helicopter game. There are 20 different flying mission levels in all, so plenty to keep the pilots entertained. Some of those include search & rescue, attack missions, collecting objects, and knocking things over, etc. There's even a sandbox mode that gives users the freedom to experiment. The 3D whirlybird used for this sim is the well-known Chinook.
Like all simulated games, this one gets more difficult as you progress through the missions. Advanced players get to unlock new tools that add extra capabilities.
Cons: It's free and fun, but it's not going to do much to prepare you for real word RC heli flying. It will help to improve your gaming skills, though.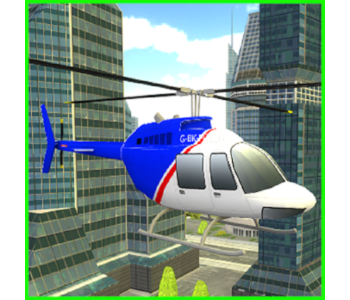 Editor's Rating: 3.9/5
The City Helicopter app is an interesting concept. It's entertaining and should help strengthen hand-to-eye coordination skills. This simulated game centers around city flying. That means there are lots of tall buildings and narrow spaces to navigate. The idea is to get from takeoff to landing without crashing the bird. You can either advance through the various levels or fly freely in Explorer mode.
Cons: Novice users may find it hard to control from the outset. There aren't any proper instructions either. Finally, the in-app ads can be too distracting at times.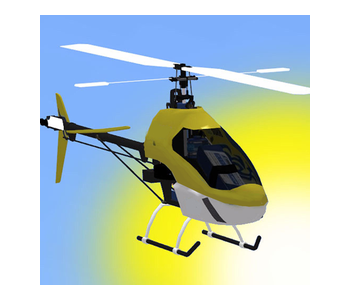 Editor's Rating: 4.2/5
The Absolute RC Heli Simulator isn't free at $3, but it's cheap enough to give it a slot here. The developers don't promote it as a game like the previous ones. There are 4 heli models to choose from and 3 different landscapes. You also get a bonus coaxial heli and a speedboat at the last check. The app has beginner, intermediate, and advanced-level setups.
Cons: The makers suggest it's akin to flying real RC models, but that's an exaggeration. It's not bad, but it's not awe-inspiring either due to the basic graphics and controls.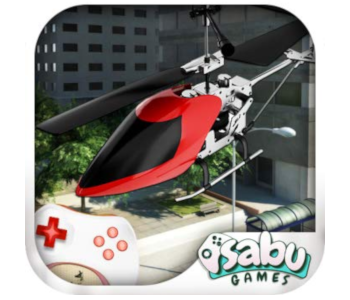 Editor's Rating: 3.8/5
Last up is the free RC Helicopter Flight Simulator app by Mubi Games. There are currently 20 levels, and semi-realistic helicopter models, controls, and aerodynamics. The sound effects can be impressive through decent speakers. The idea of this app is to help develop smooth flying skills through a range of obstacles. It's also about reaching the destination in the fastest time possible.
Cons: Everything is quite average, and the app needs some serious updates. However, it is free, so it costs nothing to download and judge for yourself.