Best RC Motors: Brushed vs. Brushless
3D Insider is ad supported and earns money from clicks, commissions from sales, and other ways.
Most radio controlled (RC) models use electric motors to power them. A lot of these come ready-to-run (RTR). There are also RC kits available for more experienced users. The motors of cheaper, preassembled models can—and often do—burn out and need replacing. Other times, the user may want to upgrade the electric motor. A kit user gets to choose theirs from the outset.
Both electric RC motors and battery technology has come a long way in recent years. Some electric models can now perform as well as—or even better than—their engine-powered rivals. The latest and best choice is usually brushless motors, and we'll look at the reasons why soon.
The Right Choice Makes a Difference
One way to look at an RC motor is to think of it as a models' beating heart. It provides the movement and speed necessary to make the vehicle perform as it needs too. You may come across many terms and names for different motors, but there is in fact only two kinds. The older technology is the DC brushed types. The newer, improved choices, are brushless (brush-less).
Choosing the right motor is not a simple case of which one is technically better.
Why Size Matters
540/550 numbers indicate the size of the motor's main body(can). The larger the number, the bigger the can diameter is. A 550 motor is a bit longer than a 540. And a 550 motor doesn't lose as much of its power as a 540. That means you can expect more power and torque overall, and its less susceptible to wear and tear. You can use this simple equation with all RC motor sizes.
The 540 motor is the ideal choice for 2WD RC electric vehicles of 1/12 and 1/10 scale. Most cars and trucks that fall into this category work best with a standard 540 size electric motor. The reason is that 550 motors have too much power and weight for most 2WD setups. You can still use them, but you'll need more skill to control the overpowered model.
The Carisma 71368 M10DB Brushless Desert Buggy is a good example. It's a 1/10 scale fast 2WD model. The more powerful 550 motor works perfectly with Traxxas Stampede 4WD: 1/10 Scale Monster Truck. It uses a high-performance Titan12-Turn 550 motor.
Brushed Motors Vs. Brushless
Some radio-controlled cars, trucks, boats, and planes still use the older brushed motors. The main reason for this is to keep the cost down as the newer technology is currently more expensive. Some users choose brushed motors because they serve their purpose better (see next section).
The main disadvantage of brushed motors is that they have moving parts (brushes). These cause a lot of friction and wear within the motor. Brushed motors lose energy (power) through this friction. The life expectancy of a brushed motor is significantly shorter than the brushless options. Brushless motors don't suffer from the same mechanical limitations as their brushed counterparts.
Brushless motors, don't use moving brushes to convert electricity into motion. There are many advantages to this. We look at a brushless motor's pros and cons further down the page.
Brushed DC Motors Pros & Cons
Yes, DC brushed motors still have a place today.
By now you know that brushless motor technology is the better option. But don't discard brushed motors altogether because they still have their uses. It's not only the case for novice users either.
Here are five reasons to consider brushed motors over the newer brushed:
Brushed motors cost less than their brushed counterparts
Brushed motors are simple and use a basic two-wire control
Better use of power for tactical or tight driving (benefit for experienced users)
Classic brushed motors provide adequate power for RC newbies
DC brushed motors are easy to modify
Here's a quick summing up of the brushed motor's disadvantages:
Low power efficiency (75%–80% compared to 85%–90% of the brushless)
lots of electromagnetic and electrical noise
The brushes and commutator(a rotary electrical switch) wear out
Needs frequent repairs and replacement because of the above
Motors slow down because of the friction created by brushes
There are legitimate reasons why a novice would choose brushed over brushless. Entry-level users don't want to spend too much money as they try out the new hobby. Most beginners don't expect to hold on to their new models for long either. Some will decide that the RC world is not for them. Others will want to upgrade to something better once they've developed new skills and enthusiasm.
When to Opt for Brushed Motors
Don't worry too much about brushless motors if you're dipping your toe into the RC world for the first time. You won't need the fast high-speeds and maximum power of brushless motors at the beginner level. Remember too; you're going to save a few dollars by going with brushed options.
Brushless Motors Pros & Cons
Choose RC models with brushless motors if you have skills or simply need to upgrade to something better. Here are the main eight considerations for choosing brushless technology over brushed:
Brushless motors last longer as there are no moving parts and brushes to wear out
Fewer problems and less maintenance because of the above
Maintenance only involves the periodic lubrication of the bearing
Brushless motors cost more but are more cost-effective in the long-term
They can last for years when looked after properly
Typically weigh less than brushed alternatives, and thus benefits a model's performance
Provide extra power, has higher torque, and longer running times
Low electric noise
Brushless motors are not ideal in all situations despite the list of significant advantages. The main disadvantage—aside from initial cost—is less load speed control. This can make driving land RC vehicles difficult, especially across challenging terrains.
When to Opt for Brushed Motors
Rock crawling needs torque, not speed. But if you need to go faster than say 15+ mph, then choose brushless. Also look to brushless options if power efficiency is important to you. Experienced racers will normally select brushless over brushed.
Upgrading Your RC Motor
Some people want to hold onto their RC models but feel unhappy with its performance. Well, it's entirely possible to upgrade parts, including motors. This is especially the case when it comes to kits and hobby-grade models. Make sure you do a little research before you upgrade from a brushed to a brushless motor. You'll also need to modernize other areas to accommodate the brushless upgrade.
One change will be to get a brushless Electronic Speed Control (ESC). A higher quality battery is another consideration. In general, LiPo batteries handle the demands of brushless motors a lot better than NiMh. That will mean a new battery charger too.
High-Speed RC Models
High speed RC models are all about how fast they can go. RC monster and Rock Crawlers, though, are all about stability and torque. Fast moving models benefit hugely from brushless motor technology.
Let's look at a few models that use both technologies.
1. Traxxas DCB M41 Brushless Catamaran Boat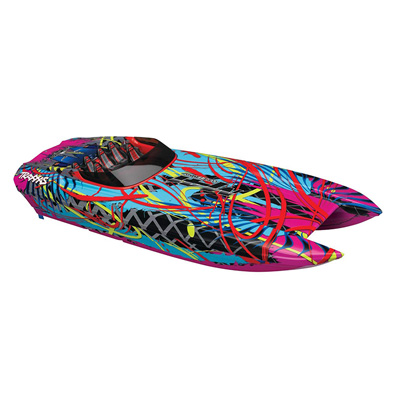 View on Amazon
The Traxxas DCB M41 is an excellent example of a super-fast RC wide body speedboat. It's a 40″ Catamaran that sports a powerful Velineon 540XL brushless motor, ESC, and a 2.4GHz radio. It also has something called Traxxas Stability Management (TSM). This provides users with greater control as they can fine-tune the TSM or turn it off altogether. The battery power comes from a capable 6S LiPo.
Its top speed is an incredible 50 mph or 80 km/h. That's fast on land let alone water.
Brushed motors can also produce impressive speed performance with the right setup. The difference is the motors are cheaper and will need plenty of maintenance and eventual replacement. The model below is a good example of brushed power.
2. TruReey RC Car High-Speed 45MPH 4×4 Racing Car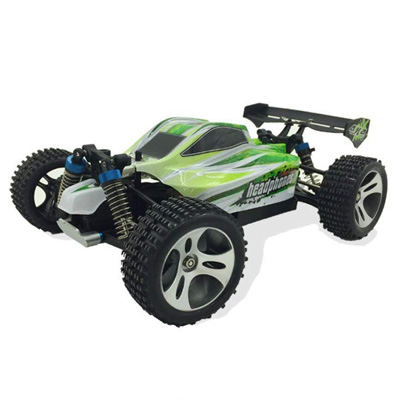 View on Amazon
Yes, you did read the title correct. This RTR off-road Buggy gets up to 45+ mph or 72+ km/h. It's a 1/18 scale model with a powerful, upgraded 540 brushed motors powered by a 7.4V 1500mAh battery. The car has impressive acceleration and stopping power as well as its insane top speed. The responsive steering takes daredevil cornering to a new level.
The downside is the short running time. All that power from the brushed motor only lasts for six minutes' max on a fully charged battery.
Even drones still use brushed motors. Again, it keeps costs down and allows entry-level users to have fun trying the hobby with minimum outlay. There are the usual setbacks as the next example shows.
3. Holy Stone HS160 Shadow FPV RC Drone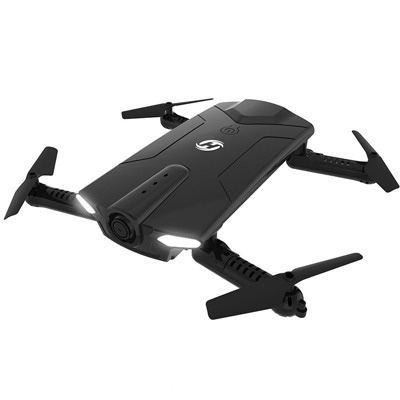 View on Amazon
This affordable little drone is the Holy Stone HS160 Shadow. It's an FPV RC quadcopter with 720P HD Wi-Fi Camera. All this for around 100 dollars—so what's the catch. The answer is average everything. Don't be too disheartened. This little flying robot has a lot of features found on much costlier models.
The problem with this drone is its brushed motor and 3.7V 500mAh Lipo battery. You can only expect it to stay in the air for around seven minutes. It also lacks the power to fly in windy conditions. On a bright, still day, though, this craft is an astounding camera drone to enjoy at the entry level.
Summing Up
You now know the difference between brushed and brushless RC motor technology. You understand the advantages and limitations of both types. There's a lot more to RC motors and their inner workings than we've covered here. Even so, this simple introduction will get you to consider your options more carefully. Your model's powerplant becomes more central as you move forward in this fantastic hobby.
Print this guide off and keep it close by until you know which motor suits your needs and why.