Refresh Rate Explained: Everything You Need to Know
3D Insider is ad supported and earns money from clicks, commissions from sales, and other ways.
One of the many aspects of buying a display device nowadays like TVs, computer monitors, and smartphones that are confusing is understanding the different technical numbers that the manufacturers show you. One, in particular, is the refresh rate.
This has not been much of a problem in the past, as this is not a specification that's essential in getting a TV. However, as the technology for it becomes available and the benefits more evident, manufacturers turn this feature into one of their major selling points.
More TVs now come with high refresh rates. So, is it a case of the bigger the number, the better? In most cases, it is, but there are also instances when you really don't need to go crazy with it.
What is Refresh Rate
At its core, the refresh rate of any type of display like a TV or a computer monitor is the number of times per second it redraws a picture. Simply put, it's a measure of how many images the display can show in a second.
The quicker a picture is refreshed on the screen, the motions become smoother to the human eye. You'll see fewer flickering and crisper images even if they move really quick across the screen. Of course, this is a good thing as it will significantly improve your viewing experience.
What Does it Mean For Your TV
If you're looking to get a high-definition TV, you're familiar with speed. They are simply referring to the display's refresh rate. So, what they mean as a fast TV, means that it shows more frames per second.
For TVs, more frames will give you a much smoother picture. Most TVs that are sold today usually come with a refresh rate of 60 Hz. However, specific models clock it at a much higher speed. Some can go as high as 120 Hz, even 240 Hz.
Does It Matter
Since TVs have evolved from just a viewing device to more of a central entertainment hub, there are cases where higher refresh rates matter. TVs have always suffered motion blur. However, with the advancement of LCD technology, you'll experience fewer problems with blurring.
With motion blur eliminated, another issue that you'll experience is choppiness or screen tearing. This is where a part of the image seems to lag with the rest of the picture for a moment and is noticeable whenever you're watching sports, playing video games, or any content with fast camera movements. This is where high refresh rates matter.
If you're only using your TV to watch your favorite shows, then 60 Hz should be enough. However, if you plan to use your TV as an all-around display where you'll watch sports or play your favorite console games, getting one with a high refresh rate should be worth it.
High Refresh Rate TVs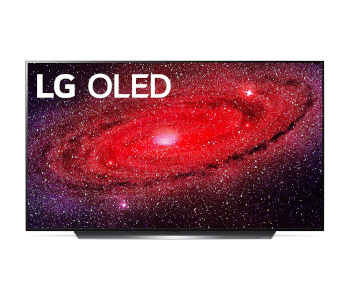 Retail Price: $1,897
LG's flagship 4K Smart TV is one of the best in the market. It has unparalleled performance as a TV for your favorite movies and shows, and it's also one of the best when used as a gaming display.
The OLED display of the LG CX is absolutely stunning, and it boasts one of the fastest response times for a TV at around 13ms. It's not only a 4K Smart TV, but an excellent gaming display for the next generation of consoles.
It also comes with other gamer-friendly features like a full set of HDMI 2.1 ports that offer many connectivity options for your gaming needs. It's also not just for consoles since it supports Nvidia G-Sync, making it an excellent gaming monitor.
On the TV side, it comes with a full selection of smart capabilities like built-in Google Assistant and Amazon Alexa support. You can also expect integrated smart home controls with a motion control remote that makes it easy for you to navigate its many features.
The display performance of the CX is absolutely outstanding. The blacks are perfect, and the viewing angles that you expect from the best OLED panels. Combine these with bright whites and vibrant colors, it's one of the best TVs you can have for all your entertainment needs.
If you're planning to get either a PS5 or Xbox Series X, this is the ideal living room companion for them as it's capable of high refresh rates of up to 120 Hz, so you'll be able to enjoy your favorite games. As an entertainment hub, this is the best OLED 4K Smart TV that offers fabulous performance for all of your display needs.
Reasons to Get the LG CX OLED 4K Smart TV
• Stunning picture quality
• Flagship-level OLED performance
• Fast refresh rate for all your gaming needs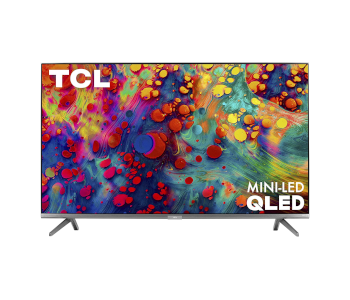 Retail Price: $649
The TCL 6-Series is one of the best budget TVs you can get that's still packed with features you want. Its 4K HDR performance is excellent. The addition of high-end formats like Dolby Vision gives it that versatility that allows you to use it in several ways.
One of the best things about the 6-Series is its price point. It's one of the best TVs for entertainment and gaming for its price, giving you the best value for your money. It's one of the first models to get THX Certified Game Mode that strips out extra video processing that slows down response times when gaming. Even though most TVs do have this mode, this added feature ensures that you'll be able to enjoy its 120 Hz refresh rate in all its glory.
It also supports most major gaming-oriented features like HDMI 2.1, Auto-Low Latency Mode, and Variable Refresh Rate. These ensure that you have the best stutter-free and seamless gaming experience possible. It also makes the TV an ideal display for next-generation consoles like the PS5 and Xbox Series X.
Apart from gaming, the 6-Series absolutely shines with its 4K HDR performance. It will not compare to more premium brands like Samsung with their Quantum LED technology, but for its price, this is the best you'll be able to get. It also comes with Dolby Vision support that further improves its HDR performance.
The 6-Series has all the technology it needs to make 4K HDR experience pop out. Whether you're watching your favorite Netflix shows or playing your favorite game on your PS5, this is a TV that's worth considering, especially if you're on a budget.
Reasons to Get the TCL 6-Series QLED Smart TV
• One of the best high-performing value TVs
• Bright and colorful HDR capabilities
• Excellent gaming performance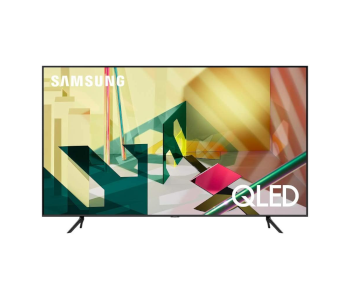 Retail Price: $999
If you're looking for a reliable but affordable QLED TV, Samsung's Q70T is an excellent pick as it can deliver outstanding color and overall picture performance. It's one of the best 4K TVs that come with a premium performance without the price tag. Its 120 Hz refresh rate also makes it a bargain for a TV packed with the best gaming features.
The Q70T is a solid QLED that offers vivid colors with deep blacks that produces clear and crisp 4K images. It's also bright enough so you can watch during the daytime in a well-lit room, which also makes it an excellent gaming TV with its fast response times and refresh rates.
You will undoubtedly get a polished, smart TV viewing experience with the Q70T. It comes with many smart features like a built-in voice assistant and various apps that will allow you to enjoy all of your favorite movies and shows.
There's a good selection of ports, including HDMI 2.1, so you can plug in your brand-new PS5 or Xbox Series X as soon as they arrive. The 4K, 120 Hz capabilities certainly help for the next generation consoles since the latest games will support those, making your TV ready for them.
For a midrange product, the Q70T deserves serious consideration. You'll get the performance that you're looking for in most QLED displays, coupled with next-level gaming making it an excellent center for your entertainment hub at home.
Reasons to Get the Samsung Q70T 4K Smart TV
• Crisp and clear pictures with vivid colors
• Excellent Smart TV features
• Plenty of ports for everything you need to plug in
What Does it Mean For Your Computer Monitor
Since most display technologies are now capable of high refresh rates, it also applies to computer monitors, particularly gaming ones. It's not just about resolution anymore, as you'll have to deal with other features like refresh rate and panel types.
For monitors, if you're not really into gaming, you should be fine with the usual 60 Hz panel. However, going up to just 120 Hz, you'll notice a big difference, especially in the smoothness of the images coming out of your monitor.
Does it Matter
Higher refresh rate monitors have an impact on almost all types of workloads on your computer. You'll notice a particular smoothness even with simple tasks such as moving the mouse cursor. However, there is little to no impact when it comes to the performance of your apps.
If you're using your computer to watch video content or writing up emails and documents, a 60 Hz display should be enough. Gaming is another story, though. Your monitor needs to pump out as much visual information as much as possible, so you get buttery smooth performance on your games.
Using a high refresh rate monitor in gaming will certainly deliver smoother gameplay and a tear-free experience. The input lag on these devices is also significantly reduced making it a lot more responsive than the standard 60 Hz displays. This is particularly helpful if you play many fast-paced first-person shooters like Fortnite, Overwatch, CS: Go, and others.
High Refresh Rate Monitors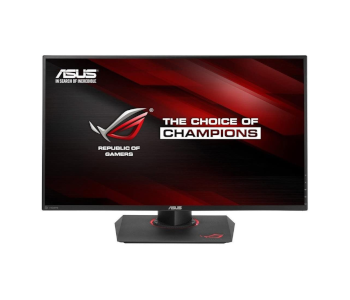 Retail Price: $869
The Asus ROG Swift PG279Q is one of the best gaming monitors in the market. It's a 27-inch with a 2560 x 1440 resolution, which is perfect for high-end gaming. You get more pixels and detail from a 1080p display, but not as demanding on your hardware as a 4K monitor.
Your favorite games look clear and sharp while giving your GPU some breathing room so you can go over 60 frames per second for a smoother gaming experience. With a powerful enough rig, you can take full advantage of this monitor's refresh rate of 165 Hz at the best possible graphics settings.
Apart from its insanely high refresh rate, it also has an IPS panel making it an excellent all-around monitor that's not just for gaming. You'll be able to use it to watch your favorite video content since it will give you optimum viewing angles. You can even use it for creative work like video and graphic design.
There's a variety of inputs that you can use, giving you the right amount of versatility so you can plug in different devices from your GPU to game consoles. It also has Nvidia G-Sync technology, so it works best with a computer equipped with an Nvidia graphics card.
The PG279Q is an excellent gaming monitor that's going to give you the best experience possible. It is on the pricier side, though. But this is a reliable piece of hardware that's going to last you for years. The 165 Hz is pretty decent, and the improvement will be incremental at best for other displays with much higher refresh rates.
If you're looking for a premium quality monitor that's going to allow you to do just about anything you wish, the Asus ROG Swift PG279Q is the one to get. It may be on the higher end of the price spectrum, but it's going to be worth every cent you pay for it.
Reasons to Get the Asus ROG Swift PG279Q
• IPS screen for optimum viewing angles
• High speed 165 Hz refresh rate for fast-paced games
• Better quality with 1440p resolution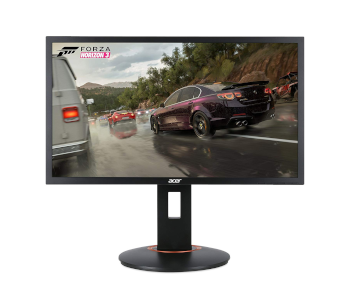 Retail Price: $199
High performance gaming monitors don't need to be overly expensive. The Acer XFA240 proves that as you'll be able to enjoy an excellent experience out of the box with an affordable display. It's on the smaller side at 24 inches. Still, it's color accurate with Adaptive-Sync, where it effectively optimizes its performance for both Nvidia and AMD graphics cards.
The XFA240 is a fast monitor with a refresh rate of up to 144 Hz. It's one of the best options out there for your gaming and productivity needs at its price point. You'll be able to enjoy smooth and fast gaming performance with stunning color accuracy that closely matches premium monitors.
It is small. With only a 1080p resolution, it's an excellent monitor to have if you have a computer with decent gaming components but still want those extra frames. It's not as demanding as other higher resolution monitors, so you'll be able to enjoy smooth gameplay with even a midrange or budget graphics card.
There are certainly many gaming monitors that are going to offer better picture quality, speed, and color accuracy. However, when it comes to price to performance, the XFA240 can go really high up on that list. Couple that with its 144 Hz refresh rate and ultra-fast response times, this will be a favorite value display for a lot of users on a budget.
The Acer XFA240 performs best under gaming conditions. If you're looking for an affordable way to play your favorite games at 144 frames per second without experiencing any tearing, this is the monitor to get.
Reasons to Get the Acer XFA240
• Smooth tear-free gaming with FreeSync and G-Sync
• Excellent build quality for a budget display
• Color accurate out of the box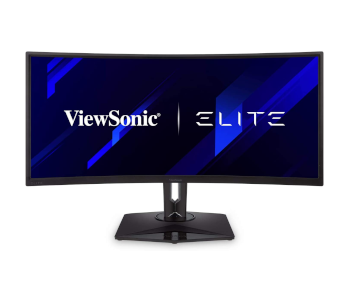 Retail Price: $699
Curved ultrawide displays are becoming more popular, and the ViewSonic Elite XG350R-C proves a market for high-performance ones. It's a gaming monitor with HDR capabilities making it one of the most versatile displays in the market capable of showing more than just video games.
Of course, its gaming performance is absolutely stunning with Adaptive Sync for both AMD's FreeSync and Nvidia's G-Sync. You'll be able to enjoy this display with just about any hardware. It's not a budget gaming monitor, but its capabilities and price point make it an excellent midrange alternative to premium models.
Its 1,800 mm curve also adds to the immersion as it wraps around you, giving you the best viewing angles wherever you look. The colors are vivid and accurate, allowing you to enjoy your favorite video content as they look more realistic.
The monitor can certainly deliver that high-end experience at a price point that's a lot more affordable. Although don't expect it to compete with a TV's quality, the HDR is an excellent addition. Having it on this type of device is an absolute plus.
This makes the XG350R-C a more versatile display device that can do gaming and a lot of other forms of entertainment. If you're looking for an ultrawide display with gaming capabilities, this is a solid pick even though it only tops off at 100 Hz. It's still better than the standard 60, but close enough to high-performance models where you won't notice that much of a difference.
Reasons to Get the ViewSonic Elite XG350R-C
• Excellent contrast with accurate colors
• Fast response time and 100 Hz refresh rate
• Reliable build quality
What Does it Mean For Your Phone
In the past couple of years, 90 Hz displays have become popular in smartphones, with enthusiasts wanting to quickly get their hands on them. Now, display technology has evolved enough that you'll find screens of up to 120 Hz on flagship devices.
Since smartphones are touchscreen devices, there is a noticeable difference once you bump up more than 60 Hz refresh rates. You'll instantly feel a lot more smoothness as you swipe your finger around, and the screen feels more responsive.
Apart from the usual snappiness and responsiveness, there is also a significant increase in gaming performance, especially in fast-paced ones like shooters and MOBA.
Overall, the impact is subtle, but it's noticeable, especially if you love to scroll in your browser or other apps. The content will flow smoother compared to a phone with a 60 Hz screen. It also helps with alleviating eye fatigue as the more refined movements are soothing.
Does It Matter
If you're looking for a much smoother experience on your smartphone, especially if you like to swipe and scroll for different types of content, having a display with a refresh rate of more than 60 Hz certainly makes a difference.
However, in the case of smartphones, it's not yet a mainstream feature, with only a handful of enthusiasts looking to take advantage of the additional smoothness that it offers. Also, higher refresh rates are always associated with gaming. There are still not enough apps for smartphones that can take full advantage of a 120 Hz display.
You're still better off focusing on other display aspects like color, brightness, contrast, and resolution, as these have a more significant impact on your overall experience. However, if you're an enthusiast and want to become an early adopter, there are a few phones that come with high refresh rates that you can get.
High Refresh Rate Smartphones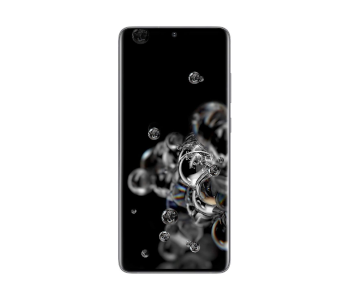 Retail Price: $1,399
Samsung's flagship, the Galaxy S20 Ultra, is one of the best. Their phones are known for their incredibly crisp and vivid display, but this one comes with more speed, clocking in with a refresh rate of 120 Hz.
The screen that this smartphone comes with is simply stunning. Its multiple resolution and refresh rate capability give you the versatility of taking advantage of more detail or speed. Choosing the 120 Hz option provides the display that you need to experience impeccable smoothness to fully enjoy it.
Turning it on means that the phone is more responsive, snappy, and the experience is significantly better when gaming. Of course, the screen is not just about speed. The color is excellent, with HDR10+ capabilities allowing you to watch your favorite content with a different type of depth and range.
As for the gaming experience, you should have no problem with the types to get since it is fast enough, so you can play just about any available one out there. Playing titles like PUBG Mobile, Call of Duty Mobile, and even League of Legends: Wild Rift will give you that smoothness you expect from a high refresh rate display.
It does come with many other cool and powerful features. Still, if you're looking for a phone with that premium feel and can offer your fast refresh rates, this is certainly one to consider.
Reasons to Get the Samsung Galaxy S20 Ultra
• Absolutely attractive display
• Incredibly fast performance
• Solid gaming experience with the high refresh rate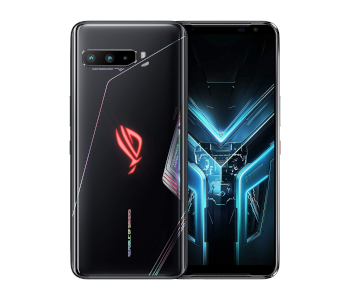 Retail Price: $999
If you're looking for a phone that's an absolute gaming powerhouse, the Asus ROG Phone 3 is up there. After three iterations, they have finally created a gaming phone that's worthy of the ROG badge. It is one of the fastest phones in the market, and that's not just in terms of processing speed, but also the display.
The phone's design has not changed much, but the display has improved quite a lot. The first version was one of the first ones with a 90 Hz display. This time around, they took the next step and equipped it with a 144 Hz screen. It feels awesomely quick, especially when you couple it with a 1ms response time, giving you snappy responsiveness in everything you do.
It lacks pixel count as it comes with a 1080p display, but if you want a super-fast 144 Hz screen, you're going to be happy with the compromise. The phone is a gaming phone, after all. It's a little behind when it comes to color accuracy. Still, if you're playing fast-paced games, you want the detail and less blurriness rather than making sure the colors are right.
The fast screen is, of course, coupled with incredible specs with the Qualcomm Snapdragon 865 Plus. This makes it one of the fastest overall phones in the market, making it an absolute beast when you're playing your favorite games.
The 6,000mAh battery certainly helps give you the juice so you can play your favorite games with the most demanding hardware settings. It will not compete directly with the premium vibe of other flagships. Still, as a dedicated gaming phone with high-end features, it offers a ton of value for its price.
Reasons to Get the Asus ROG Phone 3
• Extremely fast 144 Hz screen
• Incredible overall performance
• Gamer-focused features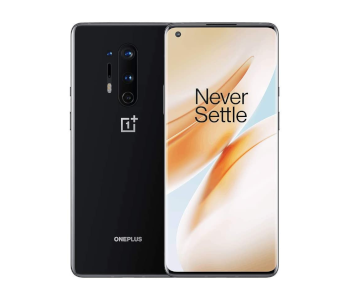 Retail Price: $999
OnePlus phones have always been known as the flagship killer. However, the 8 Pro is no question a proper flagship device. This phone comes with the absolute best components that allow it to match the best phones.
One component that needs mentioning is the display. It's one of the brightest that you can find on a smartphone, capable of producing over 1,000 nits even under the sun. This way, you'll still be able to clearly see the content even in incredibly bright conditions. It also comes with QHD+ resolution with refresh rate flexibility.
With the OnePlus 8 Pro, you don't have to sacrifice resolution for insanely fast refresh rates. You'll be able to adjust between 60 Hz and 120 Hz. Still, all of those are capable of running at the highest resolution possible. Suppose you want to experience ultra smooth navigation and animations. In that case, you can go for the higher setting and select the lower one if you're looking to save battery life.
It does not skimp on power either with a fast Qualcomm Snapdragon 865, you'll be able to run just about any app or game with the 8 Pro. Pair it with the ultra-fast screen, playing your favorite games should give you the best possible experience.
This is the phone to get if you want the absolute best phone screen. It's fast and responsive without having to sacrifice detail and resolution. The 120 Hz, Quad HD display is noticeably giving you fluid movements in games and the added detail for the content you love to watch.
Reasons to Get the One Plus 8 Pro
• Best display among smartphones
• Comes with power for all apps and games
• Offers excellent value for its price
What Do The Numbers 60Hz, 120Hz, and 240Hz Mean?
For most modern displays, a refresh rate is a substantial number. The higher the number means that it can display more images per second, which results in a smoother look. Most displays come with a refresh rate of 60 Hz, as this is the standard. However, there are also newer screens that are fast and can go beyond 60 Hz. TVs can go as high as 120 Hz, while gaming monitors can reach refresh rates of up to 240 Hz.
If you're using a screen to watch videos, going higher than 60 Hz is not really something you should be looking for. Most of the content you're going to watch are processed to display at 60 frames per second, making it a perfect match for standard displays.
However, if you're into gaming, especially the fast-paced ones, you must maximize this. This way, you'll be able to experience smooth gameplay without much of the blurring that may affect the way you play.
Super Fast Refresh Rates: Are They Worth It?
If you're particular about refresh rates, going up to around 120 Hz on any type of display will offer you a noticeable difference. This is especially true if you're a gamer and want to squeeze every ounce of performance you can get from your screen.
The difference between 120 Hz and 240 Hz is not that noticeable. Unless you're a display enthusiast, you might not want to bother with super-fast screens. Also, there is the case of watching your favorite TV shows, and movies on a fast panel as the additional frames can produce a weird effect. These are when you want to turn off the refresh rate boost and set it back to 60 Hz.
Sports are also one of those genres where you'll be able to enjoy ultra-quick refresh rates. Blurring is significantly reduced, and the action is a lot easier to follow, just like when you're gaming. If you're the sports and gaming type, you'll absolutely enjoy the benefits of getting a screen with a higher refresh rate. Other than that, you're better off with standard displays that will offer you 60 Hz.
Wrap Up
Talking about refresh rates can get extremely technical fast. Just remember that, yes, screen refresh rates are essential, but they're not the numbers you look for at the top of the specs sheet. You want to prioritize more features, such as resolution, screen size, and price.
With the right interest, getting a display with a higher refresh rate is totally worth it. However, these need to be aligned so that you won't regret getting a fast screen.