Ring Doorbell Black Friday 2019 Deals
3D Insider is ad supported and earns money from clicks and other ways.
Ring is one of the world's leading smart security technology manufacturers. Their cameras and alarm systems keep people across the country safe while integrating seamlessly with the smart home. Take advantage of this year's Black Friday deals and let Ring protect your home.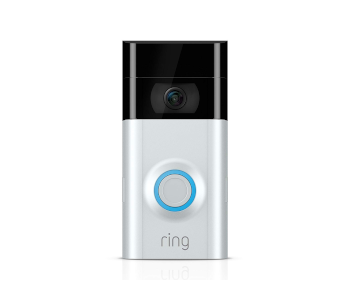 Ring Video Doorbell 2
Original Price: $199.99
Black Friday Price: $129.99
Ring has made it easy to upgrade from an ordinary to a smart doorbell without paying for professional installation. The Ring Doorbell 2 is battery-powered and can run for six months or more on a full charge. It takes up more space than regular doorbells, but that's a small price to pay for its wireless convenience. You can use the old doorbell's wiring if you'd rather not depend on the battery.
Ringing the doorbell produces a pleasant chime and initiates a video call to your phone. It pairs to your home's Wi-Fi, letting you answer the call and engage through the two-way intercom wherever you are. Depending on your preferences, the camera can also start recording if the built-in motion sensors detect movement.
Footage is recorded in 1080p at 30 frames per second. It is rich in detail and easily allows you to identify visitors. A viewing angle of 160 degrees is enough to keep an eye on your front porch and lawn without causing too much barrel distortion. The camera also has a night mode that records in color and is effective at spotting anyone who approaches within 15 feet.
Ring's app serves as your information and connection center. It lets you adjust the motion sensor sensitivity and has a timeline sortable by motion alerts, rings, or moments you tagged for later viewing. You can save clips to Ring's cloud, but that costs $3/month.
Ring Alarm 5 Piece Kit
Original Price: $199
Black Friday Price: Will be revealed later
Ring offers a comprehensive alarm system that will beef up your home's security. It's straightforward to install and control, can be expanded with diverse additions later, and works effectively out of the box. This is the basic version of the security system. It includes a base station, a keypad, motion & contact sensors, and a range extender.
Only the base unit needs to be plugged in – other parts of the systems are all battery-powered. The base unit and keypad come with mounting screws or can rest on flat surfaces. Both have 104dB sirens that start blaring if a sensor is triggered. The system uses Z-wave communication, so the extender comes in handy if you have a large home.
You get one motion sensor that's immune to pet movement along with a contact sensor that starts chirping as soon as someone opens a door or window. Ring sells freeze protection sensors, smoke alarms, water leak sensors, and more. This modular approach lets you painlessly upgrade the system as the need arises.
Ring's versatile app lets you put the system into Home or Away modes, disarm it entirely, and set up in-depth schedules for each sensor. You can also create temporary PINs for guests to use, or set up Amazon Alexa to arm and disarm the alarm with voice commands.
Professional monitoring is optional. $10/month gets you round-the-clock surveillance and callbacks after the alarm is triggered. The personnel on the other line is trained to recognize a security phrase you set up beforehand. They'll send someone to check on things if you don't use it in the conversation.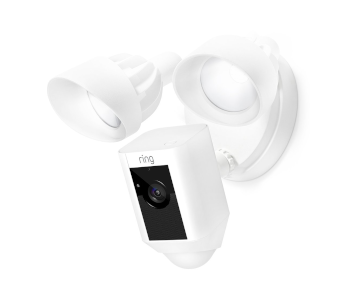 Ring Floodlight Camera
Original Price: $249
Black Friday Price: Will be revealed later
Ring's doorbell camera covers your front yard; for every other part of your home's surroundings, there's the Floodlight Camera. It's much larger than the doorbell and comes with two powerful floodlights that bathe your property in a warm light. They activate each time the sensitive motion sensor is triggered and help make out intruders in the dark.
Installing the Floodlight Camera requires hooking it up to your home's mains. While this limits placement, it makes sure the camera never runs out of juice. It has a stable Wi-Fi connection, so you don't need to place it close to your router.
Videos captured with the Floodlight Camera are of excellent quality. The 1080p footage is on par with the Video Doorbell 2 and covers a wider area due to the camera's positioning. A loud intercom is also included. It lets you talk to guests or scare off intruders and can be heard even if the camera is far from your porch.
The camera shares its app with other Ring products. It takes advantage of the same intuitive timeline and allows you to specify the area its motion sensors cover. The sensors can distinguish between people and objects like moving cars. There's a social component to the app too. Joining the Ring Neighborhood lets you access footage neighbors choose to publish, share information on local security, and more.