Ring Doorbell Black Friday Deals are Live
3D Insider is ad supported and earns money from clicks and other ways.
Amazon has released discounts on Ring Video Doorbells for Black Friday. You can save up tot 30% on one during the sale. Ring has not announced when the deals will end, but it's likely that they will continue through Cyber Monday.
Amazon recently acquired Ring earlier this year. Since the acquisition, Ring has continued to improve their products since then.
Ring Video Doorbell 2
Black Friday Price: $139 Retail Price: $199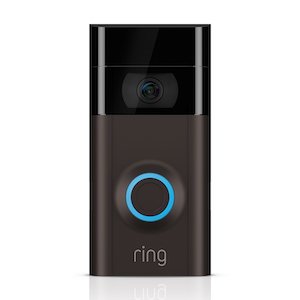 Ring has discounted the Video Doorbell 2 by $60 for Black Friday. You can also choose to get a free 3rd generation Amazon Echo Dot with the purchase, which brings the savings closer to $100.
The Ring Video Doorbell 2 is a significant improvement over the original. It has much fewer false alarms because of improved sensors. The original often struggled to differentiate between people and cars and would often send unnecessary alerts. This problem is mostly fixed. The resolution has also improved from 720p to 1080p.
The Ring Video Doorbell 2 has different face plates that you can put on it. This means you can find one that matches your house. Changing the batteries is also significantly easier because you no longer have to remove the device from the wall to do so. Instead, there's a small compartment that comes loose. The battery life is also significantly improved with some users experiencing double the time.
Ring Video Doorbell Pro
Black Friday Price: $249 Retail Price: $299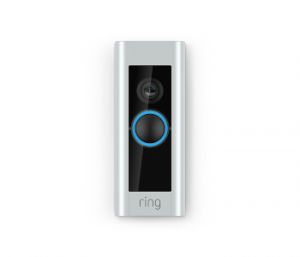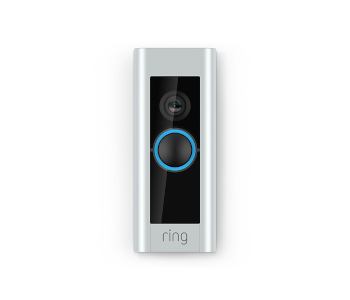 The Ring Video Doorbell Pro features a 1080p camera and infrared night vision like the Video Doorbell 2. It does not have a battery powered option, so you must power it using a wiring.
The Video Doorbell Pro supports the 2.4 Ghz and 5 Ghz WiFi channels. This means that there is much less delay and interference when you are checking on things through the app. The best feature of the Video Doorbell Pro is that you can specify for the alarm to trigger only when motion is detected in part of the camera's field of vision.
Other Ring Deals
Ring is also offering other home security deals.
Overall, Ring is offering some fantastic Black Friday deals this year. There's never been a better time to get a home security system because the features are better than ever before.