Robot Vacuum Black Friday 2019 Deals (iRobot Roomba, Shark Ion)
3D Insider is ad supported and earns money from clicks, commissions from sales, and other ways.
One of the best days to get yourself the smart tech that you have been eyeing is during the Black Friday sale season. Robot vacuums are particularly hot since makers are offering their lowest prices during these times. There are two major players in the robot vacuum space, iRobot's Roomba and Shark.
This year, you can get up to $250 off in deals for a robot vacuum. The best part of all is that you have a lot of choices, so you can pick out the one that fits your budget and your needs. If you think a robot vacuum will save you time by not letting you vacuum, then they are definitely for you.
iROBOT VACUUMS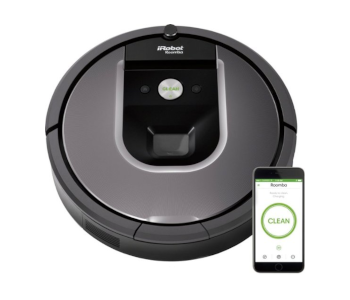 iROBOT ROOMBA 960 WIFI VACUUM
Original Price: $649
Black Friday Price: $399
There are a lot of smart robotic vacuums out there, and one of the best ones is the iRobot Roomba 960. It gives you a lot of connectivity options from its companion app to Alexa, so you can quickly tell it to start cleaning by swiping something on your phone or speaking through your smart home system.
The Roomba 960 comes with an array of sensors that ensure every spot in your room will be cleaned. It picks up different types of messes from dust, dirt, to larger particles like oats, rice, and candy effortlessly.
It is not precisely one of the cheapest robot vacuums, but this Black Friday, you can save up to 38% for a system that can keep your home consistently clean and added smart features.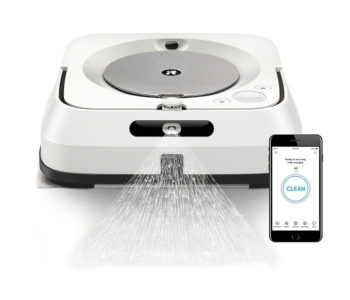 iROBOT BRAAVA JET M6 WIFI ROBOT MOP
Original Price: $499
Black Friday Price: $399
If there is a robot vacuum, then there has got to be a mop version. This is where the iRobot Braava Jet M6 comes into the picture. If you hate mopping the floor as much as you do not like to vacuum, this is the device that you should get.
It comes with all the smart features that Roombas is known for, like Wi-Fi connectivity, zoned mapping, auto recharge, and smart home integration. This means you can use Amazon's Alexa or Google Assistant to set schedules or straight up tell it to start mopping.
The Braava Jet M6 is a mop that will provide you with excellent cleaning with all the usual iRobot tech. It navigates well and will not stop until every square inch of your home is accounted for.
MORE ROOMBA DEALS
iROBOT ROOMBA 890 SELF-CHARGING ROBOT VACUUM
Original Price: $499
Black Friday Price: $279
iROBOT ROOMBA 675 APP CONTROLLED VACUUM
Original Price: $299
Black Friday Price: $199
iROBOT ROOMBA 670 WIFI VACUUM
Original Price: $244
Black Friday Price: $197
SHARK VACUUMS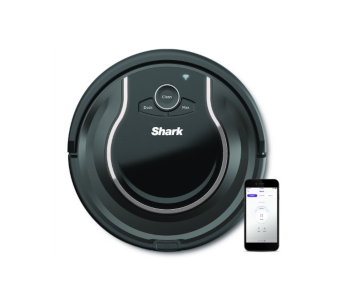 SHARK ION R75 ROBOT VACUUM
Original Price: $349
Black Friday Price: $149
The Shark Ion R75 is a device that can help you manage your household chores. It can make your life a lot easier since it will clean up regularly, so you do not have to pick up a vacuum cleaner.
As with all smart robot vacuums, it is peppered with sensors so it can quickly navigate around your home to clean every inch of it. The sensors also help in getting the vacuum to assess and adapt to its surroundings, so it will clean more efficiently. It comes with smartphone connectivity via the Shark Ion app, and you can even command it with your voice thanks to its Amazon Alexa and Google Assistant integration.
The Ion R75 is a well-built robotic vacuum that tackles dirt and dust with ease. It is the ideal device to help you with the daily upkeep of cleaning.
MORE SHARK VACUUM DEALS
SHARK ION R76 WIFI ROBOT VACUUM
Original Price: $299
Black Friday Price: $179
SHARK IQ RV1001 ROBOT VACUUM
Original Price: $449
Black Friday Price: $299
SHARK ION 750 WIFI ROBOT VACUUM
Original Price: $229
Black Friday Price: $149
These are some of the best Roomba and Shark robot vacuum deals for Black Friday. We will update this space when we find more deals as they are announced. Make sure to bookmark this page so we can help you find the right robot vacuum for your home.