Roku Black Friday 2019 TV Streaming Stick Deals
3D Insider is ad supported and earns money from clicks and other ways.
Roku has finally announced its Black Friday deals, and they include a significant discount on all of their players. One of their products is also making an exciting comeback, the Roku SE, which at only $18, is a steal.
These Roku deals are surely going to be a hit, whether you are going to get them as a gift for friends and family, or for you. There is definitely a Roku device for everyone, you know.
Check out the deals that you will be able to enjoy when they drop on Black Friday: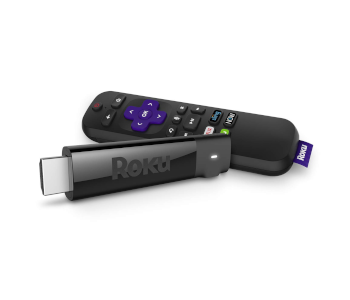 ROKU STREAMING STICK+ 4K
Original Price: $49
Black Friday Price: $29
This deal will also be available at Best Buy.
The Roku Streaming Stick+ is an excellent video streamer that you can get for exceptional value, but this Black Friday, it is definitely going to be a steal. This is Roku's first 4K streaming device, so there are a few hits and misses with this.
Setting it up is quick, all you need to do is plug it into your TV, and simply follow the on-screen instructions and you are good to go. Once you connect it to your Wi-Fi network and detect the video quality your set up can receive, you can finally start streaming.
Since the Roku is a neutral streaming provider, you do have access to a lot of different apps from other companies. You do get access to Amazon, Netflix, and YouTube content, where you will be able to enjoy all of them in 4K. The stick additionally supports HDR and HDR10 for better picture quality.
The Roku Streaming Stick+ is a device that has a neutral stance in the streaming wars. This allows it to carry a lot more apps, so if you have subscribed to multiple services, this is a great pick up for you, especially this Black Friday, where you will be able to enjoy savings of up to 40%.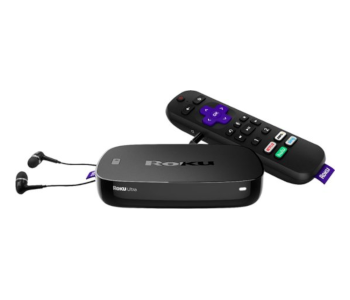 ROKU ULTRA 4K STREAMING MEDIA PLAYER
Original Price: $99
Black Friday Price: $49
When it comes to streaming devices, the Roku Ultra has been at the top for quite a while now. Its 4K and HDR offerings, plus tons of channels and content, definitely make it a top-tier player.
A new remote accompanies this streaming device and allows you to control it a lot quicker. It comes with two programmable buttons so you can launch your favorite streaming service in no time. You can even save other commands, like a repeatable search query. The remote also supports voice commands so you can find your favorite content without doing much.
The Ultra does 4K HDR streaming excellently. This includes content from Netflix, Amazon Prime, Vudu, and other services. With the latest TVs supporting the same technology, you will have no problem plugging Ultra in.
The Roku Ultra is one of the best out there, it does fall short in some aspects like it lacks support for Dolby Vision. However, with the features that it carries, it does an excellent job with them. The remote is undoubtedly a plus. This is one of the best deals you can find this Black Friday, where the device is 50% off.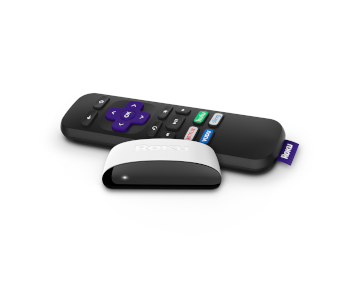 ROKU SE STREAMING MEDIA PLAYER
Original Price: $29
Black Friday Price: $18
This is probably one of the biggest steals this Black Friday season. This is a sub-$20 deal, which is going to make an excellent gift to someone you know who is looking for a streaming device.
One thing to note, though, is that the Roku SE only supports up to HD resolution. If you are looking for a device that will handle 4K content, then this is probably not for you. But there is a good chance that you may have an older second, even a third TV, that only outputs up to 1080p, this is a deal worth considering.