Roku Streaming Stick and Ultra Cyber Monday 2019 Deals
3D Insider is ad supported and earns money from clicks, commissions from sales, and other ways.
Roku is a popular digital media player that allows users to stream internet video and audio services on their television using a small HDMI stick. Normally, online apps and websites are accessed through smartphones, laptops, and tablets. However, Roku allows you to stream everything on your television.
Besides HDMI sticks, Roku also makes streaming boxes. Roku has been around for 10 years and it is one of the most popular media streaming companies around. Roku has its own channel with lots of free content on it. It has also tied up with sports, movie, and other content companies to stream their content.
Roku devices are normally quite reasonably priced. However, you can still save some money and take advantage of Cyber Monday deals on Roku products. We found a few deals which are worth checking out if you are in the market for a new streaming device.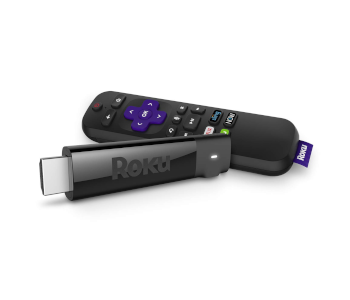 Roku Streaming Stick+ 4K
Original Price: $50
Cyber Monday Price: $30
The Roku Streaming Stick + is a 4K enabled streaming device that offers HDR picture quality. The actual device is a little longer than a standard USB thumb drive. It is able to stream 4K media due to an antenna which is located in its power cable.
The Roku Streaming Stick + also comes with a dedicated remote controller. The remote control accepts voice commands. Navigation is also quite easy using the well-designed button on the remote controller. Speaking of voice commands, the Roku Streaming Stick + also works with Amazon Alexa and Google Assistant.
You can get a massive 40% discount on the Roku Streaming Stick + this Cyber Monday. Best Buy is running a special on this Roku product.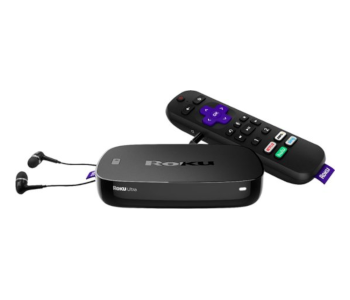 Roku Ultra 4K
Original Price: $100
Cyber Monday Price: $50
The Ultra 4K is Roku's top-of-the-line streaming device. It has a powerful quad processor and includes Premium JBL headphones for private viewing. The device also comes with a voice-enabled remote control. The cool thing about the remote controller is that it has a lost remote finder feature as well.
The Roku Ultra 4K looks more like a mini-modem rather than a USB stick. It is larger than other Roku streaming devices. But that is because it can handle 4K and 4K UHD HDR. Besides, the device also works with Amazon Alexa and Google Assistant.
Watch movies, TV shows, sporting events, or tons of online content using the Roku Ultra 4K. The remote controller has a couple of buttons that can be programmed for specific functions. The Roku Ultra 4K is not cheap in normal situations. One would have to pay $100 to purchase this streaming device. However, thanks to Cyber Monday, you can get the Roku Ultra 4K for half the price! It's a flat $50 discount. Thank us later.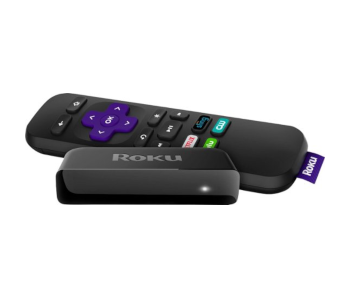 Roku Express
Original Price: $30
Cyber Monday Price: $25
The Roku Express is an entry-level streaming device available at an economical price. It is a small device that is capable of 1080p HD video streaming. The device is small and very easy to use. One simply has to plug and play. There is no monthly equipment fee or contracts. Simply search for your content online and watch it using the Roku Express.
The Roku Express comes with a remote control that has streaming-channel shortcut buttons. Get to your content quicker with the remote controller. You can also connect your earphones to your smartphone and listen to the sound via your phone. That way, you do not disturb others in the house.
The Roku Express is compatible with Amazon Alexa and Google Assistant. So, some operability using voice commands is possible. Being an entry-level streaming device, the Roku Express usually costs $30. You can get a small $5 discount as part of Best Buy's Cyber Monday special on this device.