Roomba Black Friday 2019 Deals
3D Insider is ad supported and earns money from clicks, commissions from sales, and other ways.
The iRobot Roomba is a brand that is synonymous with robotic vacuum cleaners. Whenever you see a flat disc moving around the house, you will instantly name it a Roomba even when there are tons of other manufacturers making similar machines.
This brand recognition comes with a high price tag, but since Black Friday is around the corner, it is high time that you score an excellent deal. If you are looking for a Roomba, this is the best time to get one as you will be able to save up to 45%. These are significant savings for a handy device.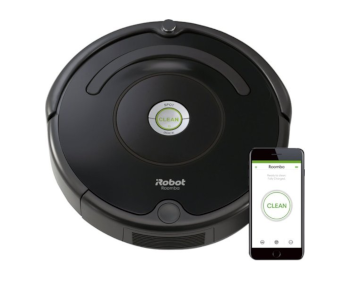 iROBOT ROOMBA 675 APP-CONTROLLED ROBOT VACUUM
Original Price: $299
Black Friday Price: $199
This deal will be available at Best Buy and most likely Amazon.
If you are looking for a low-cost robot vacuum, then the iRobot Roomba 675 is the machine for you. It is the company's entry-level option that has the features that someone new to the Roomba game will surely enjoy.
The Roomba 675 comes with a full suite of sensors so it can effortlessly navigate your floors and clean them in no time. It is short enough that it can squeeze through small gaps to clean under and around your furniture.
As with all other Roombas, it is equipped with Wi-Fi to connect to your home network so you can control it on your smartphone with the iRobot Home app. Using the app, you can set cleaning schedules and start a job even when you are not home. An additional feature of the Roomba 675, is its Google Assistant and Amazon's Alexa compatibility with voice controls.
Once it has a job in its queue, it will work on it until it finishes or its battery runs low, when that happens, it will automatically seek out its home base to recharge. Having a Roomba around makes cleaning a totally hands-off experience.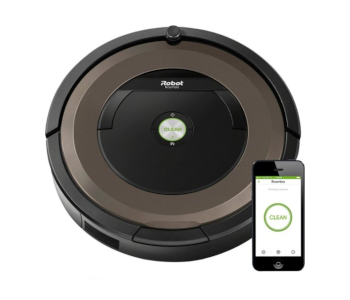 iROBOT ROOMBA 890 SELF-CHARGING ROBOT VACUUM
Original Price: $499
Black Friday Price: $279
The iRobot Roomba 890 is a mid-range option designed to clean your home, especially in all those hard-to-reach areas. Its circular design and low-to-the-floor blueprint provide better cleaning than most traditional vacuums.
The vacuum comes with a triple-stage cleaning system that allows it to clean different types of surfaces efficiently. Its cleaning sequence starts off with brushes that loosen the dirt so it can suction dirt, debris, and even pet hair more effectively.
One characteristic of the Roomba 890 that drops the jaws of its users is its smarts. It is equipped with several sensors that help it clean better. There are sensors found at the bottom of the device that maps out a plan of your home. It also comes with Cliff Detect sensors, so it is safe to use on the upper floors. These sensors allow the vacuum to spot clean where the Roomba 890 goes to a dirty spot and cleans it.
The iRobot Roomba 890 is a robot vacuum that works so well that it matches the performance of traditional vacuums more expensive than it. It is not the most affordable Roomba or is it the costliest, it sits in that comfortable middle ground that is functional and provides more value than you would expect.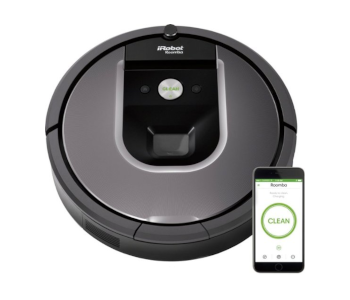 iROBOT ROOMBA 960 WI-FI CONNECTED ROBOT VACUUM
Original Price: $649
Black Friday Price: $399
The iRobot Roomba 960 is an excellent robotic vacuum cleaner that comes with the best features and performance found on such a device. There is really nothing different from how each Roomba model looks since they have developed a proven design template. The factors that raise the 960 to superior quality level is under the hood.
This model is one of the smartest in Roomba's line. You can use the large "Clean" button, the app, or via voice commands to initiate the vacuum to start cleaning. The 960 also comes with different cleaning modes not found on other models. This allows you to select various types of cleaning-passes from one pass to multiple passes.
The Roomba 960 has a battery capacity of about 70 to 75 minutes on a single charge. This is usually enough to clean a decent-sized room. If there is any left to do when the batteries run low, it will automatically move to the dock, recharge, and continue where it left off.
The iRobot Roomba 960 is not cheap, but this Black Friday deal from Best Buy is something to consider since they are slashing the price down from $649 to $399. That's nearly 40% in savings.