Seaweed Could Play A Major Role In Bio-Printing
3D Insider is ad supported and earns money from clicks and other ways.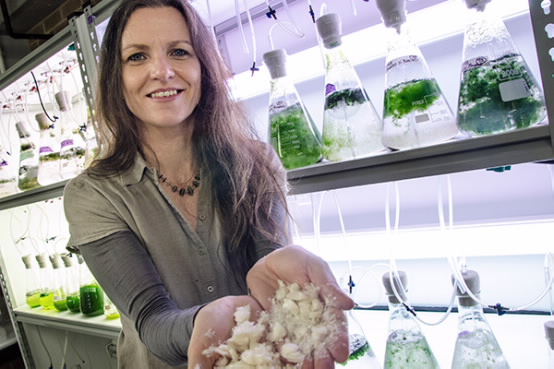 Researchers at the University of Wollongong (UOW) have been developing a 3D Printing BioPen to draw custom implants for patients. The BioPen delivers cell material inside a biopolymer to fill damaged bone sections. In conjunction with the pen, the researchers have developed a project to farm and process seaweed, a key ingredient in the biopolymer.
Seaweed can be found in a wide range of products from toothpaste, skin care products, paint, ice cream and salad dressing. Information gathered from research into the field of glycobiology – the study of complex sugars called glycans in living organisms – has shown that seaweed could play a major role in future medical treatments.
Gel molecules extracted from seaweed have been found to provide excellent structural support when used for medical implants. The seaweed gel was also found to act as a frontline defence and communication system in supporting or inhibiting the interaction with microorganisms such as viruses, bacteria and fungi.
"These gels are highly cell compatible and even stimulate the health and development of human stem cells, so in the instance of looking for new polymer materials for medical implants, seaweeds are a key candidate for the source of such materials," Dr Winberg said.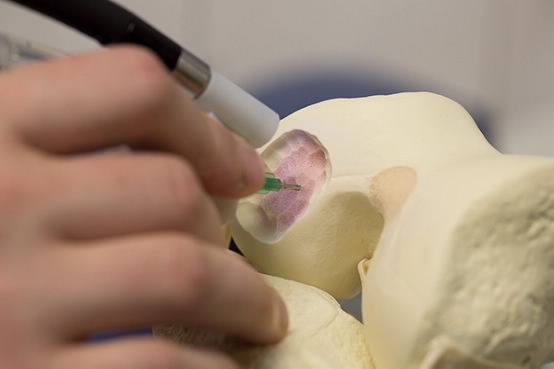 The UOW's Intelligent Polymer Research Institute (IPRI) and the Australian Research Council Centre of Excellence for Electromaterials Science (ACES) will be working together to investigate how the properties of seaweeds can be harnessed for medical research, particularly in 3D printed implants and for cell compatible materials with bioactive properties. IPRI scientists and their partners at St Vincent Hospital Melbourne have already used Alginate, an extract from brown seaweeds, to aid regrowth of damaged tissue.
Gels known as ulvans will be extracted from a certain type of seaweed and studied for use as a cell carrier in the BioPen, enabling orthopaedic surgeons to deliver live cells and growth factors directly to the site of injury, accelerating the regeneration of functional bone and cartilage.
Dr Winberg claims that harvesting seaweed is not only beneficially to the medical industry, but also the environment. "Our seaweed production systems actually strip concentrated CO2 directly from industrial sources – thus increasing the rate of biological carbon uptake and shifting carbon to the biosphere instead of the atmosphere. We will also take waste streams of nitrogen from clean industry sources, which would otherwise be lost in the catchment."
"As with all systems introduced by people, you need to have good local management practices. For example we use local species not introduced ones. We need to design systems that look after and improve the local environment. That is the opportunity that seaweed industries in Australia can provide."
In the future, Dr Winberg believes Australia can contribute to the  18 million tonne biomass industry with sophisticated, high quality biotech applications.
Warning; 3D printers should never be left unattended. They can pose a firesafety hazard.