Security Cam Black Friday 2019 Deals
3D Insider is ad supported and earns money from clicks and other ways.
Security cameras are the best early warning system and preventative measure you can take. Would-be burglars will think twice of robbing you if they see one. You'll also get notified of suspicious activity and can scare someone off if the camera's presence wasn't warning enough. Take advantage of Black Friday sales and beef your home's security up with a high-quality security camera for next to nothing.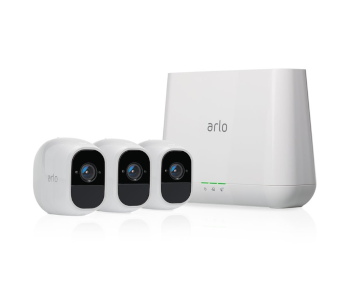 Arlo Pro 2 – Wireless Home Security Camera System
Original Price: $679.99
Black Friday Price: $395.80
Arlo Pro 2 is the best DIY home surveillance system on the market. The cameras are easy to install in various locations, their video and audio are excellent, and Arlo's monthly subscription is among the most generous. The version reviewed here contains three excellent Arlo cameras and a Wi-Fi hub for a much better price than usual.
The cameras are battery-powered and built to endure harsh outdoor conditions. They last for six months between charges, and topping them up takes only a few hours. The hub connects the camera to your Wi-Fi and lets you access their feed from the app. It also has a loud siren that can go off if the cameras detect movement during a specified time or you connect the system to a smart motion detector.
Each camera delivers a detailed and clean 1080p video with a 130-degree field of view. Captured footage has good contrast and is detailed regardless of the weather or time of day. Night vision works flawlessly up to a distance of 15 feet. Two-way communication is present, as well. It lets you speak to or scare off visitors while understanding what they're saying correctly.
Arlo is the only security company that offers its customers seven days of free video storage. There are paid options that increase the cameras' usefulness, but they are reasonable. Paying $3/month lets you designate motion detection zones and allows the cameras to recognize faces. $10/month adds quick access to emergency services and opens up thirty days of video storage.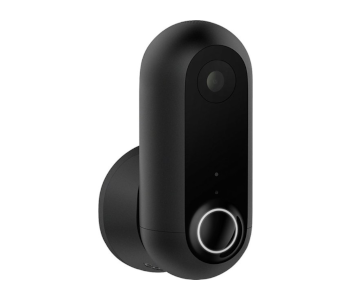 Canary Flex Indoor/Outdoor Security Camera
Original Price: $199.99
Black Friday Price: $129.99
Do you need a security camera that works both indoors and out but is more affordable than the likes of Arlo? If so, Black Friday is the ideal opportunity to pick up a Canary Flex or two. This versatile camera is rugged, easy to mount anywhere, and great at stopping suspicious characters in their tracks.
The Canary Flex is a pill-shaped camera available either in matte black or white. It has a magnetic base that makes the camera easy to mount on many metal surfaces. You can either hook it up to mains power or rely on its rechargeable battery. The battery lasts two to three months and is recharged through a proprietary cable.
Footage streams in 1080p. Whether that quality will be maintained depends on the strength of the Canary's Wi-Fi connection, though and can drop to 720p. The viewing angle of its lens is 115 degrees, so the camera is better suited for monitoring backyards and porches than large properties. Still, the footage it records is clear and can be used to identify burglars. The night vision is sharp, letting you see suspicious activity more than a dozen feet away.
The Canary Flex is supported by a decent app and a comprehensive subscription service. Going free lets you access the live feed, receive notifications whenever a person or package is spotted, and save clips for 24 hours. Paying $9.99/month bumps you up to unlimited clips and gives you access to the last 30 days of footage.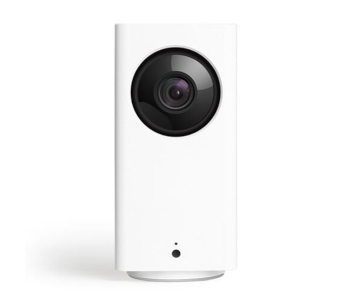 Wyze Cam Pan
Original Price: $37.99
Black Friday Price: $34.99
While it's Black Friday discount is a meager ten percent, the Wyze Cam pan has a shockingly high value. You're getting an indoor security camera that pans and tilts, has 360-degree coverage, motion & sound alerts, and 14-day free cloud storage for $35.
The camera is rectangular and five inches tall. It stands on a circular base that allows for 360-degree rotation, meaning you'll want to place the camera on a coffee table for equal coverage of the entire room. However, you can also put it on a bookshelf or other less obtrusive location since the camera can pan and tilts up to 95 degrees.
Videos are shot in 1080p at 15fps, 10 if night mode is on. While not smooth, they clearly show what's going on and capture faces well. There's even a motion detection mode that follows someone as they move through the room. It's useful but causes noticeable motion blur.
The app is laid out simply but rich with features. There's an event timeline, settings for sound and motion sensor sensitivity, and an option that notifies you if the camera picks up the sound of smoke or CO alarms. It's also your means of initiating clear two-way communication.
Other notable security cam deals