8 Best Security Camera Apps
3D Insider is ad supported and earns money from clicks, commissions from sales, and other ways.
Home security has come a long way in recent times. It's more affordable and more effective, sophisticated, and easier to use than it ever was. The hardest part is to choose the right setup—for you. This guide looks at the best security camera apps for Android/iOS smartphones and other devices. Some are better than others with the functions they offer and ease of navigation.
Many security cameras come with dedicated apps, others with suggestions. Brand apps are not always the best choice, even though they should be. That's why the third-party alternatives exist. They can offer features, functions, and better interfaces than a product's own software.
Why We All Need Effective Home Security
Few people could afford sophisticated cameras and alarm systems in the past. Many would say that there was little worth stealing in the homes of two generations ago. Well, most of us have plenty of valuable possessions now. A lot of the stuff in modern households is highly attractive to opportunistic housebreakers. A security setup doesn't have to cost much, and it acts as a fantastic deterrent.
Critics argue that home security cameras don't prevent crime—they only record it. That's not true. A camera surveillance study by The University of North Carolina quashes this myth. It shows that 60% of opportunistic burglars avoid properties with a visible security setup. That's a significant figure. There are many studies with similar results from other countries around the world.
Don't Have a Security Camera?
Not everyone has a home camera security system installed. Don't worry. Many apps can work with old, little-used smartphones or tablets. You can place these devices in strategic positions and use them as your eye in the home for when you're not there. What you do is install the app on your regular smartphone. You then connect to the one at home used as the security camera. That's it.
Choosing a Home Security Camera App
Most camera security apps offer the same or similar features. The problem is that some are not as user-friendly as others. An app may be clunky to use and difficult to navigate. I bad one might freeze and need constant restarting. The best programs offer everything you need and little of what you don't. All the mini-reviews on this page highlight the app's main appeal, its pros, and any cons.
Here's a list of the 5 things to look for when choosing an app for your home security:
Check the number of downloads and the app's star rating
Read user feedback, especially in areas that matter to you
See how easy or difficult the app to navigate?
Be willing to pay a small fee if the free version is too restrictive
Consider apps with video tutorials
The last point is worth considering for the technically challenged. That's because video presentations help to simplify things. They guide new users through the apps menus and all its main functions.
Be Mindful of Outdated Feedback
Try to focus on the most recent user feedback because apps often have firmware updates. These are to improve the product and to ensure device compatibility as various operating systems upgrade. So, a security app with negative user comments in the past may be an exceptional one today. Likewise, an excellent app of the past might be poor today due to recent bugs or developer's neglect.
Central Features of a Security Camera App
Below are 7 of the most sought-after features for home security camera apps. The most important thing is to make sure your camera—or camera network—is compatible with the app in question.
Customization for motion detection zones and motion sensitivity
Motion detection alerts with snapshots or short video clips
Ability to take screenshots remotely
24/7 live daytime or nighttime feeds from your mobile device
Option to save footage to the Cloud
Cloud streaming and video playback with systems that use Cloud services
Multi-user, multi-device compatibility if that's important
Add anything else that matters to you. The short reviews that follow should give you a good idea of how these apps function and may appeal. Some are 100% free, while others charge a small fee.
About My 'Best Security Camera Apps' Reviews
There are many apps all claiming to offer the greatest surveillance solution. The truth is that some are brilliant, others just okay, and a few that are next to useless. I've recently explored several dozen of the most popular apps. The result is 8 of the best programs available. I've ordered them by star rating, although they're all worthy of consideration.
The table here shows the app reviews as they appear on this page.
Security Camera Apps Comparison Table
| Make and Model | Free/Fee | Compatibility |
| --- | --- | --- |
| Alfred Smartphone Security App | Free & Fee | Android, iOS |
| Alarm Dot Com | Fee | Android, iOS, and Apple smart gadgets |
| Presence Video Security Camera App | Free & Fee | Android, iOS, Alexa, Web Browsers |
| Ivideon Video Surveillance App | Free | Android, iOS, Laptops, Computers |
| Reolink Home Security App | Free | Android, iOS, Laptops, PCs, and Macs |
| APKMonk Smartphone Security App | Free | Android smart devices |
| AtHome Camera Security App | Free & Fee | Android, iOS, Laptops, PCs, and Macs |
| Security Camera CZ Smartphone App | Free | Android smart devices |
——————————————————————————————————————-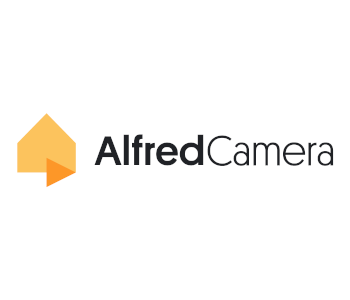 Editor's Rating: 4.8/5
Device Compatibility: Google Android, Apple iOS.
The first review is for the popular Alfred Smartphone security app. It's a no-cost solution that lets you use any smartphone that you no longer use as your primary device. It's not on a par with a security system that costs a few hundred dollars, but it's much better than no surveillance at all. All you need is the free app and a spare Android or iOS mobile device, and you're good to go.
Alfred App Highlights
The beauty of these phone systems is that they're small, portable, and 100% wire-free. That lets you place them exactly where you want. There's no hassle with unsightly cables or drilling holes. It has over 10 million downloads at the last check, and that tells us something about its reputation. You can set up a mini security system in 30 minutes or less once you've downloaded the free app.
Alfred needs two devices or more to work. One is your old camera, and your regular smartphone or tablet acts as the viewer. Watch the helpful Alfred 1 minute video tutorial for guidance.
The table below highlights the Alfred App's standout features and its negatives:
The Pros
24/7 live streaming
10 million+ users worldwide
Multi-user access
No messy wires to contend with
7 days of free cloud storage
Automatic recording
Low-light filter
Motion detection alerts
Option to set a siren alarm
Two-way Audio
Premium subscription available
View via phones or computers
Works with cellular and WiFi
The Cons
Zoom feature is for premium plans only
No local storage option
Lots of annoying ads
Paid subscription includes HD viewing, zoom capability, 30 day Cloud storage, and ad removal. You also get longer recording times with motion detection and a few other benefits.
Get on Google Play | Get on the App Store
Editor's Rating: 4.7/5
Device Compatibility: Android OS, iOS iPhone, iPad, Apple Watch, and Apple TV.
The Alarm dot com's security app is well-received by both Android and iOS users. It needs a compatible system and one of the service plans to function, but is it worth it?
Alarm.com App Highlights
The Alarm.com app works with smartphones, smartwatches, iOS, and Android tablets. It gives users a convenient way to monitor and control their security systems remotely. The interface is intuitive and super-easy to navigate from a mobile screen. And you're in luck if you happen to have an Amazon Fire or Apple TV. That gives you finger-tip armchair viewing from the TV display whenever you want it.
TV view is handy if you have a camera positioned at the front door and someone calls. You can also check in on the kids if they're playing in rooms where there's a security cam. Voice control is another modern way to connect to your cameras if you own Google Home or Amazon Alexa devices. Use voice commands to arm/disarm the system, and whatever else your home security lets you do.
The table below highlights the Alarm.com App's standout features and its negatives:
The Pros
Intuitive interface
Motion detection trigger
Works with lots of mobile devices
Smart TV monitoring
Voice commands (Alexa/Google)
Temperature management
Turn lights on or off
Lock/unlock security doors
Playback captured footage
Effective search tool
The Cons
Takes a while to boot up
Reports of slow tech support
Can be buggy after updates
Get on Google Play | Get on the App Store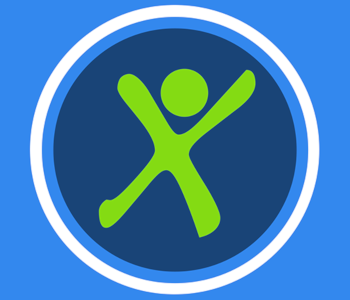 Editor's Rating: 4.6/5
Device Compatibility: iOS and Android mobile devices, Amazon Alexa, and most web browsers.
Presence App Highlights
The Presence App only takes a couple of minutes to install and connect to your chosen device. There are no subscription fees for this app. It works by converting an old tablet or smartphone into a security camera. The app installs on a little-used device and the one you always carry with you. The idea is to place the second device in the space you want to cover. That's it.
You can log in via the Presence app to get a live view of your home whenever you're away. Presence also sends out video alerts whenever it detects activity within the camera's field of view (FOV). Want more security? Simply set up a few wireless sensors in strategic positions and connect them to your phone. Everything about this software is simple yet effective, and it's free, with fee-based options.
The table below highlights the Presence App's standout features and its negatives:
The Pros
Quick to set up; easy to use
50MB of storage
Customizable rules
Decent quality live feeds
Remote monitoring
Captures video and snapshots
Supports 2-way talk
Motion detection
Auto alert notifications
Share alerts with others
Free but with ads
The Cons
Needs fast internet connection
Frequent reminders to upgrade
Paid subscription (Presence Pro): Cloud storage 5GB, faster recording, clearer vids, longer clips, alarm, extra privacy, priority feedback. Pro package trial is $1.99, then $4.99 per month or $49.99 annually.
Get on Google Play | Get on the App Store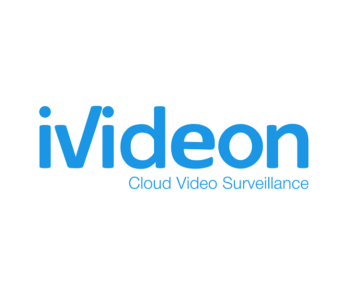 Editor's Rating: 4.5/5
Device Compatibility: Android, iOS mobile devices, laptops, and computers
Ivideon App Highlights
Ivideon is a versatile security camera app that works for a variety of devices. You get to choose your installation so that you get the right app for the job. That could be Ivideon cloud-based cameras, webcams, or regular IP surveillance cameras. You can even connect a computer's webcam to the app. That's useful for parents who want to keep an eye on the kids or elderly relatives when they're out.
So, the app works with simple webcams, sophisticated setups, and everything between. It supports the most popular brands of cameras, whether they're indoors, outside, WiFi, or wired. The free app takes only minutes to install and walks new users through the simple connection process. Features support Cloud Recording, Local HDD Recording, Scheduling, Motion Detection, Sound Detection, and more.
The table below highlights the Ivideon App's standout features and its negatives:
The Pros
Quick, follow-the-prompts set-up
Installs on many devices
Works with multiple camera types
Live feed
Push and email notifications
Cloud storage option
Local storage recording
Supports scheduled recording
Supports motion detection cameras
Built-in SW motion detection
Built-in sound detection feature
The Cons
Reports of occasional app crash
Get on Google Play | Get on App Store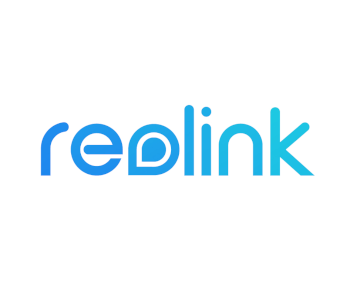 Editor's Rating: 4.4/5
Device Compatibility: Android, iOS mobile devices, laptops, Windows PC, Mac computers
Reolink App Highlights
Reolink is a security app compatible with the company's range of IP cameras and NVRs. It's as easy to navigate and use as the simplest apps out there. You can use it for local or remote access to your cameras via modern mobile devices. It offers live streaming with 3G and 4G WiFi wherever you are. Multi-channel viewing is another standout feature that allows up to 16 cameras on a single screen.
Remote video playback is also possible from local SD cards and NVR hard disk drives (HDDs). Other features include app push notifications or email alerts in real-time, and scheduled recording. Those of you with Pan/Tilt/Zoom or PTZ cameras can also control them remotely from the app. There's a lot to explore, and there doesn't seem to be any feature missing from this superb security app.
The table below highlights the Reolink App's standout features and its negatives:
The Pros
Great night vision, up to 190 feet
Easy to set-up and navigate
Novice-friendly interface
Live stream remote access
Local access
Motion-detection auto-alerts
Multi-channel viewing
Remote playback
Remote PTZ control
Schedule recordings
Quick Start Guides for Cam/NRV
The Cons
Only works with Reolink systems
Get on Google Play | Get on the App Store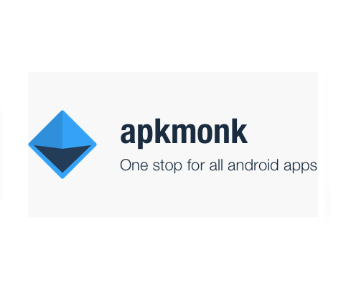 Editor's Rating: 4.3/5
Device Compatibility: Android smart devices
APKMonk Camera App Highlights
The idea behind the APK Monk app is to convert an old Android smartphone into a home security cam. It could also be a tablet or other smart device, but the phone approach is the most discreet. All you need—in addition to the mobile device—is a WiFi connection. You then install the free app on your everyday device and the one you want to use as the security camera. That's it!
Place the phone in the space you want to keep an eye on. You now have an eye in the home to watch over things when you're not there. Enjoy 1080p live video feeds with 2-way audio via the app. It's all low-power, so it doesn't eat your batteries or cause overheating. Other features include Free Google Drive Cloud Storage, Remote Controls, and Motion Detection.
The table below highlights the APKMonk App's standout features and its negatives:
The Pros
Super-easy to install and use
Low-power and battery consumption
Quality, real-time video stream
Motion detection
Two-way audio
Remote flashlight control
Remote turn ON/OFF
Free Cloud Storage up to 15GB
The Cons
No iOS or Web versions—yet
Get on Google Play | Get on App Store (still in development)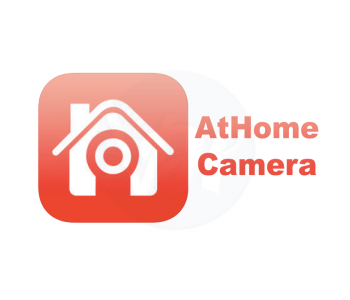 Editor's Rating: 4.4/5
Device Compatibility: Android smart devices, iPhone, Windows PC, and Mac computers
AtHome Camera App Highlights
The AtHome security app turns your old camera phone, tablet, or computer into a surveillance cam. It's ideal for pet owners who want to keep an eye on their animals. Parents can also use it to check in on their kids periodically. The most popular use, though, is to have a zero-cost security camera to watch over the home. There are already over 40M users of the AtHome app, which tells us plenty.
This smart, lightweight app has Basic and Advanced Features. The basic ones include Scheduled Recording, Real-time video, 2-way talk, Night Vision, and a few others. Advanced Features are even more impressive. You get Body Recognition, Cloud Storage Alert videos, Giffs for Alarm, and Night Vision. The app also auto-launches at startup so that you don't have to remember.
The table below highlights the AtHome App's standout features and its negatives:
The Pros
Quick to install, easy to use
Runs on multiple device types
Launches at startup
Secure, encrypted connections
Live-streaming from anywhere
Enhanced Night Vision
Multiview display up to 4 cameras
Secure Cloud service
Time-lapse recording
Two-way audio
Remote PTZ control
The Cons
Slow to connect at startup
Annoying ads (free version)
Advanced features fee-based
Get on Google Play | Get on App Store | Get for Windows and Mac here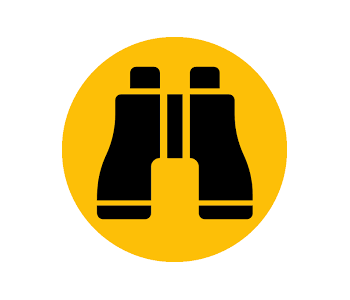 Editor's Rating: 4.3/5
Device Compatibility: Android smartphones and tablets
Security Camera CZ App Highlights
Last on the list of best home surveillance apps is the Security Camera CZ. Consider this app if you want to repurpose an unused mobile phone or tablet to function as a security camera. The setting up procedure only needs you to download the app on both devices. You then select Camera Mode on the old phone, and Monitor Mode on your everyday phone or tablet. That's all there is to it.
All features are free, so there aren't any basic or advanced options to ponder. Some of the standout controls include Live HD Video Feed, Smart Motion Detection, and Two-way Audio. You also get Zoom, Night Vision, Torch, a Siren, and Scheduling.
The table below highlights the CZ App's standout features and its negatives:
The Pros
Intuitive app interface
Live HD video feeds
2-way talk-back
Zoom IN/OUT
Clear night vision w/ torch
High-res photo capture
Multiple camera control
Multiple user sharing
Motion detection w/ scheduler
Motion detection ON/OFF
Customizable motion detection
Resistance to false alarms
Siren ON/OFF option
Works with phone internet and WiFi
The Cons
Only works with Android OS
Only captures images—no video—for detected motion
Reports of occasional disconnection
Get on Google Play | Get on the App Store (not available yet)