Segway Black Friday 2019 Deals on Electric Scooters and Hoverboards
3D Insider is ad supported and earns money from clicks and other ways.
Need a novel, eco-friendly way to get around town? New solutions come from an old name in the business – Segway. If you've been eyeing Segway scooters & hoverboards, Black Friday is your chance to finally grab one off Newegg and save a pretty penny.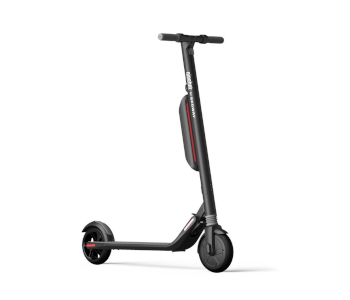 Segway Ninebot ES3
Original Price: $499
Black Friday Price: $349
You might be familiar With Segway as the manufacturer of distinctive personal transportation devices. Since Ninebot bought it, however, Segway has also been producing some of the best electric scooters on the market. Case in point – the ES3 – an efficient, good-looking, and versatile scooter. It will get you around town multiple times before needing a recharge and is suitable for teens and adults alike.
The ES3's appearance is understated but cook. It's almost all black with red trim and a few gray accents to make it look more attractive. This is also a very safe model since the base is coated with rubber that keeps you from slipping even if your shoes are wet. The front-wheel has built-in shock absorption while the handlebars are coated in foam to lessen impact. The tires are solid and have deep treads. They're meant for pavement and dry dirt road use, while rocky and muddy surfaces should be avoided.
The best thing about ES3 is its spare battery. It boosts the scooter's top speed from 12 to 15.5 miles per hour and extends its range to a whopping 48 miles. The batteries are both energy efficient and charge quickly at 3.5 hours apiece. Installing the additional battery doesn't take away from the scooter's appeal either since it is rounded and fits in well with the general aesthetic.
You control the ES3 with pedals located on either side of the handlebars. They're used for acceleration and breaking, but you can also turn on cruise control and have the scooter maintain a constant speed. A small display in between the pedals shows the battery level and lets you toggle between three modes. The first mode limits speed to a value you set in the app and is useful if kids are riding. The second and third modes push the ES3 to its maximum but have different acceleration rates.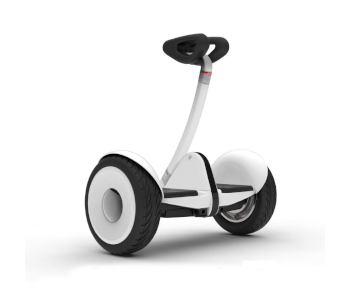 Segway Ninebot S
Original Price: $489
Black Friday Price: $399
The Ninebot S is a compact and versatile hoverboard enjoyed by kids and adults. It isn't as powerful as the ES3. Still, the hoverboard's stability and ease with which it tackles different terrain types make it a worthy alternative.
No one does self-balancing transportation devices better than Segway, as is evident in the Ninebot S's construction. It's made from a magnesium alloy and weighs around 30 pounds. While heavy, the hoverboard is exceptionally stable and safe to ride. Its top speed is 13 mph, but maintaining a constant 10mph is more realistic.
This is the Segway product to get if you're a fan of off-road fun. Its 10.5-inch treaded pneumatic tires have no trouble traversing grass, sand, or small rocks. The hoverboard has an IP rating of 54, meaning it won't get damaged by accidentally being left in the rain.
The battery powering the Ninebot S has enough juice for 90 minutes of riding. It powers two 800-watt motors, one for each wheel. Recharging the battery takes from two to four hours.
The app isn't needed to ride, but it provides controls that let you set the hoverboard's max speed. It also has a history log showing how many times you've signed n and your total travel distance. Frequent activity on your Ninebot S awards badges, and you can compete with other riders to secure your place on the weekly leaderboard.