Sennheiser Cyber Monday 2019 Headphone Deals
3D Insider is ad supported and earns money from clicks, commissions from sales, and other ways.
Sennheiser is a top German brand that is famous for making some of the best audio products. The company has received many prestigious awards for its products. The Sennheiser earphones and headphones are especially well-known and are available at all the major retailers.
Sennheiser products are generally priced on the upper end of the spectrum. They are not always as expensive as Bose or Beats by Dre, but they can still cost you a substantial amount. Luckily, there are some enticing Cyber Monday deals this season on Sennheiser products.
You can save some serious money by checking out the deals below. The deals are being offered on personal as well as business audio products. So, if you are an individual or a small business owner, the deals below will be of interest to you.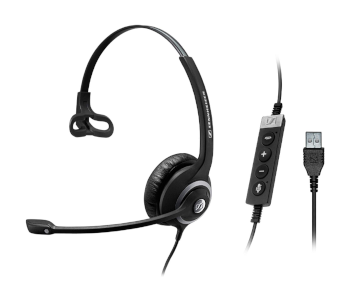 Sennheiser SC 230 USB MS II Single-Sided
Original Price: $87
Cyber Monday Price: $78
If you are constantly having to take customer calls or are making calls to clients or investors, then the Sennheiser SC 230 USB is a great pair of single-sided headset that you can use at work. You can even use them with Skype to talk to a client. Freelancers will find this pair of headset useful as well.
The Sennheiser SC230 USB uses noise-canceling technology and dual-hinging earcups for superior sound quality even in a noisy environment. The microphone can be rotated and adjusted for convenience. You also have a small controller that allows you to mute your microphone and adjust the volume. Calls can also be redialed using the controller.
This headset is ergonomic and packs in enough technical quality to work for a wide range of situations. You would normally be paying $87 for this headset. However, with a Cyber Monday discount on Amazon, you can purchase this headset for only $78.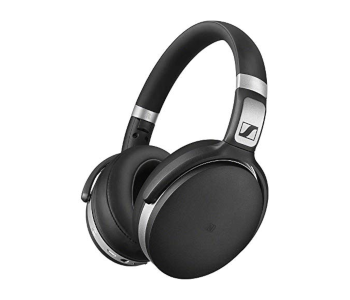 Sennheiser HD 4.50 SE Wireless Noise Canceling Headphones
Original Price: $200
Cyber Monday Price: $80
If you are looking for a proper deal then this is IT. You can buy a premium-range noise canceling headphone set for 40% of the original price. That's correct. It is a massive 60% discount on the $200 original price. Pay only $80 for a pair of excellent noise canceling headphones.
These headphones are wireless and work via Bluetooth. Sennheiser uses NoiseGard to reduce ambient noise. A 19-hour battery life is also pretty impressive and allows for uninterrupted listening. The frequency response on the Sennheiser HD 4.50 SE is 18 Hz to 22 kHz which is pretty wide and covers the low bass and the high treble.
The headphones are black and color and look quite elegant. Sennheiser also includes a 2-year warranty with this pair. The earcups are side-swiveling and the headphones are foldable. So carrying them around with you is no problem. We believe that this is one of the best Sennheiser deals this Cyber Monday.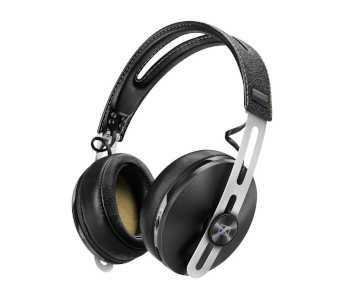 Sennheiser Momentum Wireless Headphones
Original Price: $400
Cyber Monday Price: $200
The Sennheiser Momentum headphones combine the company's NoiseGard technology and the aptX codec to deliver crystal clear sound with fine details. The headphones also incorporate a VoiceMax microphone that allows you to speak with others in a clear way.
The Momentum headphones are wireless and use Bluetooth for connectivity. The frequency response range is also quite broad with 16 Hz on the low-end to 22 kHz on the high-end. The charging of the headphones is done via USB. The headphones also have NFC connectivity.
Sennheiser includes a 2-year warranty with the Momentum headphones. The headband is adjustable and the headphones are foldable for better mobility and portability. They are available in the black color and adopt a simple and clean design.
You can get these headphones for half price as part of Walmart's Cyber Monday special.