Sennheiser Headphone Deals for Black Friday 2019
3D Insider is ad supported and earns money from clicks, commissions from sales, and other ways.
Ask anyone about top headphone makers, chances are all of them are going to mention Sennheiser in their top three. The German brand has a reputation for releasing some of the best headphone models on the market.
Deals on Sennheiser headphones are not always easy to catch. This Black Friday, though, is another story since they come out with really excellent sales and discounts that are truly worth it.
Here are some of the best Sennheiser deals you can get, including a half-priced headphone. A deal that is so unbelievable that it is too good to be true.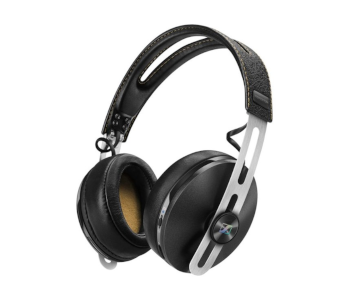 SENNHEISER MOMENTUM M2 WIRELESS OVER THE EAR HEADPHONES
Original Price: $399
Black Friday Price: $199
This is an incredible deal, and the best part is that you can avail of the discount right now and not wait for Black Friday. Sennheiser just released the latest Momentum 2019 headphones, so they just dropped the price of the Momentum 2 by half and made it available right away.
The Sennheiser Momentum M2 is a first-class wireless headphone that has noise-canceling features that offer excellent functionality and style. Sporting all-leather in the headband gives it that premium vibe.
The M2 is more than just the looks. Its main features include super-fast aptX Bluetooth for near-zero delay making this a great headphone when you are watching movies on your phone. It also comes with active noise-cancellation for distraction-free listening when you are traveling. Battery consumption is excellent, able to last up to 22 hours, even with noise cancellation turned on.
As a headphone, the M2 delivers and produces exceptional audio. Strong bass and midrange make it a terrific headphone for listening to music while on the go. With this Black Friday deal, the value of the Sennheiser M2 skyrockets. The noise cancellation feature is definitely a big plus, and now you can get one saving you up to 50%.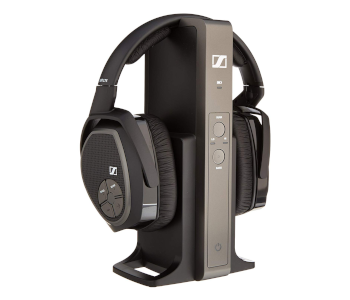 SENNHEISER RS 175 RF WIRELESS OVER THE EAR HEADPHONES
Original Price: $279
Black Friday Price: $199
The Momentum is all about on-the-go use and is terrific travel headphone, the Sennheiser RS 175 RF, on the other hand, is more focused on home use and a device to be paired with your 4K TV. It is a powerful pair of wireless headphones that comes with its own charging stand and transmitter so you can plug in your home theater components.
As a headphone that is meant to be paired with your home theater system, it does replicate their sounds beautifully, especially the bass that is perfect for movies. It also comes with a Surround Sound effect, so it feels like you are just like in the cinema.
The Sennheiser RS 75 RF is designed mainly to be used with your TV. The bass capabilities enhance your movie viewing experience. Films sound bright and dynamic and perform exceptionally well with rumbles and explosions.
This pair of headphones is an excellent alternative to your current home theater system, especially if you like watching your TV late at night. It can easily match the audio quality from your TV and audio components so you can watch and enjoy your favorite movie without waking up your entire home.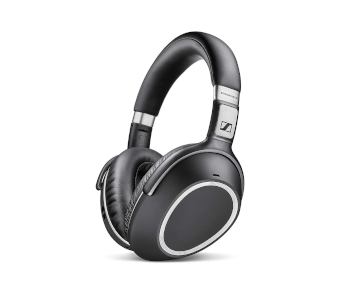 SENNHEISER PXC 550 WIRELESS NOISE CANCELLING HEADPHONES
Original Price: $349
Black Friday Price: $187
The Sennheiser PXC 550 is the company's attempt at making a premium wireless headphone with noise-canceling features. You can consider this as a direct competitor to the Bose QuietComfort 35, which is targeted at travelers.
This pair of headphones are built for comfort. It is made to be worn on long flights, eliminating background aircraft rumblings so you can focus your attention on what you are doing and getting better rest. The headphones also come with customizable sound modes, so you can adjust it depending on what you are listening to.
The Sennheiser PXC 550 is an excellent pair of headphones comparable to the Bose QC35. It is incredibly comfortable to use and comes with a ton of features that you can enjoy if you always use it. It effortlessly blocks away ambient sounds so you can make calls, listen to music, and watch movies with fewer distractions.
Sennheiser Black Friday Deals
Black Friday is the perfect time for you to get any of these headphones. They are giving away massive discounts of up to 50%, especially to their Momentum M2 model.