Sennheiser Headphones Black Friday 2019 Deals and Steals
3D Insider is ad supported and earns money from clicks, commissions from sales, and other ways.
Sennheiser is one of the most recognizable brands in the world when it comes to headphones and microphones. They're easily identifiable because they develop products for all kinds of people and requirements. So Sennheiser will have something for you, irrespective of whether you're a casual listener, a DJ, a recording artist, or even a gamer.
Since there are some massive discounts on Sennheiser headphones this Black Friday, it is the right time for you finally pull the trigger on your longstanding wish.
Sennheiser Headphones Discounts on Black Friday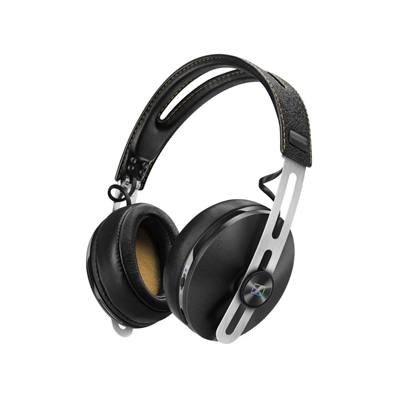 Original Price: $399.98
Black Friday Deal Price: $199.98
Savings: $200
This is the best deal on Sennheiser headphones you'll get this Black Friday. After all, how often do you see a discount of $200 on headphones? In fact, a $200 discount is incredibly rare, even on Black Fridays. However, this is exactly what is on offer on these Sennheiser M2 Wireless Headphones.
These state-of-the-art headphones, themselves, are a class apart. They feature all the bells and whistles you would expect from a premium-grade pair.
First up, they feature the company's proprietary Noise Gard active noise cancellation technology that keeps virtually all ambient sound nonexistent. However, it does it without making you feel like you're on an airplane.
It can do this because the ear cups are larger than normal and lined with memory foam. The memory foam adjusts to the contours of your ears without applying too much pressure on them.
The headphones support all major voice assistants but also allow direct control through touch-sensitive buttons. In terms of connectivity, they offer Bluetooth 4.0 and NFC technologies.
The battery life of these headphones is also very impressive at 22 hours on a full charge. These headphones aren't very cumbersome to travel with either. They have hidden hinges that allow them to fold for increased portability.
Stainless steel headband and leather-covered ear cups
Built-in microphones with VoiceMax technology for clarity
Dual connectivity feature
Incorporates apt-x codec for CD-quality sound output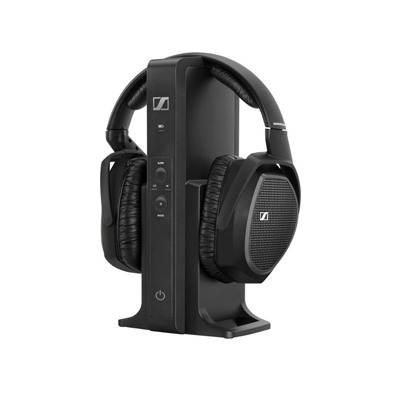 Original Price: $279.98
Black Friday Deal Price: $199.98
Savings: $80
The Sennheiser RS 175 RF headphones may not be as advanced as the M2, but they're more than good enough for most common uses. For less than $200, they're also significantly more affordable than the M2. However, that is with Black Friday discounts. Their list price is around $280.
These headphones are ergonomically designed and offer very good sound output. They have a line of sight range of 100 meters, according to the company, which is quite impressive for this price bracket.
They also feature two different modes of sound. These are the Bass Boost and the Surround Sound. The Bass Boost mode increases bass output while the two Surround Sound modes offer varying spatial and stereo arrangements.
These headphones come with their own stand. Further, the ear cups have direct control buttons on them. These buttons can be used for controlling the volumes, as well as changing the listening modes.
Sound pressure level of 114 dB at 1 kHz
Frequency response range of 17 Hz to 22 kHz.
Multipurpose transmitter and multi-receiver transmission support